The popular NFT horse racing game ZED RUN is hosting a month-long tournament inspired by the 2022 World Cup, with the allowlist open for all the players who won at least one NFT from the ones we mention below.
How to participate in the ZED RUN World Cup Fun:
You must register your Metamask wallet on the official website.
You need to own at least the following NFTs.
If you don't own any of these NFTs:
Purchase a skin during the public sale on November 4th, 12 am UTC.
Win any of the competitions run on the official ZED RUN Twitter and Discord.
Win any of the competitions run by partners, Footium, Anomura, Human Park, and ZED Token.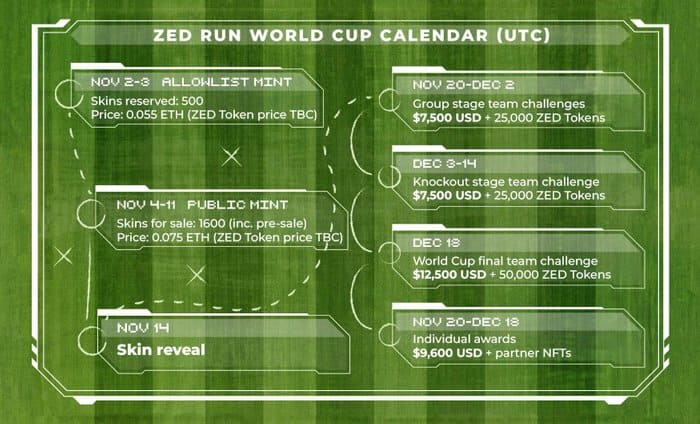 Each wallet on the Allowlist will be able to mint one ZED RUN World Cup Skin during the pre-sale.
There will be team challenges in three group stages, group knockout and the final.
The prize pool is over $37,000 and 100,000 ZED Tokens, along with NFT bundles from partner projects.
Learn more about the ZED Run World Cup.