Disclaimer: This is a sponsored article. It does not necessarily represents the views and values of the egamers.io team. We have a strict approving policy and while Zendodo Party passed all checks, we encourage you to always do your own research.
Zendodo party is a project where NFTs meet DeFi. Gather all your Zendodos together and get rewarded by staking and weekly rewards. Based on WAX Blockchain, the Zendodo team has already distributed more than $120.000 USD in prizes.
With Season 3 launching today, December 4th 4PM UTC, a new lineup of 6 new Base Zendodos will be up for grabs. 4 Limited Edition morphs will also be made available throughout the Season.
What are Zendodos
Zendodos are little adventurers that exist on the WAX Blockchain. The ZenMother of Dodoland releases Zendodos from the clouds every two months to explore the world. It needs to be mentioned that these creatures are not smart enough to roam the lands by themselves. Although they are equipped with sufficient powers, they still need a leader to guide them through.
Each Zendodo is different, some stronger, some weaker. Every season the ZenMother creates six base Zendodos that can evolve, becoming more vital and valuable.
The increase in Power can be seen below:
Evolution I (1 Power)
Evolution II (4 Power)
Evolution III (15 Power)
Evolution IV (50 Power)
Evolution V (175 Power)
Evolution VI (600 Power)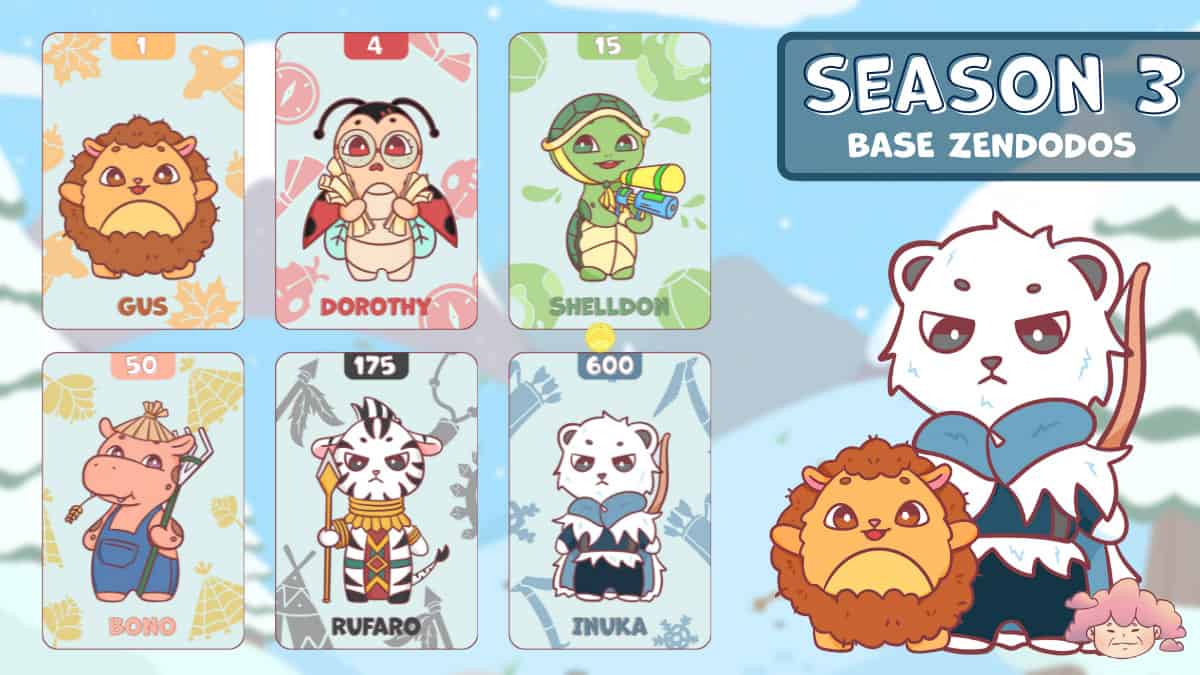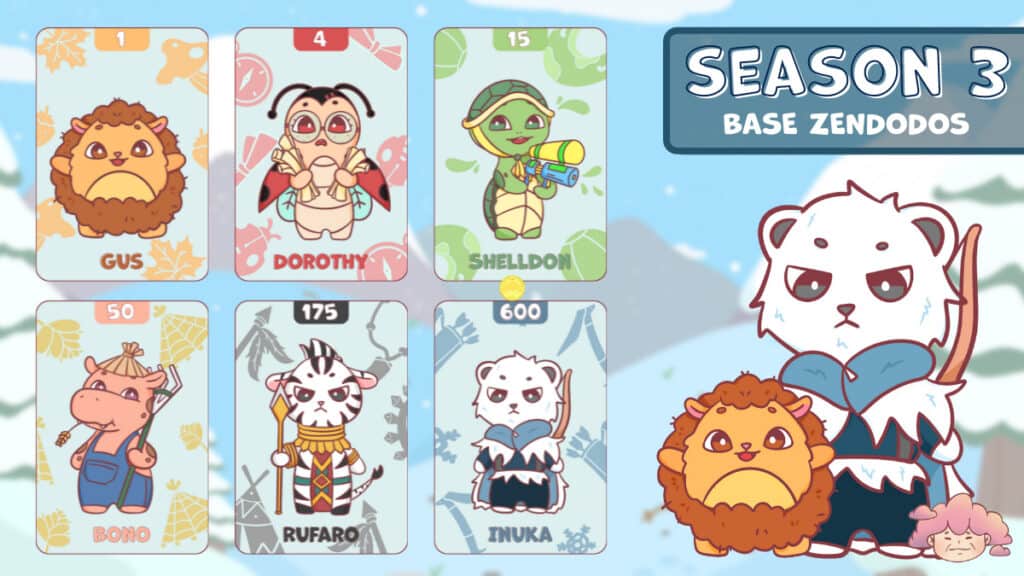 There will also be Limited Edition and Event Zendodos, which can be seen here.




Evolution Of Zendodos
When three Zendodos come in contact, they evolve and proceed to the next power stage.
Zendodos, sometime in the future, might be unstable and will require you to assist them. The brewmaster will produce Morphing Potions, but they will be rare and not always for sale. A single touch of this Potion will transform your Zendodo into something cuter or, as some more evil and robust but definitely rarer.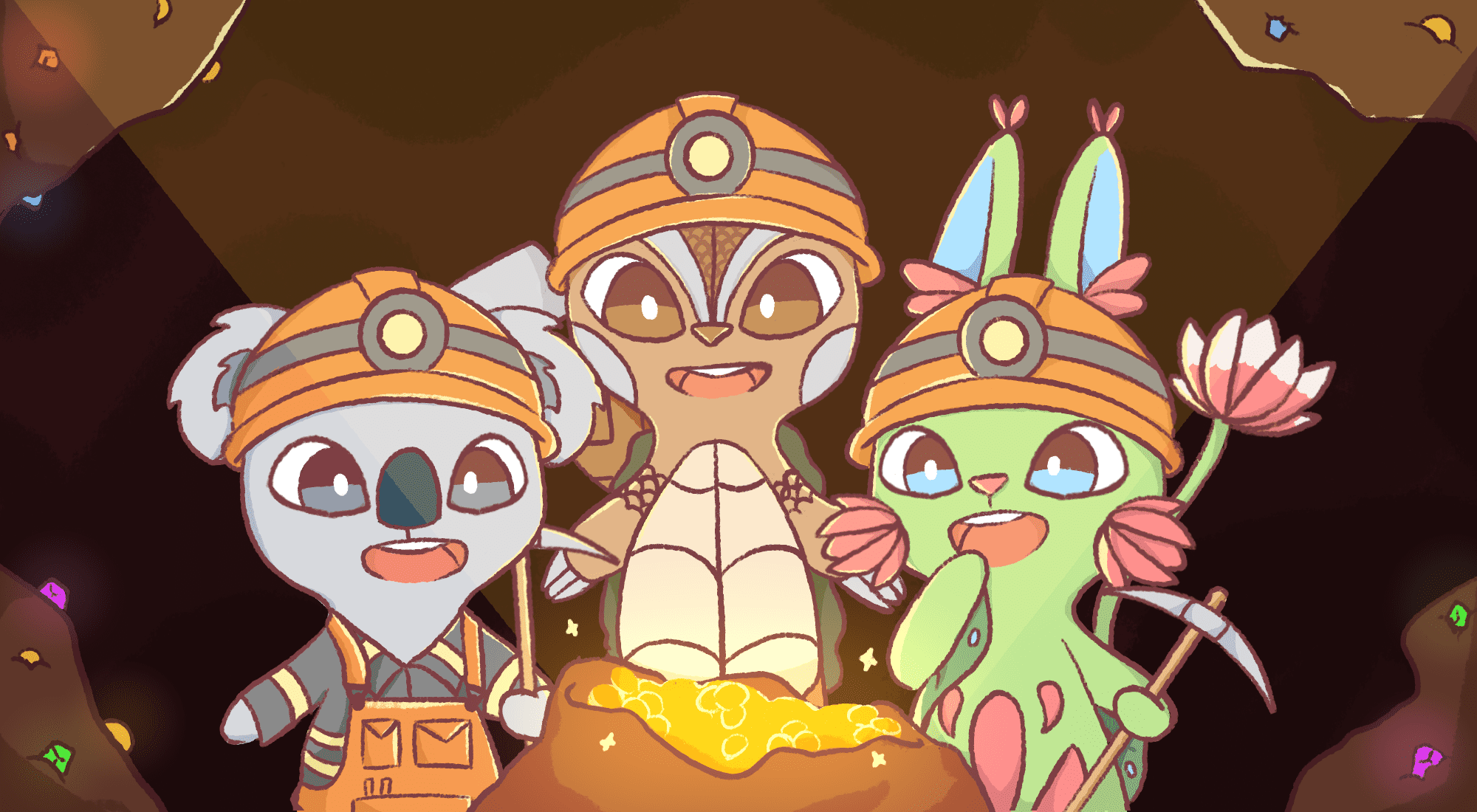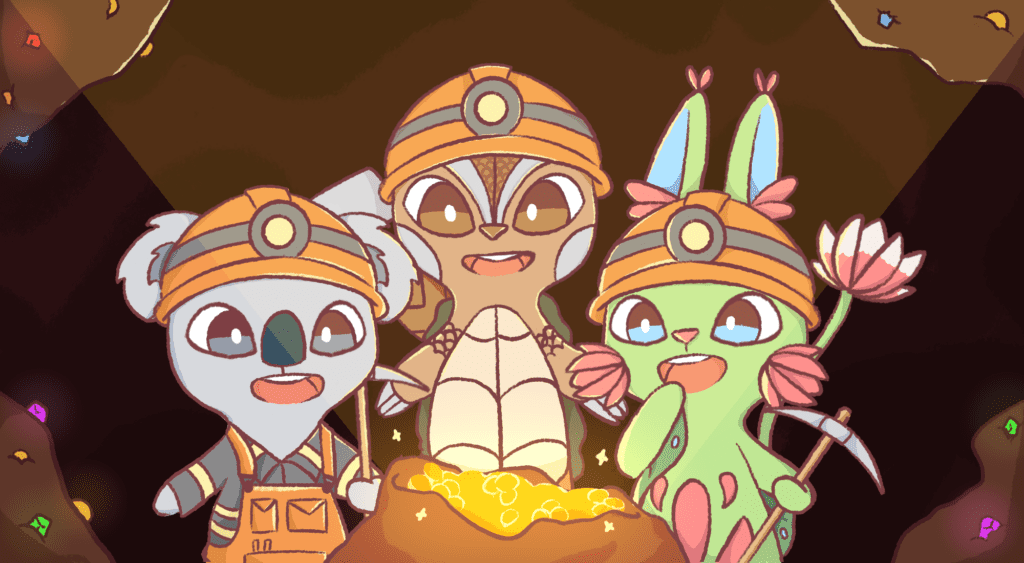 Zendodo Drops
From time to time, The ZenMother will airdrop assets to the community. The assets are NFTs such as:
Zebnodos
Packs
Morphing Potions
Tools
The quantity of the drops will depend on multiple factors, which are:
Secondary Market Prices (AtomicHub)
Total Number Of Players Holding
Time Taken To Clear Past Drops
There will be two ways to participate in the airdrops: Keyed Open Drops and Whitelisted Drops. (Verified by Honeycomb)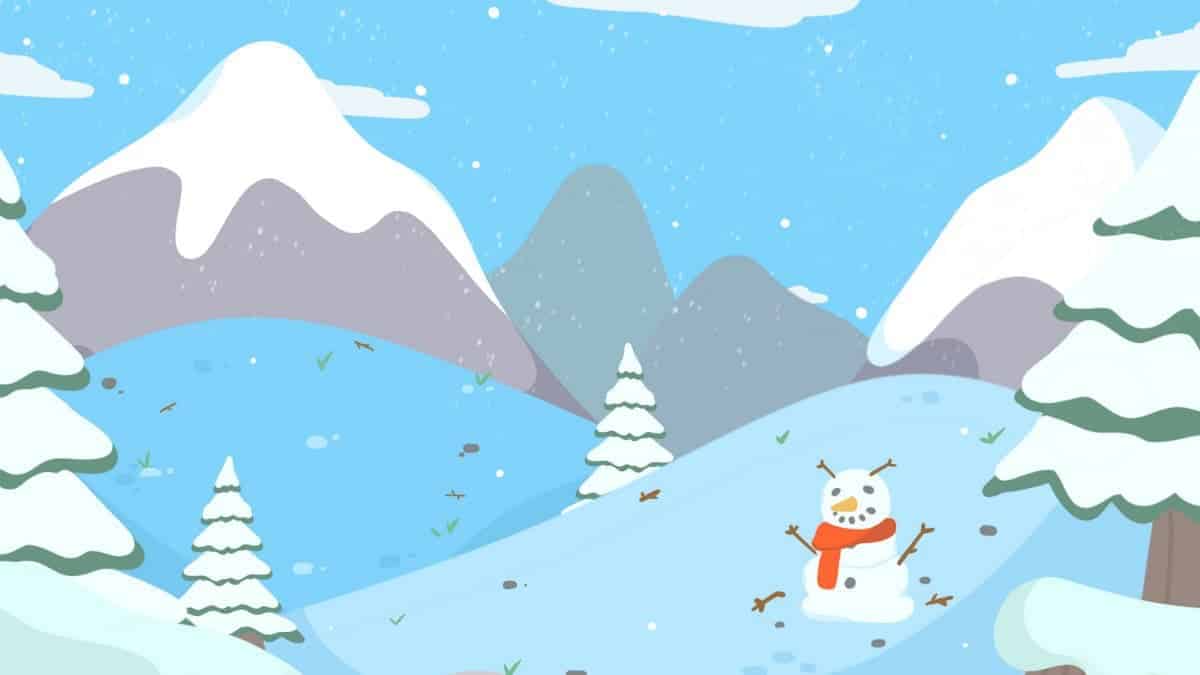 Keyed Open Drops
There will be no requirements to participate in the Keyed Open Drop. Heroes will require a key (password) in the drop link to participate in the drops. The drop link will be sent at the drop time to prevent bots from participating in the kicks.
Keyed Open Drops involve NFTs such as Zendodos and Packs.
Whitelisted Drops
In order to participate in the Whitelisted Drops, your Hero must have a specific Zendodo Party Power that is not yet revealed. The Party Power to participate in these drops will be announced previously, and the Party Power snapshot will be taken an hour before any of our drops.
Whitelisted Drops involve NFTs such as Zendodos and Packs. Morphing Potions will only be released via Whitelisted Drops.
Reward System of Zendodos
There are two Staking Pool mechanisms in Zendodo Party:
Rally Pool & Mining Pool.
Rally Pool
Having powerful Zendodos in your party means you can acquire and rally more Zendodos into your team.
Heroes could stake their Zendodos to attain more Zendodos. Every week the quantity of the Zendodos that can be distributed will change based on the following factors:
Total Number of Heroes Staking in the Pool
Expected Zendodos rewarded to the average/median Hero
Secondary Market Prices of Zendodos (AtomicHub)
The Zendodos you'll earn via staking will be of the current Season's Base Zendodo after the first Evolution VI is minted (Currently Season 3)
Mining Pool
You can stake your Zendodos to mine ZENDI coins for you in the Mining Pool. The ZENDIs rewarded each week will also be decided by the factors mentioned above in the Rally Pool.ZENDIcoins can be spent at the Tiki Hut to obtain items such as Tools, Zephites and Zapping Potions.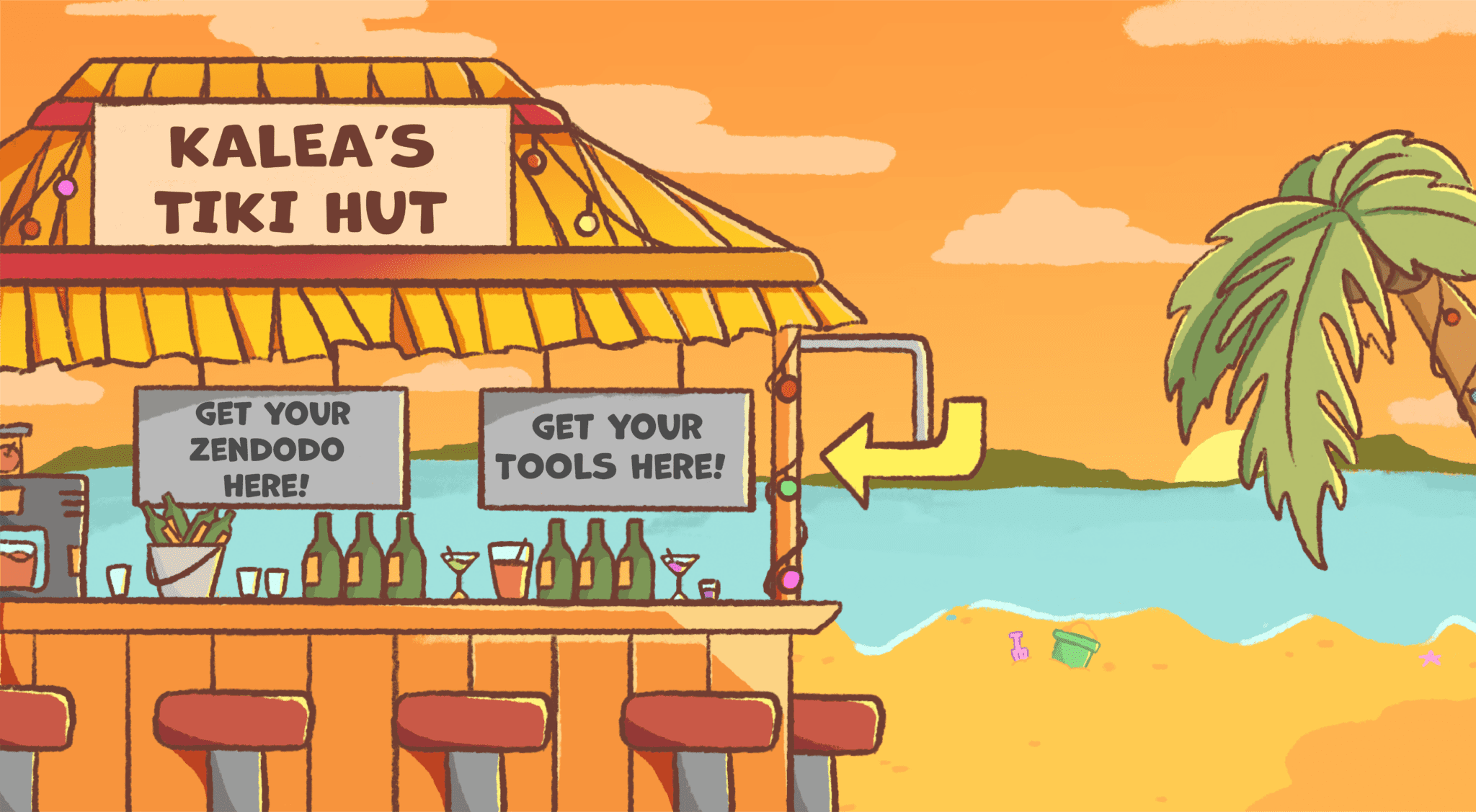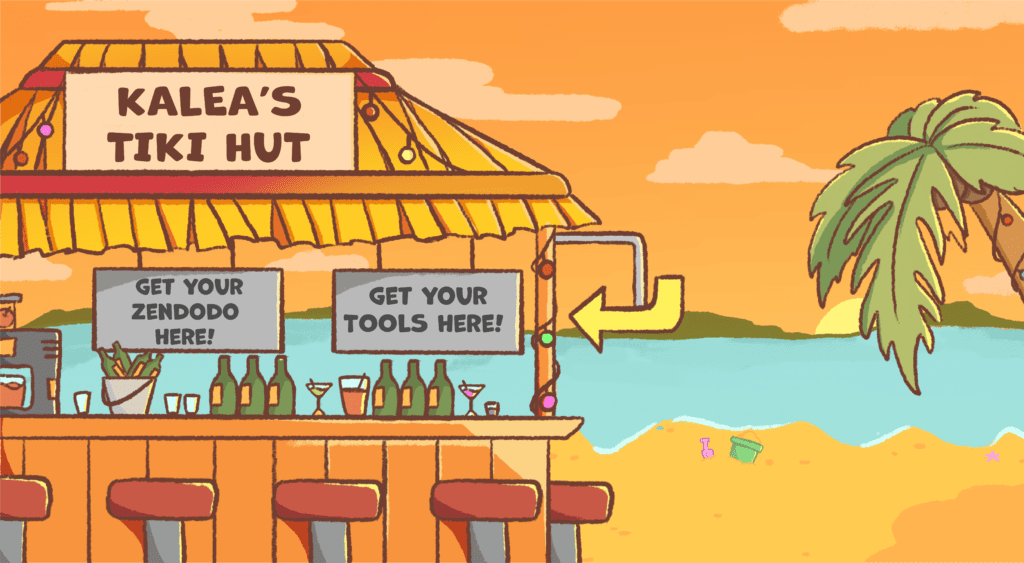 Zephites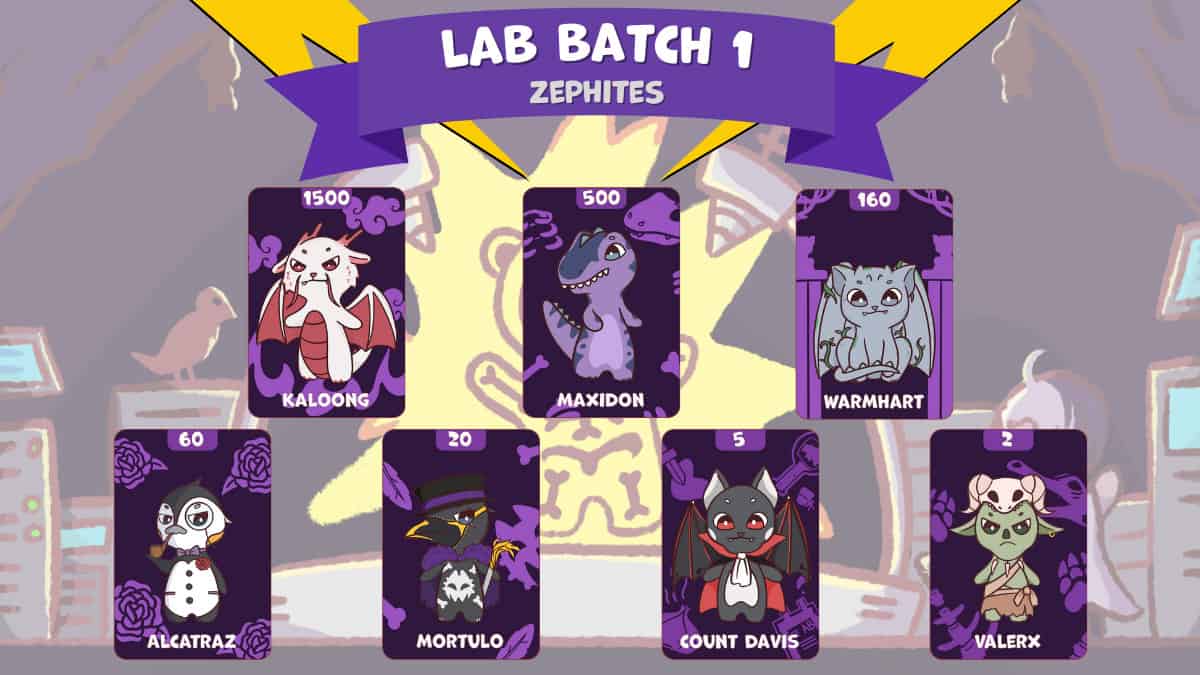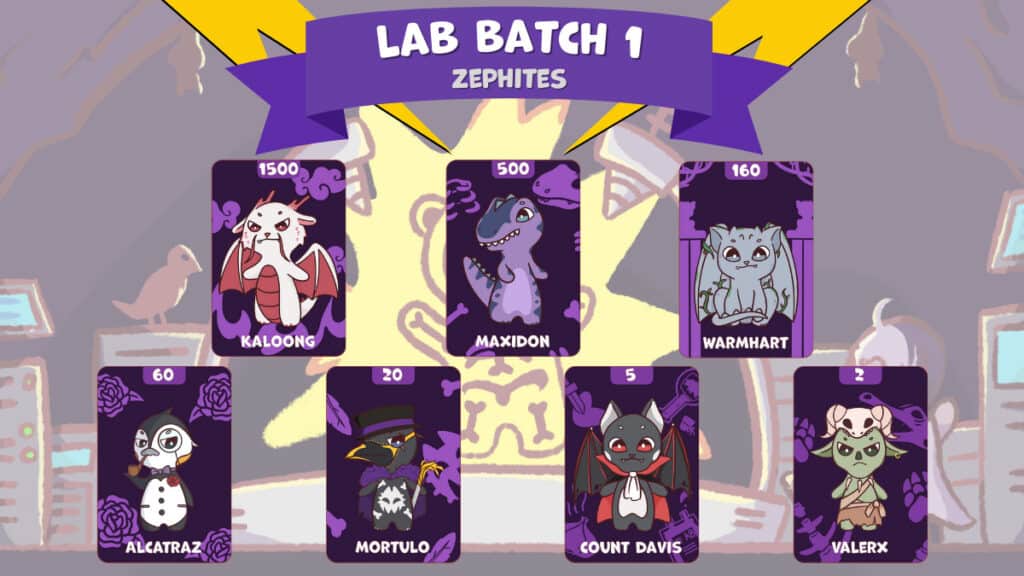 Zephites are creatures like Zendodos but with the potential to have higher staking power. They can also be staked for mining and rallying.

Zephites can be obtained through Zephite Packs from the Tiki Hut and they are evolved in the Zap Lab. Find out more about the unique evolution mechanism of Zephites here.
You can also trade your Zendi coins on the Alcor Exchange for WAX.
In Zendodo Party, rewards are convenient and locked into the blockchain every hour. You will be able to obtain them, as and when you like.
Tools & Accolades
Tools & Accolades can be used to increase the staking power of your Zendodos in the staking pools. They are separated into two kinds – Mining and Rally. Mining tools can only be deposited in the Mining pool, and the same goes with the Rally Tools.

Accolades are tools that are rewarded through events such as completing specific Zendodo Collections. Accolades can be staked in both Mining and Rally pools and provide a much higher power boost.
Weekly Rewards
Chances of you getting rewarded weekly goes as:
The combined power of all your Zendodos + 0.1% of each Unique Zendodo.
For example, A player who has 1,000 party power with Eight Unique Zendodos will get
[ 1,000 x ( 1 + 0.1 x 8) ] = 1,800 Chances in the Weekly Rewards draw.
For Heroes who would like to conveniently check out their Weekly Reward chances, do click here.

You may also check out the leaderboard, which shows the number of rewards a hero has earned so far and their inventories.
Note: The project has already distributed over more than 120.000 USD prizes in rewards thus far.
Final Words

With that, the team over at Zendodo party are definitely thrilled to see Heroes jumping in and taking part in the action. Team Zendodo has been constantly pushing out new features with their dApp and are staying in line with what they've promised.
Operating transparently, they are dedicated towards upholding the highest of standards towards their NFTs and their supply management. Of course, this would not have been possible without the belief and support that all Heroes have graciously shown them thus far.

Join them today and explore the wide and vast amounts of opportunities Dodoland has to offer!

Make sure to check out Zendodo Party by peeking at the Zendodo Collection Guide. You should also follow Zendodo Party on a wide variety of social platforms so that you're always in-the-know about exciting drops, events, and giveaways!

Reminder: Zendodo Party's Season 3 Release Drop happens on 4th December 4PM UTC.
Disclaimer: This is a sponsored article. It does not necessarily represent the views and values of the egamers.io team. We have a strict approving policy and while Zendodo Party passed all checks, we encourage you to always do your own research.