Today I'm excited to share with you my Axes Metaverse Review. Axes Metaverse is an upcoming play-to-earn game based on the existing version of Axes.io mobile game which enjoys a 4 stars ranting from 275,000 reviewers on Google Store. The crypto-based edition under-development by Azur Games aims to create a rewarding environment for the players by integrating a play-to-earn economy and in-game assets in the form of NFTs.
The original Axes.io game has more then 35 million installs and is available on App Store, Google Play, XBox and Playstation stores.
While Axes Metaverse is mostly a mobile Battle Royale game where players are put along different arenas, throwing axes to each with the primary purpose to become the last man standing, there are going to be many different game modes which we will explore in this Axes Metaverse Review.
As in every blockchain-based metaverse, players can have complete ownership over the in-game assets, avatars and land plots.
---
Axes Metaverse Review.
Here is what you will find in this Axes Metaverse Review. You can jump through sections by selecting the the parts of the table of content.
---
Axes Metaverse Gameplay
Various games are going to be available, giving players a unique experience around the Metaverse. Let's have a quick look on the Axes Metaverse Games before we dive deeper.
Axes: Battleground: Controlling one of the heroes while participating in large-scale royal battle action games.
Axes: Team Tactics: A strategical role-playing game where players send their squads to missions or to fight against other players in the arena.
Axes: Kingdom Wars: A multiplayer strategy where players will fight for land while defending, building, collecting, and attacking.
All games are interconnected and share the same economy. Assets gathered from one can be used in another. Heroes trained through Team Tactics can be used in Battlegrounds. Let's dive deeper now.
---
Axes: Battleground.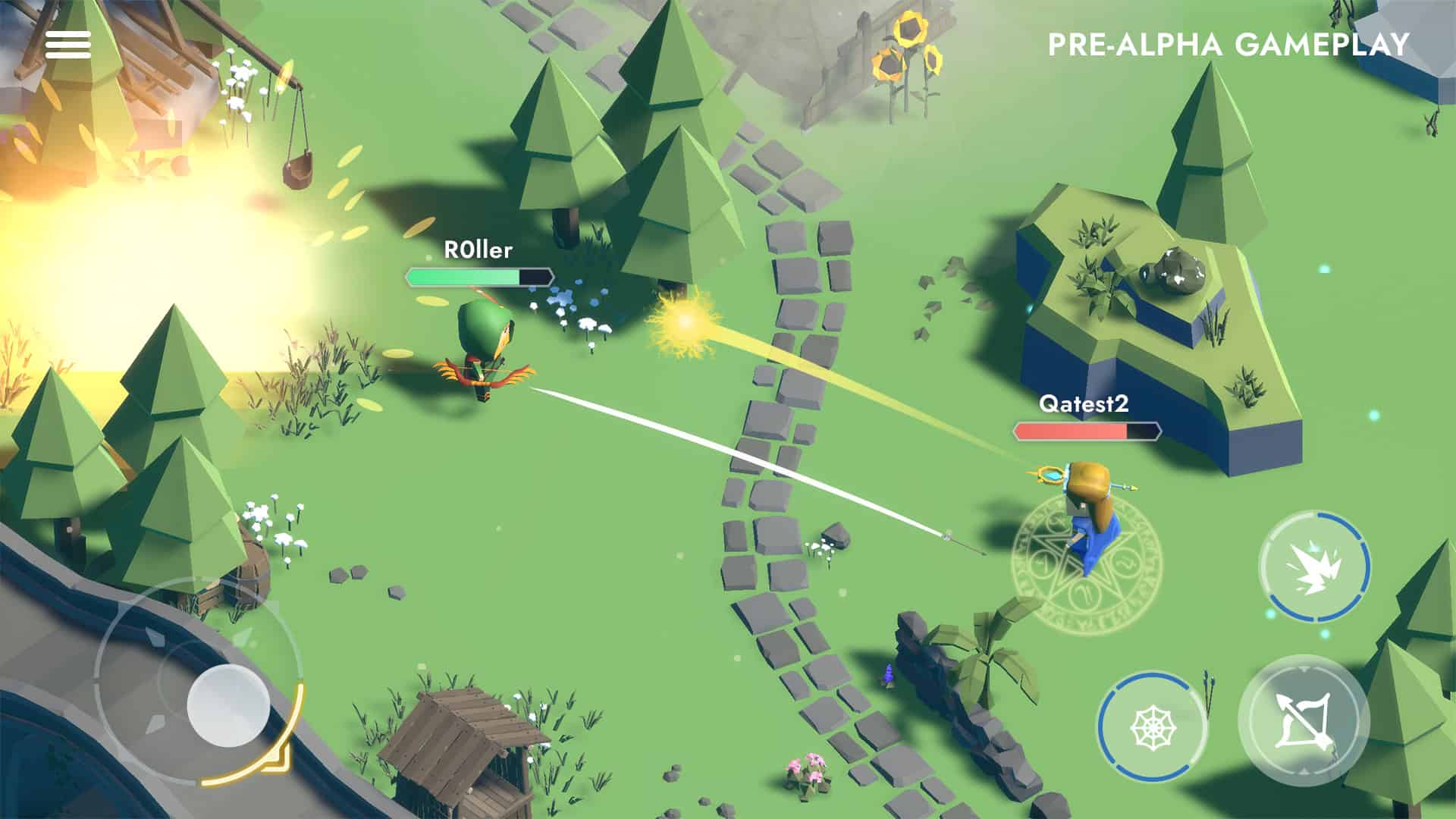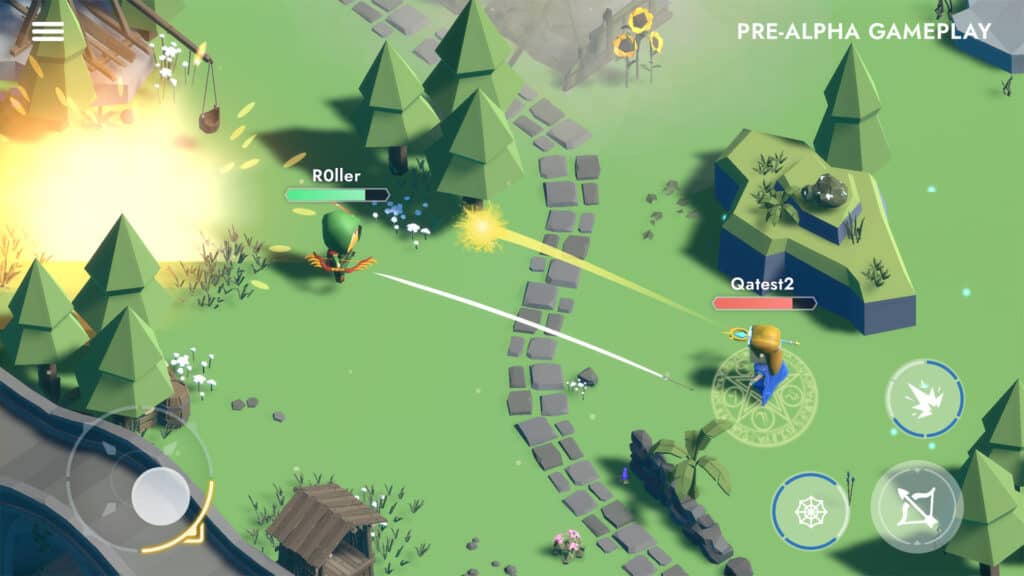 The first game of Axes Metaverse is Axes: Battleground. It's going to be free-to-play, MMO with 64 players, all fighting for a chance to win. Battleground players will complete levels in the campaign mode.
The battle-royale mode features multiple dangerous zones and traps in the arena called Hazards. You must stay away from them while being the last man standing by taking out your opponents.
Battleground game will support crossplay. Players can use the same account on PC and Mobile.
Battle System
Every Attack made within the game is non-target which means players can dodge them, accuracy is the key here. Each hero has four abilities which depends on the class.
Attack (Simple Attack)
Charged Attack (Powerful-stun)
Special Ability (A unique attack)
The Ultimate (An attack which can change the course of the game)
Battle Level, Perks & Bonuses.
During the battle, players can gain experience and Battle level. Everyone starts with equal stats.
The ways heroes earn experience:
Picking up orbs found around the arena.
Killing enemy heroes.
Perks are passive abilities that make your hero stronger. In order to gain the maximum potential, you must choose wisely the perks, always depending on your hero.
Additionally, you will find various bonuses in the battlefield such as:
Experience Orbs: Offer experience.
Health Vials: Restore a portion of heroes health.
Artifacts: Offer unique bonuses to the hero.
Axes: Battleground Game Modes.
Campaign PvE mode: Fight monsters and complete multiple tasks with increased difficulty as your progress versus the system. Campaign mode will be divided in stages and chapters.
Arena PvP: Eliminate and survive in this Battle-Royale mode. A point system will determine your leaderboard position based on winning and loosing games. Rewards come in in the form of Gold for every battle and weekly based on the leaderboard position with Golds and Axes Shards.
Gamble Arena PvP: It's exactly the same with Arena PvP, but uses a wagering system. Players deposit some Axes Shards prior the battle and the prize pool goes to the first winners. We don't know yet how many are going to get rewarded.
Tournament PvP: These special tournaments will follow the same rules with Arena PvP but it will have a different temporary leaderboard. Heroes with the most points will get rewarded once the event ends.
---
Axes: Team Tactics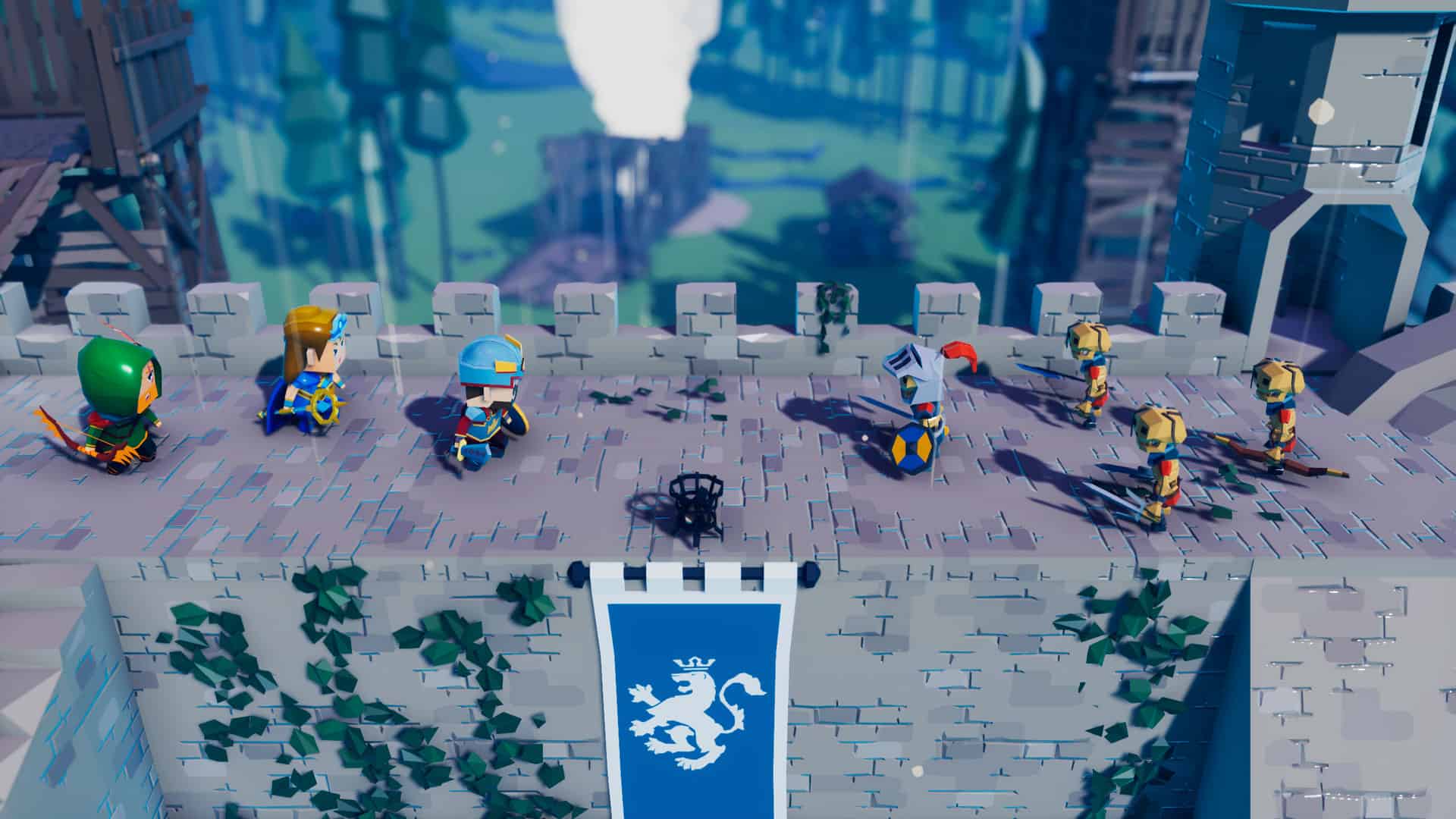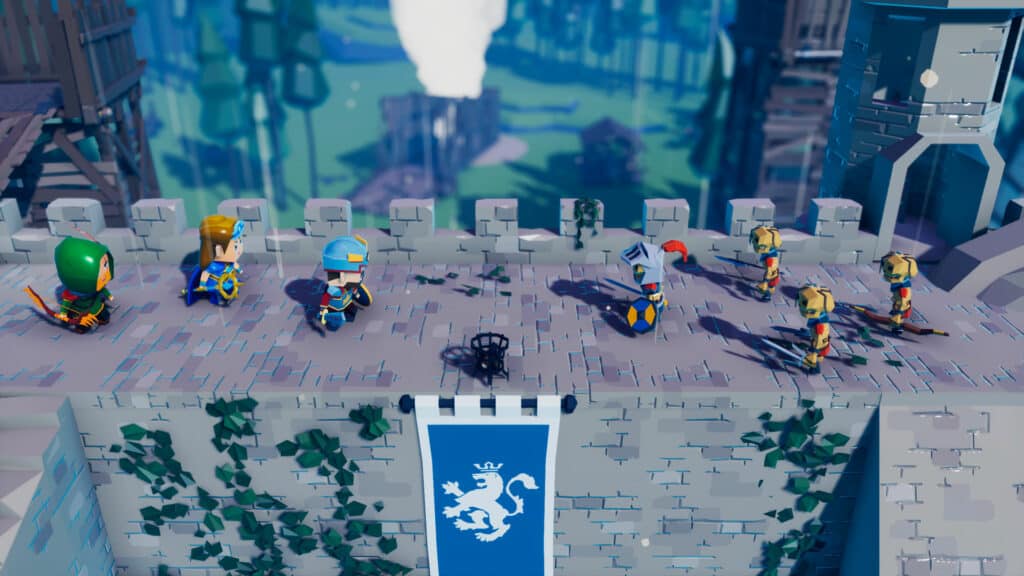 Features:
An exciting tactical crossplay gameplay with PvE (Campaign) and PvP modes fighting other squads with dozens of unique abilities and features.
Squad Picking
Players in Team Tactics will pick a squad of four heroes from the Axes Metaverse with traits and combinations.
Race: The race feature will give your squad bonuses like passive effects while working with synergies.
Class: Determining the hero role in your squad and giving your whole squad bonuses, with each class providing specific benefits.
Abilities: Each hero has different skills. Finding and placing heroes that work well together can create new and unexpected effects.
Battle Formation
Forming your squad is as essential as combining traits. For example, choosing a magician standing in the front row will not damage and fall quickly. Picking certain heroes and putting them in the right place is an important factor in order to win.
---
Axes: Kingdom Wars
A strategical game mode with land ownerships and some thrilling features like forging alliances, declaring wars within other players' land and more exciting things.
Own Land With Passive Income
Players can become landlords by owning NFT land plots that can be used to build based and provide passive earnings.
Each parcel has its specific attributes, with some providing more resources than others.
Building The Next Rome
Players can forge alliances by uniting their lands and creating whole new kingdoms. There can only exist one king who rules the coalition.
Declaring Wars
In Kingdom Wars, players and alliances can declare war against other territories for the rights to own the area. If the Kingdoms agree, they can sign a peace agreement and remain in their land.
Once a kingdom wins a war, it gains the upper hand in receiving the rights to own the land it claimed.
---
Heroes & Races
Every hero in Axes Metaverse can be either on-chain or off-chain. It is important to note that all off-chain heroes are provided for free.
There are 7 Races in Axes Metaverse which will be introduced wave by wave based on the story.
Chapter 1 (Introduced)
Chapter 2
Chapter 3
Human
Orc
Void Elves
Mech
Elf
Treant
Undead
Classes
Rarity
Knight
Common
Barbarian
Epic
Rogue
Legendary
Ranger
Mage
A hero can be evolved by burning a set of other NFT heroes.
---
Resources
There will be three resources helping you proceed in the game while also profiting.
Gold: The classic of-chain resource required for most upgrading and evolving your NFTs.
Axes Metaverse Shard: A BEP-20 token used as a valuable medium.
Axes Metaverse Ingot (AMI): Another BEP-20 token used for Governance.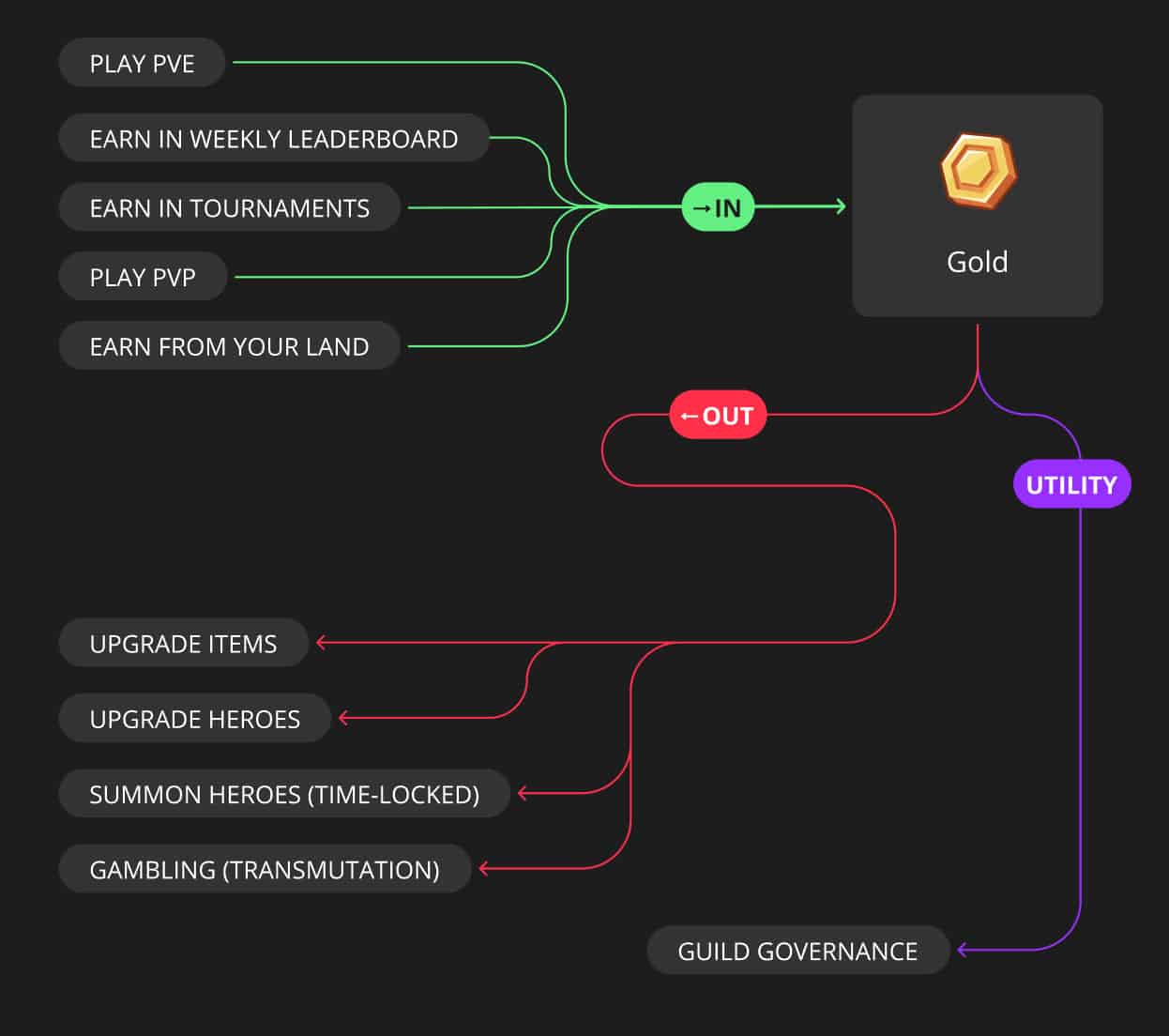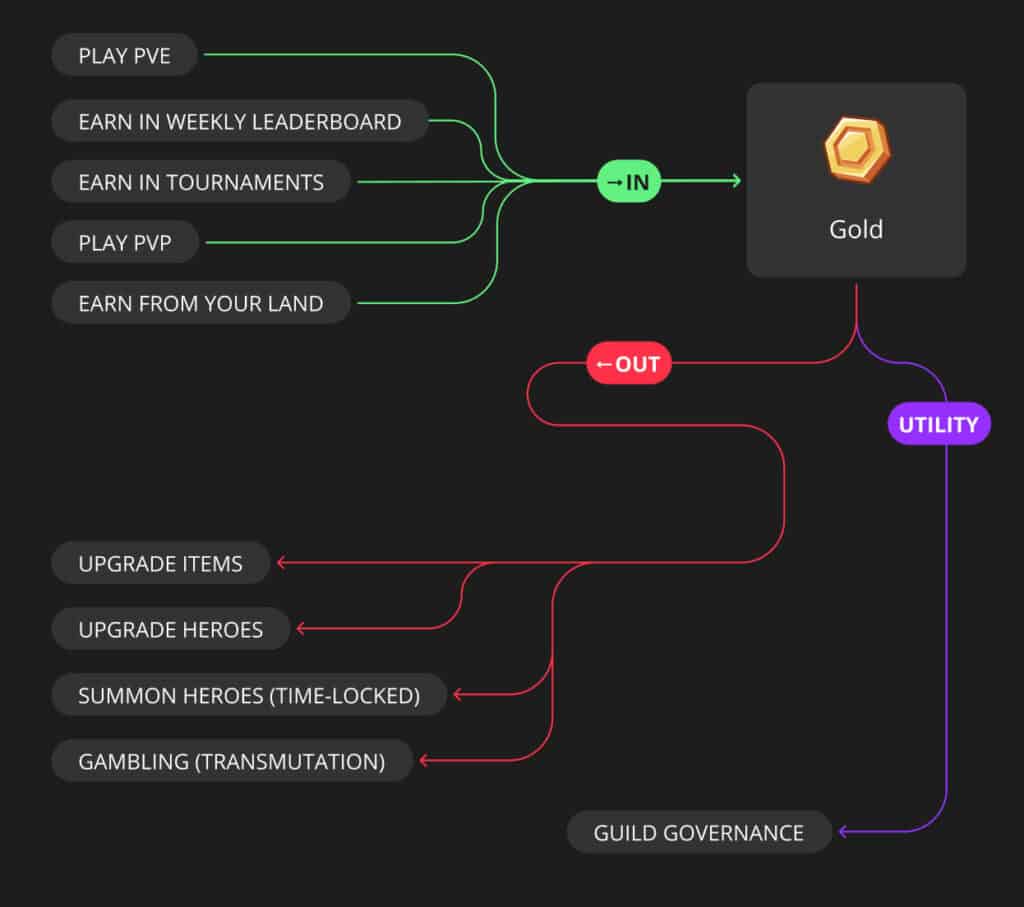 ---
Weapons and Equipment
Weapons and armor will be distributed to heroes in order to achieve a higher potential of winning while upgrading the attributes.
There are two types of equipment: Common and Elite. Common is regular non-nft in-game assets while Elite are tokenized and can be traded between players.
Both common and Elite equipment is divided into rarities. There is:
The common equipment can be bought in-game with gold or rewarded for in-game tasks completed.
The Elite equipment is a different case. You can get it by:
Purchasing NFT equipment during the drop.
Purchasing NFT equipment from another player.
Creating a new item of equipment through the crafting system.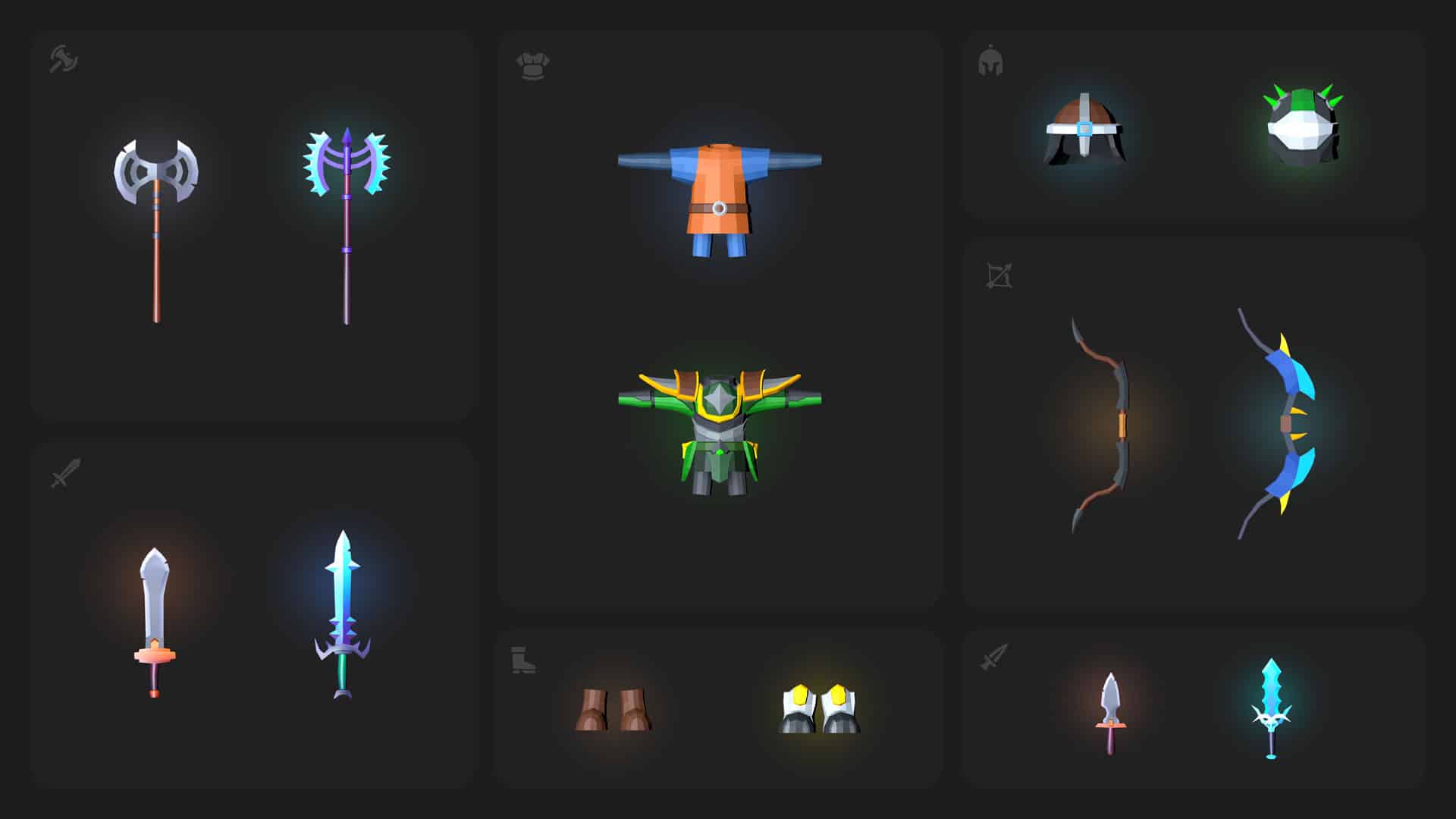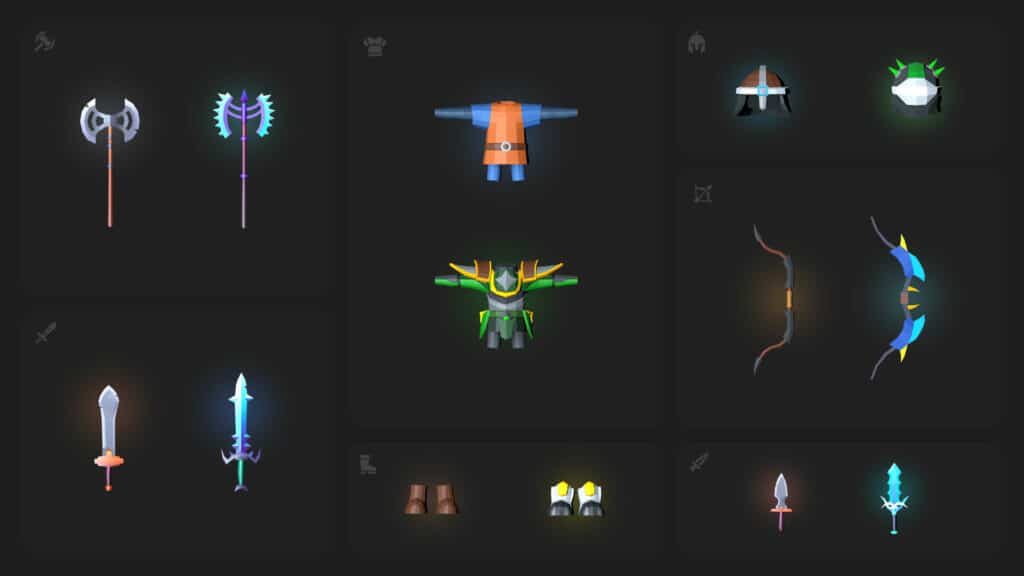 Axes Metaverse: Lands
The Shard Hunters once discovered lands that were uninhabited and some forged into one strong land. These regions were called Neutral Lands and this is what they are capable of.
Generating Passive Income
Constructing
Extracting Resources
By being divided into NFTs, these lands can be sold, bought or even captured by wars waged.
In detail, these lands can be used to construct these exact type of buildings:
Mining (Extract Resources)
Production (Process resources becoming more rare or create equipment)
Protective (Fortify a specific land plot, becoming more difficult to capture during war)
Landscaping (Edit your land, and increasing its attractiveness to attract more people)
---
How to Earn in Axes Metaverse
There are many ways to earn in Axes Metaverse, where most have been already referred.
Trading: Earning by trading your assets in the marketplace.
Mining: Sending your heroes to obtain and collect resources.
Battle: Battling through the Axes Metaverse Game Modes
Season Rewards: The seasons last for two weeks, and players with the highest place in the leaderboards get rewarded. (Each game mode has its reward distribution)
Tournaments: Winning in Tournaments.
1v1 Challenges: In unique arenas, players can challenge each other, with the winning party gaining all the resources available.
Scholarships: The most important earning way in the game, in our opinion. Lending your NFTs to other players to play for you, splitting the rewards while paying a fixes fee daily or weekly.
AMS Token
Axes Metaverse Shard ($AMS) is the primary token used for the majority of common tasks. It is a BEP-20 token with a limited supply of 1 Billion
Azur Games, The gaming studio behind Axes Metaverse
Azur Games is an international Top-5 mobile game developer plus publisher founded in 2017. Its headquarters is in Larnaka with Moscow, St. Petersburg, Minsk, and Dubai agencies. It also has more than 400 employees worldwide.
The firm has achieved many in these five years of existence, with some of them being:
100+ Games Published
30 Million Daily Active Players
2 Billion Installs