Azur Games is once again hosting a GAO for Axes Metaverse after its success on the first Chest sale back in December 2021.
In the second Gaming Asset Offering (GAO), Axes Metaverse players will purchase Genesis Elf NFT Chests, the second race of playable avatars.
Being an upcoming promising game, Azur Games successfully launched its first private GAO with Human avatar Chests, selling 1500 Chests to guild and partners as well as another 2000 chests a day after in the public sale.
GAO #2 Details.
When? (Early in February)
In what Blockchain? (On Binance Smart Chain)
How much will one Chest cost? ($350)
How many chests will be available? (4000 in total)
How does the distribution look like? (3000 for partners and guilds. 1000 for the public GAO. 500 for marketing & community reserve)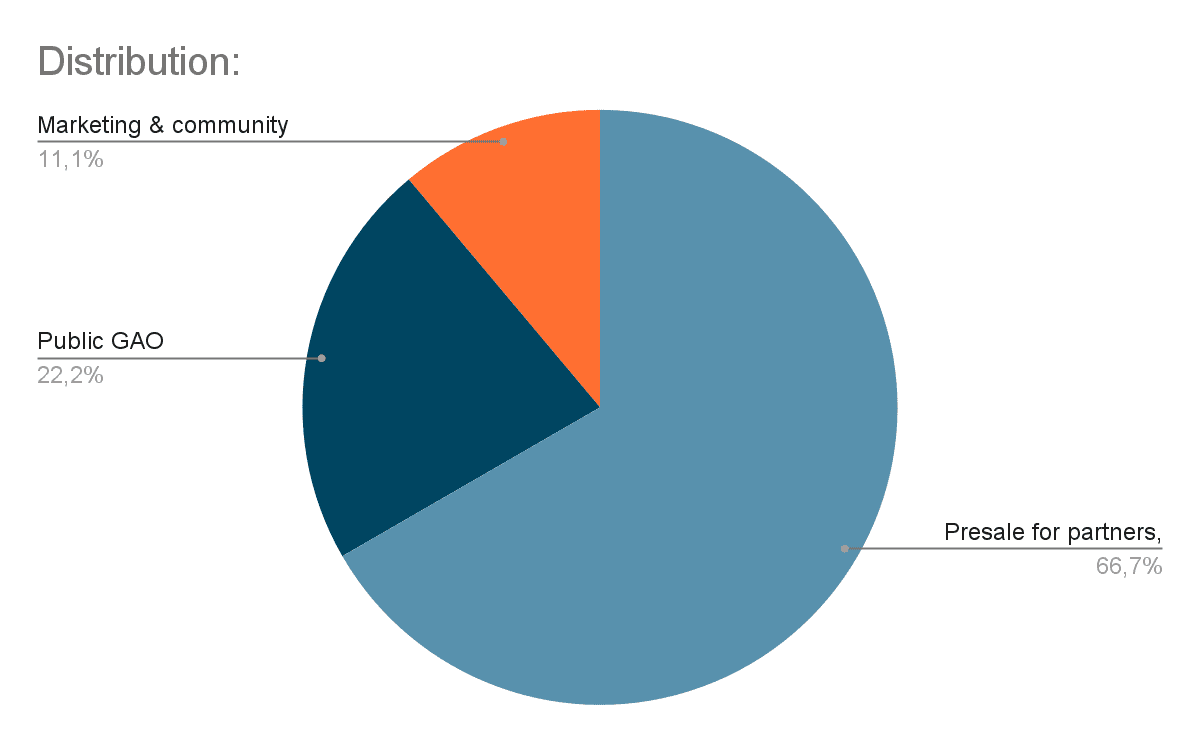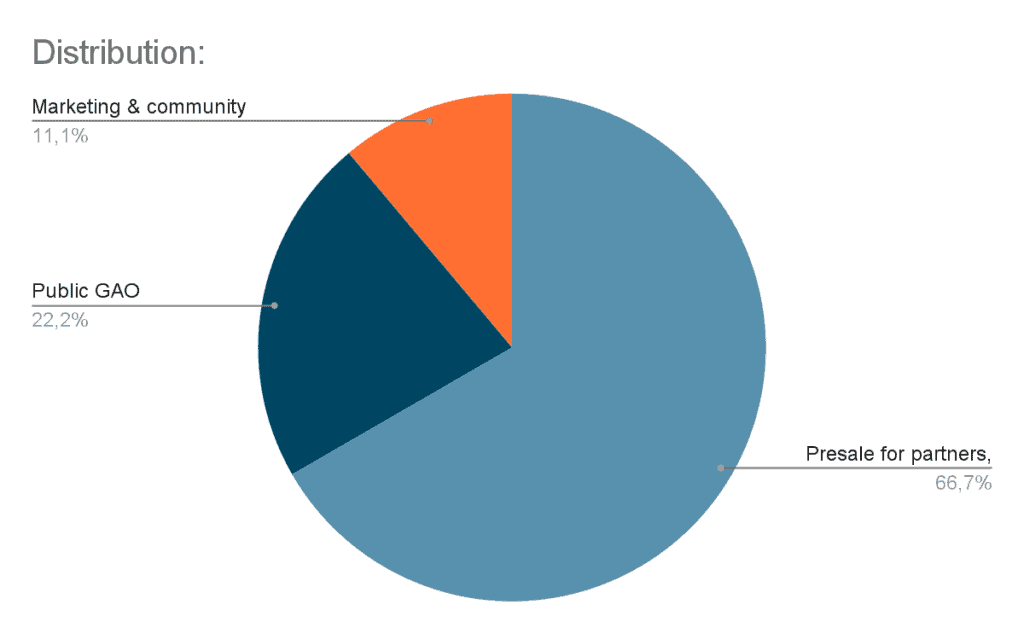 Each Chest will contain four random Axes Hunters NFTs.
Probability and Rarities for each Chest:
Common (69%)
Rare (25%)
Epic (5%)
Legendary (1%)
Classes:
Barbarian
Mage
Knight
Ranger
Rogue
What are those Elf Characters useful in?
Due to the ancient knowledge of their ancestors, elves have access to unique interactions in arenas.
The winds of magic forests that accompany elves wherever they go give them a boost to movement speed.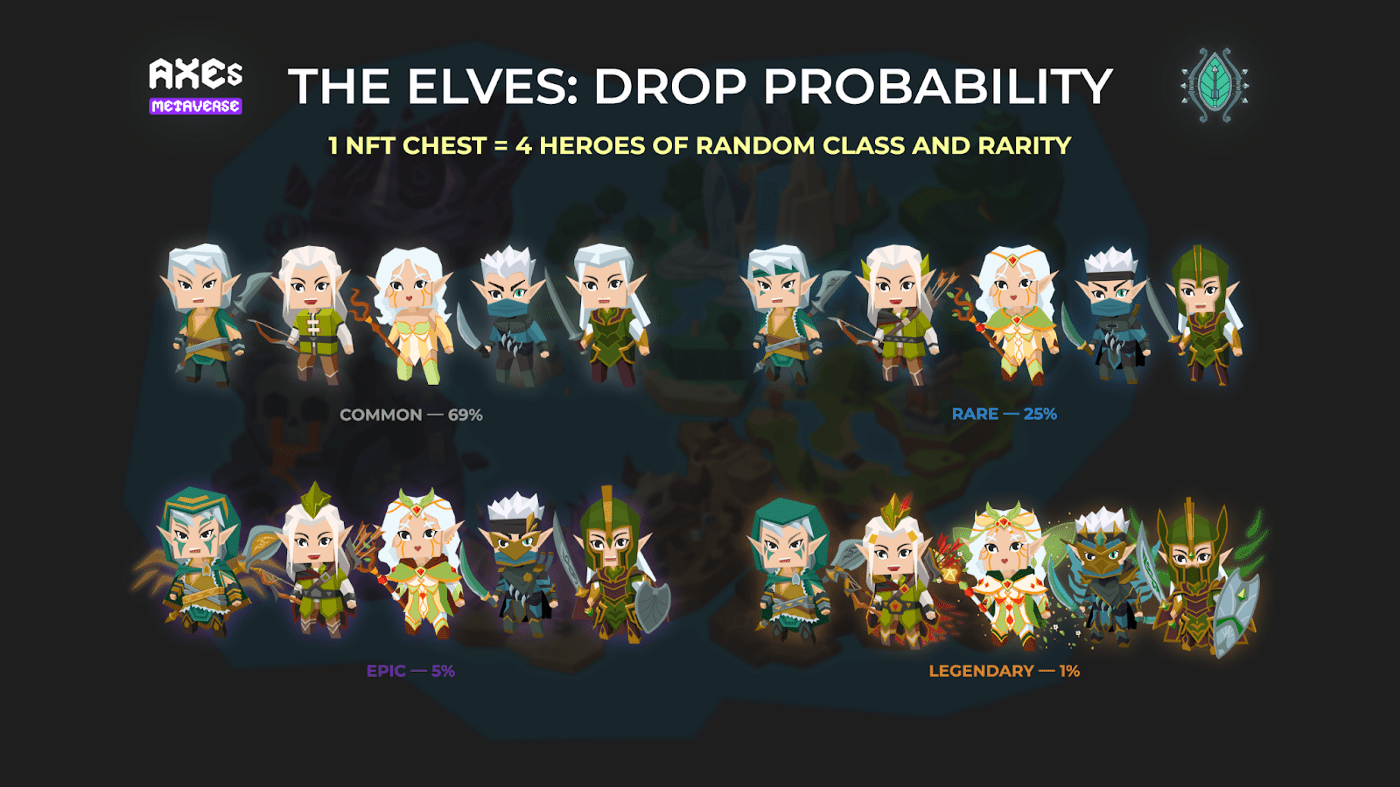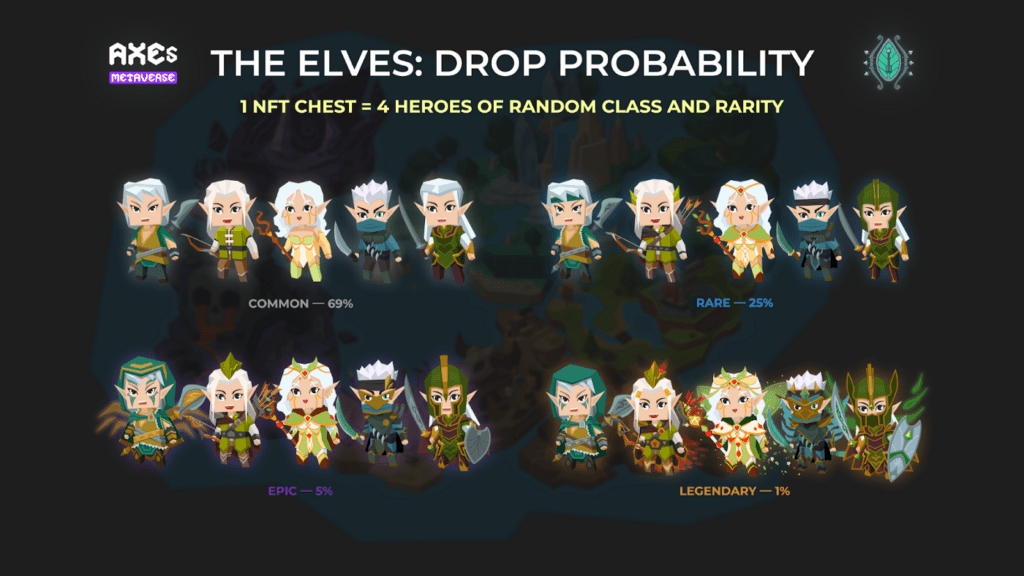 About Axes Metaverse
Axes Metaverse is under development by Azur Games, a well-known mobile game developer and publisher. The game is a meta-universe based on the existing Axes Game that boasts Millions of active players across multiple platforms.
The game will feature a Battle Royale mode where players are challenged to be the last one standing. More features will allow passive token mining through PvE, with multiple other modes will get introduced in the future.
Do your best to become the last one standing in the diminishing arenas with unique landscapes and power-ups.
The game aims to bring onboard millions of players and introduce them to the exciting world of play-to-earn. Considering the successful track record of Azur Games and the 30 million active players, Azur Games is in the perfect position to bring blockchain gaming to the masses.
It's worth mentioning that Axes Metaverse is the first NFT-based game for Azur Games.
There is also a guide you can check on how to participate in the upcoming GAO here.
Stay always up to date:
📰 Don't Miss a thing: Join the News-Telegram Channel or The Discussion Group.
🐥In Your Feed: Follow us on Twitter, Facebook & Instagram.
📺 Let's Watch: Youtube Subscribe & Chill.
🎙️Useful Channels: NFT Giveaway Channel & Early Adopter Opportunities Channel.
🕹️Gaming Guild & Scholarships: Join our Discord.
📫Saturday Mail Recap: Subscribe for the Blockchain Gaming Digest.
Disclaimer:
We use affiliate links when possible. At no cost to you, we may earn some crypto or nfts.
While we strive for the accuracy of the content, we provide it "as-is." We take no responsibility for any actions or results. We write about games, treat them as games. We don't give investment advices. Always do your own, extensive research.