How long can you HODL? After some beta testing in the early access mode, BitcoinHodler is now in public beta with Enjin integration enabled. Download the game for free on Google Play and iOS TestFlight.
BitcoinHodler is a 2D hybrid blockchain mobile game. The gameplay is a mix of arcade and endless runner with gamified crypto rewards. Your goal is to hold for as long as you can while the game increases in speed and difficulty. In addition, players can complete different tasks in the "monkey challenges" to unlock the monkey trophy.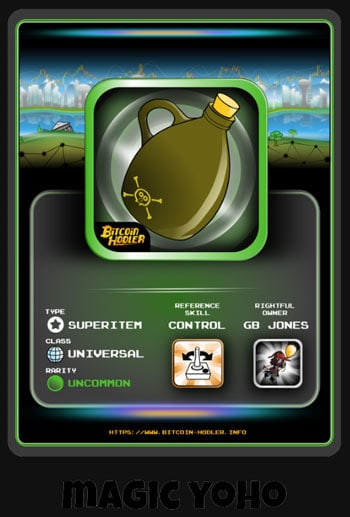 You can link your Enjin wallet as soon as you download the game and use the items you already own. Furthermore, gamers can play without having to link the enjin wallet, a necessary step for non-blockchainers. As a result, regular players can play BitcoinHodler and understand the value of true item ownership during the process.
The next update will bring a transparent tracking mechanism for in-game drops on the blockchain. That way, players will know which items are available to find while playing. Even more, some third-party items will be announced in the near future.
High Score Challenge: New Year's Resolution "I will HODL every day!"
In order to celebrate the release of BitcoinHodler, a Highscore challenge is now available until February 6th around 12:00 pm UTC. In this challenge, you compete with other players for the best Hodl time in a single round. The best 100 players will receive items as seen in the picture below.
To participate simply download the app, sign up, and start playing.
The Drop Hunt
The Drop Hunt will start after the Highscore challenge allowing players to claim ENJ backed items while playing. Hunter's Badge owners will be able to participate in the Early Access phase of the Drop Hunt.
You can claim Hunter's Badge in the Highscore Challenge or if you own a Bitcoin Hodler Multiverse Founder's Token (MFT). Hunter's Badge will be automatically sent to your Enjin Wallet!
The Gaming Multiverse
Part of the Gaming Multiverse, BitcoinHodler integrates assets from various games and vice versa. Some of the in-game items can be playable across multiple games, a great way to explore a big variety of projects. Nevertheless, some of those assets gain value over time and if not, they can always be melted and retrieve the ENJ tokens inside them.
Continue reading: