Brave Frontier is a game that doesn't require an introduction. With over 38 million downloads and a world Guinness record for the most pixel art champions, it's undoubtfully a popular mobile game with players from over 64 countries.
Before we dive into the magic world of Brave Frontier Heroes, make sure to participate in our Twitter giveaway. In Collaboration with Brave Frontier Heroes, we are giving away 20 Alpha Swords. The giveaway begins today, January 25 until January 29, 25:59 GMT+3. Brave Frontier Heroes will select the winners and distribute prizes.
Now it's time for Brave Frontier Heroes, the blockchain version of the franchise and member of the MCH+ Ecosystem. The new, re-designed version will follow the existing, successful gameplay of Brave Frontier with the known concept of MyCryptoHeroes, the leading blockchain game with over 3,5 thousand daily active players.
Mark your calendar on January 30 because just like MyCryptoHeroes, your time and passion spend in this game will turn into profit. It's no secret that early adopters of MCH made a fair amount of money, and given the fact Brave Frontier already has a big player base, we expect to see similar results.
The Successful Beta Testing.
Brave Frontier Heroes beta testing completed on January 6, 2019 and more than 2,200 players participated with first impressions to be positive.
What to Expect From Brave Frontier Heroes Launch.
With the launch of the game, you will be able to fight your first battles and complete a variety of quests. Also, there will be the first unit sale, alternate illustrations for your champions, and the lab. Players who participate from January 30 to February 6, will collect 20% more ZEL than usual. Moreover, one out of twenty-five players will get back half the Ethereum spent!
First Brave Frontier Heroes Units Sale.
With the launch, you will have the opportunity to get some Brave Frontier Heroes units using ZEL, the in-game currency. Take a look at the table below to understand how many units will be issued and how much they will cost.
| | | | |
| --- | --- | --- | --- |
| Rarity | Units Available (cap) | Type of Units | Initial Price |
| Legendary | 100 | 4 | 20,000 ZEL |
| Epic | 250 | 6 | 2,000 ZEL |
| Rare | 500 | 6 | 500 ZEL |
10,000 ZEL = 1 ETH ($159.61)
The above units will not be sold again and the sale will take place using the Dutch Auction System. The sale begins around 1 PM UTC.
The Quests
From the early beginning of the game, you will have the opportunity to participate in multiple quests and receive experience, heroes, and spheres.
Quests are a great way in Brave Frontier Heroes to get new units and level up your heroes by spending Stamina. You might also receive some super rare Spheres!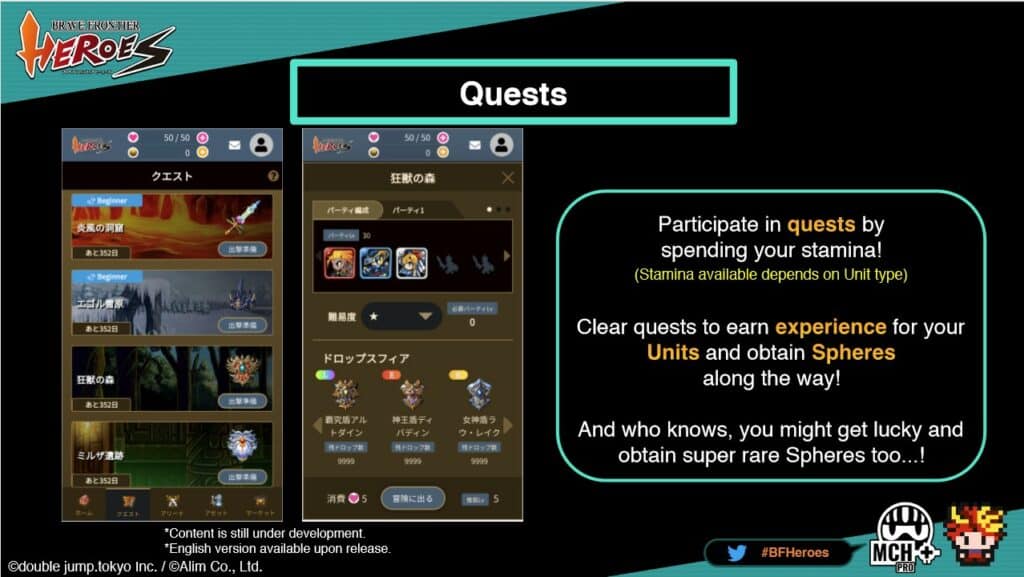 Alternate Illustrations
A concept you might be familiar with MyCryptoHeroes, it allows you to change the original unit art with an image of your choice. Replacing the unit's image will alter the skills and statics automatically to something different. You might decide to keep it or change it. Here's a guide explaining how Alternate Illustration works in MCH with some tips and tricks inside.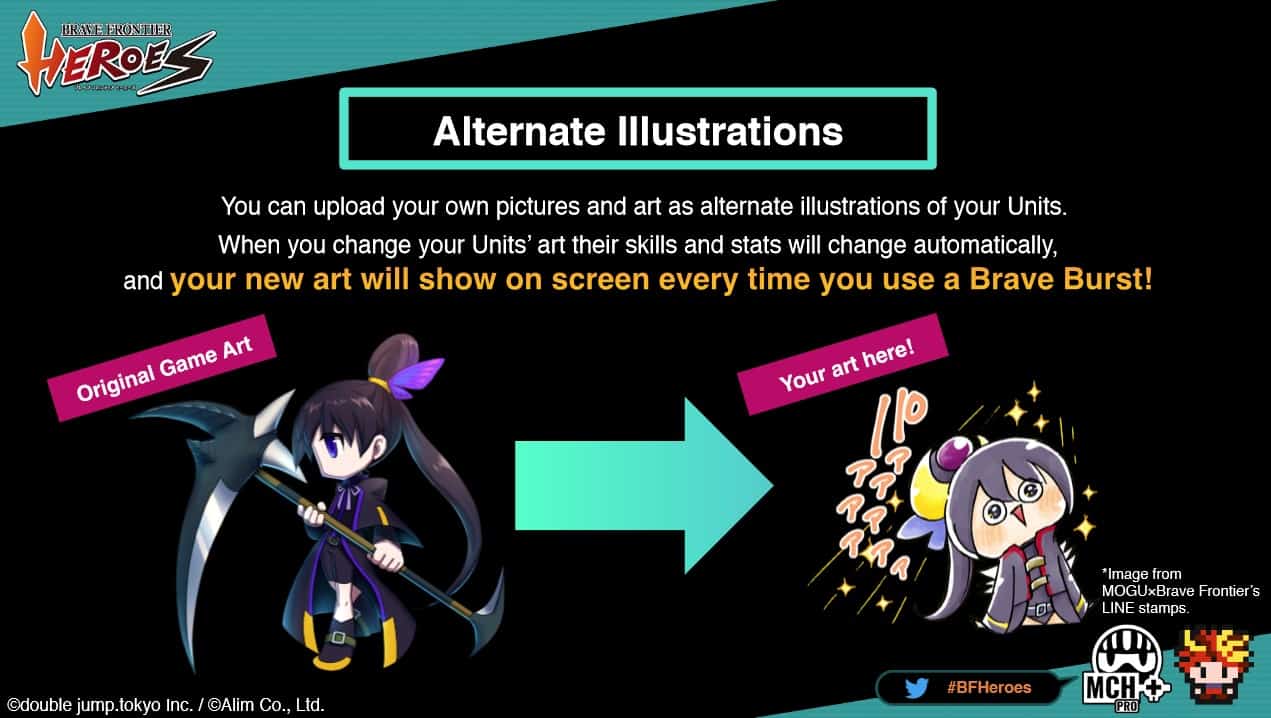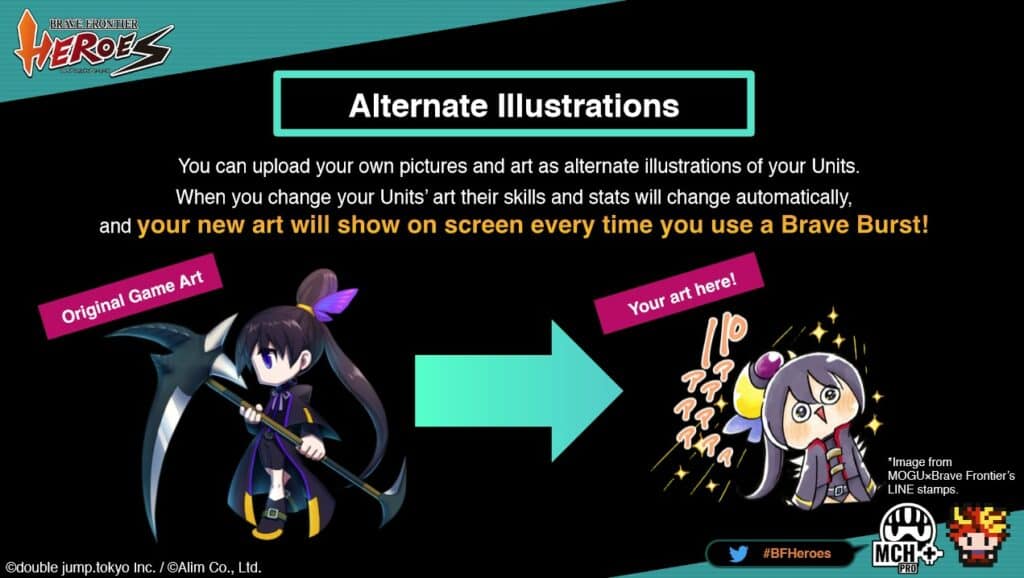 Our Conclusion
The game is not yet released, so we can't say much about the gameplay, but, having participated in the beta testing, it looks a lot to the intelligent MyCryptoHeroes concept with the Brave Frontier Heroes units. For sure, it's an opportunity to look out for if you are an NFT investor, make sure to do your research, don't forget that NFTs, just like the cryptocurrencies, is a volatile market and there is no guarantee you will make a revenue.
If you are into pixel-art games or a veteran MyCryptoHeroes player, Brave Frontier Heroes is a game you should check out! Stay tuned as we will release more information before the game's launch.