Editors Note: This article was updated on July 2nd, 2020. Cryptage Origins and Everdragons were removed from this article because they are not playable anymore.
After CryptoKities, a new wave of collectible blockchain games began to rise, each one with tons of extra features and unique mechanics.
Collectible Blockchain Games
Some will say collectibles are not games, and they all have a point here. It is 2018, and we expect awesome 3D Graphics with lots of blood, dead enemies, and overclocked graphics cards, but the truth is, these games are years away.
On the other hand, some players don't like normal games, and they prefer browser-based collectibles with animals that might have a more significant value in the future, they want to battle, breed and level up their favorite pet. This article is for them.
Without further ado, let's take a look at the first game, it's not what you would call a "pure collectible," but you have to collect cards and strategically battle with others.
Gods Unchained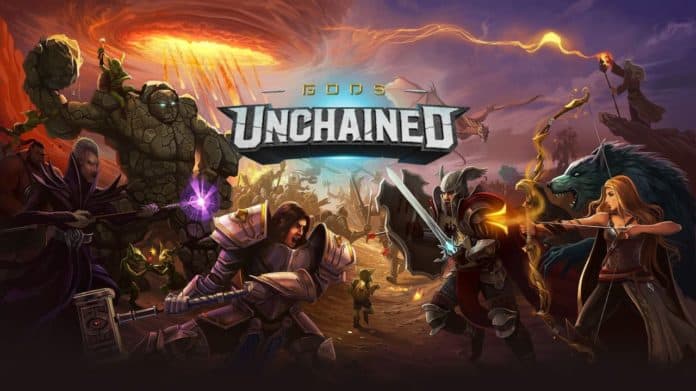 Editors Note July 2nd, 2020. Gods Unchained is now one of the most popular Blockchain Games and one of the most playable TCGs at the moment.
If you are a Hearthstone fan, this one is for you. Gods Unchained is a collectible card game (CCG) all about collecting powerful cards and winning your opponents.
Backed by several Capital ventures, including Coinbase, Gods Unchained places itself in the e-sports industry. To be precise, it's the first blockchain e-sports game.
With a vast number of cards, a lot of different types, and incredible battle mechanics, this hearthstone-like community-focused game aims to be one of the most playable card games ever. Like in every blockchain game, the cards truly belong to you, you are free to keep or sell them to other players.
Many players see this game as an investment, the more cards your own as the game becomes popular, the bigger their value will be. At this point, i would like to state the following:
Never spend more than you would typically do for a game, whether the game becomes successful or not, not all cards will gain value.
Fuel Games (Re-branded to Immutable), the company behind Gods Unchained, is in the race to launch the game and attract a player base outside the cryptocurrency community. No one can predict the future, but we believe that players will appreciate this one.
The Gods Unchained World Championship will be held in early 2019. There are only 20,000 entrance tickets, and they exist as ERC20 tokens. Prize Pool goal is 1.6 Million USD.
The game will be available as an early access mode this Winter.
Watch our Video for Gods Unchained
MLB Crypto Baseball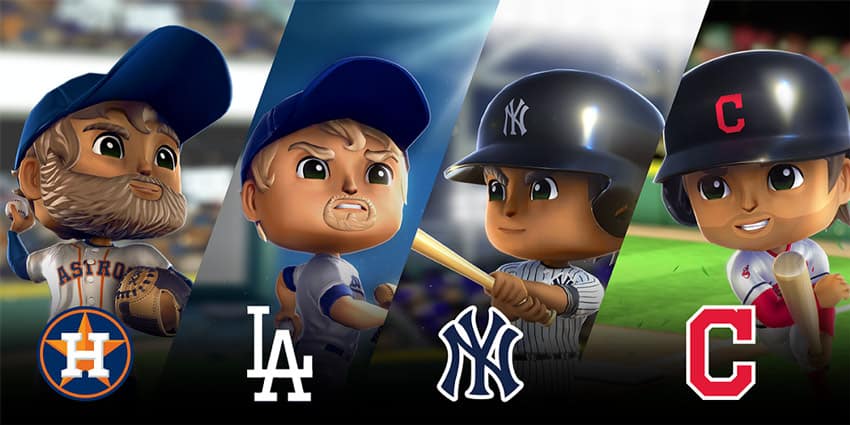 For the first time in history, Baseball meets Blockchain, and the result looks fantastic. Lucid Sight, a Blockchain Games company, is in charge of developing this unique and licensed collectible game featuring your favorite Baseball Teams and Players.
MLB Crypto Baseball will launch on August 31st, around the time the MLB playoffs heat up heading into the World Series.
An interesting fact to look over is the players' real-life performance, whatever action a player does in a game, it will be recorded on the Blockchain and provide points to your digital champion, increasing his value.
Baseball fans are not only in the USA. Millions of people fill the stadiums every week to watch their favorite teams. We expect this to be a major hit among baseball fans and collectible blockchain games, especially with promoting the game in stadiums through various events.
Watch Paulina Shafir from Lucid Sight talking about MLB Blockchain Game.
Etheremon
Editors note July 2nd, 2020. The project has been closed since 1st May 2019, you can still play the game from the community version at https://ethermon.io/. We do not advise you to buy any Mons since there is no stable development.
Etheremon is a crypto collectible game available since late 2017. It's one of the first decentralized games based on the Ethereum Network with plans to migrate into VR the next year.
The game takes place in a fantasy world of unique Mons, the adorable little monsters in the Ethereum blockchain. Your goal is to collect as many Mons as you can and train them to become the most powerful trainer. Collectible players are going to love this one!
Etheremon, before it was taken down, was one of the most popular collectible blockchain games with over 6.500 Players with 35.000 Mons Purchased.
An explanatory video is available for Etheremon.
Axie Infinity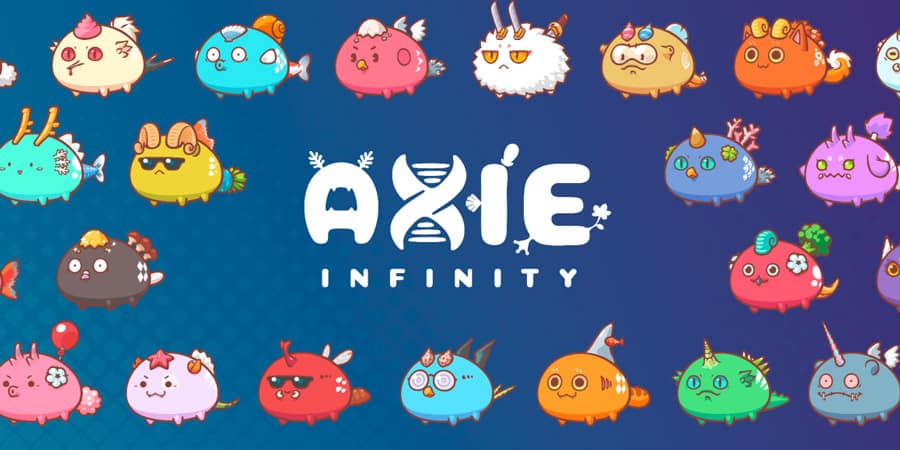 Editors Note July 2nd, 2020. Axie Infinity has become a TCG game with a standalone application for Windows and Mac. The game is now considered as "play to earn" after the introduction of love potions.
Axie Infinity allows players to breed Axies, raise them like they were your pets, battle like a pro trainer, and why not, sell them in the decentralized Marketplace for a profit.
The game is available in open beta, and anyone can play. The beta runs on the Rinkeby Ethereum Test Network, and you will need a wallet like Metamask to play.
Axie Infinity is based on Axies, adorable cute monsters that can equip more than 150 body parts, each one different with special powers and statics.
Players can complete daily activities, quests, breed, train, and battle their Axies with other opponents on the Ethereum Blockchain.
As most collectible blockchain games, you will need a Metamask Wallet to play.
Axie Infinity community is continually organizing events, and they are growing more and more every day.
An example of their overwhelming community is this fan-made hip-hop song all about… Axies.
Blockchain Cuties Universe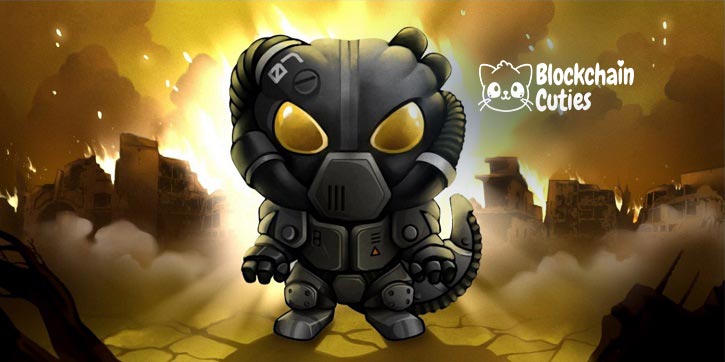 Editors Note: Blockchain Cuties Universe is now a Multi-Chain game with lots of features added and the upcoming land update will transform BCU into a strategy war game.
For the last game of our Collectible Blockchain Games article, one of the most active collectible games is Blockchain Cuties, with a friendly and growing community.
Blockchain Cuties is a collectible blockchain game on the Ethereum network with lots of adventures and animals like cats, puppies, bears, and more.
Players can collect Cuties, train them, and breed them. As your Cutie becomes more powerful, you can test their skills in real-time battles with other players and gain experience points necessary to level up. Each Cutie is an ERC-721 token, you can either play with it for place it for sale in the marketplace.
Cuties come in Generations, and you can start playing using Metamask for as low as 2$. There is a free tutorial pet to test the game, but if you decide to play, you must buy at least one Cutie.
Don't miss the Pawedcast every Thursday at 10 PM GMT+3.
Try Blockchain Cuties and send us your feedback. It's for sure one of the best collectible blockchain games.
I hope you liked our collectible blockchain games list. Have a great day and never forget to do your own research.