It was about time to see a fun and addictive Play-to-Earn blockchain game for Android & iOS. Crypto Idle Miner combines 5 niches into one. Mobile, Games, Crypto, Mining and play to earn model. As an idle game, you get to play while multitasking, with no option to lose your earnings, The game rewards players even when offline. Read below our Crypto Idle Miner Review.
Crypto Idle Miner has successfully launched after its amazing beta phrase. Players begin with a simple mining rig to earn music coins and slowly build their way up to become a mining empire. The initial stage of the game might bore you slightly as you have to manually press on the rigs, generators, and traders to get the game going. The easy part comes when you purchase managers to manage all three stations for you. Once that is done, yes you got it, you can go completely idle!
Have you seen the new Crypto Idle Miner Trailer?
Have you seen our Blockchain Games List?
Before we get into the details, here is a little something that will convince you to download this game. If you don't already know, Hora Tokens can only be earned by playing Crypto Idle Miner. Hora Tokens are going to be distributed based on the leaderboard results. The higher the league and ranking you are in, the bigger the slice of the cake you will receive.
For all the Beta testers who supported the game until it's launch stage, Crypto Idle Miner will send out rewards in about three to four weeks from now. However, for new players and casual gamers, Fret Not! During their first season which lasts 30 days, everybody will be at the same league with tokens distributed evenly among all divisions. This means all players will get an equal share no matter how massive their empire is. Players will just need to get their account to level 3 to have a placing in a league.
Crypto Idle Miner Gameplay
While Crypto Idle Miner follows the standard concept of idle games, you can play all day long as there is always something you can do to advance faster. Earn coins, upgrade, wait for more coins and upgrade further. Players start with a single mining rig, tap the screen to mine faster and trade coins for profit. The mining rigs are upgradeable up to level 800 and you can purchase a lot of them! The more you mine, the more the upgrades and new cryptocurrencies unlocked for bigger gains.
In time, the research lab will be available for players to unlock special abilities and assist them in game progression. After a certain number of mining rigs are purchased, players will be able to unlock new buildings with new cryptocurrencies to be mined.
Unlocking buildings in Crypto Idle Miner is the ideal solution to expand your mining empire and make it to the big leagues. At a point, you will need to reset your progress in order to gain skill points, but the game will progress much faster after that due to the acquired researches.
There are in-game purchases available using real money but there isn't a need to at this point. There is a free chest claimable every 4 hours which grants players new managers, in game cash and even consumables to assist them in the game. Free cash is also given out every 4 hours as well.
Being out of the game grants you a certain number of coins per minute based on your progress. However, if you wish to earn more coins faster leave the game on if you do not need to use your phone.
Tips to progress faster in Crypto Idle Miner.
Get ready to play an hour or two the first time, start by placing your first rig and begin the upgrades. Make sure trading and power efficiency are always above 100 percent as well as the cooling system. Visit the research lab and start learning some innovative stuff and buy all the consumable items you to boost your income.
Don't forget to place the right managers in the appropriate positions and follow the quests. Research is the key and that's why a reset will be needed.
We found out that the less miners the better, so stick to the first two and begin the upgrades to progress faster.
Follow our advices and you career in Crypto Idle Miner will skyrocket!
Game performance and sounds
The eGamers.io team tested the game on a Samsung s9 and a Huawei P20 Lite and we are happy glad to say that it runs smooth. We didn't notice any bugs playing the game, except once when the screen went dark after unlocking the Huawei. In general, the game is well designed with beautiful graphics, lots of sound effects and a relaxing soundtrack that won't disappoint you.
Its worth to mention that Crypto Idle Miner has a lot more features that it did in the Beta phase. Developers didn't just fix bugs but they added tons of features for the gamers to play.
Hora Games The Crypto Idle Miner Company
Hora Games will create a gaming hub where developers can build games using the HORA Token ecosystem. Hora Games plans to release more titles and by allowing other developers to access their cryptocurrency, we are about to see a number of titles using HORA.
The company want's players to spend their time in a fun way to play quality games that actually rewards them. Currently, a marketplace is under development which will allow players to buy and sell tokenized items.
In the future, Hora Games will create a hub where players from other games and application will be able to buy and sell their items while partnering with key players in their niches.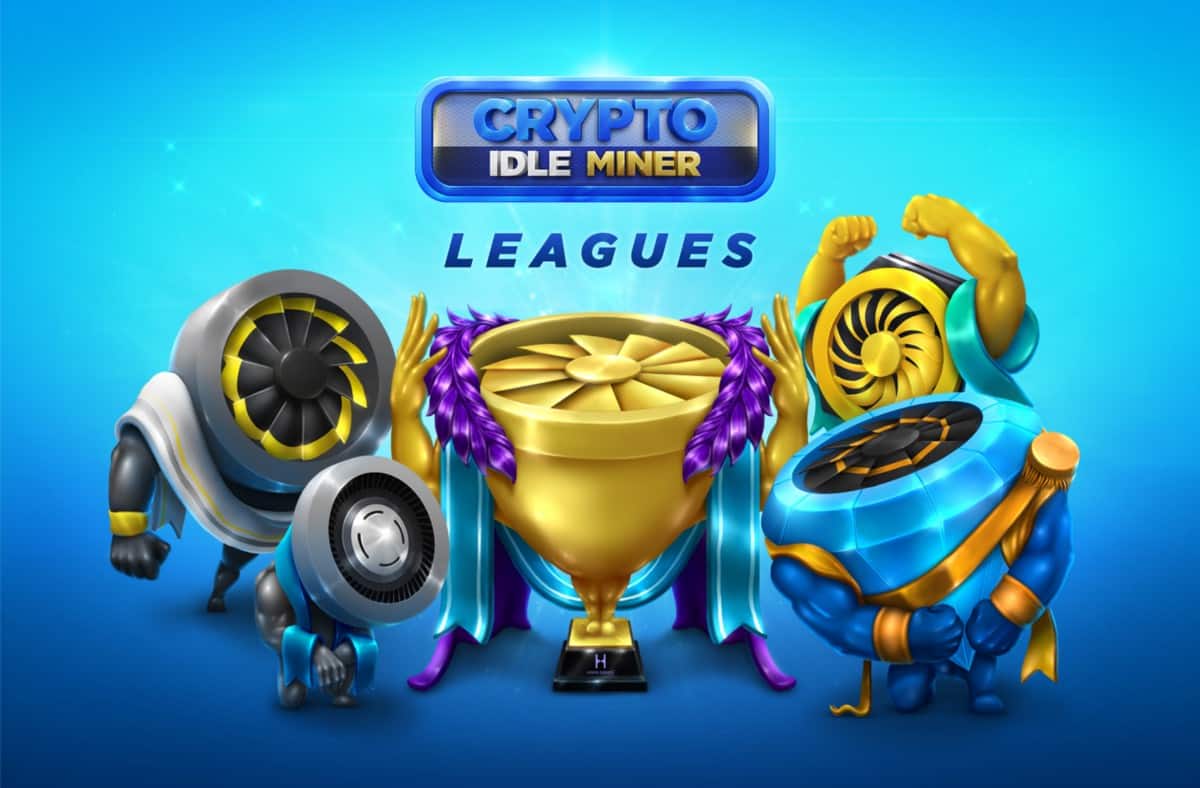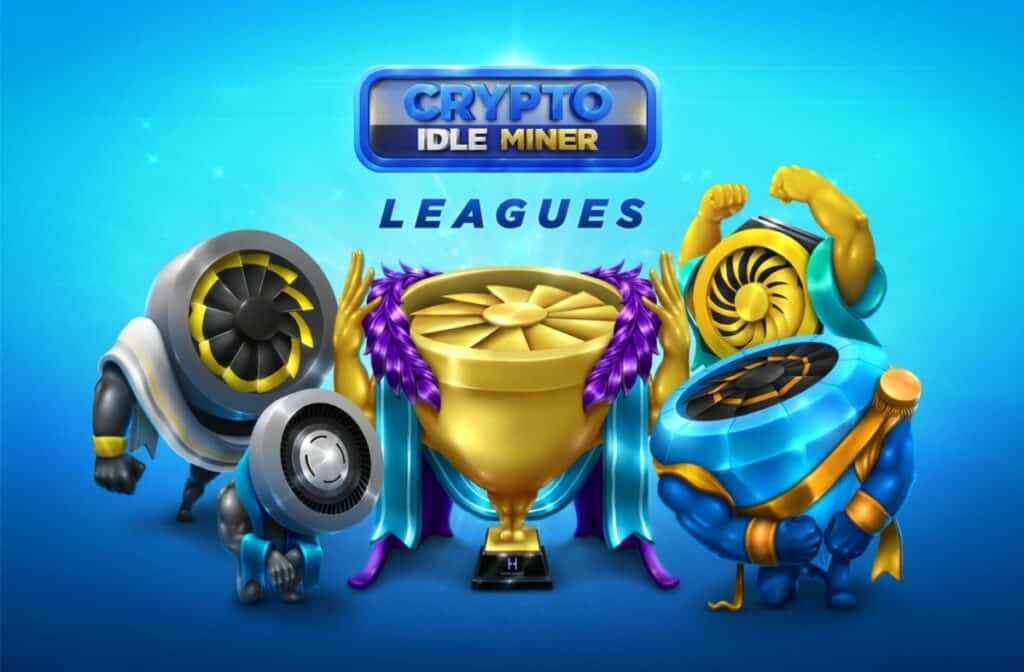 The Crypto Idle Miner Review
Players can definitely keep the game free to play as the game is generous with the loot in the free chest as well as the free cash. With an even number of Hora being distributed for this season, there isn't an urgent need for players to want to climb higher up the leaderboards as soon as possible. Many players have easily unlocked all the buildings and cryptocurrencies in a day or two. The game currently lacks a lot of content but will have many juicy updates in store for us in the near future. Players should learn their way around the game for now to prepare for future updates when there are more chances to grab those Hora tokens. Everyone should just get their account to level 3 to get their fair share of Hora Tokens when the league ends!
Overall, the game is fairly dry at the moment but will soon change when they implement content to compete for those Hora Tokens!
I hope you liked the Crypto Idle Miner Review, stay tuned for more articles!
Here is a link if you want to find out more about Hora distribution.
Read More:
Connect with Crypto Idle Miner:Discord, Reddit, Telegram, Facebook, Instagram
Connect with eGamers.io: Twitter, Telegram, Instagram, Facebook, Discord, Youtube, Facebook Group, Steemit