The joy of releasing Spider Tanks a few days ago didn't last long for Gala Games as news, and especially false news, travel fast around the web, with many stating that GALA has been hacked for over $1 Billion worth of Tokens and while an incident did happen, this is not true
Everything started when Blockchain security firm PeckShield INc noticed almost 1$ Billion pGALA being minted and alerted Gala Games with pNetwork, a platform that creates Bridges for DeFi and gaming tokens taking responsibility for it afterward.
Gala Games tweeted to quell the chaos by saying everything is fine and that's pNetwork who is draining the pool.
It seems that pNetwork found a faulty configuration to the pGALA bridge (BSC GALA — Not affiliated with GALA Developers), which resulted in minting almost 1$ billion gala at once and had to drain the pool on Panckakeswap in order to redeploy pGALA afterward.
Huobi exchange, which supports pGALA saw a large number of tokens exchanged, causing GALA to fall by 90% temporarily in some exchanges, with Huobi delisting pGala shortly after.
GALA on Ethereum and the underlying bridge were not affected.
Apparently, pNetwork is behind the $1 billion worth of pGALA drain and explained in a twitter thread what happened.
"A misconfiguration of the pNetwork bridge necessitated the redeployment of pGALA. We're working directly w/the Gala team and w/ exchanges to provide the necessary pGALA balances to restore functionality of pGALA deposits & withdrawals."
As of now, trading pGALA is not advisable, the BSC pGALA bridge to Ethereum is closed, and some exchanges have halted operations for pGALA.
Gala Token Price Drop
As expected, the scare around a potential hack or rug pull resulted in double-digit losses. At press time, GALA token was trading at $0.03484 while earlier it fall to $0.028 from $0.04055 where it was before the incident took place.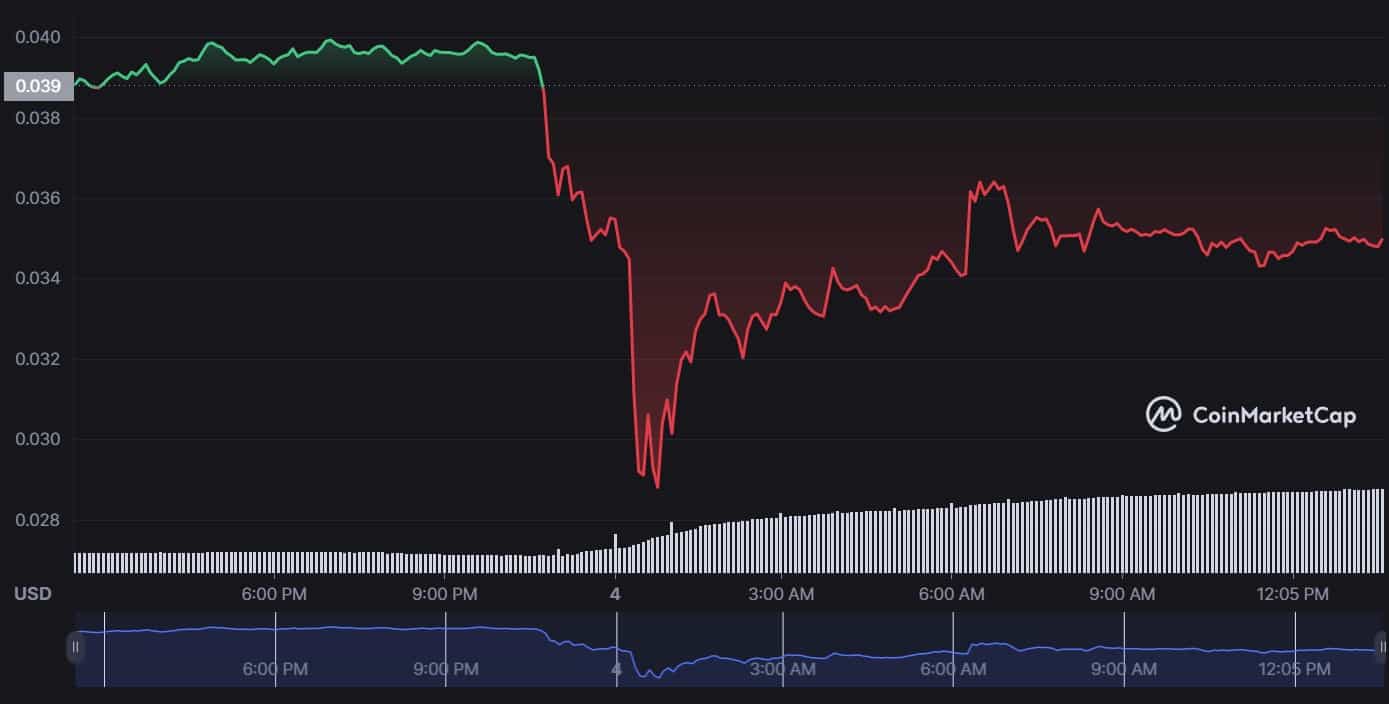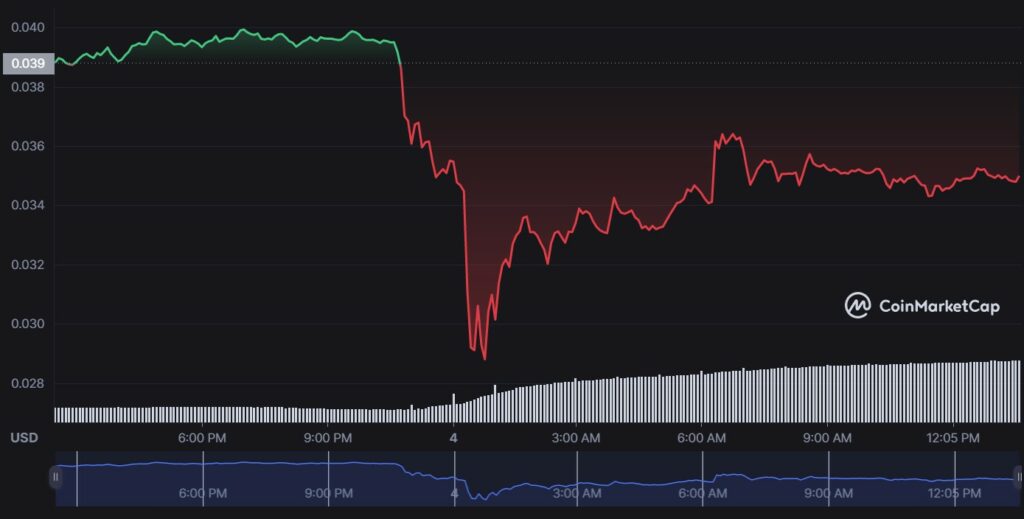 What is Gala Games?
Gala Games is a leading blockchain gaming platform, known for its triple-A games and nodes for each game which offer passive income in the form of game's native tokens.
Gala Games is founded by the co-founder of Zynga Games, Eric Schiermeyer and its one the best platforms with quality games. Gala has also created Gala Films and Gala Music with popular artists such as Snoop Dog supporting the ecosystem.