Probably the biggest day for the Enjin ecosystem as Efinity Parachain went live today on Polkadot. This historical moment brought excitement to the Enjin Community after intensive years of research and development.
With the launch of Efinity, dapps and games on Enjin are now in place to build their own smart-contracts and offer the much needed functionality.
As of today, there are over 100 projects confirmed to develop on Efinity blockchain with some notable games including Age of Rust, Space Misfits, Lost Relics and many others.
Being dubbed as the highway for NFTs, Efinity seeks to bridge all blockchains and become the the go-to solution for NFTs.
The first version of Efinity allow users to mint up to 2,200 tokens per transaction with the network fees being set to 0.016 EFI (half a cent.)
Efinity is designed to support a vision of a fair, secure, decentralized, and resilient web, built with the following core principles:
Security
True Interoperability
Effortless Transactions & Low Fees
Energy Efficiency (Turning NFTs Carbon-Neutral)
Easy Blockchain Innovation
User-Driven Governance
Some of the features Efinity will bring:
NFT Transfers
Token Creation
Purchases
Smart contracts integration.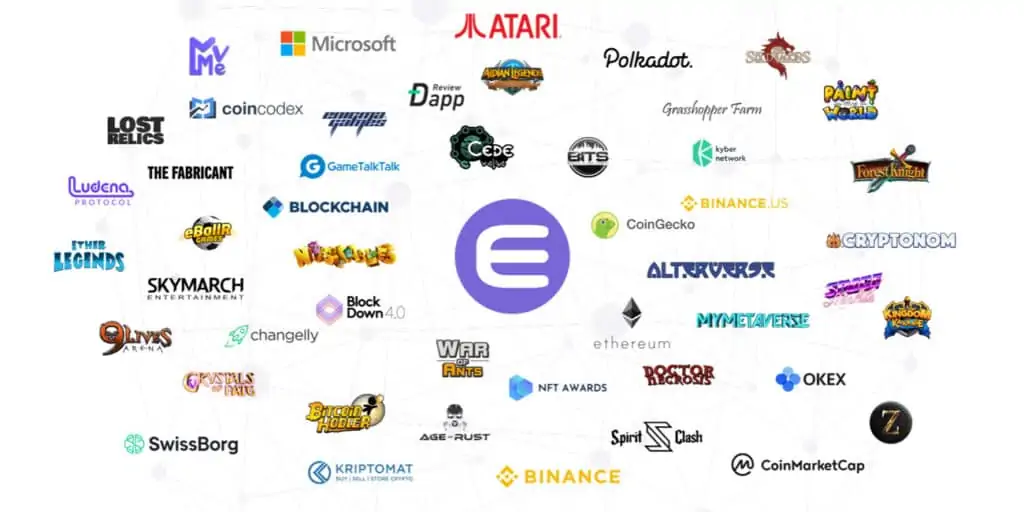 Efinity plans to issue carbo-neutral Non-Fungible tokens by 2030 while it already consumes significant lower electricity in comparison to Ethereum, Bitcoin and other proof-of-work blockchains.
The PoS (Proof-of-Stake) protocol ensures that Efinity's carbon footprint won't increase as the network becomes more populated.
The power consumption is expected to be 4,060,000,000,000 watts per year while Jumpnet, the bridge between Ethereum and Efinity consumes a lot less, approximately 30,000,000 watts per year.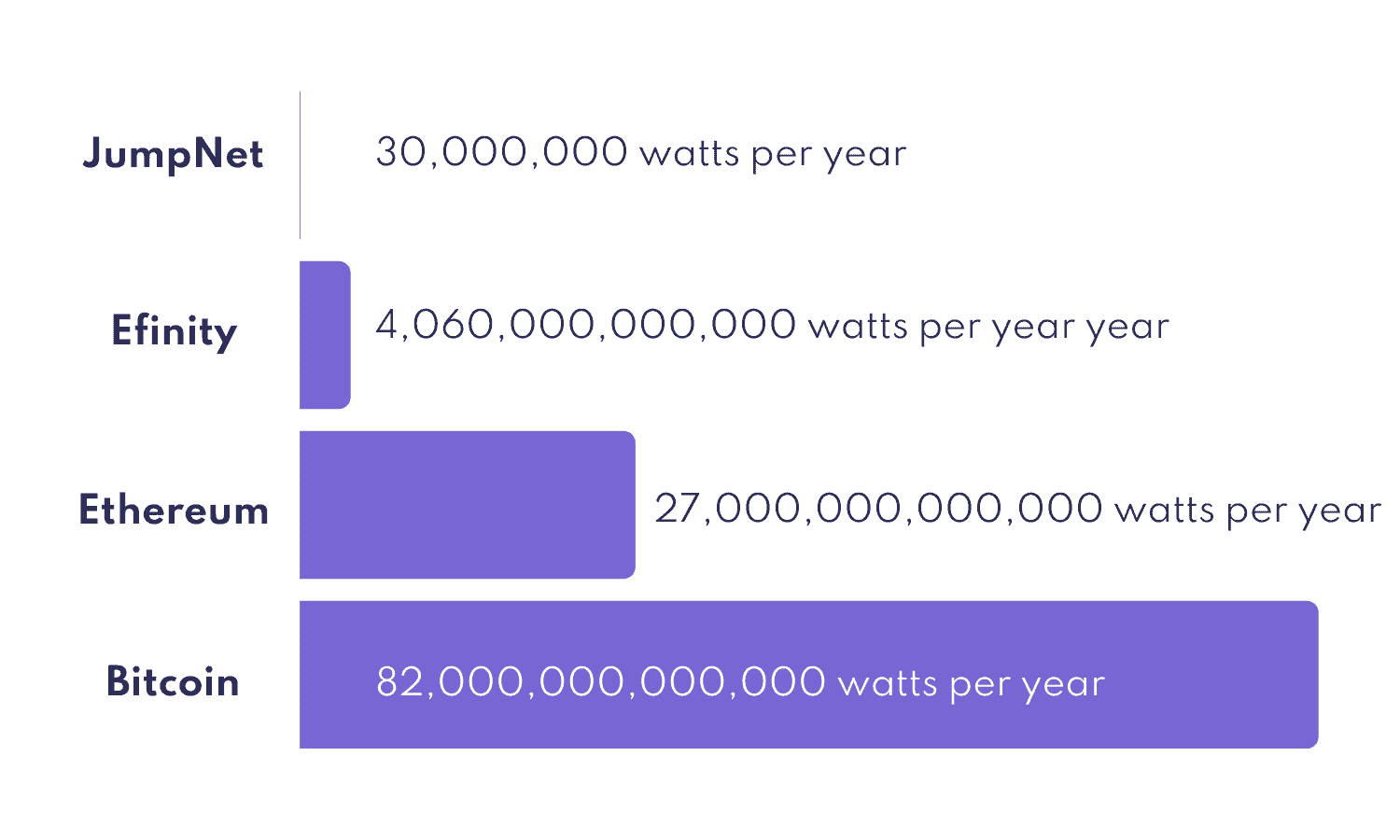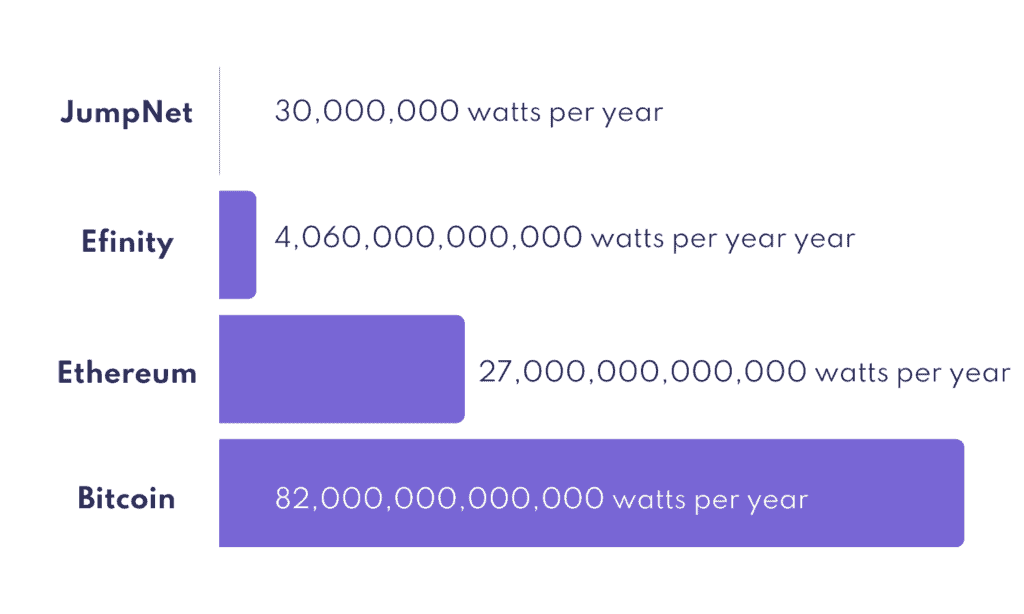 Every project and user will be able to migrate NFTs to Efinity blockchain and enjoy a series of benefits while being exposed to the Enjin ecosystem's massive community.
There is also a a $100 Million fund available to support development on Efinity.
About Enjin
Enjin is the leading ecosystem for non-fungible tokens (NFTs), offering a comprehensive suite of products for creating, trading, distributing and integrating NFTs into virtual worlds. Efinity parachain on Polkadot aims to connect all blockchains and become the go-to place for storing NFTs with instant and extremely cheap transactions.
Stay always up to date:
📰 Don't Miss a thing: Join the News-Telegram Channel or The Discussion Group.
🐥In Your Feed: Follow us on Twitter, Facebook & Instagram.
📺 Let's Watch: Youtube Subscribe & Chill.
🎙️Useful Channels: NFT Giveaway Channel & Early Adopter Opportunities Channel.
🕹️Gaming Guild & Scholarships: Join our Discord.
📫Saturday Mail Recap: Subscribe for the Blockchain Gaming Digest.
Disclaimer:
We use affiliate links when possible. At no cost to you, we may earn some crypto or nfts.
While we strive for the accuracy of the content, we provide it "as-is." We take no responsibility for any actions or results. We write about games, treat them as games. We don't give investment advices. Always do your own, extensive research.