Great news again from the Enjin camp which announced a new wallet update along with multiple major giveaways for the Enjin Network users.
Enjin was founded back in 2009, since then, they support over 250,000 gaming communities and 20 million users. With the new Enjin wallet update, The gaming frontier aims to distribute hundreds of thousands ERC-1155 blockchain assets to the dedicated and loyal gamers of their network.
The new Enjin Wallet Update
Retailers, games, and service providers are now able to send ERC-1155 assets containing hidden messages. In other words, the new feature can be used to share discount codes, gift certificates or even product keys.
We all know that nothing can be hidden in the blockchain, but this time, Enjin has managed to keep the attached coded visible only to the token owner. Anyone can see whether the code is revealed or not, but it can be viewed only by the token owner.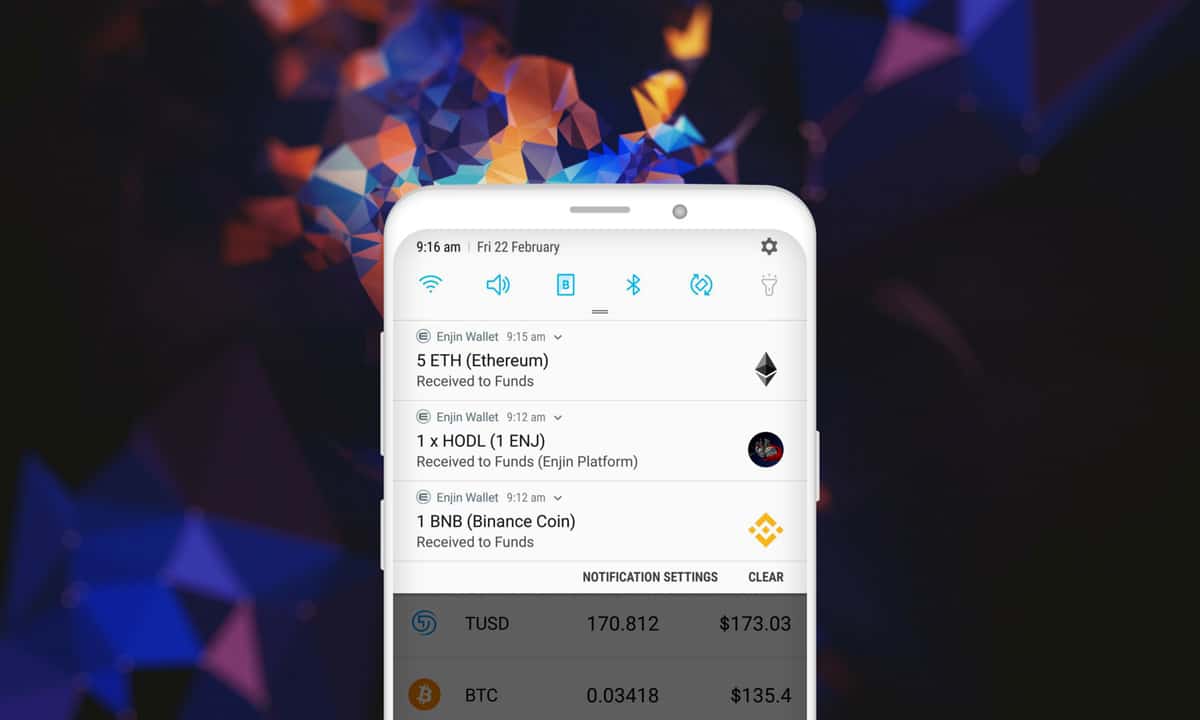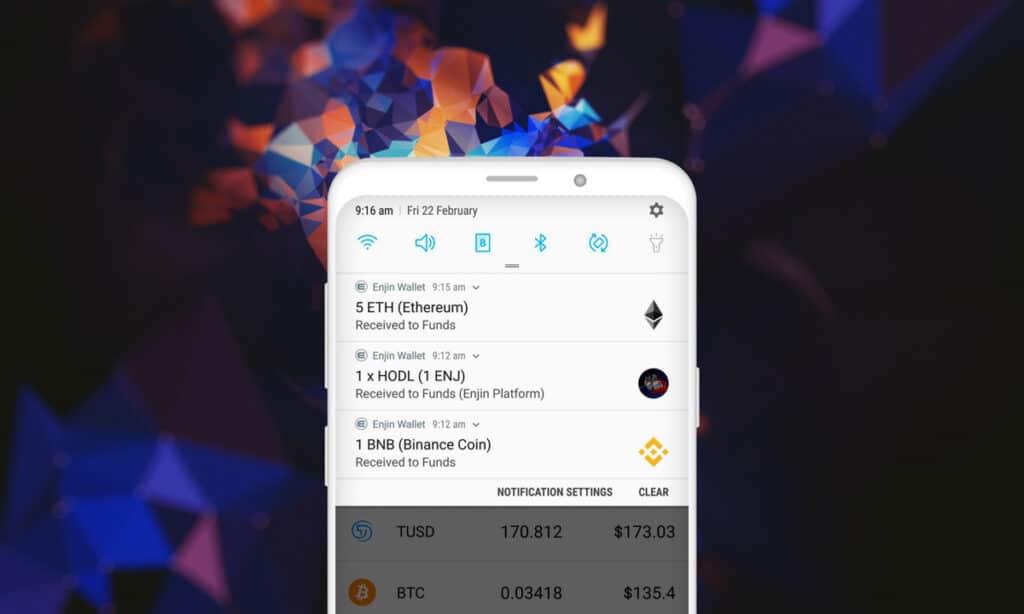 Moreover, the latest Enjin Wallet update includes real-time push notifications for all incoming ERC-20 and ERC-1155 tokens. Now users can monitor every Ethereum address and receive notifications when a token arrives.
Let's take a look on what the latest Enjin Wallet update delivers.
?‍? Beam Reveal Codes: Scan a QR to receive tokens with hidden messages
? Receive device notifications for incoming tokens and assets
? Set device notifications for read-only wallets
✅ Enjin Wallet Swap: Changelly Fixed Rate exchange option added
? Enjin Wallet Swap: View coin balances in selection dropdown
? Enjin Wallet Swap: Select "max" to fill in max value
This new technology can be used by any business to boost customer acquisition and engage their existing audiiience in a unique and delightfull way. QR codes can be placedd almost everywhere, including flyers, social media, videos or even billboards.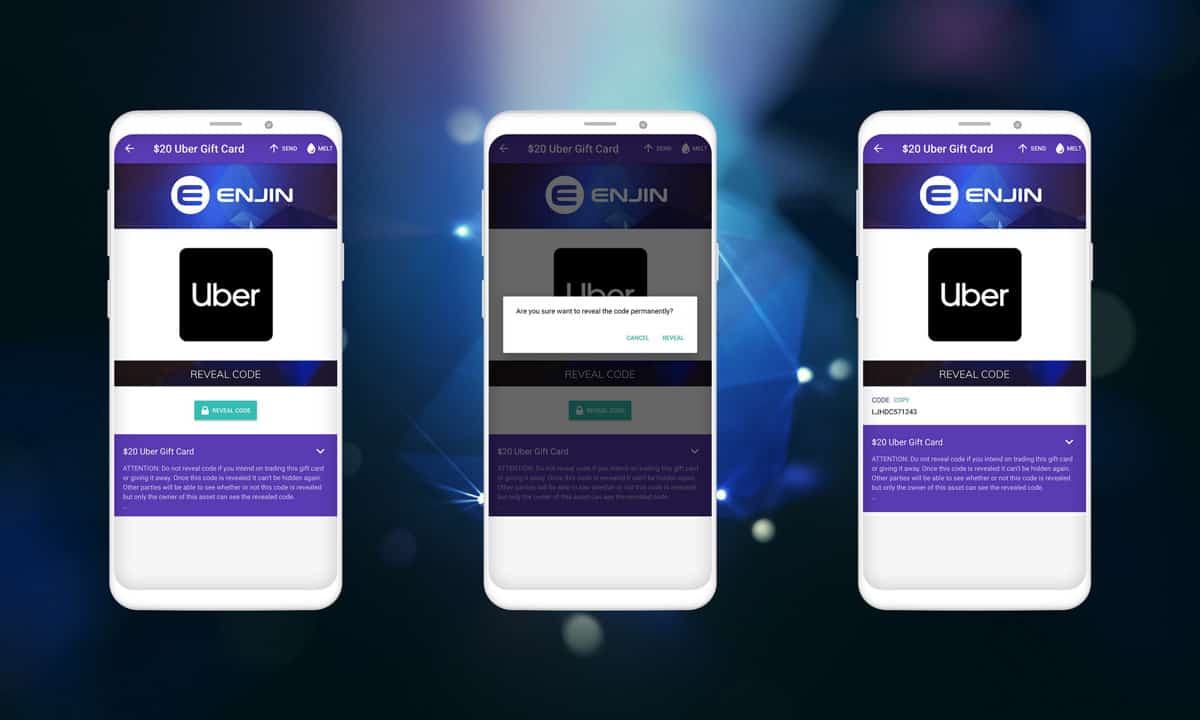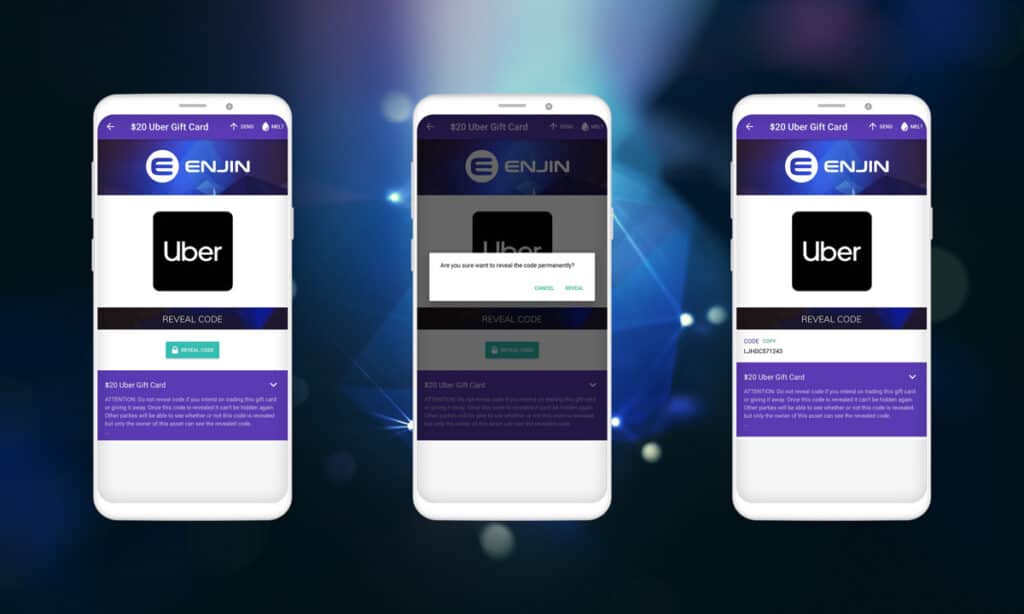 A working example has been revealed today by Enjin Coin. A QR code shared via the Beam feature contains a number of discount coupons and gift certificates for well-known brands such as Google Play, iTunes, Playstation, Xbox, Multiverse games as well as discount codes for the official apparel of our upcoming event Global Guerillas.
Scan this QR Code for your chance to win one of the above mentioned discount codes.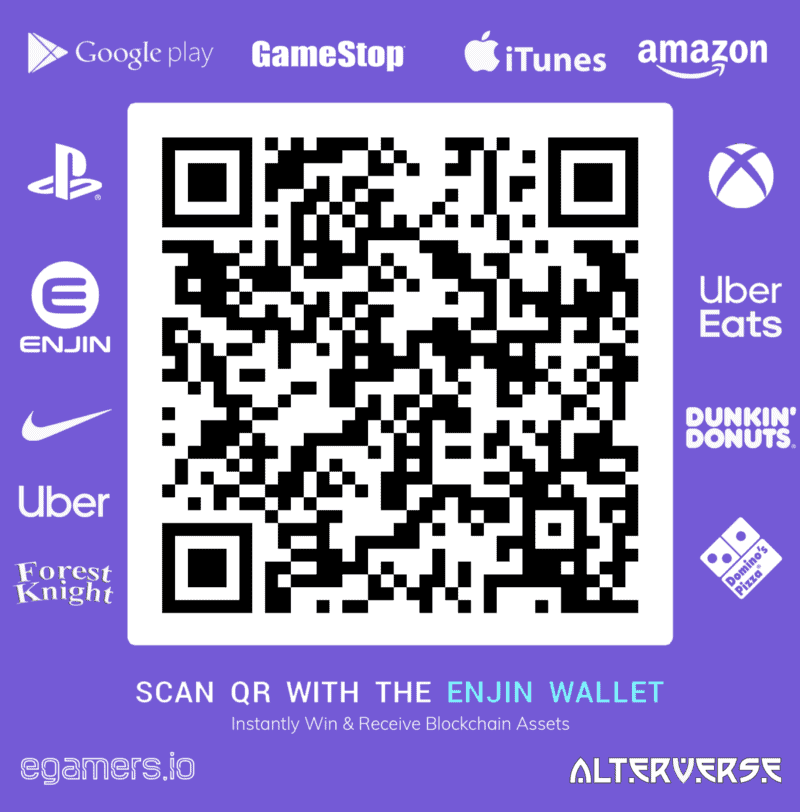 The above QR code contains a variety of ERC-1155 blockchain assets used in various retail and service providers including game items from the Gaming Multiverse where 35 interconnected games and apps bond together to create something that the world has never seen before. Additionally, the QR contains codes for free hosting on Enjin.com and discounts for the Mintshop, the one-stop minting service for fungible and non-fungible tokens.
More than 23,000 users hold Enjin Coin as of today which is designed to be a utility token that is placed into all ERC-1155 assets. With 45 games and applications using the unreleased version of the Enjin Blockchain SDK, we have seen over 41 million ERC-1155 assets backed by more than 9.800.000 ENJ.
Enjin Blockchain SDK & Unity Store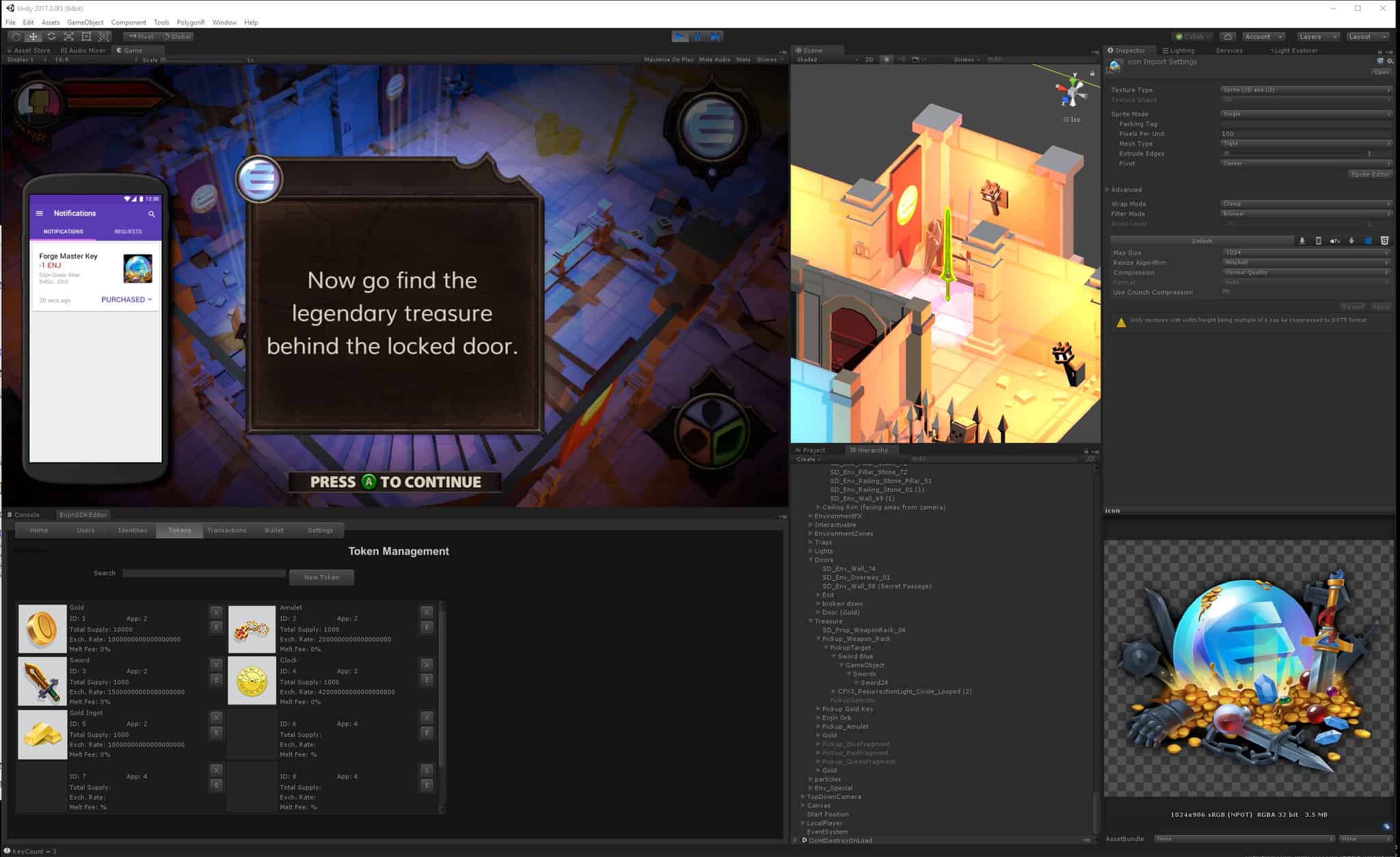 Unity Engine is the world largest game development platform—which is also an Enjin partner. The SDK is going to be available to 4.5 Million developers who have created games with over 3 billion downloads! The developers will be able to easily mint ERC-1155 tokens (items) and integrate them into games for Xbox, PlayStation, Android, iPhone, Windows, Mac, and more than 20 other well-known platforms.
Enjin Coin in The GDC Event
With a record of attendance last year (28,000 attendees), GDC is the world's largest professional game industry event. Enjin will showcase its blockchain development platform along with 6 Multiverse game developers.
Everyone who is interested can stop by booth S563 located next to Intel, Sony and Microsoft from March 20-22 and discover the incredible world of next-generation gaming tokenization tools and experience the Multiverse in action.
About Enjin Coin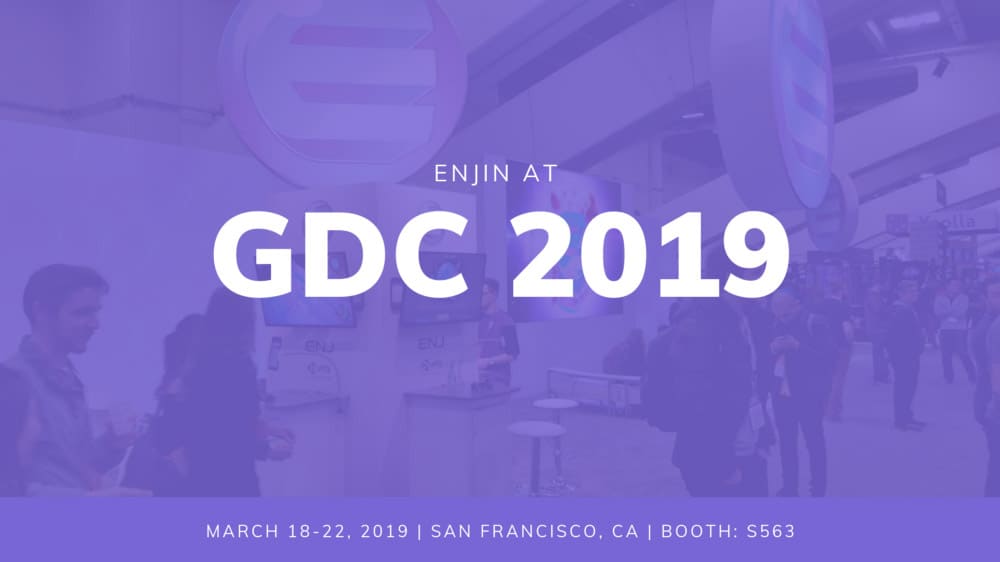 Enjin is involved with the gaming industry since 2009. With the Enjin Network, a gaming platform for players they have managed to attract more than 20 million users over a decade. In 2017, following a successful ICO that raised $23 Million, Enjin released the Enjin Coin (ENJ) and established itself as the leading force of the blockchain gaming.
With the release of numerous tools such as the popular Beam which is an airdrop feature within the Enjin Wallet, developers and individuals can easily airdrop items to their followers. (and not only) The Enjin ecosystem thrives by being competitive, unique and innovative, allowing players and game studios to innovate in previously impossible ways.
Connect with Enjin Coin: Twitter, Telegram, Medium, Website
Connect with Egamers: Twitter, Telegram, Instagram, Facebook, Discord, Steemit