Then Enjin wallet will soon be the first completed gaming cryptocurrency wallet with ERC-1155 and ERC-721 Tokens support.
The update which will be released to the public soon will allow users to view the in-game assets stored in their wallet while enjoying the benefits of cross-gaming items through the Enjin's Multiverse project.
At first, the War of Crypta, Gods Unchained, and CryptoKitties will be supported with tons of others to follow. While the ERC-721 Tokens will need to be added manually due to their design, the ERC-1155 Tokens will be seamlessly integrated within the wallet without users' effort.
Security, above all
In terms of assets protection, Enjin Wallet is one of the safest cryptocurrency wallets available until today. With fingerprint login, anti-keylogger features, and NSA-Grade AES 256- encryption, Enjin Wallet probably beats your i-bank application in both usability and security terms.
Users also benefit from extended security measures such as Arm Compiler, Ram, and Hardware Encryption, included in the ENJ Wallet, which is rated 4.7 out of 5 (that's 94%) in the Google Play Store with over 81,000 downloads.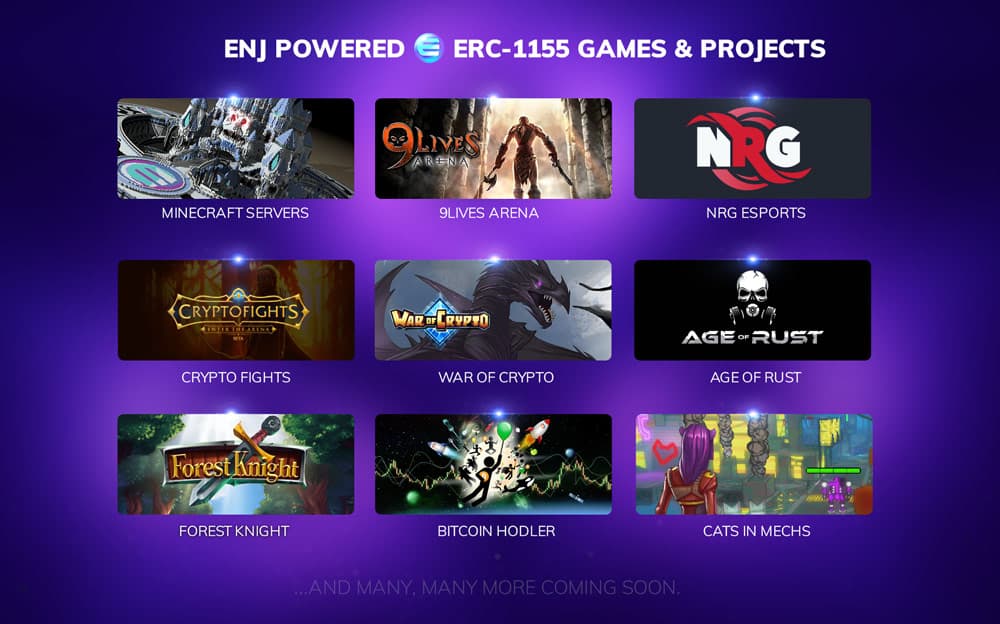 ERC-1155 raises the standards
A Gaming (and not only) Token standard based on Ethereum network designed for flexibility and fee elimination (initiate bundled transactions of up to 200 tokens at a time) the ERC-1155 was welcomed with a sizable buzz from the blockchain games developers as the best way to mint fungible, semi-fungible and non-fungible tokens for their upcoming games. Worth to mention that the particular standard is much more efficient than ERC-20 and ERC-721.
Take a 30 seconds break and watch this video.
In June, Enjin successfully launched their smart contracts on Ethereum enabling developers to take advantage of the full robust suite of tools that ENJ offers free of charge.
EnjinX and Unity on the horizon
ERC-1155 Tokens will also have native support from the EnjiX, the blockchain explorer by Enjin Coin, which is going live soon. EnjinX will enable users to verify the intrinsic value of items by accessing data relating to their scarcity, identity, history, Providence, and authenticity.