Megaworld Studios Announces Cats in Mechs to Join Enjin Coin-Powered Multiverse
Within a matter of hours of the Gaming Multiverse announcement, a new blockchain shoot 'em up game has joined the list of Enjin Coin early adopters. Cats in Mechs is officially the seventh Enjin Coin adopter and game that will fully support the recent Multiverse collaboration happening with the support of Enjin.
Cats in Mechs is a shoot 'em up RPG in which you can build cat robots, battle with others for the glory of the swords, level-up your deadly blockchain cats, and craft like a dwarf, along with many other interesting features. The game will be first available for Android and iOS mobile devices and tablets, with a PC version to follow once the mobile versions are stable.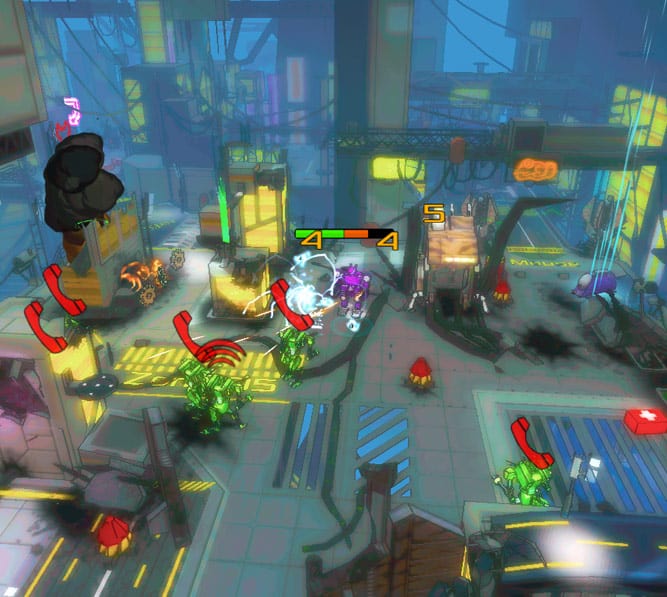 Megaworld Studios has expressed their intention to fully support the Gaming Multiverse by developing a Multiverse Marketplace where players will be able to trade ERC-1155 tokens that will be usable in all ENJ-powered Multiverse games.
So, if you decide to sell your cat in the Multiverse Marketplace, a player from another game might want to buy it because it represents something of similar value in another Multiverse game. For example, your 9 Lives Arena Epic Belt could be an Epic Machine Gun in Cats in Mechs.
"Our aim is to make it incredibly easy for developers to create their games and integrate into Enjin's Multiverse. Our Multiverse Marketplace will enhance player experience by putting thousands of great choices at their fingertips."

Megaworld Studios CEO Kyle Garner
By taking advantage of the Multiverse Marketplace, developers can link their items (depending on their value and player preferences) with other games, track in-game analytics, and provide more tailored experiences to please even the most hardcore gamers. The Marketplace's two-way-cross-promotional system will allow promotion of items and games from all Multiverse participants while providing revenue opportunities to the developers.
As of today, seven games have announced their commitment to joining the ENJ-powered Multiverse: 9Lives Arena, Age of Rust, War of Crypto, CryptoFights, Forest Knight, Bitcoin HODLer—and now Cats in Mechs.
Each asset sold in the Multiverse Marketplace will maintain a unique identity with proven history and provenance, making them attractive to blockchain asset collectors and professional players.
The Blockchain SDK by Enjin will be integrated with the Multiverse Marketplace, which will also act as a toolkit for the Unity game engine. With placement on the front page of the Unity Asset Store, Enjin's Blockchain SDK will reach more than 4.5 million developers entertaining more than 770 million players worldwide.
Visit the Cat in Mechs website and Join the Telegram discussion.
Connect with Enjin Coin: Twitter, Telegram, Medium, Website
Connect with Egamers: Twitter, Telegram, Instagram, Facebook, Discord, Medium, Steemit