ERC-1155
is spreading like a plague and it's a no-brainer if you consider the advantages. First
War of Crypto
, then
9Lives Arena
and now
CryptoFights.
  Next, please? Cryptofights is the first 'completed' game that decides to join the ERC-1155 Token Standard and offer next-generation features to its players. Thoughts in Motion, the company behind
CryptoFights
, a Blockchain Role Playing Game announced today with a Press Release that they are going to adopt Enjin Coin's platform to create in-game items using the next-generation ERC-1155 Token standard.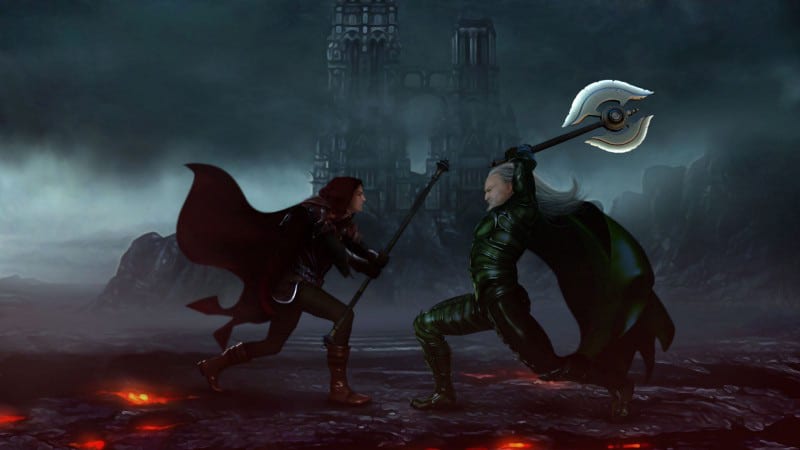 CryptoFights offers a Delegated Proof of Stake while the game is running upon a sidechain providing high-performance gameplay and trustless rounds. As a truly decentralized game, there is no need for central servers. CryptoFights runs proudly and autonomous on the blockchain.
The game is similar to Street Fighter in a turn-based mode with interchangeable weapons and armor providing a real-time strategic advantage to players who outmatch their opponents. While the game mechanisms look incredible, CryptoFights prevents cheating and offers transparency to the players using the blockchain advantages.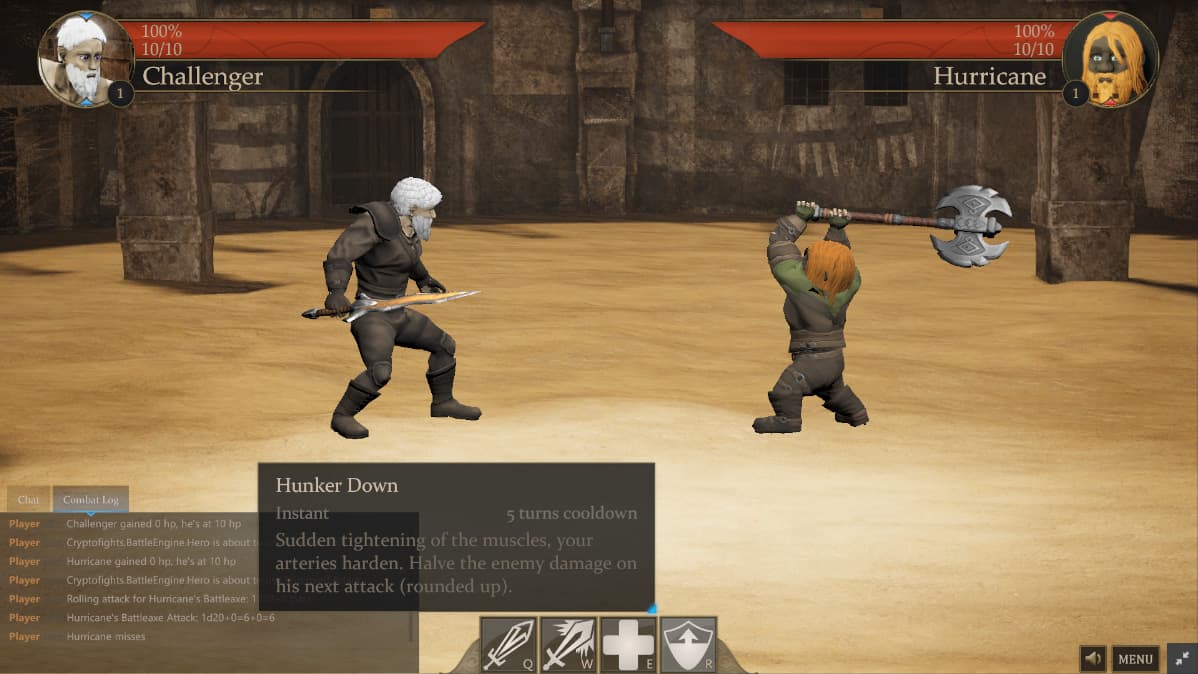 CryptoFights will utilize the ERC-1155 Crypto Items Standard to mint in-game assets on the Ethereum blockchain. This groundbreaking new token standard has recently made headlines given its potential to replace ERC-20 and ERC-721. Created by cryptocurrency project Enjin Coin (ENJ), ERC-1155 offers the flexibility to create fungible, non-fungible, and semi-fungible tokens. It also enables developers to place the majority of their code into one core contract and use identifiers to prompt an infinite number of tokens to draw from that single set of source code. This monolithic approach to code distribution will not only serve to drastically cut down the vast sums of redundant code copy-pasted into every token; it will also reduce gas costs by up to 90% when deploying the hundreds of tokens used by most games.
CryptoFights Website, 
Enjin Website 
Follow CryptoFights:
Discord
,
Twitter
,
Youtube
,
Facebook
Follow egamers.io:
Twitter
, 
Telegram
, 
Instagram
, 
Facebook
, 
Discord
Read the Full Press Release
Blockchain Game Featuring In-Game Sidechain and Delegated Proof of Stake Adopts ERC-1155 Game studio Thoughts in Motion, Corp. has announced its end-to-end blockchain role-playing fighting game CryptoFights will adopt Enjin Coin's platform to create in-game items using the next-generation ERC-1155 token standard. CryptoFights has broken new blockchain gaming barriers with the use of Delegated Proof of Stake, a democratic consensus system that yields high performance gameplay and enables trustless, secure state changes for rounds. CryptoFights' game client communicates with a decentralized sidechain backend and doesn't depend on centralized servers for operation. CryptoFights, an innovative 1vs1 role-playing fighting game by Thoughts in Motion, utilizes blockchain technology to manage in-game assets and gameplay. Featuring serverless gameplay, CryptoFights uses a sidechain to enable high performance gaming while securing game assets on the Ethereum mainchain. It can be described as a turn-based Street Fighter, with interchangeable weapons and armor providing a real-time strategic advantage to players who outmatch their opponents. The trustless gaming architecture of CryptoFights utilizes blockchain validation to prevent cheating and provide transparency. End-to-end integration of blockchain technology into its game mechanics and economics makes CryptoFights one of the most ambitious blockchain gaming projects in development. CryptoFights will utilize the ERC-1155 Crypto Items Standard to mint in-game assets on the Ethereum blockchain. This groundbreaking new token standard has recently made headlines given its potential to replace ERC-20 and ERC-721. Created by cryptocurrency project Enjin Coin (ENJ), ERC-1155 offers the flexibility to create fungible, non-fungible, and semi-fungible tokens. It also enables developers to place the majority of their code into one core contract and use identifiers to prompt an infinite number of tokens to draw from that single set of source code. This monolithic approach to code distribution will not only serve to drastically cut down the vast sums of redundant code copy-pasted into every token; it will also reduce gas costs by up to 90% when deploying the hundreds of tokens used by most games. CryptoFights will also use Enjin Coin to back the value of their items, meaning in-game items, represented by ERC-1155 tokens, will contain an amount of ENJ that users can later retrieve by "melting" their items. Users can also buy, sell, and trade their ERC-1155 tokens through third-party platforms, while CryptoFights is able to monetize these external peer-to-peer marketplaces with transaction fees automatically obtained and allocated using Enjin Coin's smart contracts. Using ERC-1155, CryptoFights can also save on gas fees by bundling transactions. For example, on June 24, Enjin Coin's developers became the first team to conduct an on-chain transaction with more than one class of token. In a single transaction containing 102 different token types, Enjin Coin developers sent 10,000 ENJ-branded ERC-1155 tokens (to simulate cryptocurrency), 500 "Gold Coins" (to simulate in-game currency), and 100 one-of-a-kind items (to simulate unique in-game items). The total gas cost for this complex transaction was just $2.42. Join the CryptoFights community: https://discordapp.com/invite/EJrMsHW Contact: Adam Kling Founder
[email protected]
https://cryptofights.io