Galvan is a blockchain-based digital health and well-being platform that aims to tokenize healthcare and reward you with $IZE Tokens to stay healthy. Galvan is building an ecosystem that runs through user-operated nodes.
To run a Galvan Node, you can do so by registering at Connect United.
Galvan is listed in our Top 10 Move2Earn Apps.
The three main elements of Galvan's new ecosystem are:
Galvan Wellness App.
Galvan Telehealth.
Nodes system.
Fun Fact: When you combine GALVAN and IZE, you have GALVANIZE, which means to move or take action.
When you move or take action, the Galvan blockchain tracks your activity and awards you with $IZE, making it a move-to-earn mechanism that is going to be the next big thing in crypto.
In this Galvan Review, we will explore and answer the following:
What is the Galvan Blockchain?
How Will Galvan Reward the Users?
Galvan Nodes
IZE Tokenomics
Galvan Roadmap
What is a Galvan RX Card?
Benefits of Using Galvan Over Health Insurance?
Core Team of Galvan
How Is Connect United Affiliated With Galvan?
Buying And Setting Up a Galvan Node
---
What is The Purpose of Galvan?
Galvan aims to decentralize the healthcare system all around the globe by merging healthcare and blockchain technology. Powered by smart contracts, the Galvan community can now authenticate their health choices and get rewarded for them.
The ecosystem aims to provide cost-effective health solutions on a global scale by bringing together the healthcare system and blockchain technology. Galvan is launched by the partnerships between blockchain executives and some of the big names in healthcare. 
---
How Will the Galvan System Work?
The Galvan system will work based on a Proof-of-Action algorithm. Galvan users will be rewarded with $IZE as they complete healthy activities such as a 5-minute walk, refilling a prescription, or even getting a good night's sleep.
Additional passive rewards occur from running software nodes.
---
What Kind of Data Galvan Tracks and How?
Galvan will track your health data, such as how many hours you've slept, the kilometers you've walked, etc.
Smartwatch – The Galvan app will then connect your smartwatch to track your health activities. It'll track how many miles you've walked, your heart rate throughout the day, and much more.
Mainly, they will track your heart rate via smartwatches and reward you based on that.
To utilize the Galvan ecosystem to the fullest, installing the Galvan app on your smartphone is mandatory.
---
How is Galvan Going to Use The Data?
Galvan plans to use this data to help track how many people have started working out or engaging in physical activities. According to CDC, only 22.9% of Americans perform physical activities recommended to stay healthy.
Another thing they'll try is to see if they can motivate people to work out when there is an instant reward waiting for them. Such kind of data will be used by Galvan to analyze human behavior towards exercise and health and how we perceive long/short term benefits.
---
How Will Galvan Reward the Users?
The users will be rewarded based on their health activities and daily achievements. The rewards will be in the form of their native digital token. But, what token?
IZE Token
IZE token is the primary token of transactions in the Galvan ecosystem. The users will be awarded $IZE, which they can use to buy other health services offered by Galvan or exchange for FIAT and Crypto. They can also pay their whole subscription by only using IZE.
NFTs
On the Galvan website, it is mentioned that you will be rewarded with exclusive NFTs, but no other information has been made public as of yet.
---
What Activities Earn You Rewards?
This is where it gets exciting. With Galvan, it's all about you. You must complete your daily tasks – not for Galvan but for yourself.
Activities like walking, running, and maintaining a healthy sleep schedule will get your rewards in IZE. Simply put, you're getting paid to be healthy.
Galvan has two ways of rewarding you; Daily & Weekly.
If you perform a daily activity recommended by the Galvan app, the app will authenticate your physical activity via Proof-of-Action and will give you the daily reward.
Weekly reward, however, is a little different. You'll have to complete the daily reward every day for a week. You'll have to maintain the streak for a week, and your weekly reward will be there.
Health activities such as running and exercising do not have immediate benefits, but with Galvan, the benefits are immediate as you are rewarded with IZE on a daily basis. 
---
Galvan Nodes
What kind of Galvan Review would that be without talking about the Nodes, right?
To understand Galvan nodes, one needs to know how decentralization works. Galvan nodes are physical or virtual computers spread across the globe, empowering the Galvan ecosystem. Any computer can provide processing power to the Galvan blockchain as long it's connected to the internet.
The nodes are used to help authenticate the transactions in the blockchain, and in return, they earn rewards in IZE. You can run a node on your computer by owning a Galvan Node and receive exclusive NFTs in the future.
You can contribute to the Galvan ecosystem by running node software on your computer or a VPS. Your computer will turn into a node providing computing power to the decentralized Galvan ecosystem. In exchange for that, you get $IZE tokens.
---
How To Get A Galvan Node?
If you've decided that you wanna buy a Galvan Node, you can go to the Connect United Website, sign up if you haven't already, and buy a Node that'll support all of their services, including Galvan. (more about this later in this article)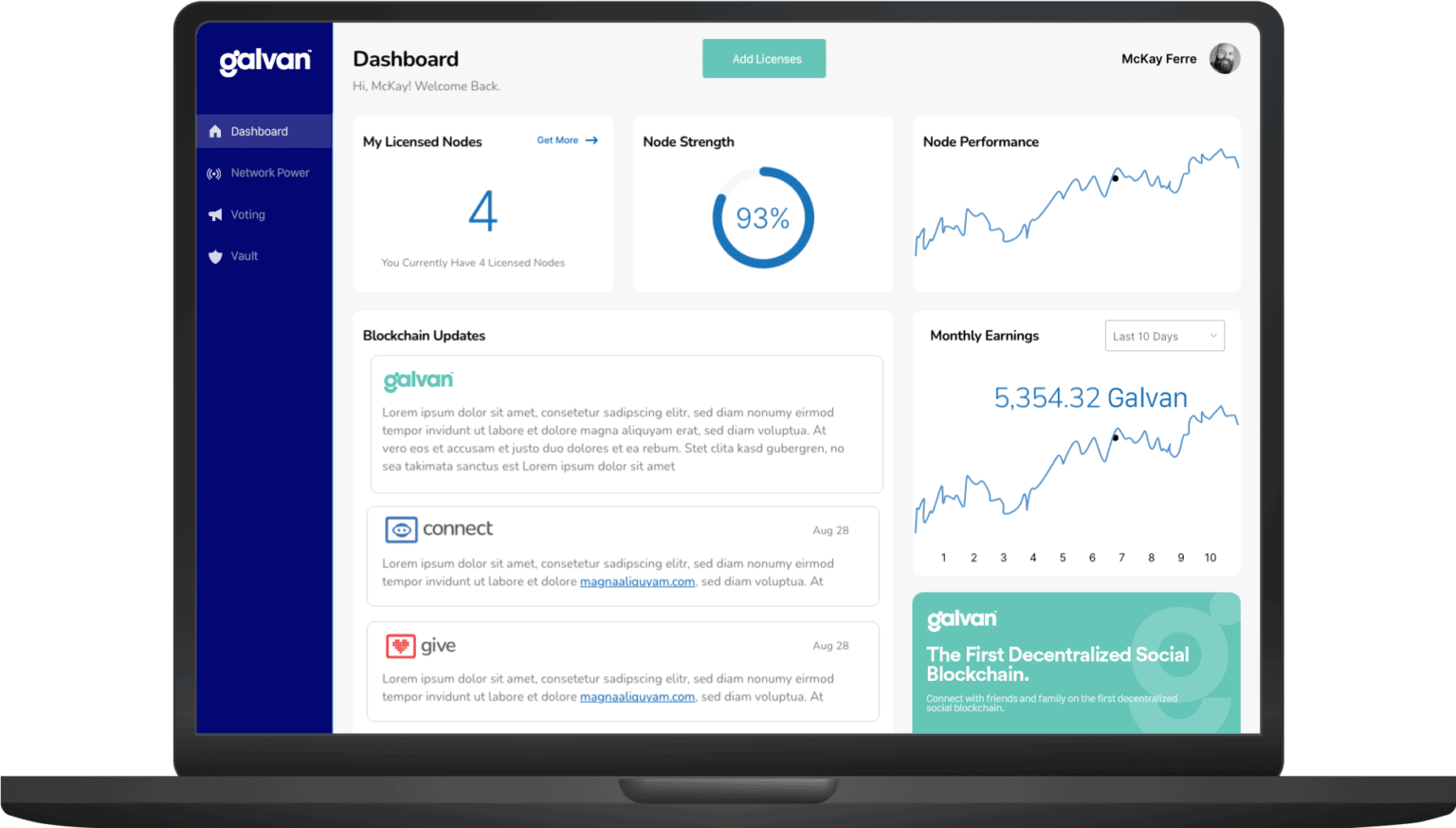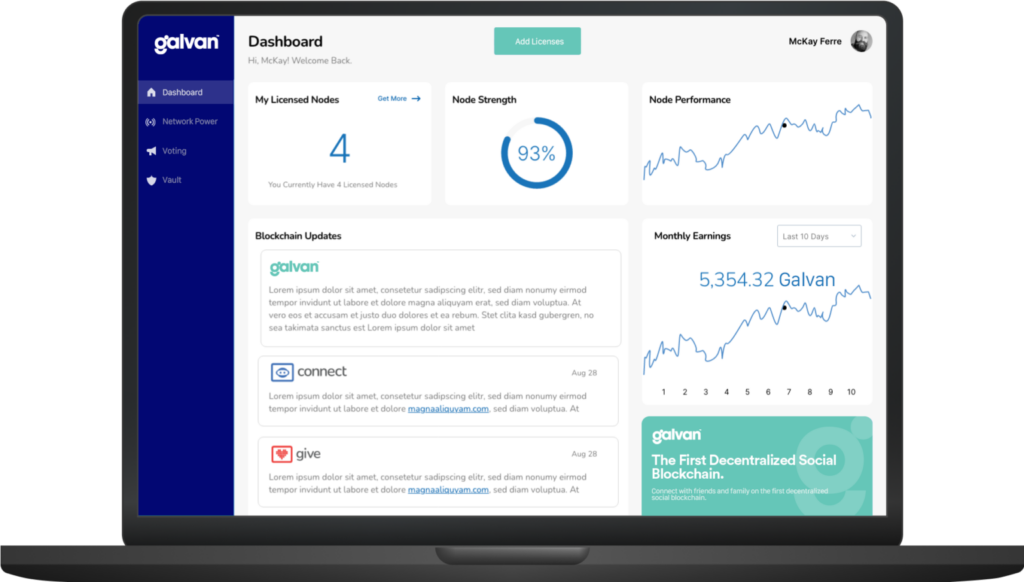 Another option is to buy dedicated Galvan nodes from the Galvan Nodes Webpage. 
---
Types of Nodes & Pricing
There are two types of Nodes. 
Lite Nodes at $25 each.
Smart Nodes at $4000 each.
---
Galvan Lite Node
The Galvan Lite Node is a type of node license that allows you to run a single Galvan node on your computer. Since they are cheap, the rewards are also not too many as compared to a Smart Node.
Another thing about Lite Nodes is that they become less valuable and rewarding as more Smart Nodes are sold.
Price – Each Lite Node costs $25, and you can run up to 100 of these on a single computer and/or VPS.
---
Galvan Smart Node
Buying a Smart Node license will make you eligible to receive the highest rewards in the future. From receiving a good number of IZE rewards and winning exclusive NFTs, a Smart Node will reward you with much more.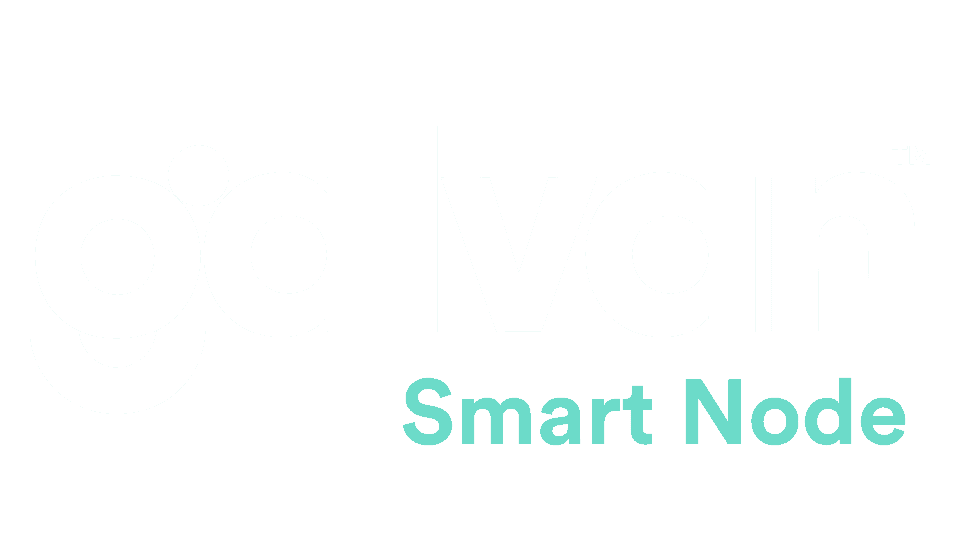 Smart Node owners will also be privileged to vote on new alterations and initiatives in the Galvan ecosystem.
Price – The Galvan Smart Node costs $4,000; You can run only 1 Smart Node on a single computer or VPS.
---
The Best Galvan Node to Buy?
The best node, in our opinion, is the Galvan Smart Node, as it comes with a lot of exclusive rewards that the other does not have. We don't recommend the Lite Node because its value will likely decrease as more Smart Nodes are bought.
Though it may be a little expensive, you should consider this one as the prices will go up as the demand increases, let alone the privileges you get as you own them. 
---
How To Run A Galvan Node?
To run a Galvan Node, you need to purchase a license from their website. After you get the license, you have two ways of running the Galvan Node.
One way is to download the software from their website and run the node on your computer.
The second way is to set up a VPS and run the Galvan Node in the cloud.
Note: More about how to set up a VPS and Run the Node on your computer later in this article. 
---
$IZE Tokenomics
According to Galvan Support, a total of 50,000,000,000 (Max Supply) IZE Tokens will be created. Just like Bitcoin, Each IZE Token will be divided into 50 Million equal portions so that you can buy a little piece as well.
IZE Tokens will be created on the Ethereum blockchain following the ERC-20 Standard.
---
Telehealth by Galvan
Galvan also facilitates users with its remote medical services called Telehealth. Doctors are available to help you round the clock. If there's a medical emergency, you can call a doctor anytime – day or night – and seek medical assistance.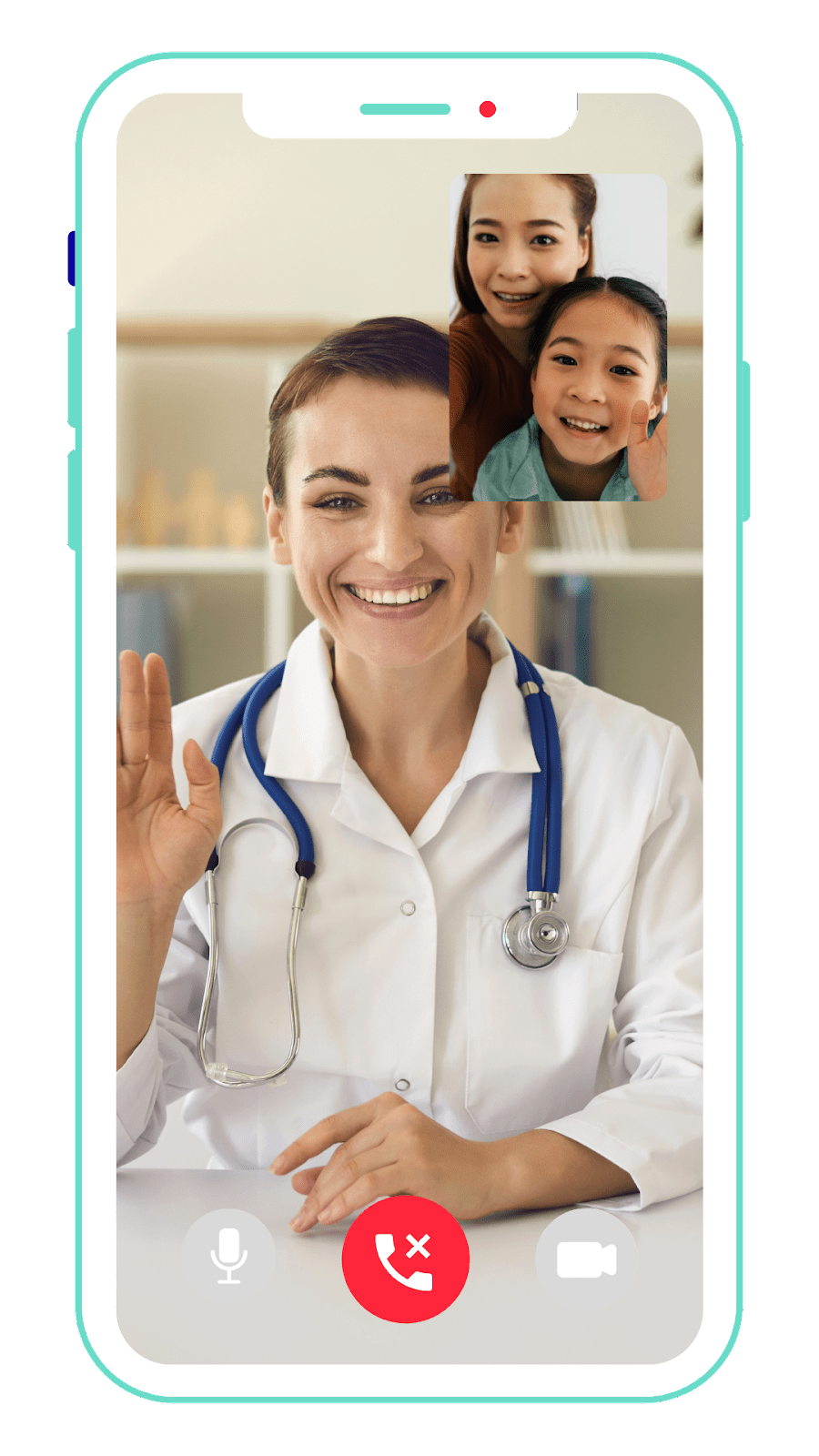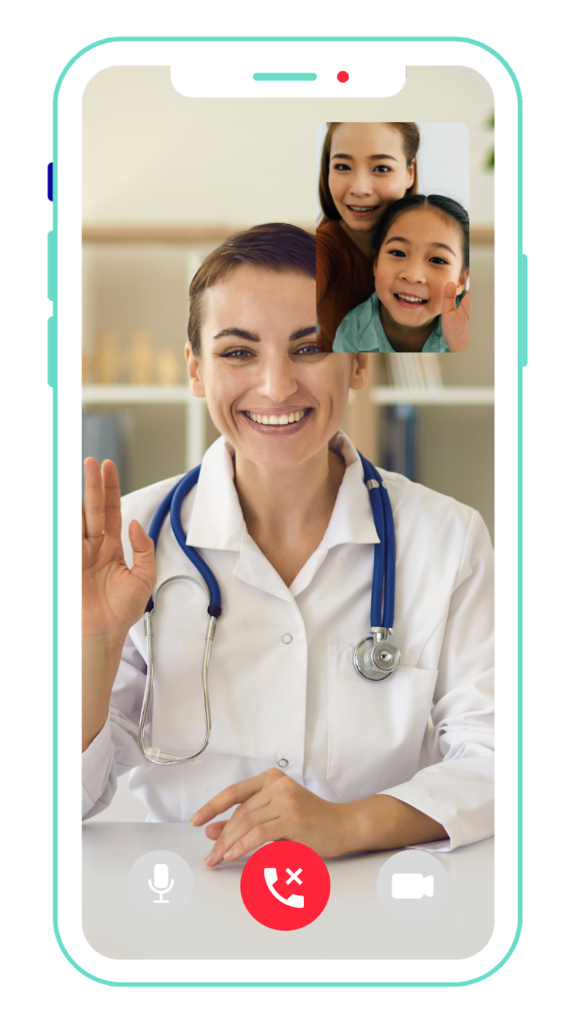 There are three plans offered by Telehealth; let's talk about them:
Primary Care
This plan covers all the basic medical conditions such as flu and mild headaches. Here's a list of everything it covers:
Seasonal Allergies
Prescriptions
COVID-19
Flu and Colds
Headaches
Preventive Care
Diarrhea
Pink Eye
Early detection of diseases
Urgent Care
In this plan, Galvan covers some moderate to serious medical conditions. As the name suggests, all the conditions that require "urgent" medical assistance are covered in this plan. Here's a list of conditions the Urgent Care plan covers:
Fever and Chills
Hives
Sore Throat
Body Aches
Difficulty Breathing
Nausea and Vomiting
Skins Reactions
Sinus Drainage
Bug Bites
Second Opinion
You can ask your doctor for their opinion on how you should move forward with the medical conditions you might have. You can ask them if they should take this surgery or not. Simply put, you ask a Galvan assigned doctor about what he thinks about this surgery or prescription hence the name, second opinion. This is what the plan covers:
Mental Health
Referral to specialists
Proper diagnosis
Nutrition + Weight advice
Surgery options
Treatment options
Galvan Roadmap
On its official website, Galvan shared their roadmap until 2025. The Node Sale began in 2021, along with the launch of Telehealth and Galvan Wallet. As each year passes, a "Phase" completes.
Here's the complete roadmap from 2021 to 2025.
Phase 1 (2021)
Node Sales Begin
Telehealth
Galvan Wallet
Phase 2 (2022)
Node Network Testing
Move-to-Earn App
Begin IZE distribution
Phase 3 (2023)
Mental Fitness with Canary Speech
Personal Health Records
Galvan NFTs
Phase 4 (2024)
Learn-to-Earn
Tailored Health Services
Phase 5 (2025)
Personal Laboratory Self Testing
---
The Galvan RX Discount Card
Galvan has introduced a discount card called the RX Discount Card and other useful services. The card will come with a lot of exclusive benefits to take care of your health.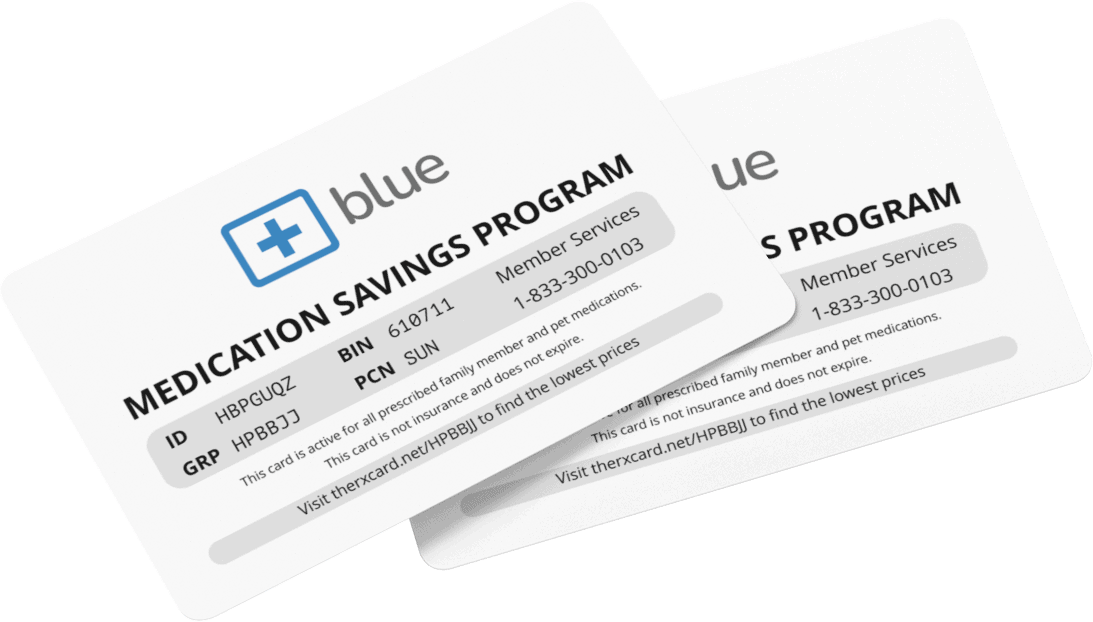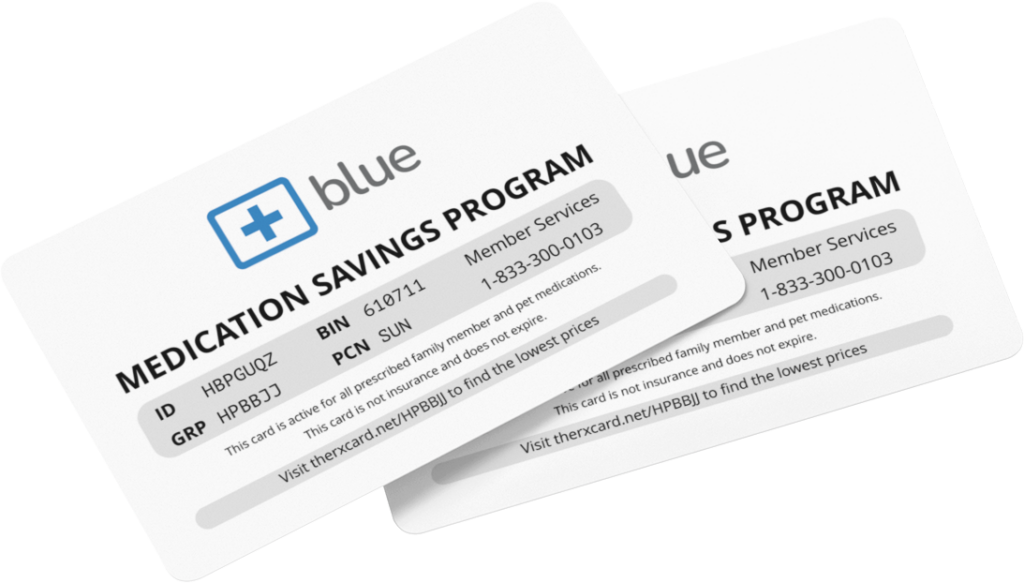 Benefits of RX Discount Card
100% Free – the GalvanRX is 100% free of cost.
Huge Discounts – you can receive up to 80% of discount on your medicines. All you have to do is to show the RX card to the counter and get the discounts.
Accepted at 67000 Locations – the GalvanRX Card is acceptable at 67000 different locations across the country. All the major stores, supermarkets, and pharmacies will accept this card.
Health Insurance – The GalvanRX card will work with the major health plans, whether underinsured or uninsured.
FDA Approved – You can receive discounts on all the FDA-approved medications using this card.
Never Expires – The card will never expire. You can use it for as long as you want without renewal.
Pet Medication – the card also covers pet medications if there is a human equivalent for them. Though, some authentication might be needed for approval.
Galvan Awards – You'll receive Galvan rewards every time you use the GalvanRX card. You will get Galvan awards for just using the prescription provided by the doctor as well. 
---
Benefits of Using Galvan Over Health Insurance?
As we know by now, Galvan follows a decentralized structure, unlike traditional healthcare services. Insurance companies, for example, are centralized. There's a consumer and a provider. The consumer trusts the insurance company with his health and wealth, but due to too many middlemen, there's been a rising huge distrust.
Usually, in centralized structures like insurance companies and hospitals, we pay more, and doctors get paid less because every transaction goes to the centralized authority.
Galvan will solve this problem of distrust by using blockchain technology and decentralization, where the transactions and services are trusted, secure, and transparent. With Galvan, no centralized entity will dictate where your money goes. All the transactions will be peer-to-peer. Simply put, Galvan will restore the trust between the two entities.
---
Core Team of Galvan
Galvan may be new, but the team behind this amazing project is not new at all. Most of the executives behind Galvan have extensive experience in healthcare and blockchain technology.
Jeffrey Wilhite – President Galvan
Jeff got his Bachelor's from Brigham Young University. He's been in the healthcare industry for 30 years now. Apart from the healthcare industry, Jeff has proved to have the heart of an entrepreneur.
Adam L. Sharp – CEO Galvan
Adam is an emergency doctor at the Los Angeles Medical Center. His extensive experience in medicine and medical analysis via data science will bring huge help to the Galvan ecosystem.
David Bearss – Advisor
Davis is a Ph.D. and an expert in drug discovery and development. He's also been a co-founder of 5 biotech companies. 
---
What is Move-to-Earn?
Move-to-Earn (M2E) is a new mechanism where users can earn rewards as they engage and complete certain physical activities. The mechanism is only made possible by blockchain technology. 
When the users complete their physical tasks such as workouts, or walks, they get rewarded in the ecosystem's native token that can be used to buy other assets and/or services provided by the ecosystem.
Experts believe that, after the success of Play-toEarn (P2E), Move-to-Earn (M2E) will dominate the blockchain and crypto market. 
---
How Is Connect United Affiliated With Galvan?
Connect United is the parent organization of Galvan and a few other services. Connect United helps promote Galvan Nodes across the planet. However, both companies are completely separate entities. Also, the teams and executives operating them are different as well. 
---
How To Buy A Galvan Node?
How To Buy A Galvan Node? 
Total Time: 25 minutes
Create an Account at Connect United

We are going to buy a node through Connect United and not directly from Galvan, as it comes with additional perks and benefits.
First, register your account at Connect United and log in.
Follow the instructions on the screen carefully, set a passcode, and get your wallet's seed phrase (12 words).
SAVE OFFLINE BOTH PASSCODE AND 12 WORDS — IF YOU LOSE THEM, YOU LOSE ACCESS TO YOUR MONEY.
Make sure to activate your account.

Create an Account at Galvan using the SAME EMAIL as connect united.

Using the same email is important so both platforms can associate your account. DO NOT USE THE SAME PASSWORD.
Create your account at Galvan.
SAVE OFFLINE BOTH PASSCODE AND 12 WORDS — IF YOU LOSE THEM, YOU LOSE ACCESS TO YOUR MONEY.
Make sure to activate your account.

Go to Dashboard

Click the My Connect App on the main menu to access your dashboard. (https://app.connectunited.com/) 
Then click on the upper left corner of the avatar picture.

Locate Link Accounts Section

Click Account > Link Accounts > Galvan, and then enter your Galvan credentials.

Click Buy Nodes From The Main Menu

From the main menu, click buy nodes and select the type of node you would like to purchase.
You can select Lite Node ($25 each)
or you can select Smart Node ($4000 each), which is suggested.

Send ETH to your Account

Select the node(s) you would like to purchase and load the amount of ETH required to your in-app Ethereum wallet.
Make sure to send more to cover gas fees. ($20-$30 Extra)
Wait for the balance to show up.
MAKE SURE YOU HAVE TAKEN A BACKUP OF THE SEED PHRASE BEFORE SENDING ANY ETHEREUM TO THIS ADDRESS.

You can use a VPS or install the software on your home computer.

Once Confirmed. Download the software and run it on your computer or a VPS Server.
We suggest VULTR for VPS (Ubuntu Linux), Which is the cheapest and very reliable service.
Note that the license may take up to 20 days to show in your account, but you can start mining right away.
Note 2: You won't be able to see how many $IZE tokens you mine per day because $IZE is not on the blockchain yet.
Note 3: $IZE is expected to hit the blockchain in Q4 2022.

Find a Tutorial on How to Run Your Galvan on Linux (VPS)

Here you can find the official tutorial and the video.
If you need further help, please ask on our telegram https://t.me/egamersio, and we will be glad to assist you.
Estimated Cost: 4000 USD
Supply:
An Account on Connect United.
An Account on Galvan Website.
An Account on Vultr. (optional)
Ethereum to buy the nodes.
Tools:
Internet Connection
A home computer
A VPS server. (optional)
---
Conclusion
As blockchain technology continues flourishing, more people will hear about it and adopt it. Galvan will merge healthcare and blockchain technology to decentralize healthcare services. Will it replace your current health insurance? Yes. Eventually, people will start seeing the benefits of decentralization in healthcare, and the first and best option in their mind will be Galvan.
Although not all of their services are available, this is a good time to adopt this ecosystem and benefit from it before it becomes mainstream and the rewards decrease. 
Thank you for reading our Galvan Review.