The e-sports focused platform, GAME CREDITS, announced the launch of GAME Foundry, an innovative tool that empowers developers and creatives with the creation of custom Non-Fungible Tokens (NFTs), also known as digital items.
Game Credits offers an alternative solution to the creators due to the high transaction fees on Ethereum Network which makes minting and distribution an expensive process.
GAME Foundry alleviates Ethereum's problems with a lower cost, using sidechains and a simple graphic interface, anyone can create digital assets without the need for blockchain knowledge.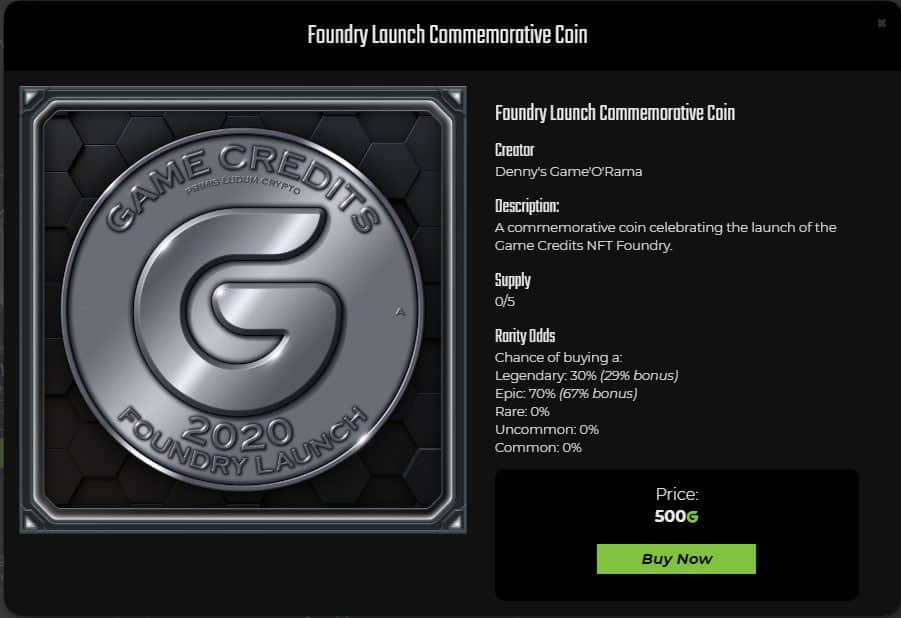 Instead of paying GAS Fees, GAME Foundry uses its own ERC-20 token, $GAME, the native GAME Platforms token.
In addition, creators can earn from after-sale commissions, for each time a digital item is sold in the GAME Exchange system, a set commission is paid to the creator.
Learn more about Game Credits from the official website.