As we reported last year, it's time for Street Fighter collectibles on WAX Blockchain!
The iconic game is currently giving away free cards, and on February 18th at 12 pm EST, the 24-hour NFT sale will go live with packs worth $19,99 and $49,00, respectively. Card trading will begin the next day.
Fighters, But No Fights.
While most of you would expect decent gameplay, Street Fighter on WAX is not a game. It's just collectible cards with crafting elements (combining cards) based on the popular Street Fighter heroes.
The lack of gameplay might not be pleasant to gamers, but NFT collectors will undoubtedly jump in early as the sale will only last for 24 hours. Street Fighter has a name on its own, and every adult knows that.
Here's what you will be able to do in Street Fighter:
Open the packs and match two of the same cards.
Unlock a new card with one of the six rarities.
Upgrade card's power by using "build cards."
Reach five power score to unlock a special class card.
Combined cards are burned to increase rarity.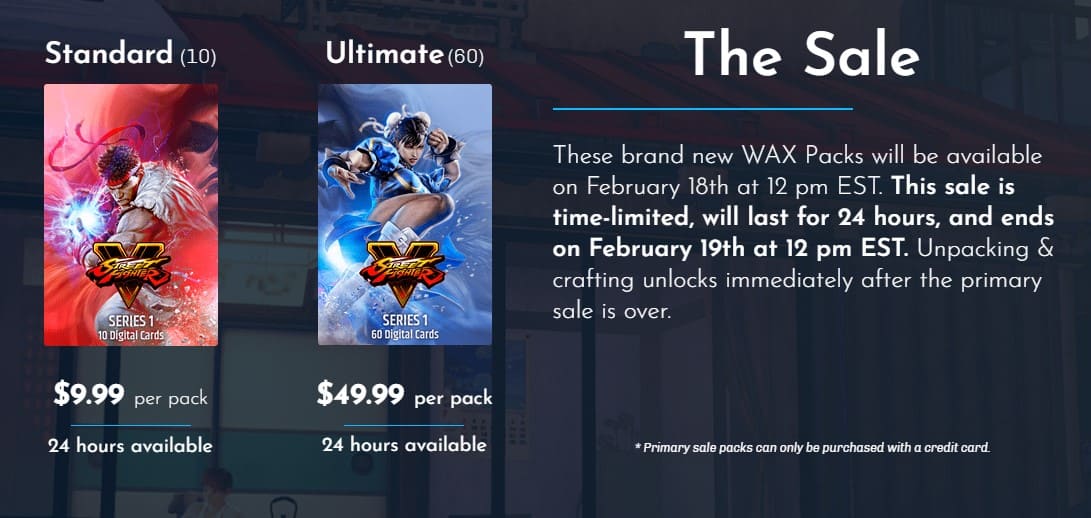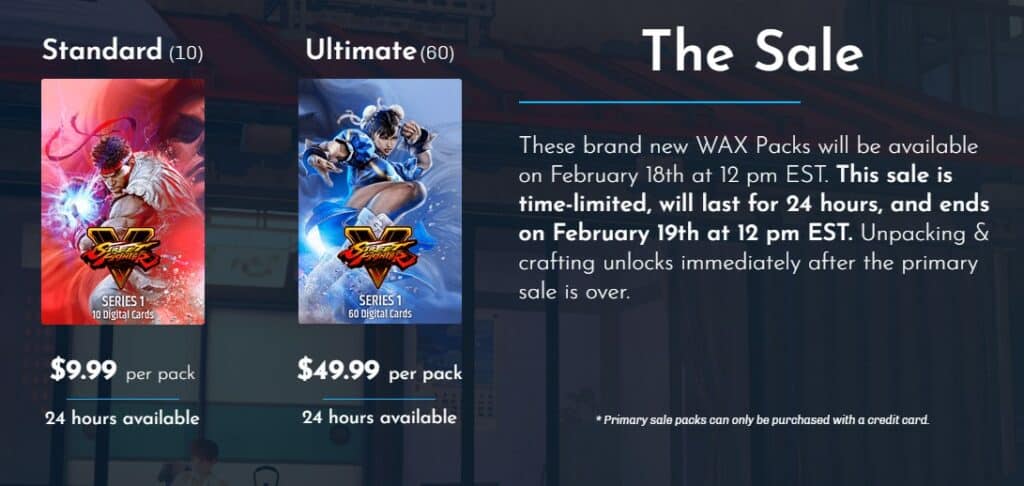 The Success of Street Fighter.
Developed by the Japanese Capcom, SF is a fighting game series established in 1987. With over 80 titles, the franchise has sold over 45 million copies and 800,000 coin-op hardware units for arcades. Street Fighter's success brought to Capcom $10.61 billion, and the Street Fighter films have also grossed more than $200 million worldwide.
WAX: The King of Licensed Collectibles.
Street Fighter Collectibles is the next to come after Topps Garbage Pail Kids, Kogs, and other collectible projects. The sales are often sold out, with thousands of users participating and trading their assets on Atomic Market, WAX's top marketplace with $1.55 million volume and 19k users the past 30 days. (With data from DappRadar.)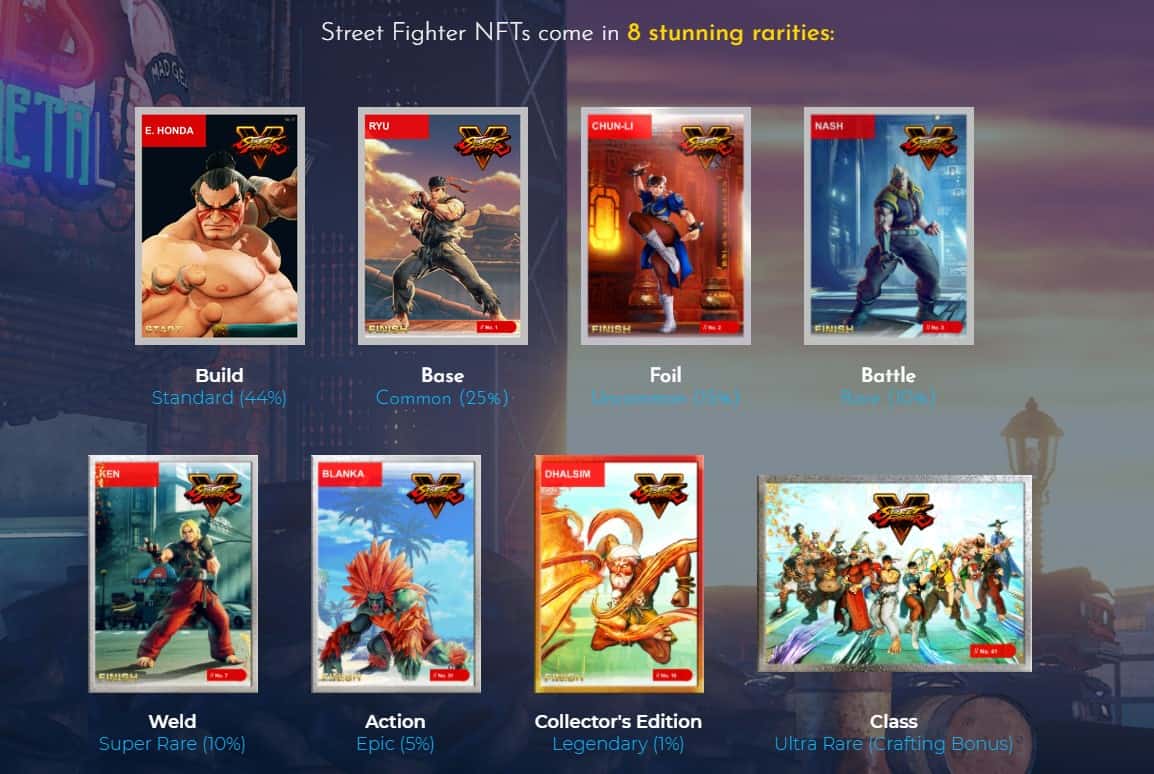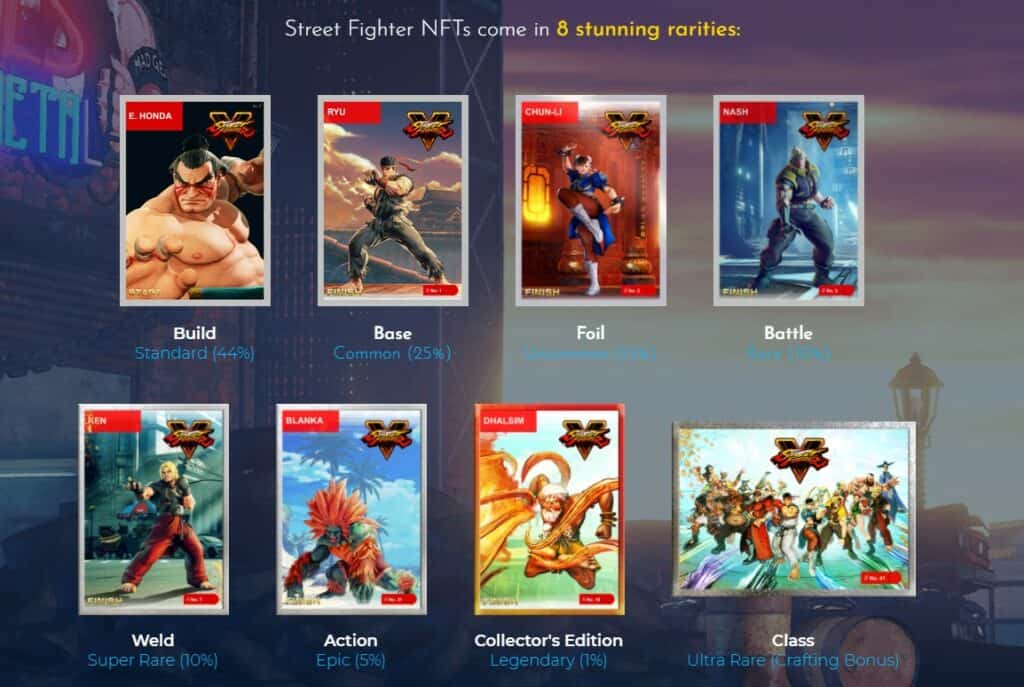 Don't forget to grab your free Street Fighter Cards.