Guild of Guardians is an upcoming fantasy, multiplayer mobile action RPG aiming to compete AAA titles with its great graphics and a sustainable play-to-earn economy.
The graphics will be low-poly with all characters and combat in 3D, and Diablo and Dungeon & Dragons inspire the whole concept.
The full release is slated for Q2 2023 while an early version will arrive in Q2 2022.
Being under development using Unity on Immutable X, GoG is one of the many games of Immutable's (Gods Unchained) Ethereum Layer 2 Solution, capable of handling 9,000 transactions per second.
By the end of Q2 2021, Guild of Guardians will host a founders presale, the developers will offer "Founders NFTs" such as Pets and other items rather than weapons or armor, offering a fair start to everyone.
All NFTs will be playable when the game launches in 2022 and 1.5% of the Gem (token) supply is reserved for those who will participate.
Guild of Guardians Gameplay
In a nutshell, Guild of Guardians is all about forming a team of heroes and collecting resources from dungeons. Then, use crafting to produce in-game assets and heroes, all in the form of tradable NFTs.
GoG will be a multiplayer game with multiple aspects. In the long run, a player must specialize in something, form or join a guild and co-operate with its members while coming up with a winning strategy to overcome the opponents.
So far, the types of heroes are Orcs, Mages, Warriors, and Elves and the classes follow the traditional RPG roles such as DPS, Healer, Tank, and Support.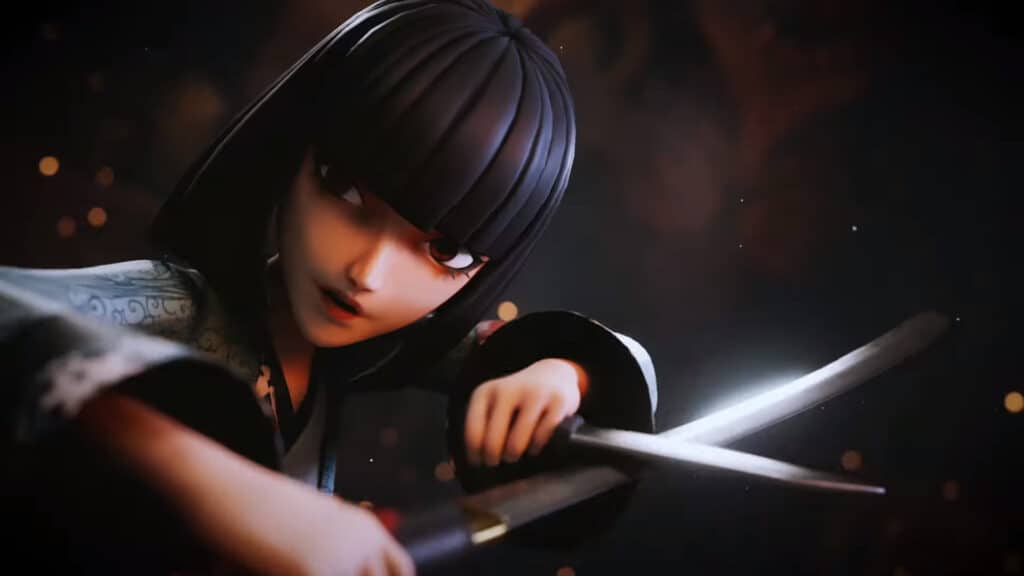 The most crucial aspect in battles is the team strategy. Synergies, team composition, attack dodging, and skill usage are essential elements to win a fight.
For example, a team of Warriors could have a defense buff while a team of Fire elements a higher chance of dodging an attack.
With that being said, we might see a combo system that would allow players to rack up colossal damage points if the player meets specific goals while fighting.
Heroes and Abilities
In Guild of Guardians, Heroes are divided into Factions, Classes, Rarities, and Elements. Each Hero has an active ability and a passive.
An active ability is like the Ultimate skill, once pressed, something big will happen, like healing a group of heroes or even destroying everything around.
Heroes can be Orcs, Mages, Warriors, and Elves and the classes follow the traditional RPG roles such as DPS, Healer, Tank, and Support.
Additionally, players can bring pets to assist in the hunt for rewards, initially pets will be available only from the presale and then from the secondary market. (from other players)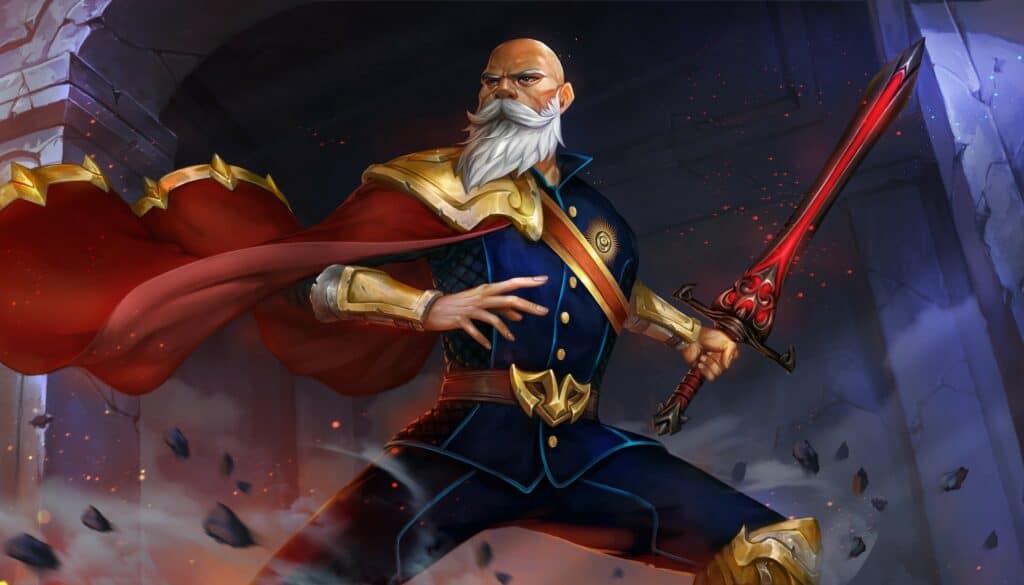 The image below explains the heroes factions, classes and other elements.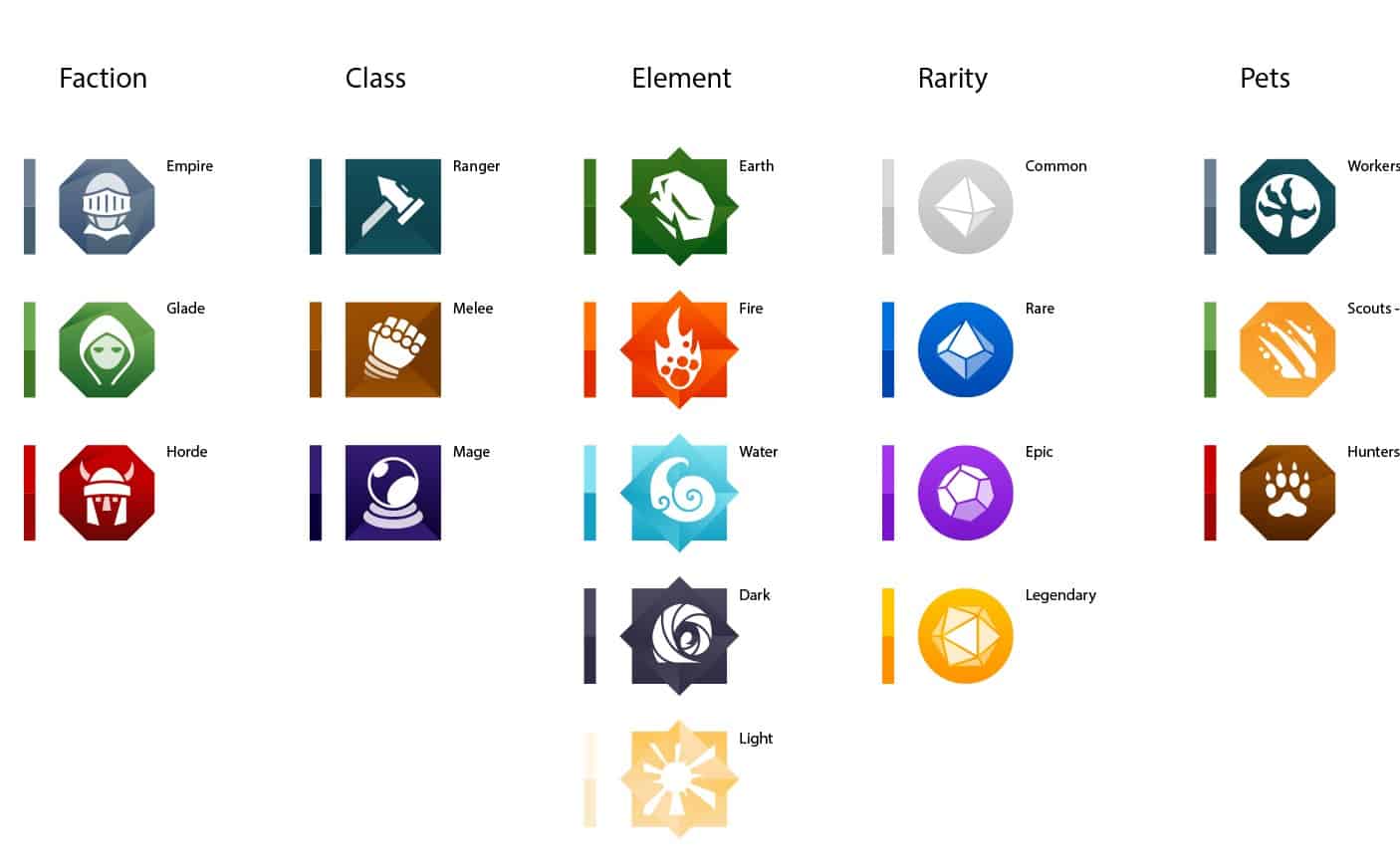 Earning NFTs in Guild of Guardians
GoG will offer various ways for players to make a profit from the game. After all, that's the goal, have fun and make something back for your time.
The developers stated that there would be a mechanism to prevent players from flooding the market while ensuring legitimate gamers will hold assets that maintain their value over time.
Here are some ways to Earn in Guild of Guardians.
Merging Heroes: Combine common (non-tradeable) heroes into higher rarity ones (tradeable NFTs.) Eventually, a player can produce teams of legendary heroes by playing for free.
Crafting: Gridding in dungeons will bring a lot of resources. Craft or contribute to the guild for an automated market sell and money split! 
Did you get it? Guild members craft an item, and everyone gets a portion of the sale based on the contributed resources.
Ascension: When a hero reaches the max level, players can use the Ascension process to unlock its unique ability and make it even more valuable.
Other ways: Obviously, there will be other ways for the players to earn, including but not limited to participating in the marketplace, receiving rare drops from Guild-based modes, and other stuff.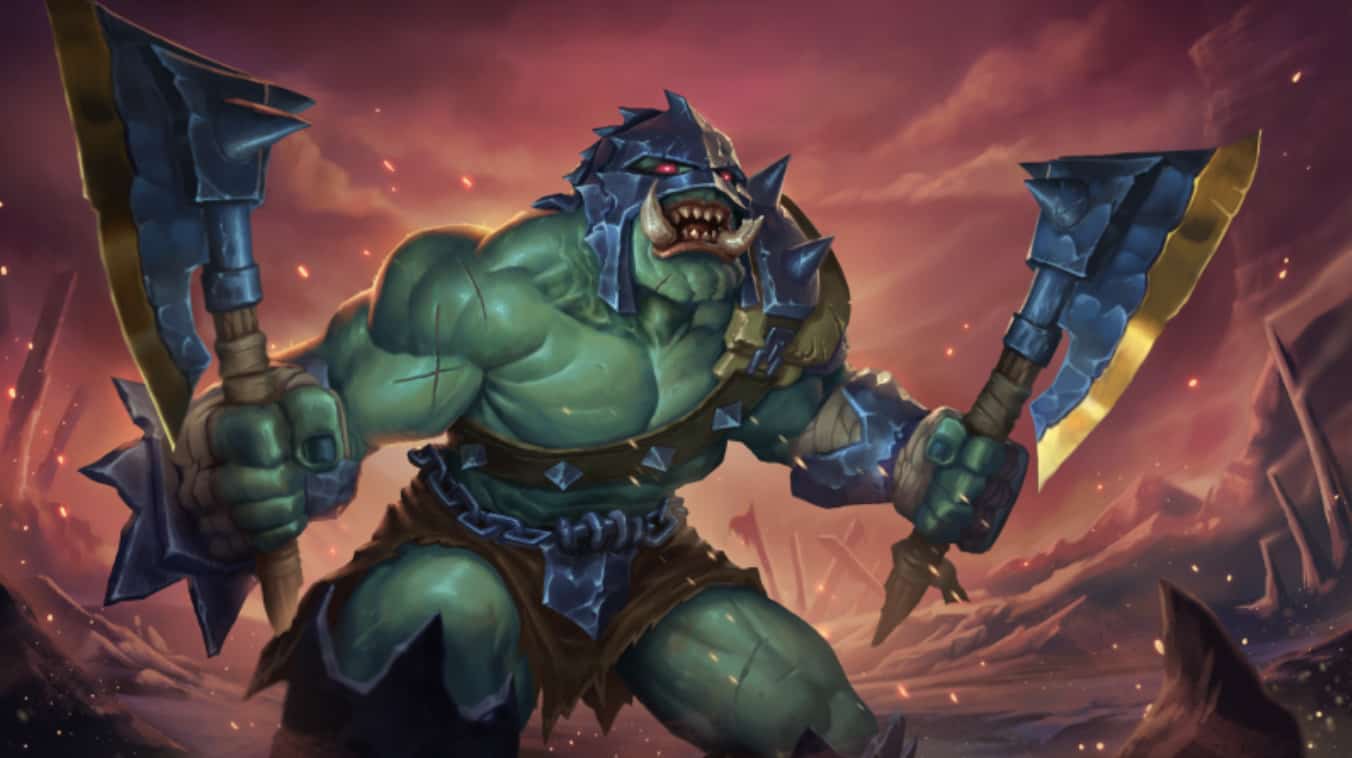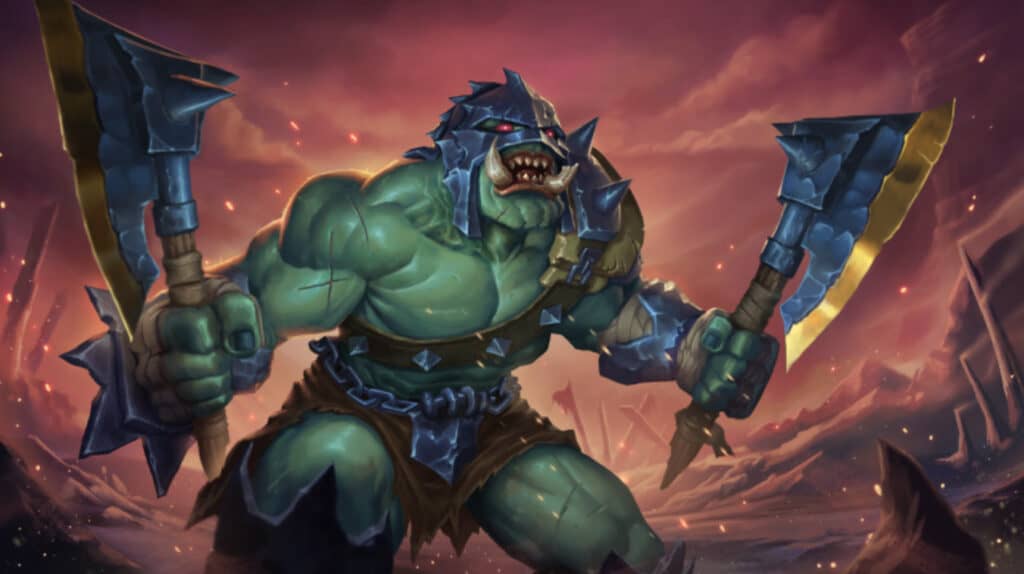 Guild of Guardians Economy
The native crypto is called "Gem," and it's an ERC-20 token. The Guardians Corporation is responsible for issuing and distributing Gems.
Gems will be used when players perform specific actions such as minting a new token.
Every player will receive some Gems by doing specific gameplay actions, participating in tournaments, or reaching certain milestones. As an Ethereum token, Gem will be freely tradeable between players on the marketplace.
There will also be ways to earn Gems without playing as Guild of Guardians plans to incentivize developers and content creators to produce stuff around the game.
Moreover, when someone purchases an NFT, 20% of the price will be paid in Gems. These tokens will automatically be sent to the rewards pool and distributed accordingly to players.
The table below is a breakdown of the Gems distribution. Early Backers amount will be allocated for a private and a public sale, vested for 24 and 30 months respectively, with a period of 12 months cliff.
| | | |
| --- | --- | --- |
| Participant | Supply | # Gems |
| Early Backers | 8.5% | 1,700,000 |
| Developers | 20% | 4,000,000 |
| Player Rewards | 35% | 7,000,000 |
| Community Rewards | 30% | 6,000,000 |
| Guardians Corporation | 6.5% | 1,300,000 |
| Total | 100% | 20,000,000 |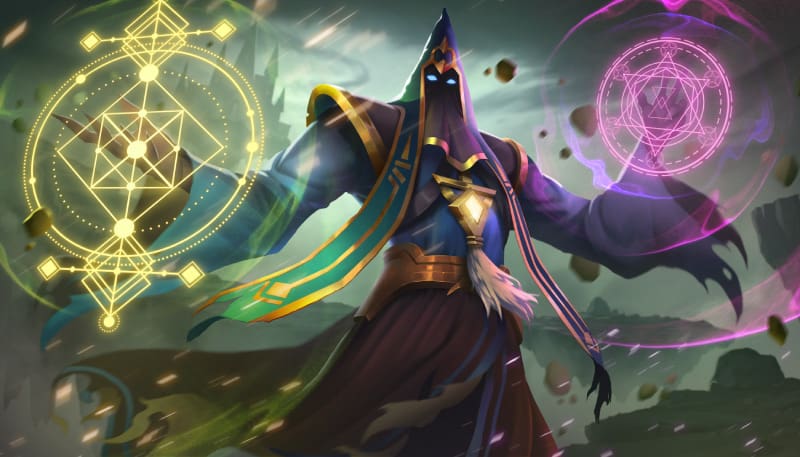 The Team
Guild of Guardians is under-development by Stepico Games, a team with years of experience in mobile games that boasts over 5 million downloads.
Over 20 people are working full-time to develop Guild of Guardians with Stepico Games having a lot of expertise in Startups and developing products from the ground. In addition to Immutable being the publisher, together they combine deep NFT and blockchain knowledge.
The publisher Immutable is the creator of Gods Unchained, the most popular blockchain-based Trading Card Game with employees that worked at Electronic Arts, Riot Games (League of Legends) and Ubisoft. GU is led by ex-director of Magic: The Gathering game Chris Clay.
More information about the developers can be found here.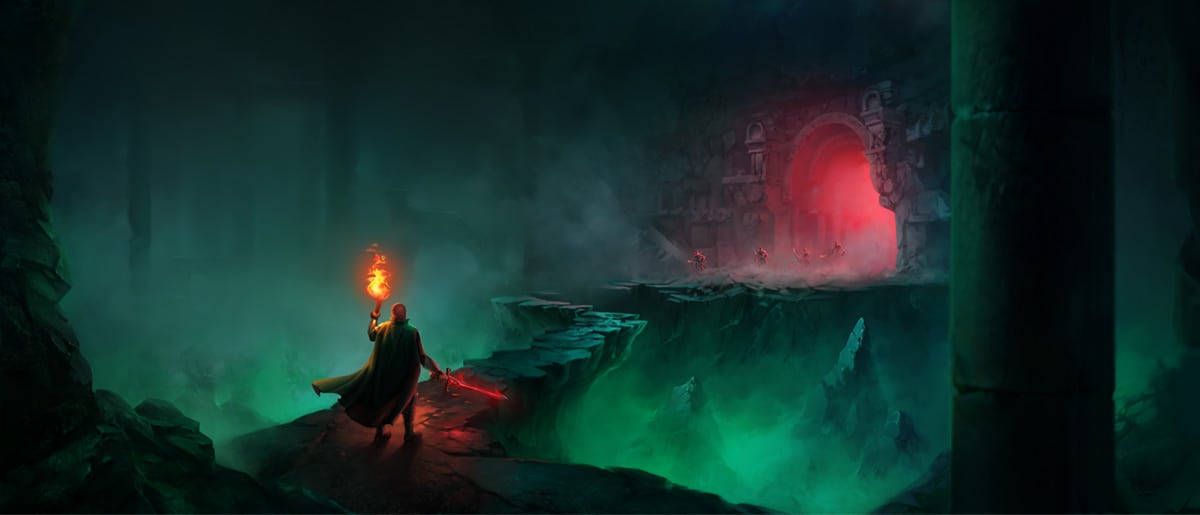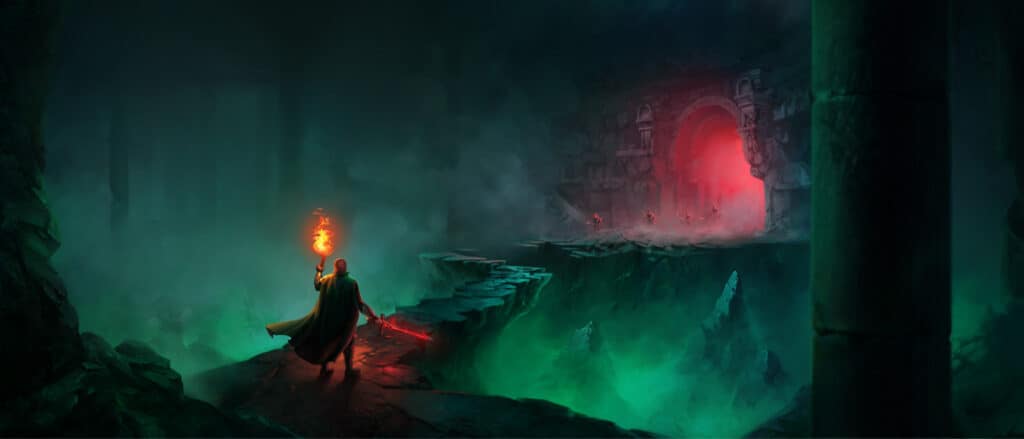 Final Thoughts
Its still early for conclusions as the game won't be available this year, but the concept is good and it seems they have taken their time to develop a true play-to-earn economy.
I like the fact that Guild of Guardians won't sell any OP Swords or other in-game assets that would create a pay-to-win environment.
Judging from the early alpha gameplay video, the graphics are going to be well-crafted, low-poly if done right produces remarkable results, especially in mobile games.
Keep in mind that Guild of Guardians is in early development stages, an alpha version will come in Q2 2022, Beta will follow in Q4 while the full release is slated for Q2 2023. Both iOS and Android will be supported.
Register for Guild of Guardians and get lifetime 5% off in every purchase.
Disclaimer: We use affiliate links to monetize our content. At no additional cost to you, we may earn a portion from completed sales.