Hololoot AR platform is the newest addition to Enjin's adopter program.
By leveraging the Efinity blockchain, Hololoot will allow users to transfer NFTs between Metaverse and reality. Hololoot makes it possible for everyone to create Augmented Reality NFTS without coding skills.
With Hololoot, you can create AR NFTs from 3D models and scans using your mobile device. 3D creations come in the form of NFTs, and you can display them in the real world using your smartphone device.
Before the end of 2021, Hololoot will host an IDO on EnjinStarter and other launchpads, release a prototype, integrate the Enjin blockchain, and host an AR airdrop.
At the beginning of 2022, Hololoot will launch the Generator and Marketplace (V1), while in Q2 of 2022, they will launch Location-Based AR NFTs to create gameplay similar to the popular Pokemon Go app.
"With transaction fees as low as pennies, Efinity is capable of bringing NFTs to everyone. As the world's first decentralised AR Metaverse NFT Generator, this functionality is critical to our goal: elevating the NFT market from 2D to 3D. With the bedrock provided by Enjin and Efinity, Hololoot will be able to take the vision even higher – beyond the Metaverse and into Multiverse!"
— Maciej Szafarczyk, COO & Co-Founder of Hololoot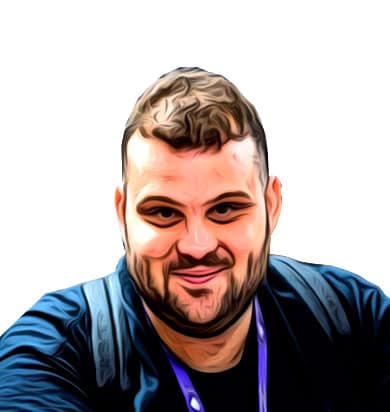 George has a native interest in emerging technologies and he's a strong advocate of decentralization. He is the founder and manager of egamers.io as well as an IT student.