A series of developments are on schedule for the popular collectible game, Blockchain Cuties which is adding a lot of different features in the game. The Land sale is now available and players can purchase between different types of land, whether it is a small island or a major capital with political influence.
Blockchain Cuties is always ahead in development, recently, they announced support for NEO Blockchain and by using the newly announced NFT Picture Frame technology, Cuties will become available in Decentraland. In other words, will make the game playable in 4 different blockchains and your cuties will be available in Decentraland! If you haven't tried yet Blockchain Cuties, it's playable on Ethereum, TRON, and EOS.
The Land update will introduce dozens of new features which will completely transform the game into a concept similar to Civilizations (Civ5) and Total War.
With the new updates that Blockchain Cuties introduced, there will be 4 fractions out of the Blockchain, so, Ethereum will be a fraction, TRON another one and so on.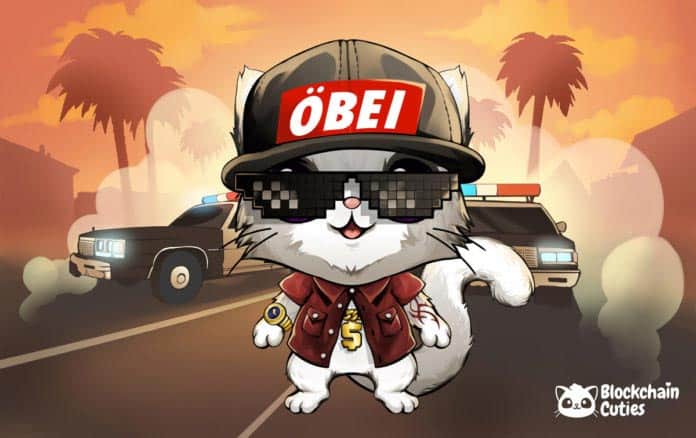 The Blockchain Cuties Presale
Everyone interested can participate using ETH, EOS & TRON. Blockchain Cuties is offering 4 different types of lands as well as special cuties that will assist your great nation to conquer enemies! The Land presale has an option for all pockets, whether you are a crypto millionaire and you only want the best, or you ask your mother for 5$ every day, there is an option available for you!
Founders Land
For the astonishing price of 32.9 ETH (1360 EOS – 270000 TRX) which equates to $8,500, you can get your own Founders Land located in the Mainland. This type of lands is the most valuable real estate property in Blockchain Cuties and owners benefit from a wide range of benefits such as:
+50% faster resources gathering.
Access to the unique "Trade Guild" building.
5% tax reduction, 10% faster research points.
Early access once the patch is out.
+1 voting during every king election.
There are already 12 of them sold out of 64. We believe that eventualy, most Founders Lands will be sold, if not sold out.
The Islands
If your pocket can handle an $8,500 virtual real estate asset, the islands might be a great choice for you! Islands come in three types, large, medium and small. Islands currently have a -15% discount!
Big Islands
A great value for money deal which will cost your 4.9 ETH ($1250) or the equivalent in EOS or TRX. Big islands are usually abundant with natural resources and are big enough for a large city.
Big enough to start a great empire.
+30% faster resources gathering.
5% faster research point generation.
5% trade tax reduction.
Has an excavation site that might hold a precious relic.
Medium Islands
Located in the long archipelagos, far away from the Mainland, the Medium island is another great presale deal from Blockchain Cuties. For 1,64 ETH ($420) you can get enough space to host cities and usually, you can find a lot of resources there.
Some of the benefits that Medium Islands have are:
+10% faster resources gathering.
2.5% faster research point generation.
2.5% trade tax reduction.
Has an excavation site that might hold a precious relic.
Small Islands
The low entry point to get into the Land presale by Blockchain Cuties. For only 0.0821 ETH, ($21) you can get a Small island that doesn't offer the benefits other islands do, but a regular player could potentially turn this into a gold mine!
Special Heroes Sale
In this Land sale, Blockchain Cuties released a number of heroes that can be acquired right now and start playing with them! With pricing beginning from 0.97 ETH ($250) and up to 1.55ETH ($400), players and investors can get Generals that will help their army in wars, Scouts to get valuable Intel on the enemies as well as Governors to lead your empire!
Join Now The Blockchain Cuties Presale
Play Now Blockchain Cuties For Free
Blockchain Cuties in our top 5 collectible games to play
Connect with Blockchain Cuties: Website, Medium, Facebook, Discord, Twitter, Reddit, Instagram, Youtube
Connect with eGamers.io: Twitter, Telegram, Instagram, Facebook, Discord, Youtube, Facebook Group
Connect with eGamers.io on Decentralized Social Media:
eGamers.io might use affiliate links to monetize the content provided. This is not investment advice, its a game and should be treated as. Never spend more than you can afford to lose and always do your own research. eGamers.io and its affiliates are not responsible for any kind of loses.