Today I'm chatting with Fox, the man…or fox 😉 behind foxdenstudios.io, who have developed a new and organized giveaway service and tool for community managers and other game developers to engage with their supporters and gamers. Taken from the website, they intend to create an engaging gaming environment that is fair, fun and innovative. Seeing how giveaways in this evolving space can be a little unrefined and not so engaging, Fox Den aims to change the way giveaways are handled and create a different experience altogether.
I don't know too much about this one, but to me it appears to be a visual game hub to win NFT & FT's through quizzes etc, will be Enjin powered, and another way to engage with your favourite blockchain games. The idea sounds great and if the professionalism in the video is anything to go by – I'm excited! So, let's find out more…
…but as always details of giveaway first. Us writing folk will giveaway 10 egamers/meltelbrot tokens to the first 10 who follow, retweet this post, plus add their ENJ/ETH Collectibles address. Another 10 winners, will be put on the top of the list to receive the first giveaway ingame MiniGamez items. They won't be able to receive them right away. However, Fox will add your Eth address to the list and send them direct when minted, so he can add all kinds of cool prizes! It'll be a lucky dip! Plus Foxden themselves are running a gleam giveaway so that's another chance to win cool stuff. Good luck all:))
Thanks for chatting today Fox, it's nice to find out more as I've seen you do good things around the tgram, but before we get into it, as I always ask – what's your background in gaming and / or game development?
Thanks for having me mate, I appreciate it! I am very happy to chat with you today. Like most gamers I started playing games when I was very young. I am still not fully convinced that this is not a home video of me.
I have loved video games from the moment I can remember playing them. This grew as I got older and only exploded when I found out I enjoyed making custom maps in a game called StarCraft. I would spend hours editing and changing things. Testing, playing and working well into the late night. I was just as passionate about creating as I was playing. I would go on to dabble in creating content in various programs but never really took to anything. However, I played games on the daily and was often sketching and designing what I could. It was not until Mini-Gamez that I felt comfortable enough to go from dreaming to creating. So, with that in mind I surrounded myself with some amazingly talented folks to help me in several ways. I am now able to allow these brilliant individuals work away, as I oversee the creation daily. I get to use the best of both worlds as I am creating a gaming experience for the gamers, by the gamers!
So your video is epic mate, well done on creating something eye catching – nearly as much as a kid receiving his first Nintendo 64 ha! But it must have taken some effort, and paints a promising future. For someone that hasn't seen it yet though, what can you tell us about the giveaway service on offer?
Well, Mini-Gamez isn't just a giveaway service! We are a PVP, Mario Party like, Mini-Game based platform, that is built to accommodate both gamers and companies alike. We are creating the world's first blockchain backed party game that awards players for playing miniature games against one another. In order to win you must compete, you simply don't win by doing nothing! We aim to help change the experience of giveaways and events all together by creating a central location for companies and games to interact with one another and for both parties to come out on top! Mini-Gamez is equal parts gaming as it is giveaways and events.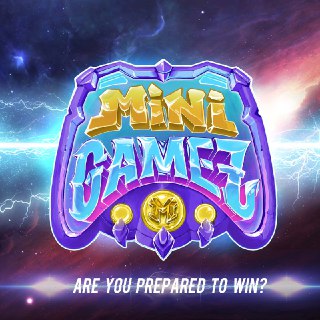 Gamifying the giveaway, that's really neat! I did note that on your website actually, where you spoke of the need to refine the process of giveaways – can you tell us how you came about that conclusion?
YES, I am very glad you asked this question. You see, Fox Den was built not too long ago. Honestly, it feels like just last month. The funny thing is, it was all done because one day I was attempting to participate in a Telegram quiz. I was fairly new to ENJ and was diving deep into everything it had. The quiz was a simple Admin asks a question and the first person to respond correctly in the telegram chat would win the prize. This seemed like such a fun idea….. until I played.
Latency was a huge issue. If you were not on a stable network or if you didn't have a PC to work off of you were often never going to win. It seemed that too often those with insane internet would receive the questions before anyone else. On top of this people would take the questions and copy and paste it into a search filter or even make a filter to look up words on sites and white papers.
So essentially, you needed insane internet, typing speed, reading speed or know how to program a script to search key words for you. It went from a fun idea to this sucks, quickly. So, after this I reached out to multiple projects explaining I had a solution via an outside the box idea I had of using a third-party website to host giveaways on. This website was much more stable, organized and gave everyone a fair shot at winning a prize (better than anything else I'd seen). Most importantly the quizzes where ACTUALLY fun to play. They were challenging and I had full control over results, data and everything else. It was fun, different, and a couple of amazing companies and projects actually reached out to me to host giveaways for them.
I continued to put my efforts into Fox Den and over the past months we have grown a community of some of the most loyal and amazing members. We accomplished our goal of providing a better option. However, it was not enough for us! This is why we started the whole process of designing our own platform that we could fine tune to perfection.
I can certainly see why your idea is one to get excited about, but what's the advantages of getting your help in providing a community giveaway compared to other well known giveaway options like Gleam or Givelabs?
To be honest, not a whole lot of other options exist where you can run giveaways yourself, which is time consuming and tedious to track everything. As well as limited to what you can do without having to create your own content. You can use sites like Gleam or Givelabs or other various giveaway options. Which don't get me wrong, they both are amazing tools but limited on the actual interaction side. Or you can be like us and develop a whole gaming platform from the ground up, hire talented individuals who have experience in making quality content, raise the funds and have a team of gamers/community members who see the project the whole way through. Ha ha, as you can see not a whole lot exist in form of interactive, gaming giveaways.
We are building a seamless cross partnership between gamers and companies who are looking to reach them. It is staggering just how much the gaming market is growing each year and we now have a way to reach these gamers in a way that they ACTUALLY want to be approached. Players get to compete against one another in fun mini games to win various prizes. With that, these hard earned prizes are thus more valuable to the player and they now have vested time in your project. Who wouldn't want to know what it is that they won, what it does and why they exist? It's an equal system of back and forth, objective filled challenges that reward the player for doing something they love already…. Gaming. What is best is that we are building this platform to make it as easy a possible for both players to earn and for companies to promote!
Fair, fun and unique…. It's kinda our thing!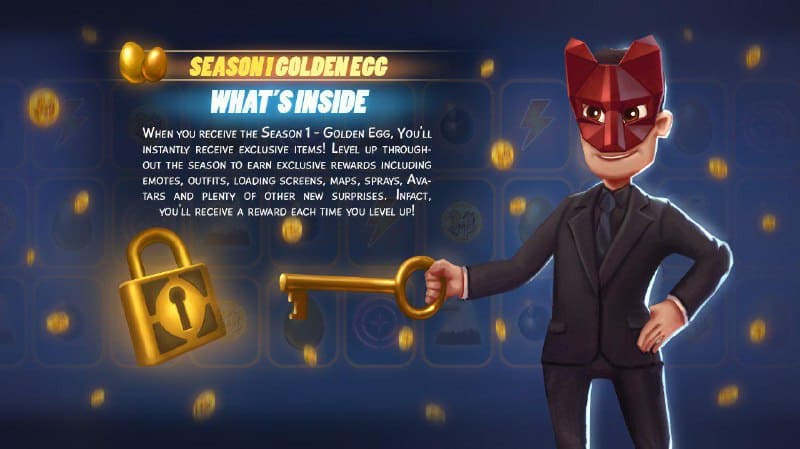 Security is also a big thing when handing over gaming assets, what guarantee can you provide that all will run smoothly and items designated for the games and giveaway are secure?
Security is very important to us! I mean it is part of our core values after all. Our team is taking this same approach when it comes to the design of Mini-Gamez. We will have ingame security measures as well as checks and balances in place to detect if individuals are abusing the gaming system. We plan to have the game go through an extensive testing period where we will try and break the game on the daily. While this can be a time consuming task, we find it important to provide a safe and fair environment to all our players. If we need to delay anything due to security, you can bet we will. We won't rush a product that we feel can be abused and cheated.
Furthermore, each ingame item can be checked prior to the actual minting of the item. This means the item will be stored on the platform itself until the player mints the item. This gives us a chance to cross check the item authenticity and make sure it is ok to mint for the player. Once minted the in-game item is an ERC-1155 token and is under full control of the player. This will continue to be a heavy focus for us as we continue to develop down the road.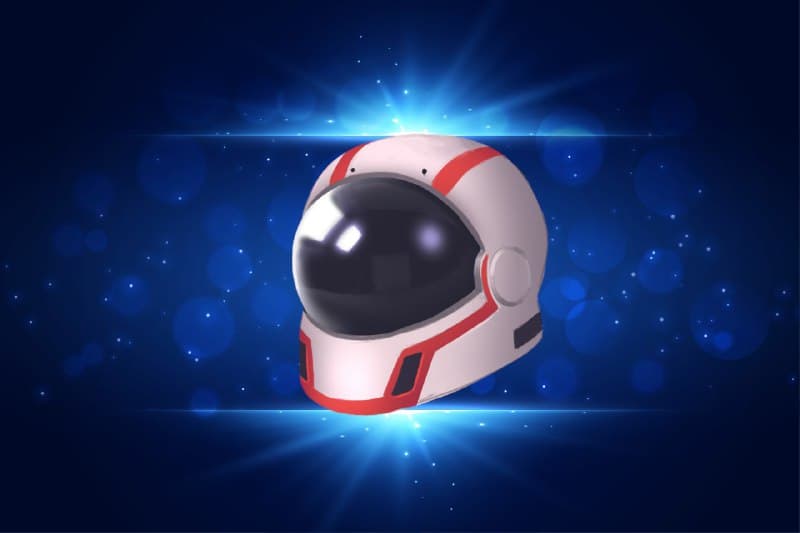 I saw on the website that you've already done giveaways for a couple of community channels, did they use the current service? Worked well yeah?
So, the past giveaways where done via third party apps. However, I organized and helped in any way I could. Lots of trial and error in the beginning but we still were very successful in our giveaways. This can be seen in the community that we have built so far. People stuck around and wanted to play more games and quizzes.
It was because of these successful giveaways and partnerships that I felt like we could help them further in the future. This helped spark the idea as well of Mini-Gamez because I wanted to provide the best experience possible. So yeah, they worked and were a blast, but I kind of always expect more out of what I work on. So, with Mini-Gamez they will have just that!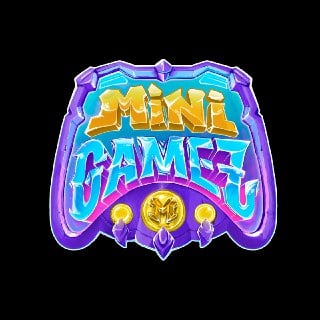 I also read there's data analytics available on the giveaways that you provide, so that users can get real results to help grow and monitor the success of a giveaway and exposure to their project – can you expand on this potential function?
Yeah so currently the third party system we use tracks everything from player score to how many questions each layer missed. We have yet to have an issue where someone felt the score to be wrong or someone felt cheated. When a quiz is over, I post details of that quiz to the chat room so everyone can see what scores placed what. This has been helpful for tracking winners and seeing how much knowledge of a project or topic a player has based on how well they answer and speed. However, this isn't enough for us. One thing I wanted to incorporate right out the gate is a way to track scores and reward players. So for our demo we will be launching a leaderboard to track players and scores and help monitor this information.
When the full game is launched, we will have plenty of ways for companies to track live data as the game is played. We want companies to be able to take information from our games and develop further on it. Did a mass majority of the players miss one question? Perhaps the info needs to be distributed better or explained better?
The possibilities are endless and we are no dummies when it comes to understanding how important it is for these projects to get real, helpful results to help get more exposure for their projects. We don't want to simply release a game and sit back and watch. We want to help these projects grow any way we can. Even if that means custom fields and queries.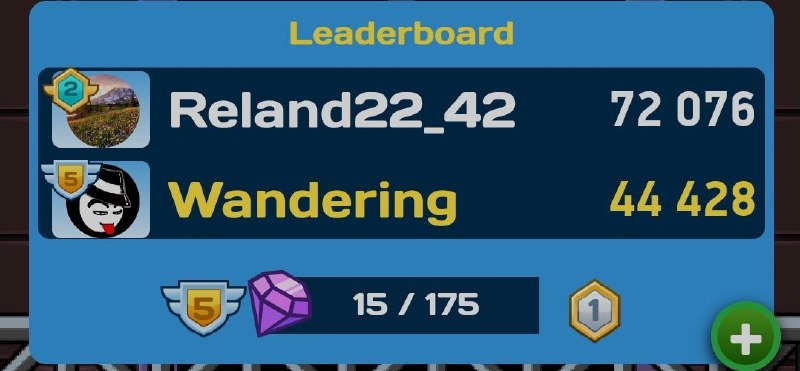 You are currently using third party tools for giveaways, with them being an external factor for your process, will they always be available to use?
These third party tools will always be available as we currently are not the owners of them. Which means if someone wants to follow in our footsteps they can. However, once our platform is up and running, I am sad to say that I don't see a need for us to use them anymore. I want everyone to be able to come to Mini-Gamez and expect a better-quality experience not only with quizzes but any number of our growing catalog of games.
The Mini-Gamez you've created look fun, how do they fit in with the giveaways? How many are there btw? and can we play them now?
The Mini-Games that we have now are all still in development. We are releasing the demo here shortly for players to play on and test out leaderboards and our new system. The very first game will be a quiz platform that allows us to run giveaways and events via quizzes and leaderboards right from the start. The demo was initially being made to take to ENJ and say, "hey guys, we are serious about this game and want to work with you". If ENJ approves us via Spark we can start minting and prepping for the presale. However, we wanted a solid product to take to ENJ so we have been working on just the quiz game.
We then will be releasing a total of 4 games in the first official release. From that point we will continually be working to add new games, events, avatars and season passes on the regular. So far, I have an early playable version that our dev team is working with.
At the moment, the demo will be everyone's first look and play with Mini-Gamez. What is cool is that we can work with companies and projects to build individual games that highlight that company specifically. Which means that we will be working to bring new and exciting sponsored content on top of our own games. What is also important to note is that each game allow players to earn Mini-Coins (basically in-game points for the leaderboard) so with that each game is helping the player progress. Prizes are awarded to how well players do when they finish after each season (4 month timeframe).
So essentially getting good at the various games and spending time on the platform will net a higher score in Mini-Gamez and thus offer better prizes. If you don't play, you don't win. This game after all, is built for gamers.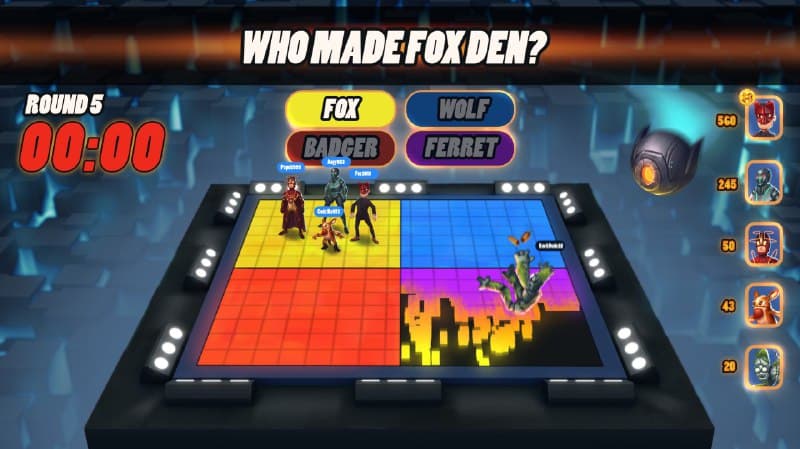 It certainly looks fun! and I like the simplicity of the concept theme too. But getting back to the season play – can you tell us a little more about that setup?
So each season is roughly 4 months long. At the end of each season where you finish is dependent on what you win. 10% of all presale items will go to the funding of the first year's prizes. In addition, players will be winning ingame items that are backed by ERC-1155 tokens. Such as new avatars, cool glowing effects, wearables for your avatars and so much more! Players who purchase a season pass with each new season can level up their passes from 0-100 and earn ingame ERC-1155 backed items every time they level up!
Special events will be held if a company chooses to, that will allow us to give away prizes and content exclusively for that company. Which means on top of all the prizes players win ingame, they have an equal opportunity to win prizes in every sponsored event. Basically, the players are always winning or working towards something every time they log in.
Giveaways will no longer be links and referrals they will be "hey, did you see ENJ is giving away thousands in prizes in this weekend's Mini-Game event"? It will change the dynamic of giveaways and evolve it into something unique and never done before.
That's cool that companies can be sponsors to help with the prize pool, but still good to see the prize pool is catered for by part of the presale! It's a good war chest so to speak. And yeah if you become part of the spark program there's that opportunity for growth too. Sweet! Back to the gameplay though, I see there's limited edition avatars that can be levelled up, can you explain that a little more?
Yeah, so ALL Avatars can actually level up in the game. The only difference between future Avatars and the ones in the presale is that the presale Avatars are exclusive to the presale. You can see this via the F located on the front of the Avatars card (stands for founder). Once the presale is finished these Avatars will never be released again. Which means these ingame playable characters will only be obtainable through trading with other players.
To level up an Avatar, players earn experience during gameplay. Once they reach level 100 an Avatar can ascend. Which will then give the card and ingame Avatar unique features. Players can also use duplicate Avatars that are won or bought to expedite the leveling process. If you own multiple copies of the same Avatar they can be burned and used to level up the Avatar. This will allow players to have practical value behind collecting multiples of the same Avatar.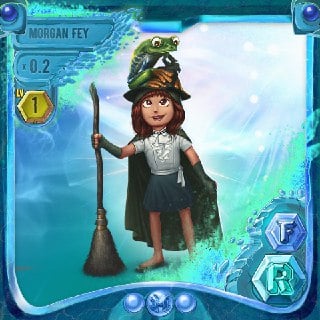 What avatars will be available for the advertised presale that's soon?
The first 7 Avatars will be available during the presale. When the game is launched, we will be rolling out new avatars. However, the game will first launch with the founding 7 avatars.
And what about the season passes?
At the end of each season if a person has purchased a season pass, they will have the opportunity to win our first season Miracle Grade Avatar if they make it to level 100. Each season pass holder will want to reach level 100 to obtain this exclusive Avatar. New Avatars will become available as prizes once we have the game out for release but only the founding Avatars will be available during the presale.
Is the platform for your game going to be for pc or mobile or both?
PC for now but if we sell out of God-Mode we can actually implement both prior to the demo.
Be cool to see what iOS and Android are like for Enj integration, great to see Kriptomat recently be accepted, sets an exciting precedent for others who are wanting to reach the IOS and Android users.
Absolutely, I know most investors were wanting mobile right away. It is actually why we started taking a look as more and more community members wanted it as well. We can build a mobile platform, but I'm not sure if it will be live when the PC demo is live as we would need App Store approval and that can take some time. We chose PC first because it's far easier to build a PC game and scale it down for iOS or Android then to do the opposite.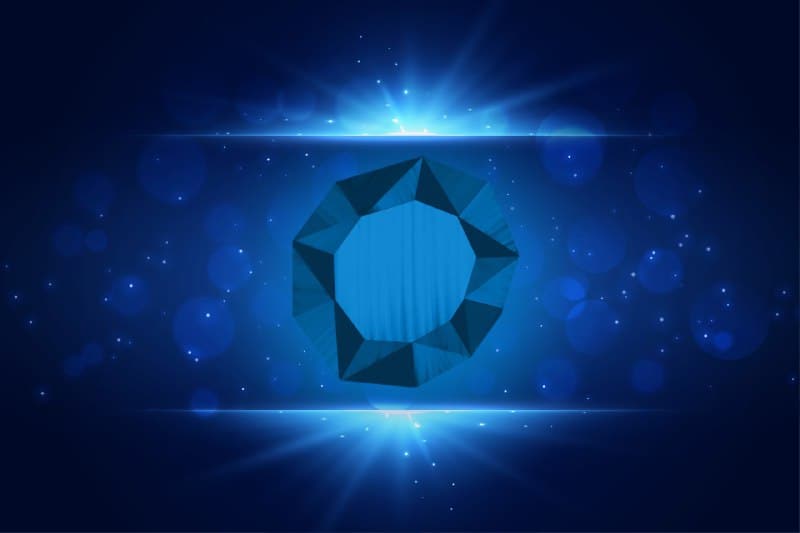 Which mini is your favorite at the moment?
I am personally fond of the Quiz game as it is equal parts chaos and knowledge. However, each game is going to be insanely addicting so I am sure this will change over the years. I think each game brings its own value and style. I am sure all players will have a game they like the most!
After watching the video I saw we could sign up for early access and so I of course did, what can we expect next after signing up and entering our Eth addresss? How soon is the pre-sale?
So, you should get a confirmation email, we will be sending out important notices and information about current giveaways and future ones. Presale is all dependent, at the moment, on if and when we receive acceptance from ENJ into Spark. I don't have the tools to handle Card levels, and everything else on the ERC-1155 cards right now. I feel it's important that we get these mainnet tools to help create our vision. However, the demo will be done within the next few weeks and as soon as I have it in my hands it will be sent off to ENJ. So technically it will be up to them as to how long until presale. We were able to dive into the Kovan Test Network and we feel the integration will go fast. We are insanely eager to get started and kick off the next phase.
Once you gain mainnet tool or Enjin spark admittance, how long do you think it will be until your vision is realised and have a MVP?
So I actually already spoke with the development team. If we can fund our game completely through the presale and Kickstarter (if needed/wanted) then the team feels that one year will be enough time to make everything come together perfect. Now, mind you people will be able to play as we patch so there won't be a full year of no gameplay. People will be playing the second the demo is out. A year is more or less to make MY vision of the game and I am super picky lol.
It's amazing what a good team can do, take what Enjin has achieved in a year! Obviously they're a much bigger team, but using their tools you are kind of a part of it already ha So how did you find out about Enjin anyway? and what's the size of your dev team?
Yeah, so I was in a group with a bunch of other players for another crypto game. From that group a couple of us created a private group to discuss projects and what not. In this group one of my mates went and bought an ENJ MFT. So, I had to inquire as to why he bought it. From that point forward it was down the rabbit hole. I think I had an ENJ MFT less then 24 hours after finding out about it ha ha!
Dev team is around 8 folks, with a lead concept artist and myself we are a 10 man team. However, the team has experience in making quality games. I've shared (above) a video to show an example of the work created by the dev team prior to working with Fox Den Studios.
They've got good skills by the looks! I've seen some information and tweets about a god mode sale that you're currently running. Can you tell us more about that?
To help give back to the community we have created 20 God-Mode passes to purchase on our telegram. We are already selling them fast, but they are a one per account limited item that gives a TON of valuable perks. From reoccurring revenue earning to creating your very own ingame Avatar and helping the team create a mini game from the ground up. It is an amazing way for us to continue to connect with the community as we continue to build the game. 100% of the funds will go towards the development of our game.
For full details, I suggest reading the God-Mode perks in our pinned message on the telegram chat.
Personal q – what's the importance of the fox symbolism for yourself? They are definitely up there in my favourite animals! Always seem to be smiling ha
Ha ha, well it all started years ago. When I first signed up for xbox live something like 15 plus years ago I had to come up with a name. I have always enjoyed fox's and have often felt my personality matches theirs a good amount. Outgoing, adventurous, silly and energetic are all ways I would say fox's and I have similarities. So, I chose to have a handle with the name DesertFox. It sounded so cool at the time and seemed to fit me. To shorten it, everyone just called me Fox over the years. After 15 plus years of being called Fox, in the countless hours of video games played, it's kind of just stuck with me.
Now, I am more comfortable hearing Fox than my actual name and it has become a part of who I am. When I was joining telegram, I used the name Fox like I would any other digital platform. So, when it came time to make Fox Den Studios, I knew I had to include a Fox (fits me in almost every way) into the name and continue down this long path that has led me to this very moment. Simply put, Fox is who I am mate!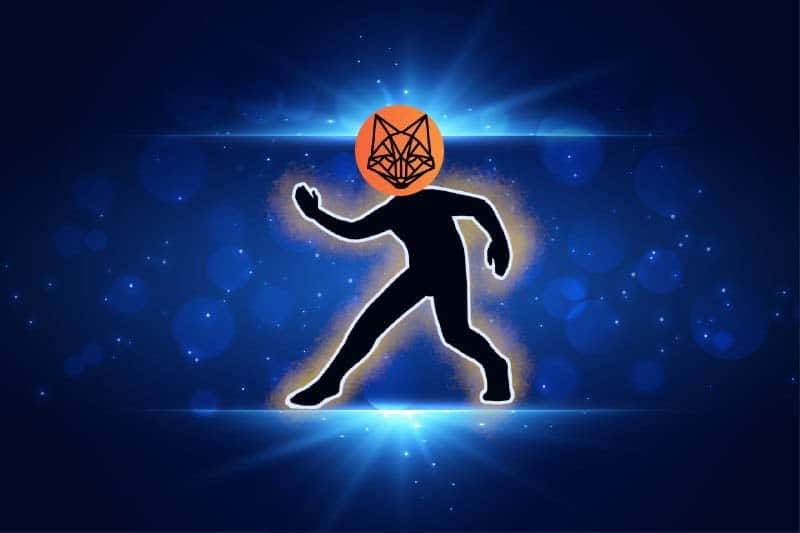 Ok well that's probably enough hounding you then lol 😉 a lot of q's but it's only because I think it looks really promising so thanks for taking the time out to answer so thoroughly. Before you foxtrot off (yup pun heaven ha) is there anything else you'd like to share with the community?
I would Like to thank you for your time and for allowing me to talk with you about our game, Mini-Gamez. We are beyond excited to see what comes next and are working hard every day to make sure we bring the best experience we possibly can to all the gamers!
Even if you are a casual gamer you will still be able to earn prizes and have a great time along the way. Mini-Gamez was built by the community and I am going to do everything I can to include the community throughout the whole experience. After all, we are creating this for you! It's because of our community and the folks who eventually will join that we are able to build and develop something so unique and special. So, I want to thank them as well.
Check out our telegram for more information and pick one up before they are all gone! Also, to celebrate the release of our announcement video we are running a HUGE Gleam giveaway with tons of MFT's and insanely valuable items. You absolutely will NOT want to miss this completely free giveaway.
This can be found on our telegram or on our website www.foxdenstudios.io Well, I guess that about wraps it up! Thanks for everything mate, this was a wonderful conversation and I can't wait to play you in our game! See you all again soon.
Cheers Fox! It's great to see people want to make a positive difference where they can, and it only helps everyone that peeps such as yourself keep trying to make our experiences better. Would love to host or sponsor a quiz on your platform one day 🙂 Great chatting likewise and wish you all the best with future progress! Should others want to venture down the fox den and find out more, be sure to keep an eye out on the following Foxden links. As always, thanks to all for having a read:) Hope you now know a little bit more about this ever expanding gaming multiverse! Melt out;)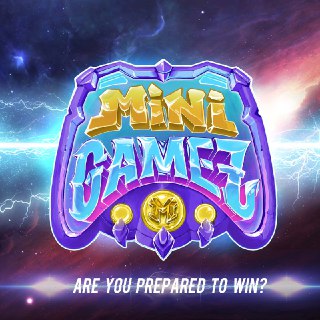 Meltelbrot Links – Keep on point!
Are you an Original ERC-1155 Minter? Check out the Minters Galaxy to star!
Connect with eGamers.io: Twitter, Telegram, Instagram, Facebook, Discord, Youtube, Facebook Group, Steemit, Reddit