Today I'm chatting with Xavier Moore, founder of Enigma Games, who are developing Shield of Shalwend and Min Mins, both powered by the Enjin Gaming Blockchain Solution. For this interview we focus on Min Mins – a turn based strategy game where armies of five compete for dominance in a battlefield of clouds. It has been likened to a 'battleship' style of gameplay. But first as always, the usual giveaway!
Again, us writers will be giving away another batch of 10 Meltelbrot/eGamers tokens to the first 10 who follow, retweet this article, and add their ENJ/ETH Collectible Address as a reply on Meltelbrot twitter. Also Enigma Games have kindly offered to mint Enjin Legends to 5 winners ongoing for a limited time afterwards as per above 🙂 For interest sake, their other tokens currently minted can be found on Enigma Games EnjinX Platform.
Also…Min Mins has another flash giveaway taking place but this – GIVEAWAY ENDS IN 24 HOURS. Good luck!! Now let's find out more.
Great to chat again Xavier, and a special thanks to Rain Catcher for the inspiration. Having chatted with you in Meltelbrot #32, the enigma has been somewhat unveiled, but it's always great to find out more so how have you been Mr. Moore;? And how's general progress been since we last chatted?
Things have been nonstop since the launch of Shield of Shalwend. Our last talk ended with my enthusiasm with rebuilding our community. Now we have a constant flow of new ideas and personalities in our channels so I would say mission accomplished!
Nice one! We touched on Min Mins in the last interview and I hear it's coming out soon – which is great to hear! What can gamers expect?
This title is our first ever attempt at a PvP focused game for mobile. Gamers should be ready to join us at the start of this new adventure. Our last PvP focused game grew to over 200k players and constantly evolved over 6 years. We are expecting Min-Mins to follow the same path.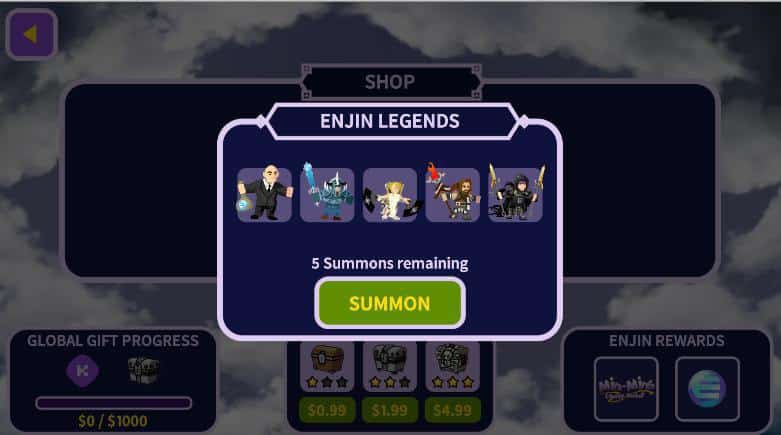 I thought your representation of some of the Enjin team for a Legend series, with the likes of Maxim the CEO depicted in character, was pretty fun. How'd this all come about?
In our last discussion I mentioned that Enigma Games is considered an idea-funded company. This idea was from a brainstorming session with one of our gamers from the community. We were discussing ways to create a usage for the Enjin MFT and luckily the Enjin staff agreed to the idea. Once we get our hands on a great idea, it doesn't take long for it to be brought to life.
How will players be able to use this Enjin Legend set in your game?
The first method is by holding the Enjin MFT. Once logged into the game, players will be able to summon the full team up to 5 times. Another way to get the Enjin legends is by holding the Min-Mins Token and any of the Enjin Legend tokens. This allows unlimited summons of that character in-game.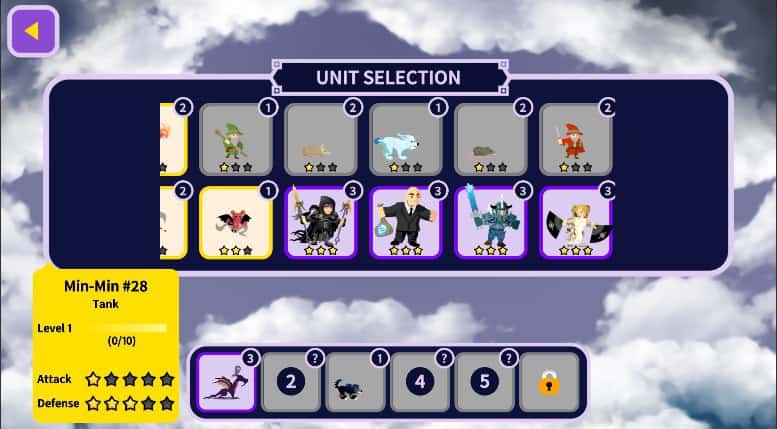 I see units are divided into five classes: Bombers, Destroyers, Healers, Scouts, and Tanks. Who's who?
This is a secret! We will have a reveal video right before the launch is announced.
How can we obtain one of these Enjin backed collectible gaming assets?
Enjin Legend tokens will be given away to winners of our various promotions and awarded with the purchase of Enigma Collectible crates.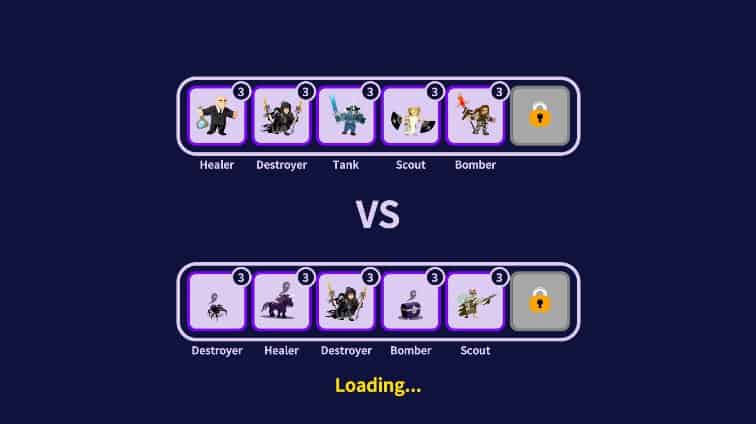 Love a good crate! What other sets are there of the five classes mentioned above?
The Enjin Legends are the first themed team for the game. We plan on releasing new content every month so there will be more teams added in the future. Holders of the Min-Mins Token will have access to all future teams.
With the game coming out soon, what can we expect in the near future?
We are still moving forward with our plans to integrate Enjin into our next 5 games. The next game launch will be Warriors 2 which is another turn based strategy game. After that we have: Solved (jugsaw puzzle adventure), Theta Warriors Defense (real time strategy), K9 Empire (pet manager), and Whiz Racer (math racing). A few of these games are already well over 50% complete so they will probably launch this year.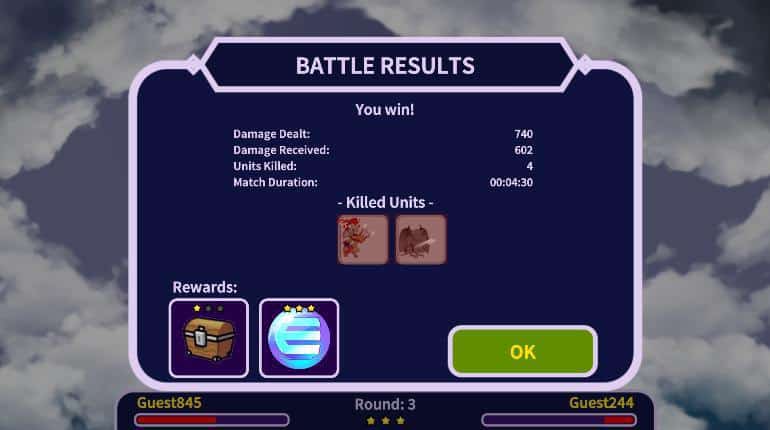 Wow that's a lot in the pipeline!! How's Shield of Shalwend progressing?
Shalwend is headed to Steam as soon as Min-Mins launch is complete. It was exciting to see the game sales hit 100+ within the first week of launch. We had a few bugs fo fix and now with the Enjin integration solid, it's time for the big leagues!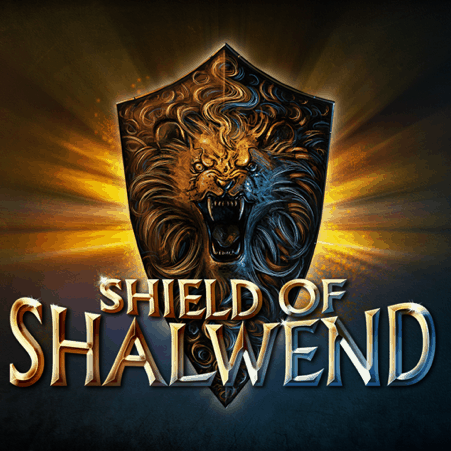 On the home run I hope 🙂 Anything else you'd like to share with the readership?
We are very appreciative of the Enjin community for bombarding us with suggestions and criticism! The developers have been working nonstop and we are in a position to bring in new talent. Marketing, which is by far our weakest area, has been steadily improving thanks to the community members that have been donating their time to set us on the right path. We have been in the game industry for 19 years now so no criticism is too harsh and no idea is too small. Come to our chat channels and join us on this new adventure of creating blockchain games.
I reckon the community is behind you mate and so is Enjin – the legends;) and yeah marketing is its on beast eh, it's good to see Enjin provide materials for it like this blog – 7 Best Gaming and Marketing agencies, or projects like Rhovit helping giving games like Age of Rust another space. It's exciting times and there's plenty of really intelligent and creative types working hard to make stuff smooth for gamers. It's only going to get better I feel. Best of luck with your projects Xavier, and I look forward to cracking a crate in the near future 🙂 Should others want to keep unveiling the Enigma, please follow the links below and click to explore!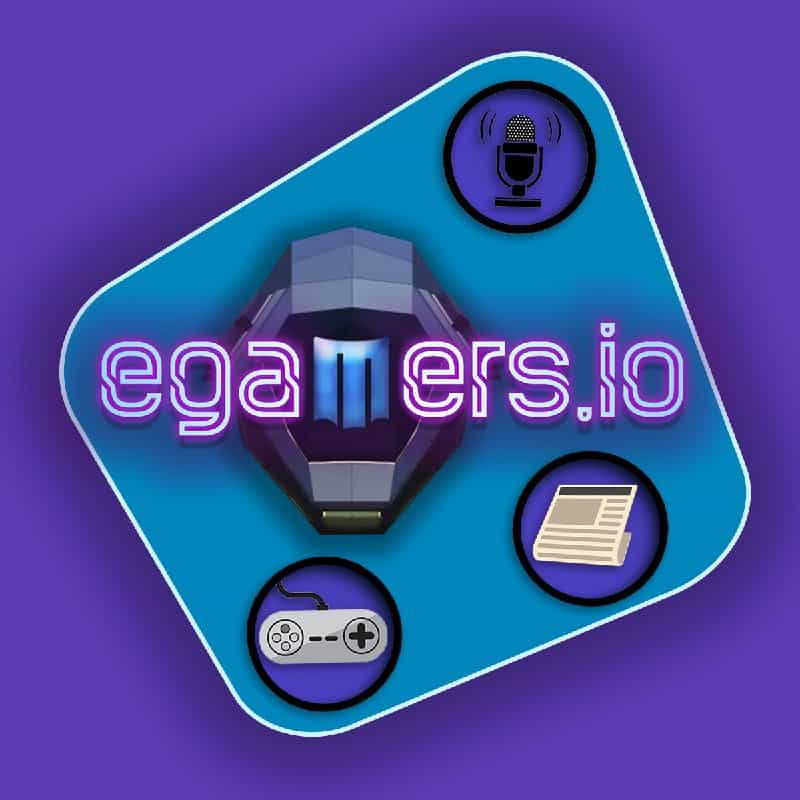 Meltelbrot Links Below – Keep on point!
Are you an Original ERC-1155 Minter? Check out the Minters Galaxy to star!
Today in the Multiverse – Recent News.
Connect with eGamers.io: Twitter, Telegram, Instagram, Facebook, Discord, Youtube, Facebook Group, Steemit, Reddit