Today I'm chatting with Maxwell, CEO of InFocus Games, who are developing Pathfinders – a blockchain, sci-fi top-down shooter game made with Enjin and Unity 3D. They are one of many indie game houses now partnered with Enjin via their Early Adopter and Spark programs to produce quality blockchain games. Pathfinders is currently playable as public demo that's available through their website, and will very soon launch an open beta with version 1.0. Let's focus a lil more and get into it!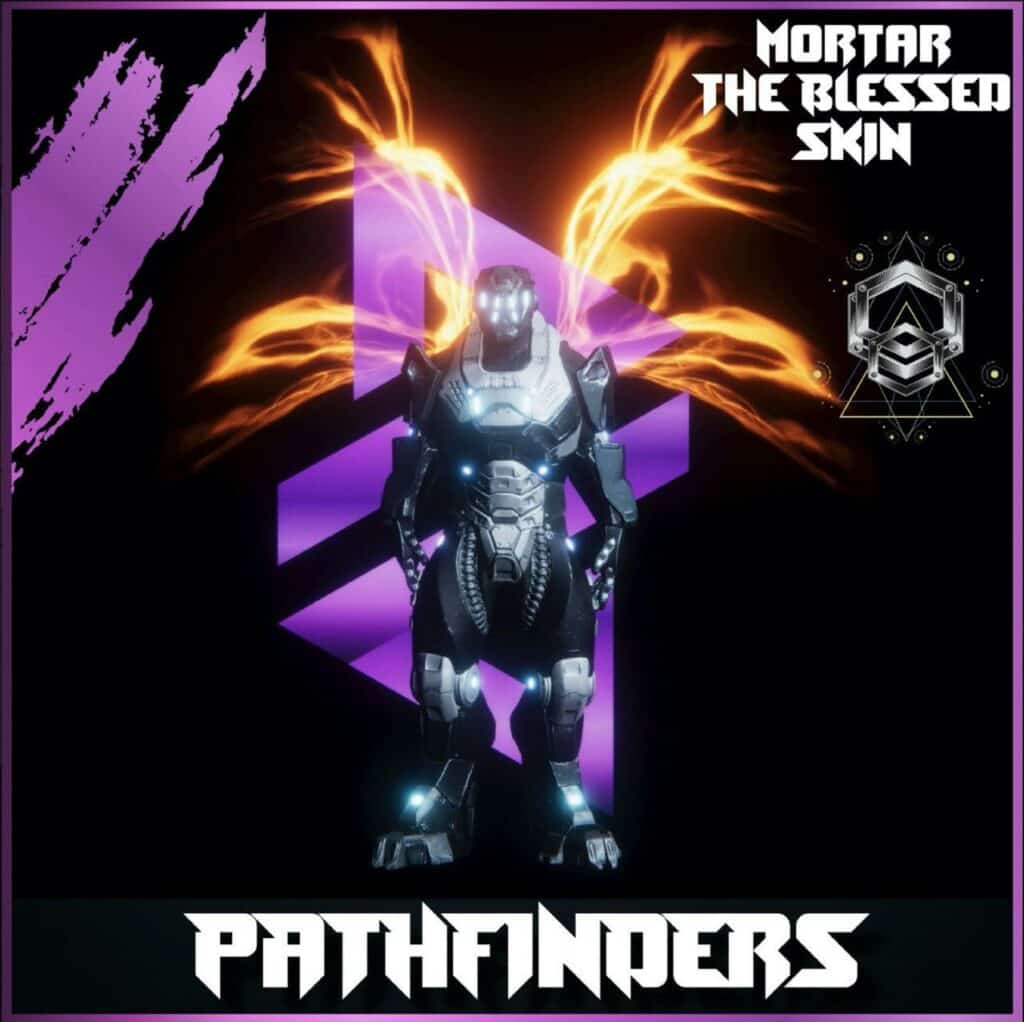 But first the giveaway, again us writers will be giving away another batch of 10 Meltelbrot/eGamers tokens to the first 10 who follow, retweet this article, and add their ENJ/ETH address as a reply on Meltelbrot twitter. Infocus Games will also be giving away 5 of their new "Blessed Mortar" Skins (seen above) as a chance to win for everyone who help shares the good news. These winners will be picked after a week or so via Fairpick.io (so it's truly random!).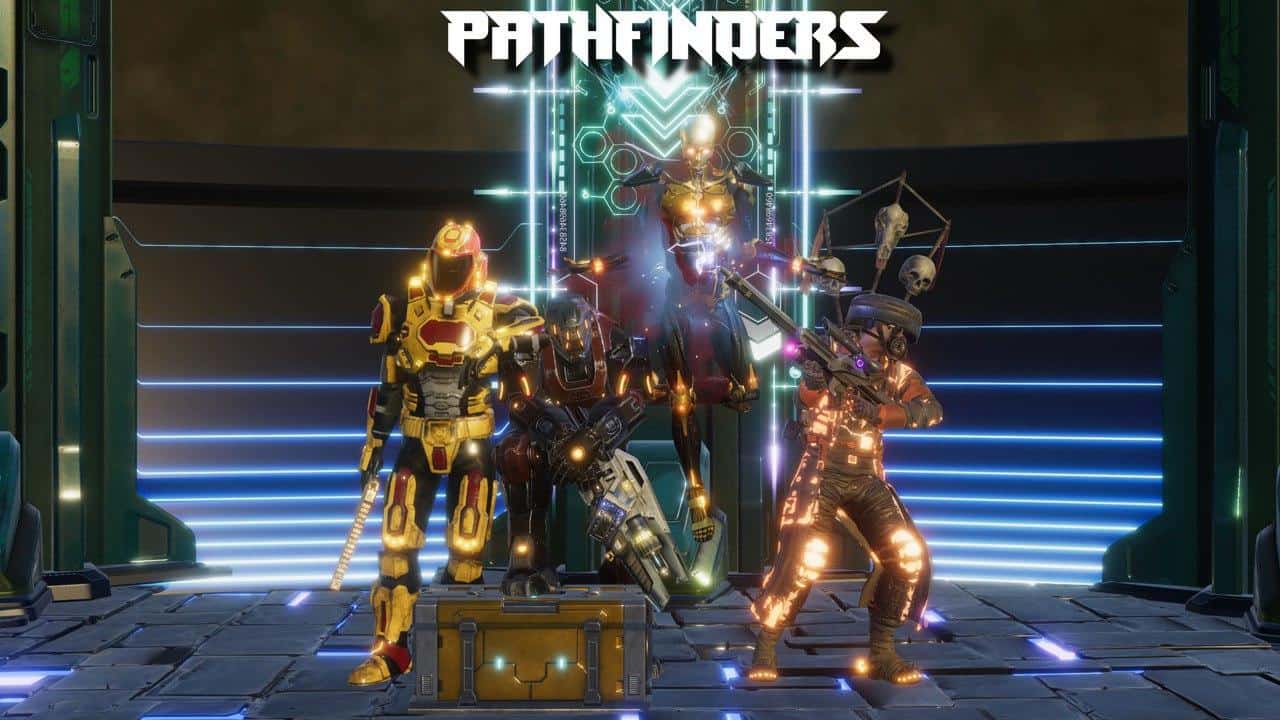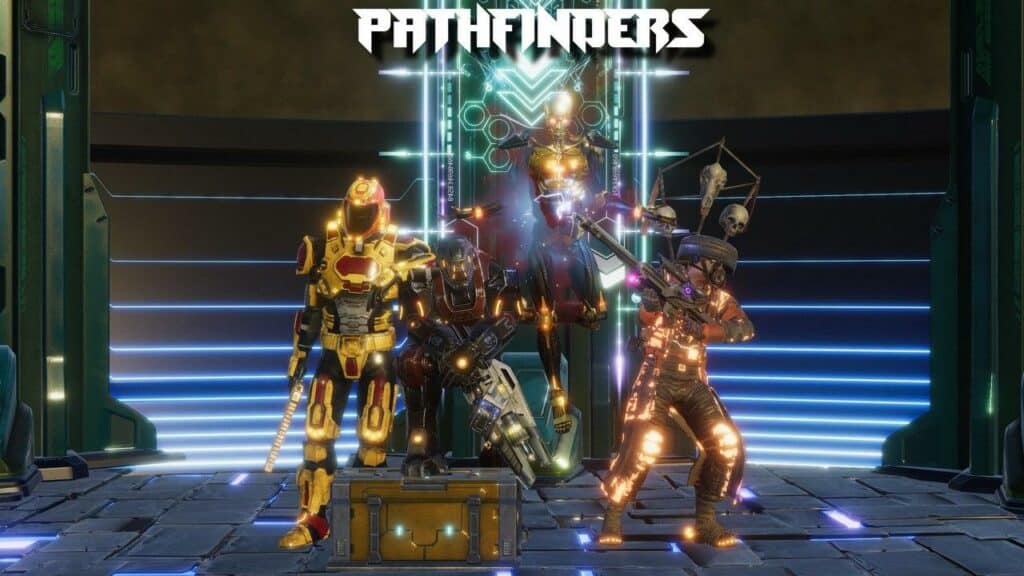 Thanks for chatting today Maxwell, it must be busy in your camp preparing for the beta! First q I like to ask is – what's your background in gaming and / or gaming development?
I have a long history in the game development industry and have worked for more than 10 years with programming. In my latest job I was the senior team lead game programmer at a project and eventually decided to start my own. During my years in the game industry I have come up with loads of ideas for new games, and it has long been my dream to bring a number of these to life.
As a child I enjoyed playing video games, but I was even more enthusiastic about creating new ones. Now I've taken the step and I'm in the midst of realizing this dream – I hope to one day share some of the universes I have imagined through my own games. So, my job is no longer just a job to me, but part of my life – in some sense I'm living the dream! However, the difficult part is having to think business into it. In the ideal world I would like to just focus on making great games that players enjoy, but sadly something has to pay the bills. Initially I wanted to take the classic Steam game development path, but the freedom of assets and multiverse potential that blockchain game integration provide seemed very appealing to me.
My vision is to create a huge EverVerse with multiple intertwined games and gameplays, where items from one game can easily be used in others – or traded, sold and bought freely among players. Or where your faction standings in one game can affect your gameplay experience in others. And so on 😉
I like the name of your company, InFocus, we need to be in this day and age. What's your role for the company and who else do you have on board to help with development?
I have a bit of a "split role" as I both function as CEO but also play a big part in the game development. Apart from myself I have a development team with a senior and a junior programmer and also 3D designers/artists helping with the game development. We also have a CMO helping with marketing, public communication, events and similar.
So you are currently developing two games Clash of the Aces and Pathfinders, but I gather you have focused on one at this point – Pathfinders – can you explain what the game is about?
This game is all about sci-fi action! Version 1.0 will focus on top-down shooting action but later also space combat and exploration will play a big part, and these two will work together in an interesting combination – imagine you explore space and find an interesting location with your spaceship. You then proceed to the top-down gameplay while your character explores this location further. Perhaps you collect some loot and materials during the top-down action experience which can later be used to upgrade your spaceship – and vice versa. I think this is a rather unique combination of two very well-respected types of gameplay – both in regular gaming but also in the current blockchain scene.
Later Clash of the Aces will add first-person shooter action to the same universe and even allow you to use that awesome laser rifle you looted on planet x to shoot your friends or enemies 😉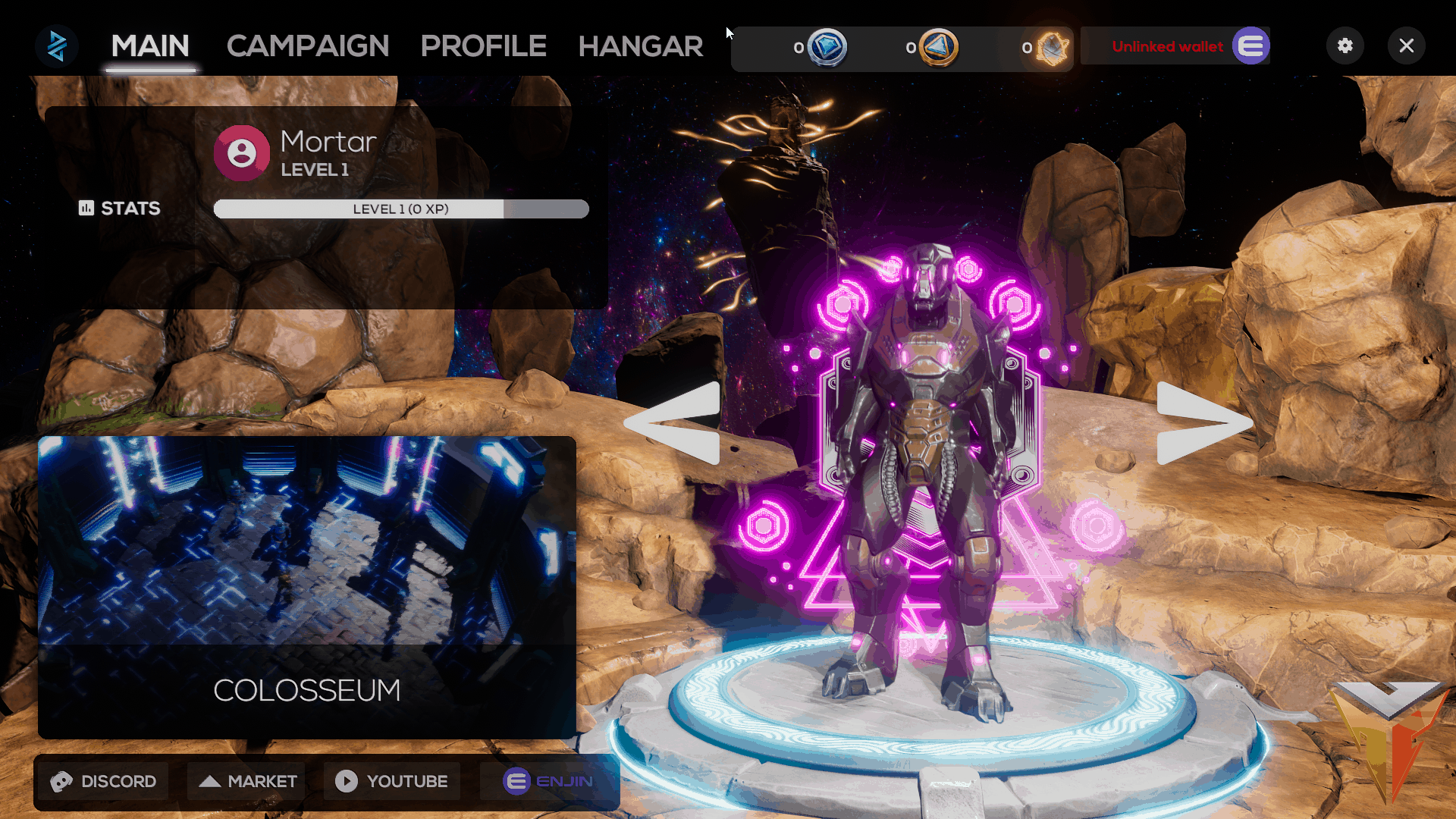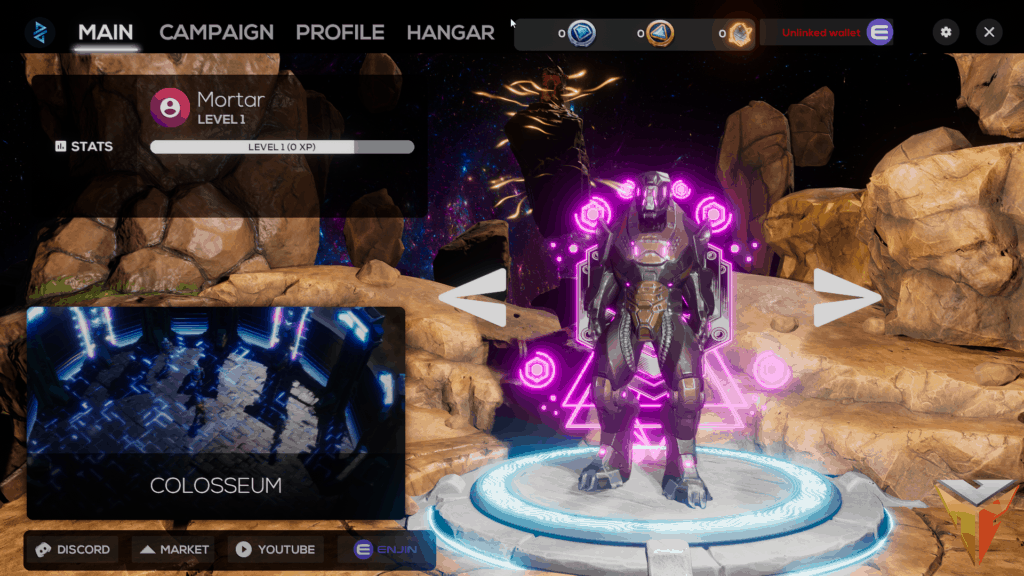 Why has Pathfinders become your primary focus?
Gameplay wise it's a good foundation for the EverVerse realm since it allows a lot of different variations in gameplay. This way it becomes possible to build several larger blockchain based games, each with plenty of minigames and in short time produce a fun and varying gameplay experience fully in line with modern games on Steam. Our vision is that games by InFocus should appeal to a wide range of players and not just a select few, like many current blockchain games (such as TCG) do. Also, it will be easy to add other types of gameplay like first-person shooter PVP to this foundation later on.
I see there are a heap of game play modes: Explore, Base Defend, Colosseum, Laboratories, EverVerse Garguntura! Can you quickly discuss the basic gameplay of Pathfinders and what each mode will offer players?
Right, so in Pathfinders the mode called Colosseum will consist of classic "survive as many waves as possible" gameplay with in-game and blockchain loot awarded based on how far you make it.
Dungeons in Pathfinders will remind players of Forgotten Artifacts with exploration style gameplay and requiring in-game currency or items to access. These assets can be earned by playing colosseum for example, or later by exploring space. I've already said a little about how the space exploration also part can build upon dungeons – in the future you might have to find a rare dungeon through space exploration in order to access it. Space exploration will also add a deep crafting system to the game where minerals mined or looted can be used to upgrade not only ships but also weapons and equipment, or craft new ones.
Base Defend will be a a sort of traditional tower defence gameplay and provide some further variation when players don't feel like playing the other game modes. Details of Laboratories and Gargantura will be announced in the future 🙂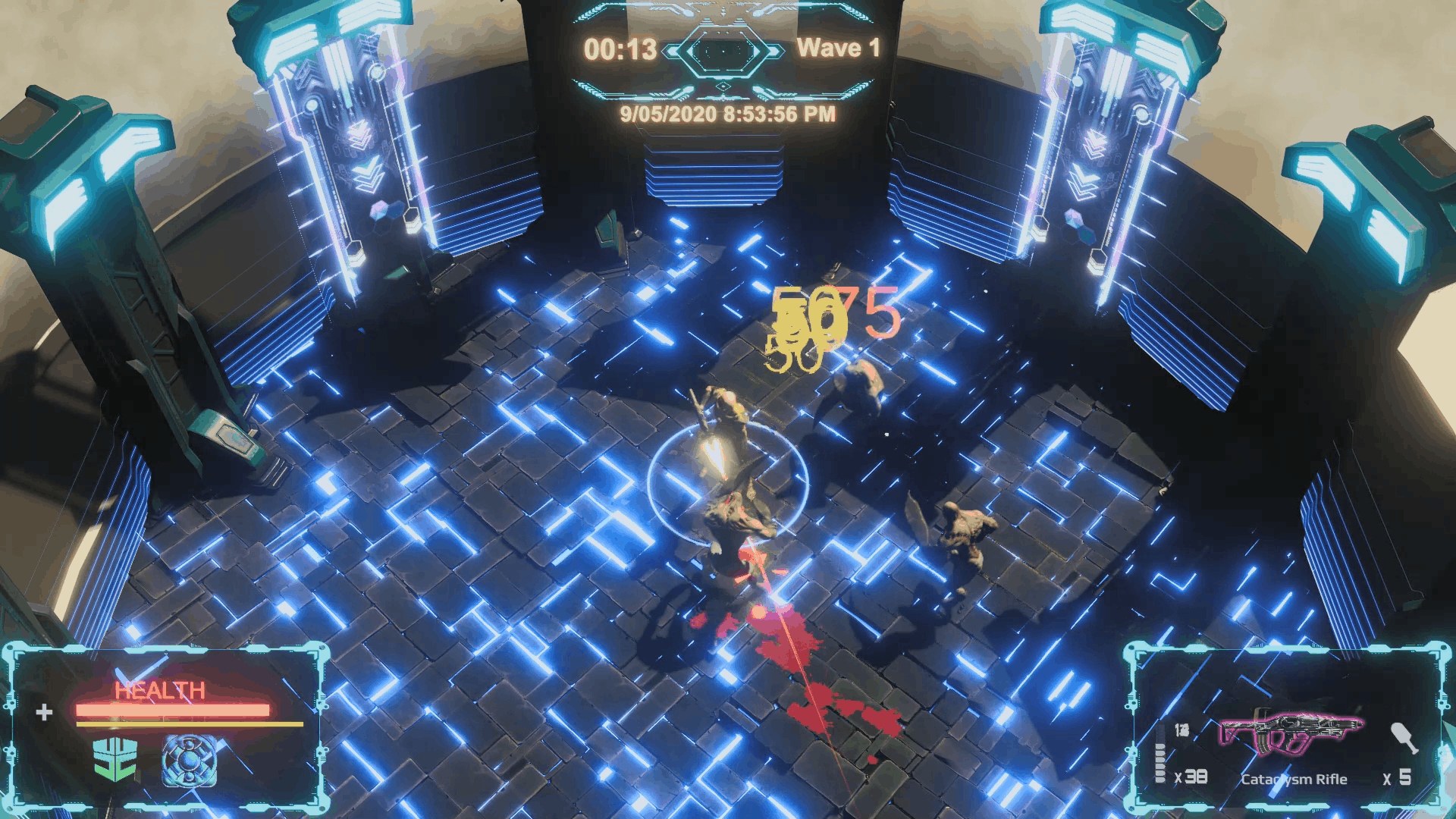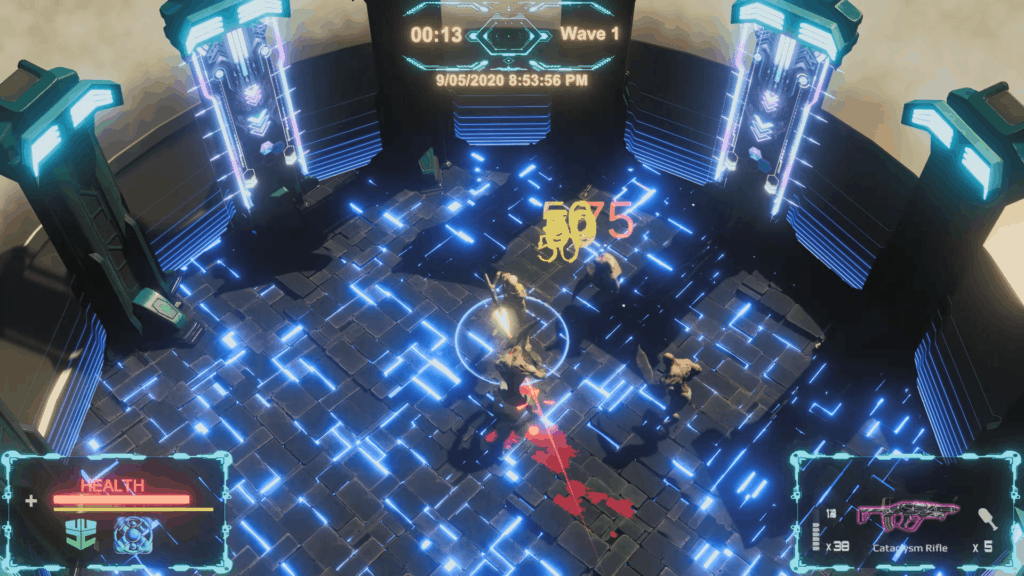 Gaming assets, namely blockchain assets, are a big part of the intrigue and excitement in this space. What innovative assets are you creating that we can all hodl in our Enjin wallets?
There's actually a lot to choose from! The most interesting one is the EverVerse Founders Token, which exists in very limited supply and provide bonusses in all future EverVerse games – and also monthly airdrops. It currently costs 60$, but will increase in price when version 1.1 launches, so if you want it at a discount be sure to get one now 😉
Otherwise there's assets suited to most players likings: Ship schematics that allow you to build specific spaceship for the space exploration part, weapons to be used in the top-down and first-person shooter part, characters that can be used in a multiple of the gameplay mode and even high-class space stations that will allow owners to earn passive income: Right now the stations only offer (huge) monthly airdrops but later they will play an important part in crafting. The stations will serve as gear shops and some types of gear, equipment and ships will only be craftable on specific stations. For example, the biggest ships in the games will only be craftable at genesis stations, of which only 10 exist. Every time an item is crafted on a station, the owner of that station receives a percentage of the crafting materials as a fee – and this way earns passive income. Later also markets, events, and similar will be added to the stations.
Generally, most assets such as weapons and characters come in different rarities such as common, uncommen, rare, epic, legendary and the highest-ranking exotic. Each asset will be upgradeable both through levelling and in some cases by fusing. I.e. a number of common weapons can be traded for an uncommen item or loot crate.
Finally, there's also the official currency of the EverVerse called EverVerse Coins (EVC) – for now they're a centralized in-game currency used to access dungeons, buy loot crates, etc. but in the future they will also be usable in our shop at a fixed value (the one they're sold for right now actually – without the current store bonus that is ;)) and they will also become a decentralized currency. If you decide to get some from our shop now, you actually get some bonus EVC along with your purchase – so this could be a good way to score a future discount in our store! This bonus will be decreased or even removed with the launch of 1.1 though, so don't wait too long.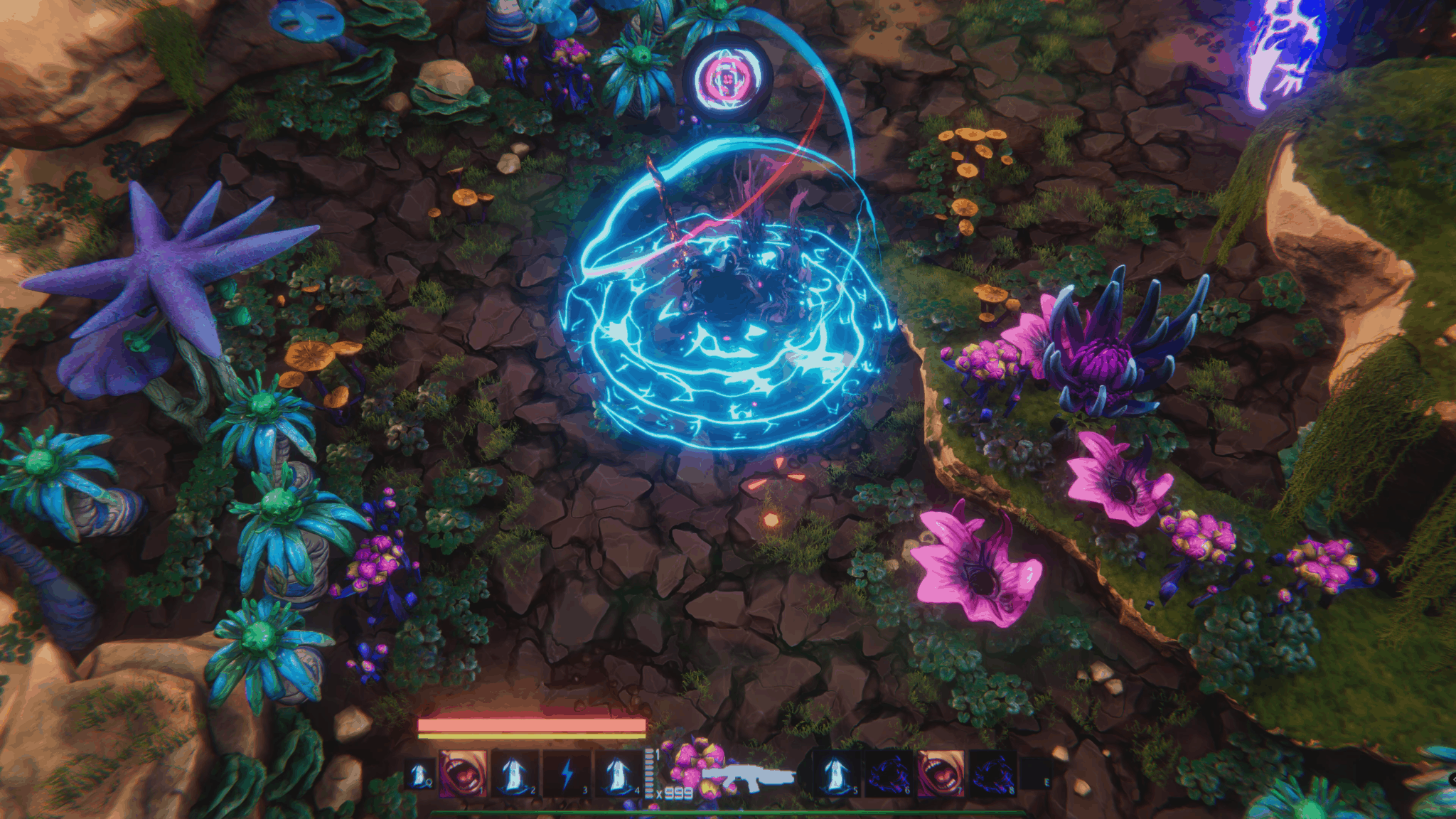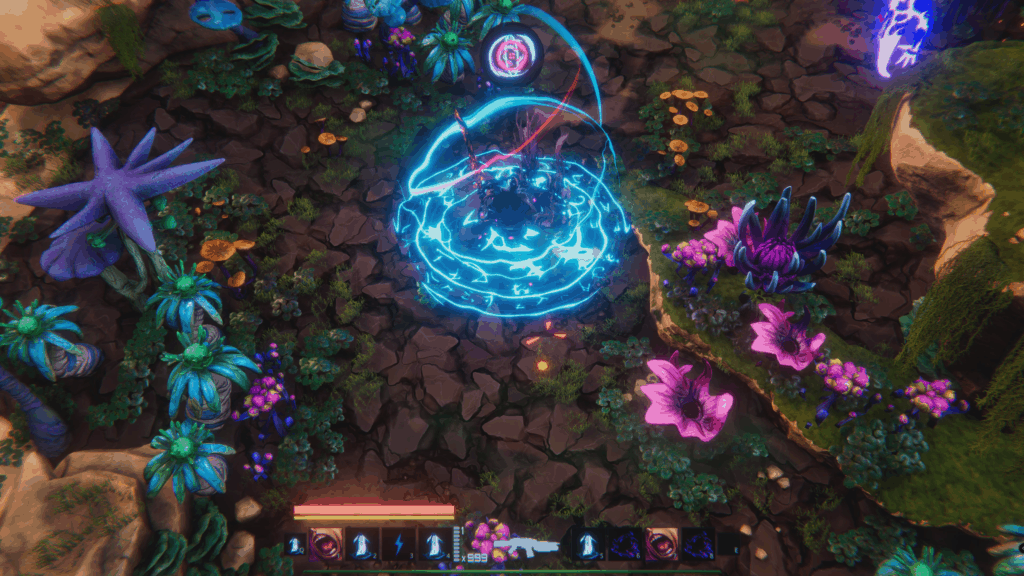 What's your favourite gaming asset that you've created and why?
It's probably the Genesis Station. This is just an amazingly high-class, high-value NFT – it can be compared to stations in Space Misfits, servers in Alterverse: Disruption and mythic cards in Gods Unchained. Only 10 of these will be created and very few people will own one – for now their only utility is passive income of EVC and airdrops but as mentioned they will in the future play an important role in the EverVerse and its different games. I have a feeling their value will increase quite significantly with time. So now is the chance if you want something exclusive to HODL 😉 (you should consider tagging Whaleshark in this hehe).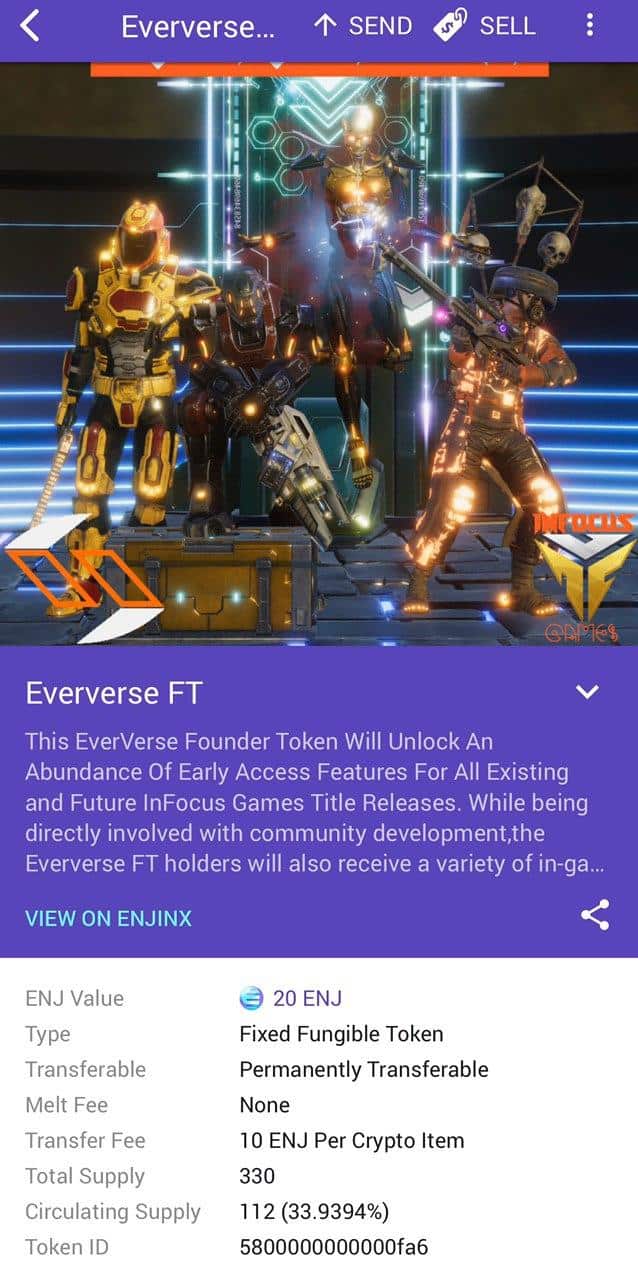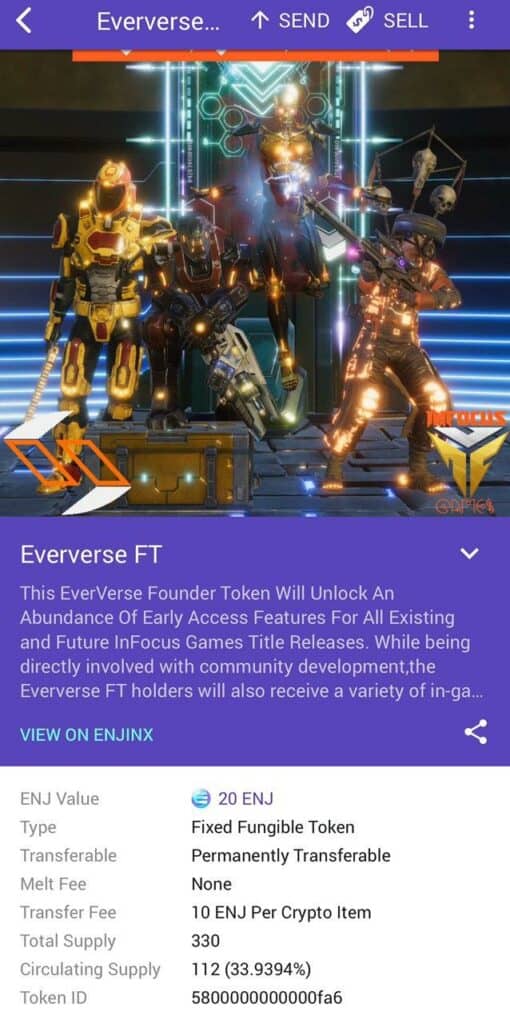 What's your favourite gaming asset outside of your game and why?
The Enjin MFT. It shows the early backers of Enjin and gives some very nice airdrops now and then 😉
Your public demo is already available and open beta is not far away either. What will you be providing to EFT token holders for their financial commitment to your game?
EFT holders receive some very decent benefits! And the earlier you have purchased one or the sooner you do it now, the more benefits. First of all, there's a monthly airdrop which is stackable – so if you own two EFTs you will receive two airdrops, simple as that. Then of course there's a range of in-game bonusses such as bonus experience and enchantment chance, free access to some dungeons that otherwise cost EVCs or require keys to access, events limited to EFT holders, etc. Then there's also some discount on our stores and finally, we plan that one day it should be possible to rent out your EFT (or EFT's) to all the less lucky people who weren't in time to become early supporters. Oh, and a small final bonus, all EFT holders will get a few days early access to some of the upcoming release! Extra benefits for future EverVerse games may also be implemented in the future.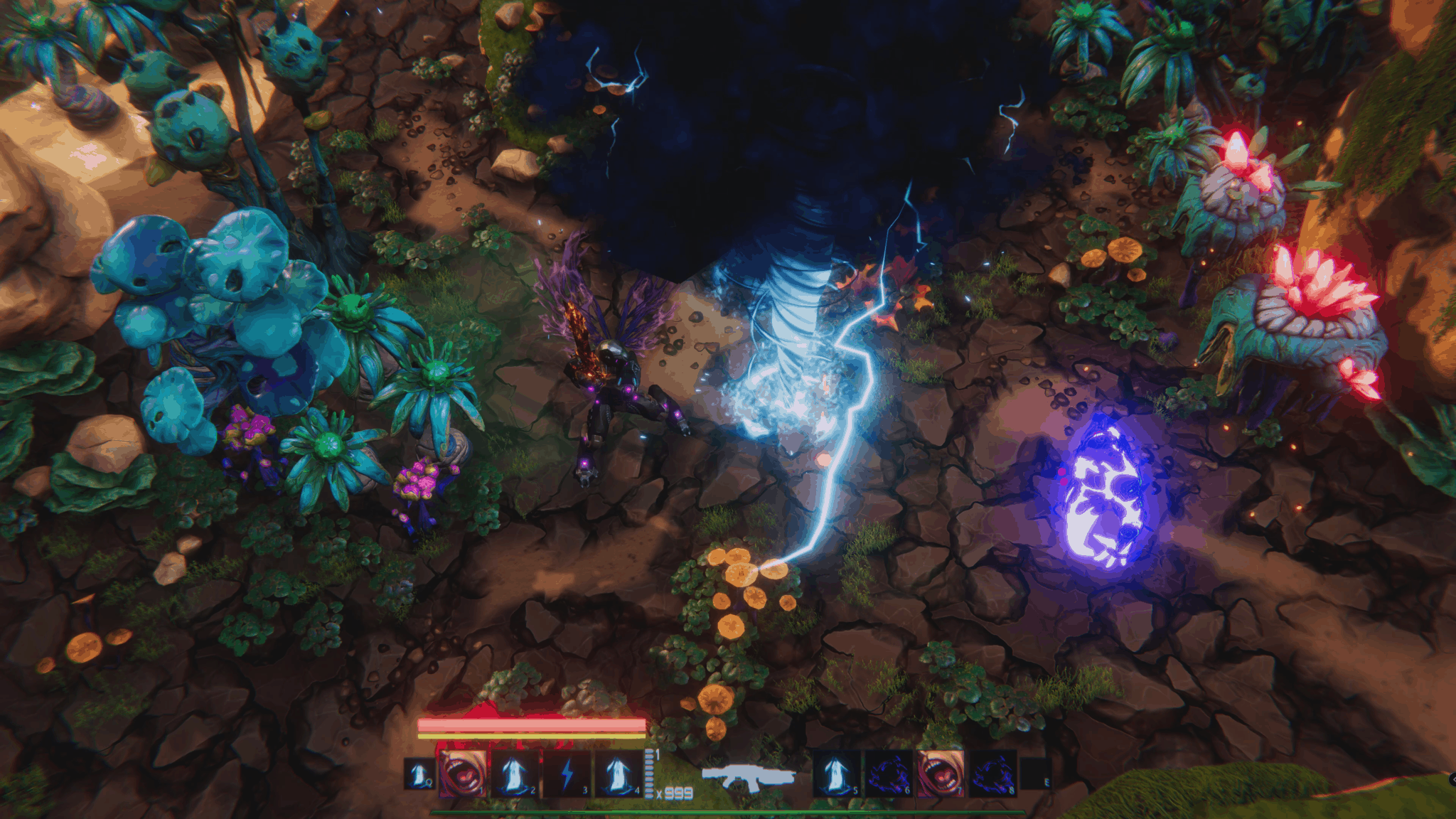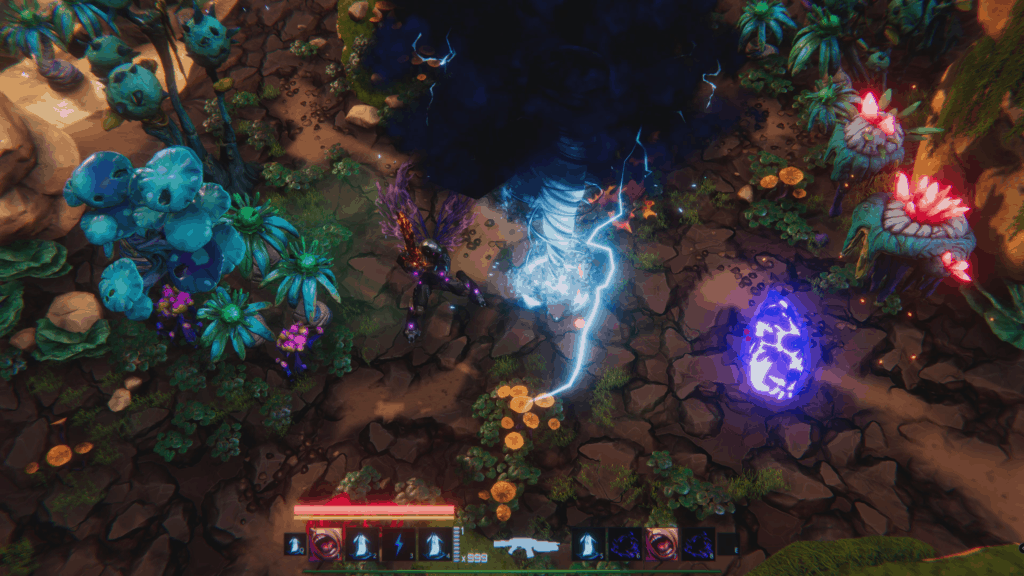 Do you intend to integrate your game into the expanding gaming Multiverse, and collaborate with other multiverse developers?
This is definitely in the pipeline! Multiverse and in general integration with other different "-verse's" is part of the EverVerse DNA – and we would love to both integrate the use of Multiverse items into Pathfinders, and also allow other game developers to integrate our EverVerse items into their games.
After beta, and players have enjoyed what you've created, what's next on the path;?
There's a lot in the pipeline actually! I think the best way to describe it is by showing our road map. It's not completely up to date but it gives a general idea about what we expect to spend our development hours on in the next couple of months. Also keep an eye out for posts on Twitter, Peakd, Medium and our other social channels where we will try and share at least weekly updates and teasers 🙂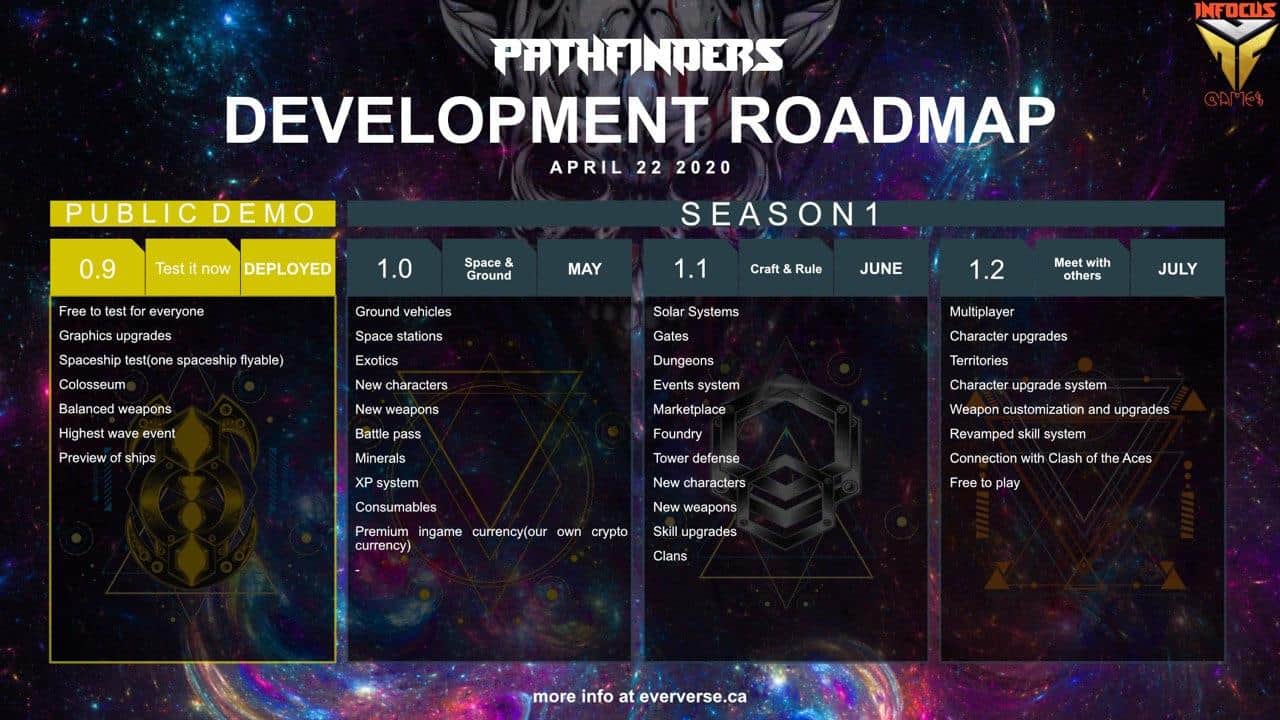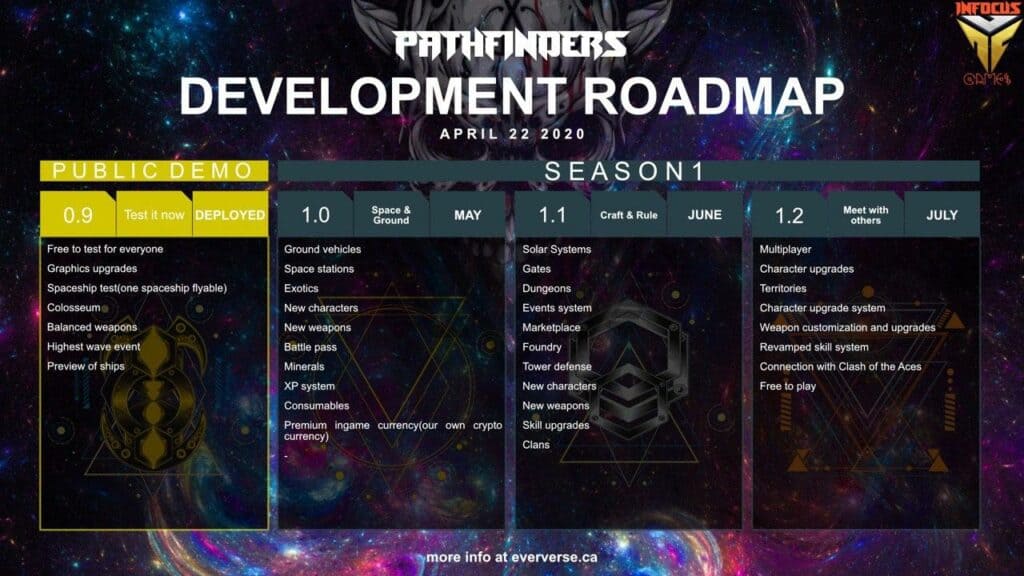 Where do you see InFocus Games in the next couple of years?
I think we will be one of the first blockchain based games to bridge the gap between the more investor focused blockchain gaming community and the more casual steam gaming community. Not only with Pathfinders but also with Clash of the Aces and other upcoming games that ties into the EverVerse idea.
Buidl buidl 🙂 Is there anything else you'd like to share with the readers?
We've had a troubled winter and I'm deeply sorry for any inconveniences this has led to for our players. There's been a lot of confusion and we've made some tough decisions to switch out some people on our team. However, we're back on track and trying our best to build up trust again. I hope our supporters know that we really have the best intentions and don't intend to do screw anyone over with deals or other things that are unfair to early supporters.
Finally, I promise that all our supporters will be rewarded in time – and that rewards will take into consideration when each player started supporting us, how consistent their support has been and of course how large as well. A big thank you to all early and current players J
If you would like to know more about the EverVerse and Pathfinders I suggest you check out our most recent post on Peakd.com: https://peakd.com/giveaway/@eshawn/pre-deployment-1-the-eververse
Also please follow us on Twitter where we share links to news and updates. And if you want to know more or join some of our events feel free to join our Telegram (https://t.me/InFocusGamesGr) or Discord (https://discord.gg/zbwTMnH) channel.
Thanks heaps for taking time out Maxwell. It's still early days for many games so it's good to see your team keep progressing. Having played in your last wave event, I can see the potential, and I'm sure many others appreciate what you are building! Should readers want to find out more please follow the links!