In Brief:
Gala Games present the second game of its Ecosystem, Mirandus.
Mirandus is an MMORPG-based game with land ownership.
Land deeds are extremely rare and the top ones are selling for over 1 Million USD.
Gala Games announced the second game of the ecosystem, Mirandus, an open-world RPG with unheard opportunities and a 50% discount in land deeds until today! The Mirandus announcement comes a few days after the ERC-20 token launch on the Ethereum blockchain and the Splinterlands partnership.
Gala games is an evergrowing ecosystem under development for around two years. Founded by Eric Schiermeyer, co-founder and former analytics expert at Zynga, the platform aims to become mainstream and bring blockchain gaming to the masses.
Mirandus is the newest title with its own Land plots varying from Citadels worth over a million USD to Homesteads for as low as $50. The game is inspired by old-school MUDs (Multi-user dungeons) and modern MMORPGs. It combines user ownership and other benefits of blockchain with the fascinating gameplay of MMORPGs.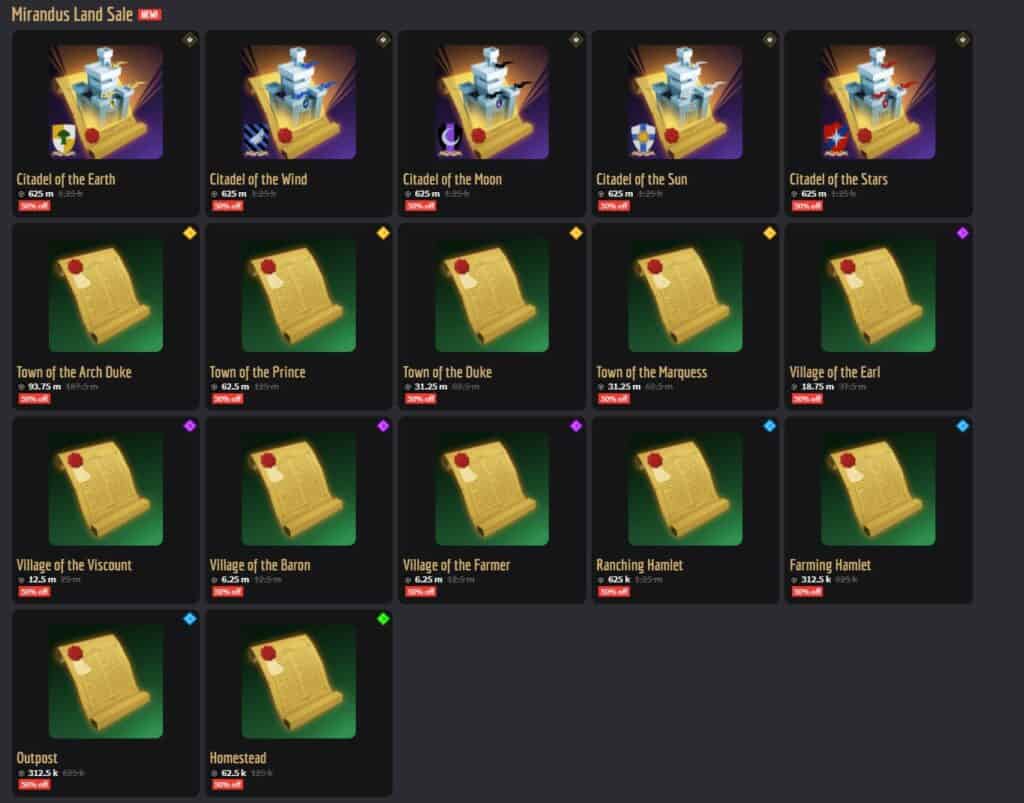 The highest rank is the King, and to become a king; you need to spend half a million dollars to get a Citadel. Sounds a lot of money? The price is discounted by 50%, and today is the last day to get that discount.
There are 1,615 first-class land deeds in total. The most valuable are the Citadels, which are all one of a kind while the rest land deeds are also extremely rare. The lowest tier is Homestead, with 1,000 supply.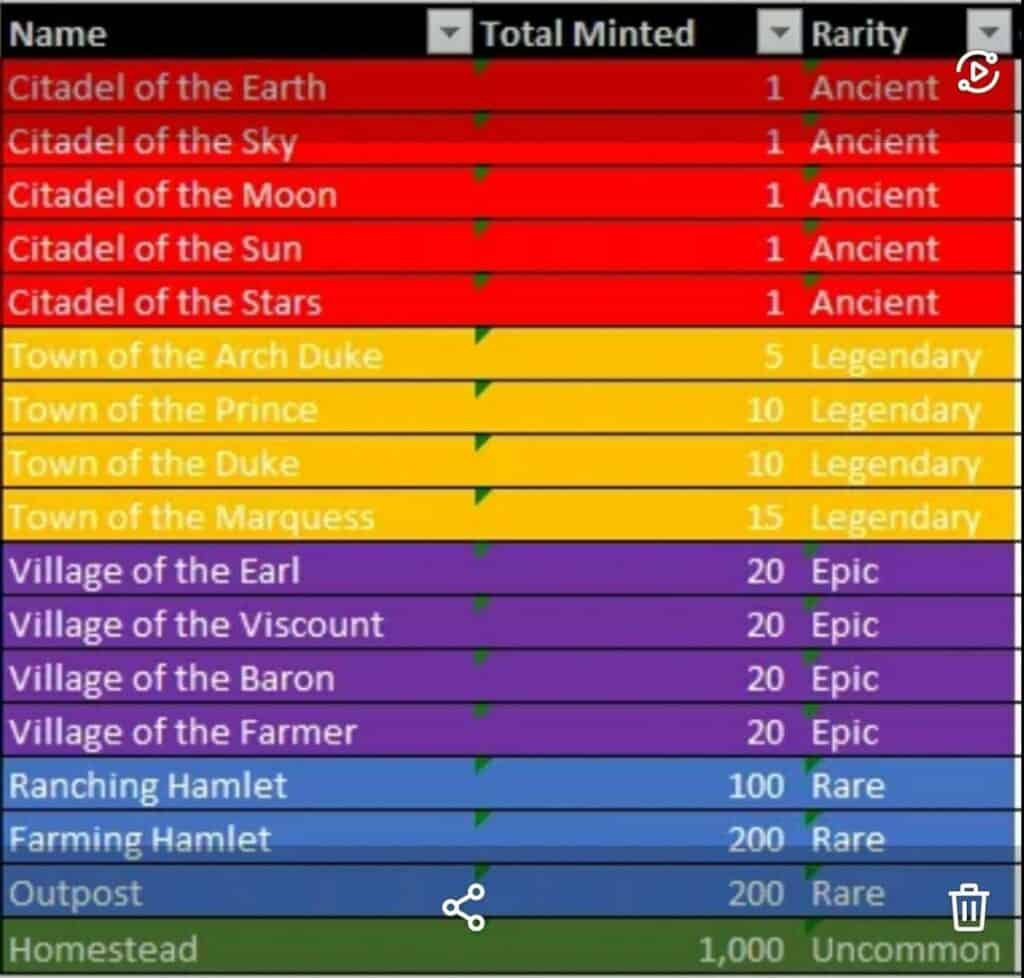 Owning a larger land will allow you to allocate spots to other players so they can build and operate shops or anything else. Second-tier deeds can be placed within Citadels, and they must follow the rules established by the King.
While Mirandus is not yet available, you can try Town Star, there are weekly tournaments that reward the top players and it's getting very competitive over time.
Read the interview with GALA Games founder Eric Schiermeyer.
Sign-Up for free and check out the Gala Games Platform.
Egamers.io is using affiliate links to monetize our content.