As we know that BTC is struggling to hold the $20k support and Ethereum is also losing value as it's facing huge selling pressure at $1100, the metaverse coins are also losing market cap as the bear market continues.
Some would find this a good opportunity for accumulation and DCA-ing while others would fear and sell under pressure. In this article, we will take a look at the top three metaverse projects and coins with less than a $3 million market cap.
3. TORUM ($XTM) – Market Cap $2 million
Torum (XTM) is a metaverse social platform and ecosystem launched in July 2020. At the time of writing, the platform has over 200,000 active users.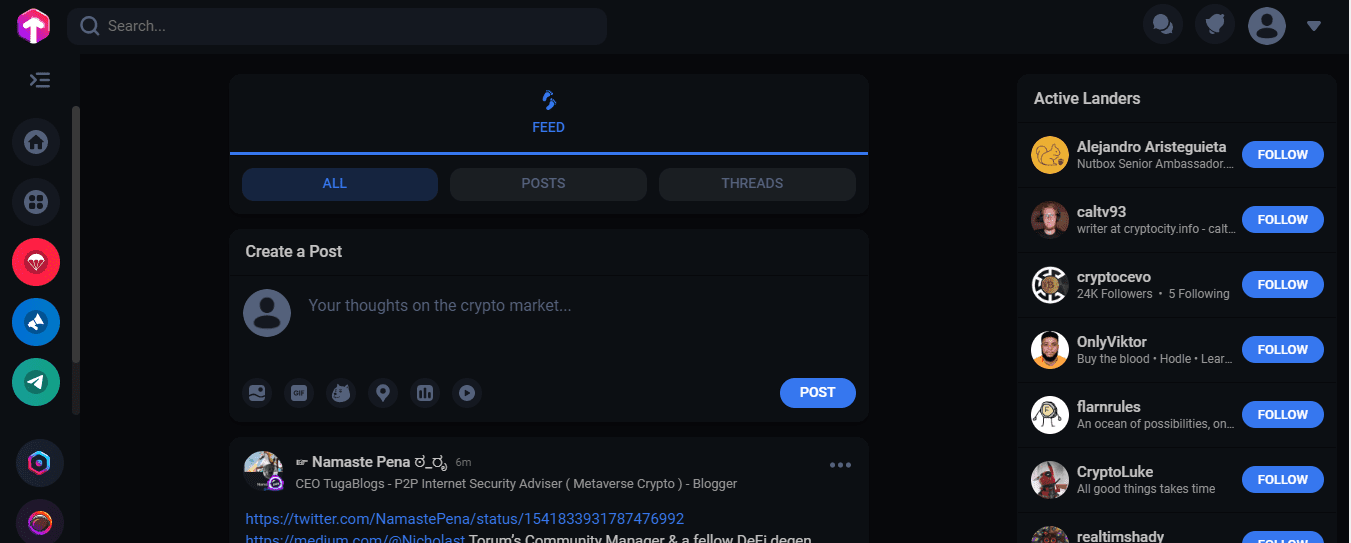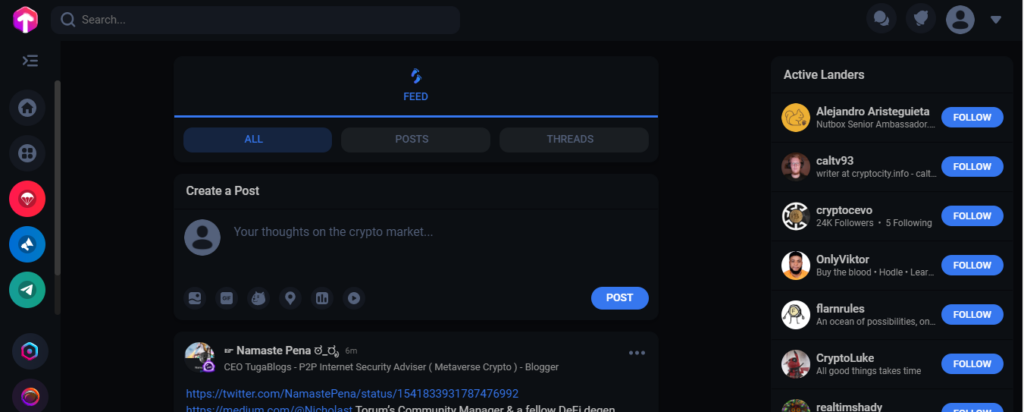 Torum is very similar to Twitter in terms of UI and layout. the platform allows the users to post, comment, and follow others just like on Twitter. The developers have announced another project Torumgram that'll be similar to Telegram in terms of functionality and much more.
Torum also features an NFT marketplace where you can buy some of the most renowned collections.
Considering how the Torum ecosystem is home to a social DApp, an NFT marketplace, and a DeFi dashboard, a $2 million market cap makes it undervalued. An awesome project with such a low market cap makes it a good opportunity for those who want some good results in the next bull run. (DYOR NFA)
XTM is the utility asset for Torum. It is a BEP-20 token that also has ERC-20, HECO, and Polygon versions. You can buy NFTs on the Torum marketplace, earn rewards, and do much more using $XTM.
XTM is currently listed on MDEX, MEXC, Uniswap, KuCoin, PancakeSwap, and Houbi Global.
2. MONSTA INFINITE (MONI) – Market Cap $2.4 million
MONSTA INFINITE is another highly underrated and undervalued metaverse project with a low market cap and high potential.
MONSTA INFINITE is a metaverse game that features P2E mechanics. Some call it the BNB version of Axie Infinity.
If you missed Axie Infinity, this might be the opportunity for you to get in early as the game is still in the early stage and has a low market cap – only $2.4m at the time of writing.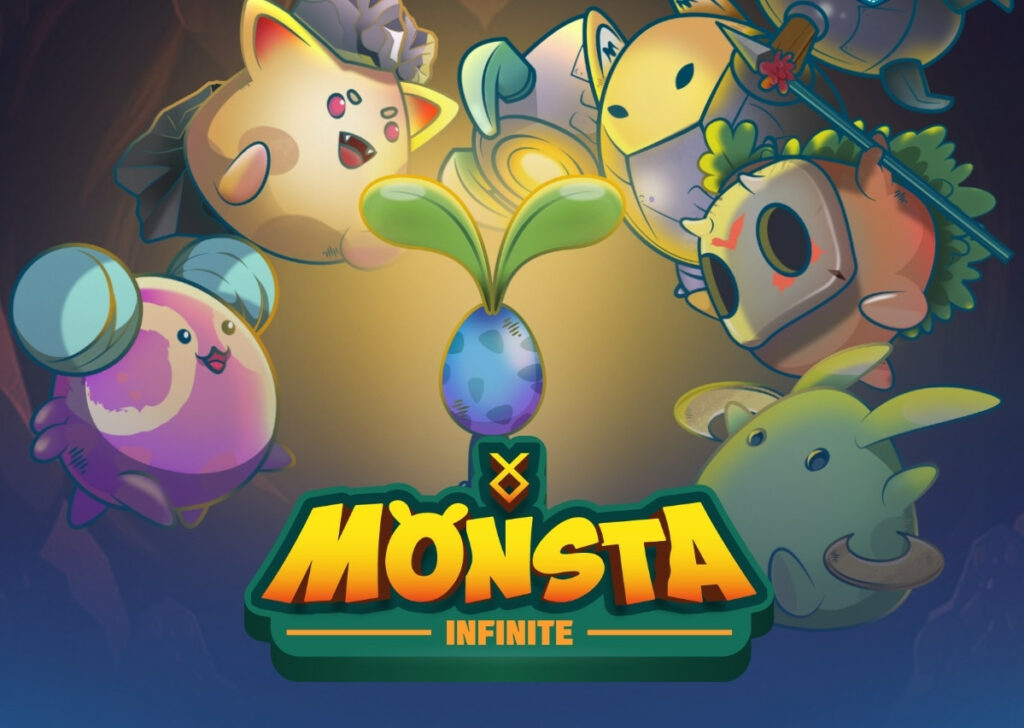 The players can earn rewards, collect and breed NFTs, take on quests, and battle others in the game – just like in Axie Infinity.
Monsta Infinite recently released a P2E NFT game called TapWar – it will be available to download on the Google Play Store and iOS App Store.
Monsta Infinite also has an NFT marketplace and has a dual-token economy – $STT and $MONI. Just like in Axie Infinity ($AXS and $SLP)
The ecosystem uses $MONI as the governance token while STT is the utility asset that enables the players to perform in-game upgrades – both live in the BNB smart chain.
MONI is listed for trading on KuCoin, HotBit, PancakeSwap, BitMart, BKEX, BabySwap, MEXC, etc.
SINVERSE ($SIN) – Market Cap $2.97 million
Sinverse is a GTA-themed metaverse built entirely on the Binance Smart chain. The game features a play-to-earn mechanism where the players can earn rewards as they complete quests in the game.
In the game, you can invest by buying virtual real estate that you can later sell for a higher price as the hype continues.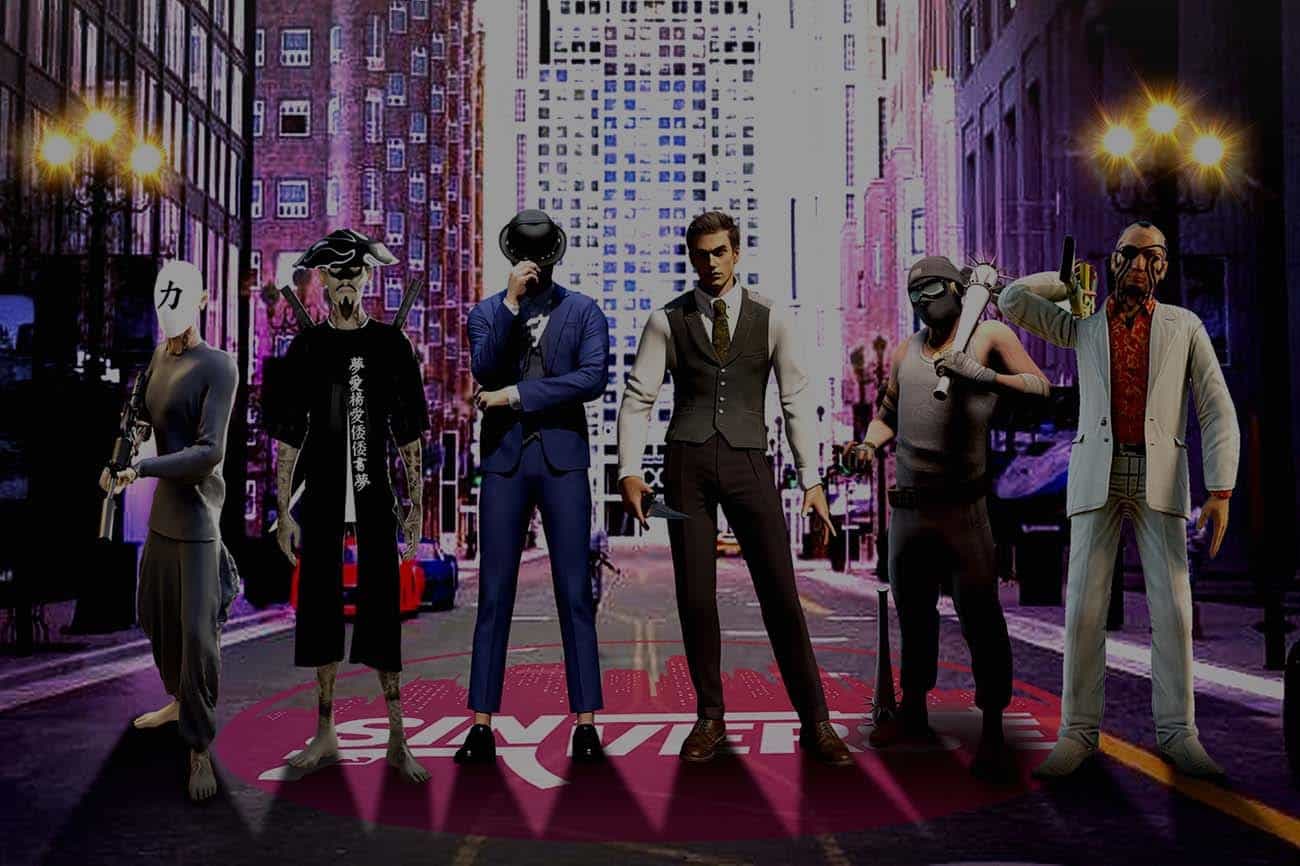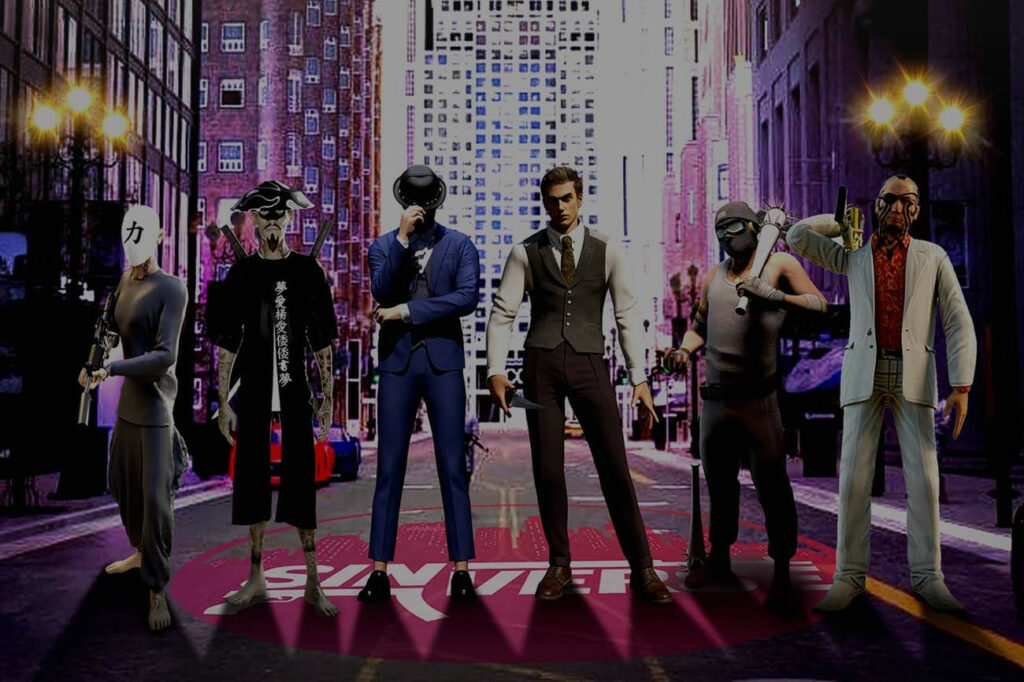 The R-rated virtual world is similar to Rockstar's GTA universe where the players can roam around freely and live however they want. They have the freedom to develop their characters and build their empires and become a kingpin.
Sinverse features a DAO (Decentralized Autonomous Organization) – $SIN holders will have the voting powers to decide the future of this platform.
Omniverse is a base platform provided by Sinverse where partners can host their projects inside the Sinverse arena – this makes Sinverse not only stand out from the competition but also suitable for more players to come and engage.
Sinverse uses $SIN – a BEP-20 chain asset that provides governance as well as purchasing power. You can buy virtual real estate in the Sinverse using $SIN.
A few days ago, Sinverse Announced the Land Sale V2.
$SIN is listed on Gate.io, KuCoin, LATOKEN, HotBit, PancakeSwap (V2), MEXC, Bitget, etc.