The upcoming Metaverse and member of the N3 Early Adoption Program, TOTHEMOON UNIVERSE, is gearing up for its launch this month with a special minting event that will last for a whole week.
The 2D & 3D-Based Metaverse features exceptional artwork with GameFi and staking elements that aim to reward early adopters through a series of NFT and TTM token airdrops.
To participate in the TOTHEMOON UNIVERSE, users must own at least one NFT that can be bought through the sale.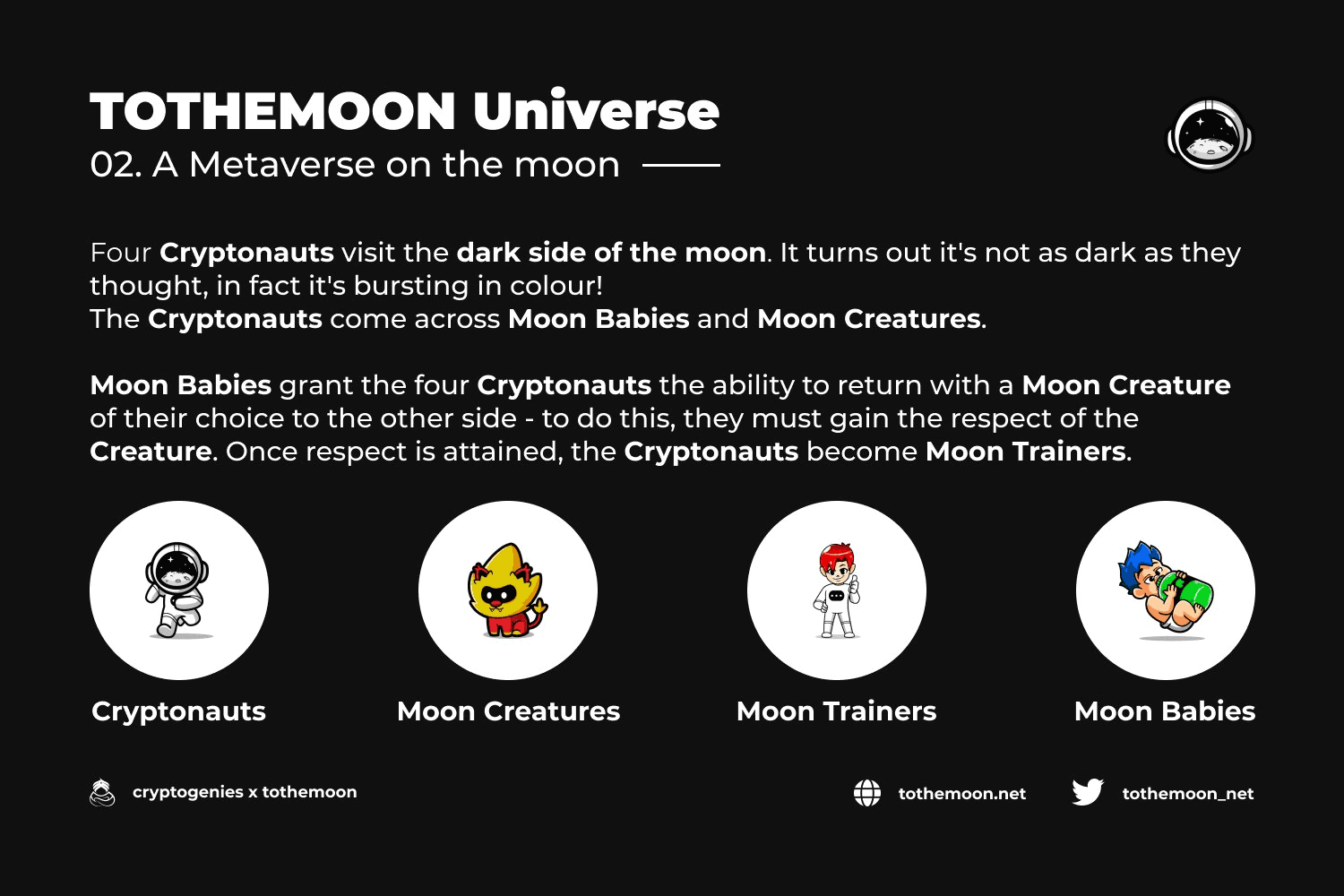 TOTHEMOON UNIVERSE Mint Week Event.
The minting event will take place from Monday, December 13th to December 19th. It will last for a week, and the first feature to arrive is the Marketplace launch.
On the 14th, everyone who minted a Neoverse N3 Element NFT will receive an airdrop to their NEO Wallet used to mint a Neoverse N3 Element NFT piece. 
On the 15th, an AMA will take place on the game's Discord server.
On the 16th, a new collection called "Moon Baby" will go live with 100 total supply prices at 50 Gas each.
On the 17th, a new collection called "Moon Trainer" will go live with a total supply of 200 and mint price 25 Gas.
On the 18th, the Cryptonaut New Moon collection will hit the market with 2,500 cap priced at 10 Gas each.
On the 19th, the Moon Creature collection will go live with 5,000 pieces priced at 10 Gas each.
While minting will take place randomly, users will be able to choose a category. The exact minting time will be determined through this twitter poll.
You will need some N3 Gas tokens and a NEO wallet such as NeoLine or  O3 Wallet to participate in the event.
TOTHEMOON UNIVERSE Airdrops
The Metaverse is designed in such way to reward early adopters (and those who join later) with both NFTs and TTM Airdrops.
Below you can find two images that explain the airdrops for each phase.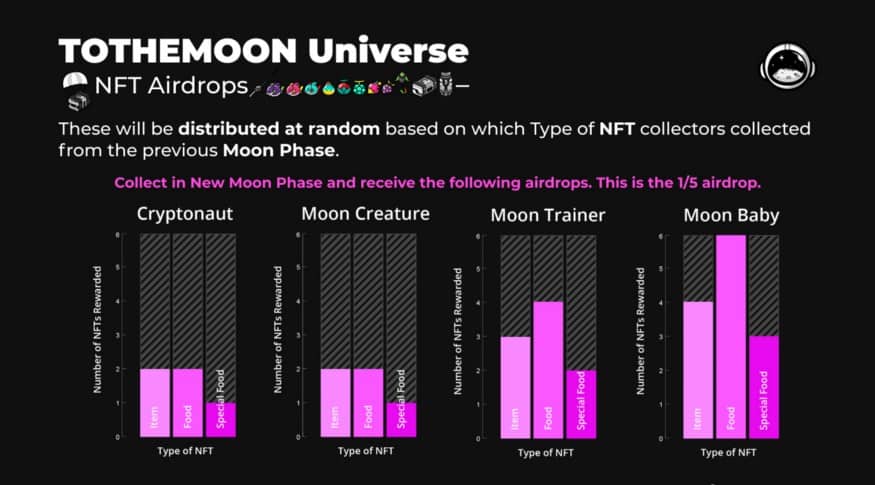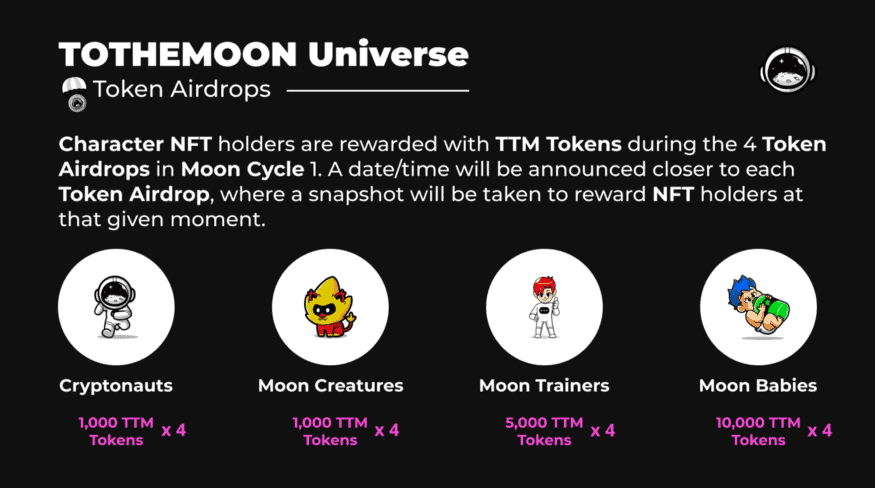 Visit TOTHEMOON UNIVERSE official website for more information.