A new research report from Galaxy Digital, a financial services and investment management company, found that over $1.8 billion worth of royalties have been paid out to creators of Ethereum-based NFT collections.
10 NFT collections were discovered, earning 27% of all creator's royalties, resulting in half a billion dollars generated only from sales in the secondary marketplaces!
NFT, or Non-Fungible Token, is a digital asset on the blockchain with a unique identifier number and other meta-data. NFTs are the most secure and transparent method to distribute, trade, store, and track digital and physical assets.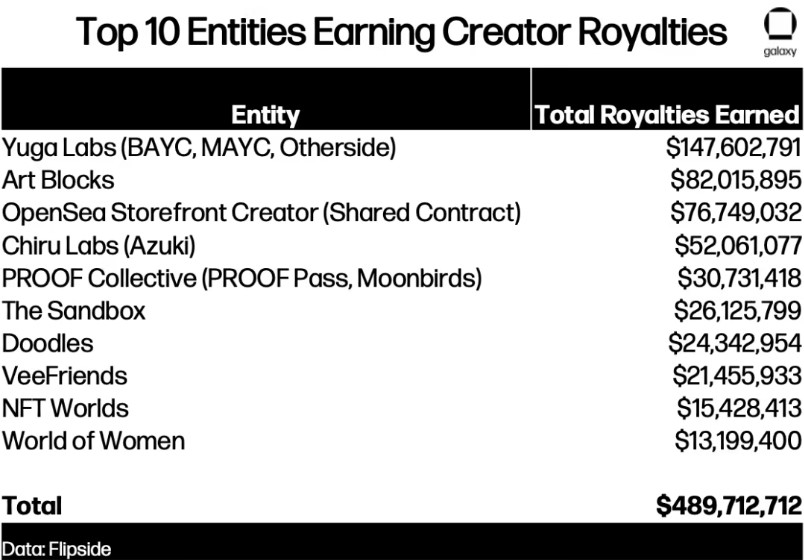 As you can see, Yuga Labs is the first on the list, with $147M generated from creator royalties from its three projects:
Other famous NFT collections are mentioned, The Sandbox, World of Women, Moonbirds, and the Azuki being the most notable ones!
Magic Eden, the top Solana marketplace, announced last week that it would make paying royalties optional! "We understand this move has serious implications for the ecosystem," stated on Twitter, "We also hope it is not a permanent decision. Today, royalties are not enforceable on chain." Some said that this is the worst decision a marketplace could take!