Curio – a platform for the entertainment and arts sector that connects fans with their favorite TV shows and characters through authentic digital collectibles – has launched American Gods: Motel America, the second collection of officially licensed NFTs for season 2 of the American Gods TV series.
American Gods is a fantasy drama TV series streaming on Starz and Amazon. The show is based on a novel written by Neil Gaiman in 2001 that goes by the same name.
A total of 11 NFTs had been listed for sale on the Curio website, out of which 8 will be up for sale in the upcoming days. Auction for the first editions of each drop in the American Gods: Motel America NFT collection will be starting on June 29 at 10 AM PT.
Keep an eye on the next NFT, the Mr. Wednesday (Me) that is releasing on June 7th at 10 AM PT.
The partnership between American Gods and Curio enables fans to connect with the show in a completely new way by owning unique and rare digital collectibles of their favorite characters. A lot of people have been getting into NFTs lately since the market boomed this year, and this is a great opportunity for all the passionate fans to jump into the NFT world while also celebrating the characters and moments from the show.
Fans will be able to earn rewards by completing their American Gods: Motel America collection. Plus, they have full ownership of their digital assets meaning they can be sell or trade their NFTs on Curion's marketplace at any time.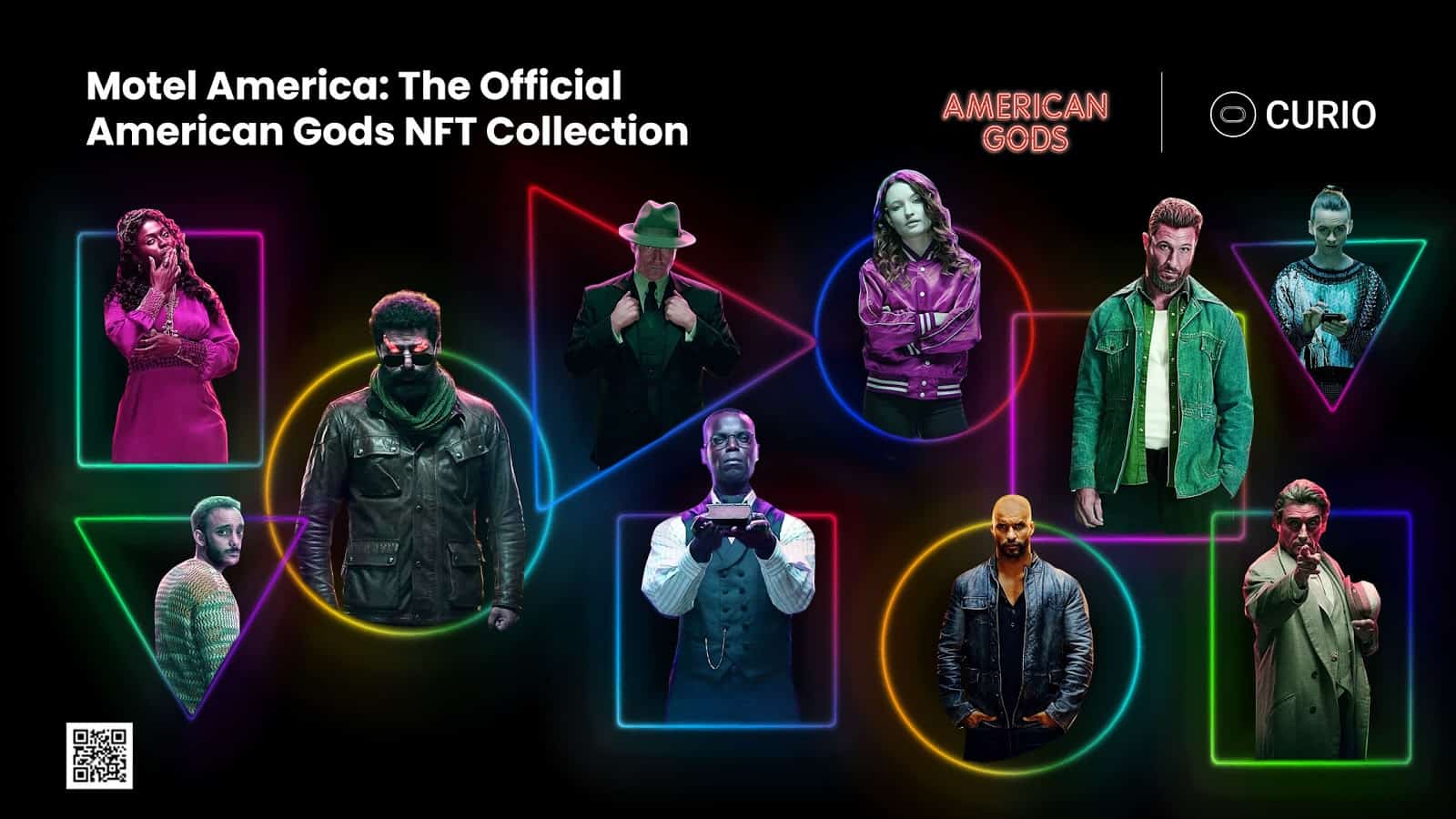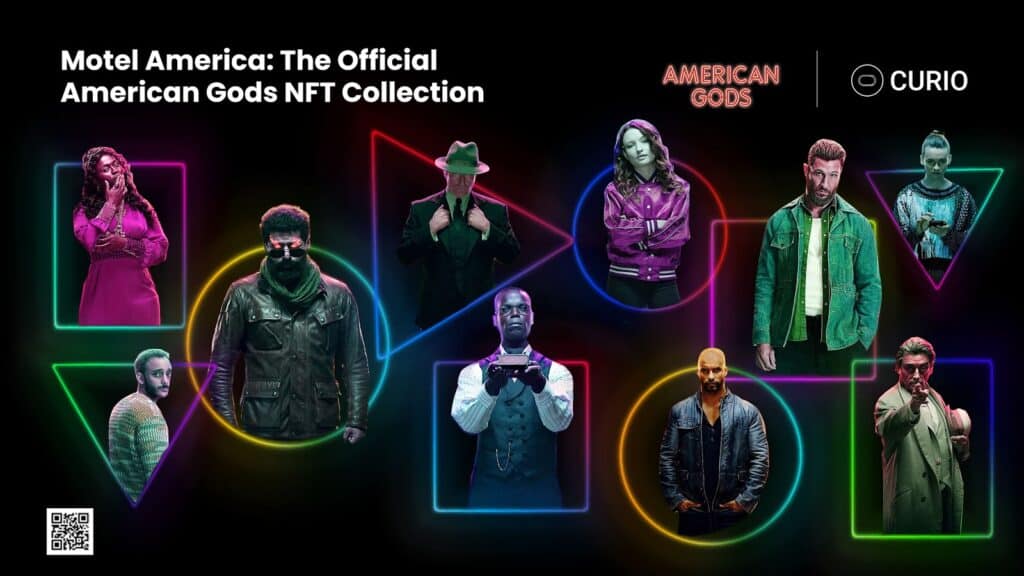 About Curio
Curio is an Ethereum built platform working with the biggest names in the entertainment industry to provide a fun and engaging experience to fans all around the world by connecting them to their favorite TV shows, movies, and characters.
The platform has an exchange where fans can buy, sell, and trade NFTs securely with other collectors.
Curio also allows users to personalize their NFTs using skins, filters, stickers, and more. Personalized NFTs can be showcased in a custom gallery which can be shared on social media platforms.
In April this year, Curio conducted a sale consisting of ten first edition NFTs from American Gods season 3.