Play To Earn Games with the most players the past seven days.
---
A word from our Sponsor, Dreamverse.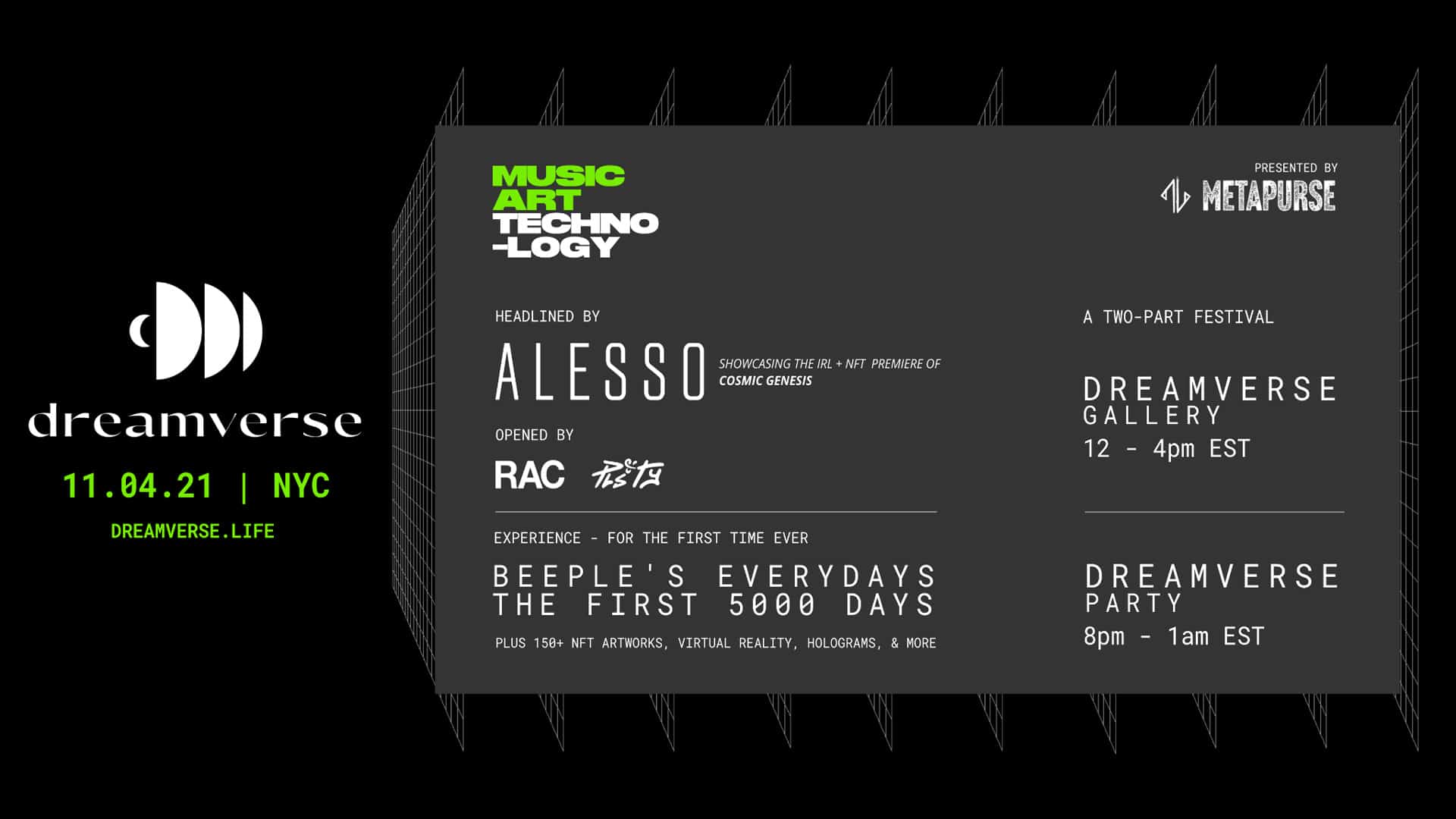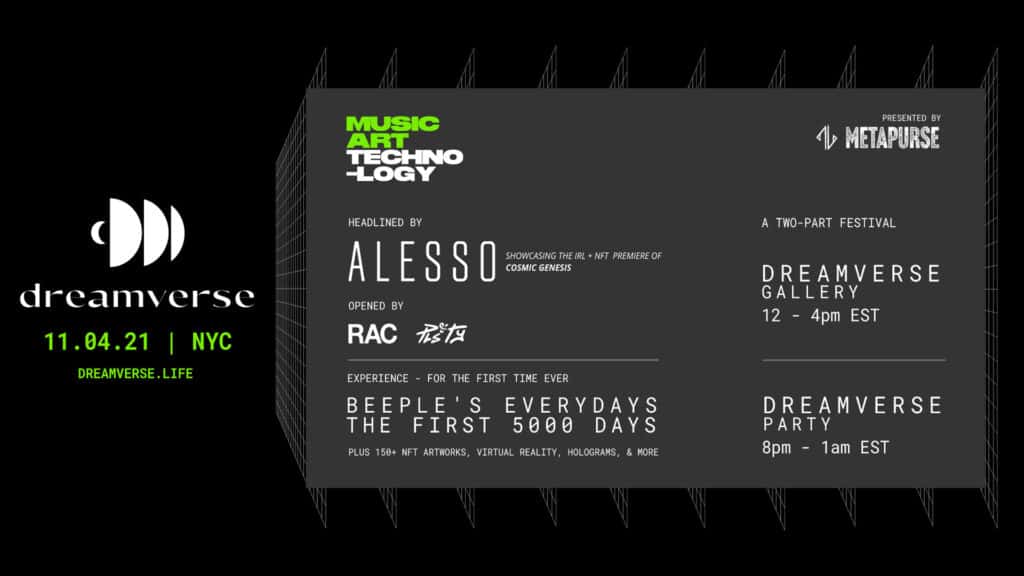 Come see NFTs make landfall at Dreamverse, the World's first NFT art and music festival, on November 4, 2021, in New York City. Dreamverse, which marks the first time Beeple's EVERYDAYS: THE FIRST 5000 DAYS will be unveiled, will feature the largest collection of NFT art, presented in partnership with TIME, and an EDM concert headlined by Alesso and opened by RAC and PLS&TY.  Dreamverse ticketing information, including exclusive NFTs designed by Alotta Money, can be found at dreamverse.life. 
---
Token Listings
Yield Guild Games Token YGG is now available on Binance.
MIST, ZOON, MBOX, FARA & SKILL tokens are now available on the Crypto.com DeFi wallet.
Before moving to gaming news, one thing to mention is that Twitter now supports Bitcoin tips between users. This function is only available for Apple users while an Android version is coming soon.
---
Snoop Dogg is Entering The Sandbox Metaverse
Snoop Dogg is entering the Metaverse and has been turned into a voxel Avatar NFT. Snoop Dogg is building his mansion inside The Sandbox, and everyone is invited through a Private Party Pass token.
Read More
---
Axie Infinity Breeding Fee Adjustments and Update on Tokenomics
Axie Infinity changed the breeding fee by doubling the necessary SLP and reducing the AXS from two to one. Snoop Dogg
---
Splinterlands Doubles The Price of Chaos Legion Card Packs
The Chaos Legion card packs presale will begin on Monday, October 18, and Splinterlands announced that they are doubling the presale price of each card pack from $2 to $4, resulting to higher card prices in secondary marketplaces.
---
Splinterlands Reaches 286,000 Daily Players
TCG Blockchain Game Splinterlands has reached a record of all-time high players, counting more than 286,000 daily active users.
---
Dapper Labs Hits $7.6 Billion Valuation
Dapper Labs hits $7.6 Billion Valuation and prepares an "NBA Top Shot" game for Football with LaLiga already on Board.
---
$680 Million Raised By Sorare in a Series B Round
The Global Fantasy Football game Sorare raised 680$ million in a Series B round to continue further development.
---
Step Hero Bounty Hunting
NFT-based RPG game StepHero released the Bounty Hunting, where users can stake their NFTs to earn STEP Tokens as real-time bounty rewards.
---
XAYA Teams up With GeekyAnts
XAYA teams up with the product studio GeekyAnts to bring Socer Manager Elite to a broader audience and develop a next version that will be available on both mobile and web platforms.