Welcome to our Blockchain Gaming Digest 26 October / 1 November 2020!
This week Upland climbed to the top of most played blockchain games with more than 7,431 active players while Splinterlands dropped to second place, with 7,418. Axie Infinity is the third game this week, with 6,590 players after the huge announcement of launching an IEO on Binance exchange.
Axie Infinity Launched AXS Token IEO on Binance Launchpad
Axie Infinity Shards (AXS Token) is now available on Binance Launchpad. Everyone who previously played Axie Infinity owns Axies, and Land or traded Axies will receive an amount of AXS for free.
---
First-Ever CoinMarketCap NFT's in Association With Enjin
CoinMarketCap teamed up with Enjin to mint the first-ever CoinMarketCap NFT's. 1,000 Collectible NFT "Spooky Halloween with CMC For 1,000 lucky winners are available for a limited time.
---
ChainZ Arena Event With 45,000 USDT & 100,000 Soul Prizes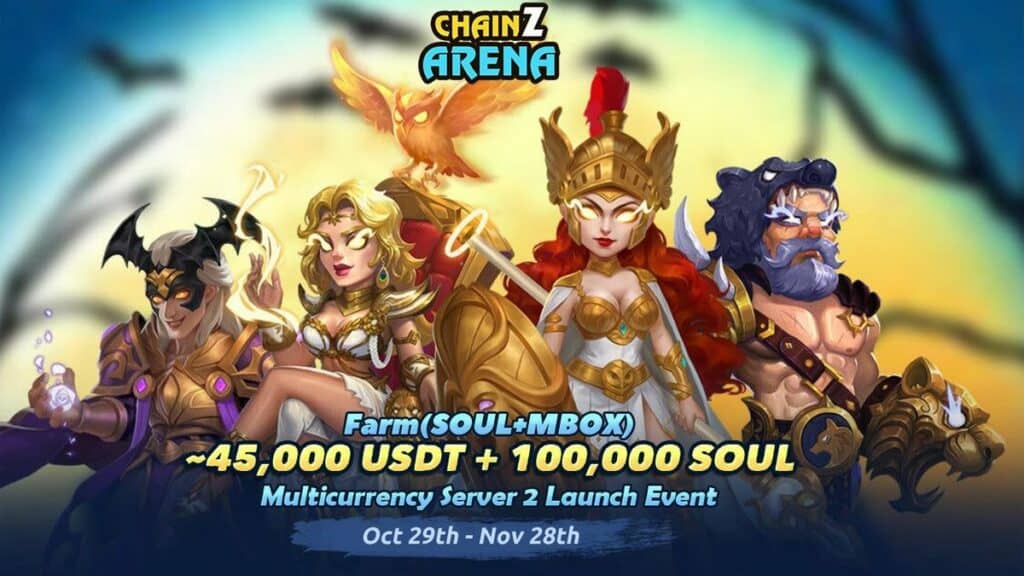 Blockchain gaming platform MOBOX is hosting a series of events for its TCG mobile game ChainZ Arena. Participants can compete for in-game rewards in a 45,000 USDT & 100,000 Soul prize pool.
---
Wavelings is The Newest MMO Enjin Game With AI Companions
Wavelings joined the Enjin multiverse ecosystem and is set to launch in 2021. The game will integrate tradable ERC-1155 Tokens, land plots on the blockchain, and AI companions.
---
Smurfs Are Coming on The Sandbox
The Sandbox partnered up with the Smurfs to create a village on the digital world and Smurf NFT's. Users can play adventures using Smurf characters and purchase Smurfs-themed in-game content to build worlds and experiences.
---
Virtual City Builder Paid $4,500,000 to Players Goes DeFi with $MEGA Token
Dapp game MegaCryptoPolis paid out more than $4.5 Million to its players since 2018. The game now integrates MEGA tokens that you can earn through in-game yield farming and not through an ICO or offering.
---
Games From The Block Podcast New Episode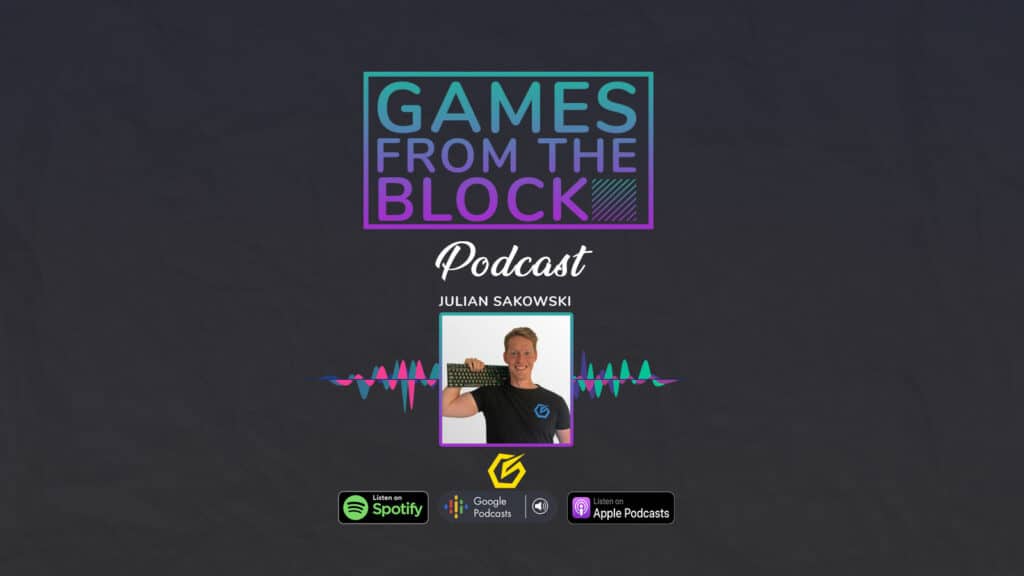 In this episode, George talks with Julian Sakowski, Founder of a new Blockchain Trading Card Game, Synergy of Serra.
---
Phantasma Chain
Phantasma is about to open the NFT magic box and users will be able to infuse NFTs with $KCAL or $SOUL.
---
Binance US Limited-Edition Halloween NFTs
In association with Enjin, Binance US created limited-edition Halloween NFT's that are playable in 5 multiverse games. Users can claim NFT's on the Enjin & Binance.US Trick-or-NFT section and chase QR drops on the Binance US Twitter.
---
OpenSea Now Enables Bitcoin Transactions
The decentralized marketplace OpenSea mow enables Bitcoin transactions. Users can buy and sell NFT's for Bitcoin.
Visit OpenSea
---
Somnium Space Secondary Land Offering
Blockchain-based VR platform Somnium Space announced a huge upcoming NFT Land auction on OpenSea.
---
Upland Blockchain Metaverse Celebrates the Full Opening of New York City with Presidential Auction Event
The real-world addresses of Trump Tower, Obama's Home, and Federal Hall will be auctioned in the blockchain game for buying, selling, and trading of virtual properties.
---
Mutant-Warriors Primary Pack Sale
WAX based TCG blockchain game Mutant-Warriors is hosting a Pack sale.
---
Taurion on Steam
You can now add Taurion is your Steam Wishlist (here).
---
Nine Chronicles Mainnet
The Ubisoft-backed game Nine Chronicles released its Mainnet.
More About Nine Chronicles.
---
Introducing Kingdom Karnage Balanced Mode
In Balanced mode, it doesn't matter if people have spent money buying cards to bulk their deck, or if they have been playing longer than you farming to make their deck stronger. In Balanced Mode everyone plays on an even footing with a Preset Deck. You can start today and have a fair chance to do well in this competition.
---
Thank you for reading our Blockchain Gaming Digest 26 October / 1 November 2020. Discover more games at our Blockchain Games List.