The second card sale of the Japanese blockchain card trading game CryptoSpells starts tomorrow. Participants can purchase Legendary and Gold cards that will be fully playable in the game as well as the MCH+ ecosystem.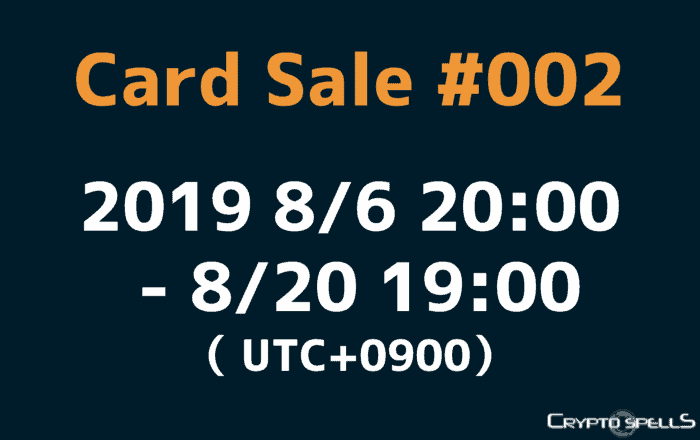 In the previous sale, CryptoSpells managed to gather 600 ETH on the first day only. The game has so far over 9,300 users and 335,000 battles. As it seems the game is becoming very popular and as a result, players rush to buy cards that will be also playable in My Crypto Heroes as extensions and in other MCH+ games. We assume that the in-game asset prices will surge, just like it did in MCH.
Visit CryptoSpells to Claim Your Cards
About The Game
In-game cards are ERC 721 tokens stored on the blockchain, where the true item ownership can be proved. Users can freely buy and sell cards through the in-game marketplace and other decentralized marketplaces like Opensea. You can purchase cards directly as well as win them in the game.
Players battle each other with cards from their deck while custom match and rank match are currently under development. By battling, players gain points and level up. When a player levels up, he will gain a ticket which entitles the player to mine a card. Every ticket will allow a player to receive a card.
About MCH+
My Crypto Heroes developing team: Double jump Tokyo, released the MCH+ in order to create an ecosystem of connected games. By using the converter smart contract each game added to the ecosystem can create NFTs that as a result will be usable in multiple games.
Companies that will decide to develop their game in the ecosystem will have the full support of the MCH+. As an addition, they will benefit from the rapidly growing MyCryptoHeroes player base that counts over 40k players until now.