Dreams Quest is a play-to-earn, role-playing card game that leverages and utilizes the full extent of blockchain technology to provide an enticing, enjoyable, and profitable gaming experience to its followers.
Brave adventurers who dare to embark on this crusade will discover and explore different realms where they can participate in various events and battles against other players using mystical cards or dynamic NFTs that they must win and collect in the game.
These cards are governed and ultimately affected by a myriad of unpredictable factors like weather, temperature, and other forces of nature beyond the player's control and the game itself.
These erratic changes from different variables affect characters and cards; therefore, they can swing the tide of battle and spell the difference between life and death. In the spirit of fair play and showing full transparency for the entire community, the whole team behind Dreams Quest has wisely opted to partner up with Chainlink to integrate their most reliable services and enhance their players' dynamic NFT gaming experience.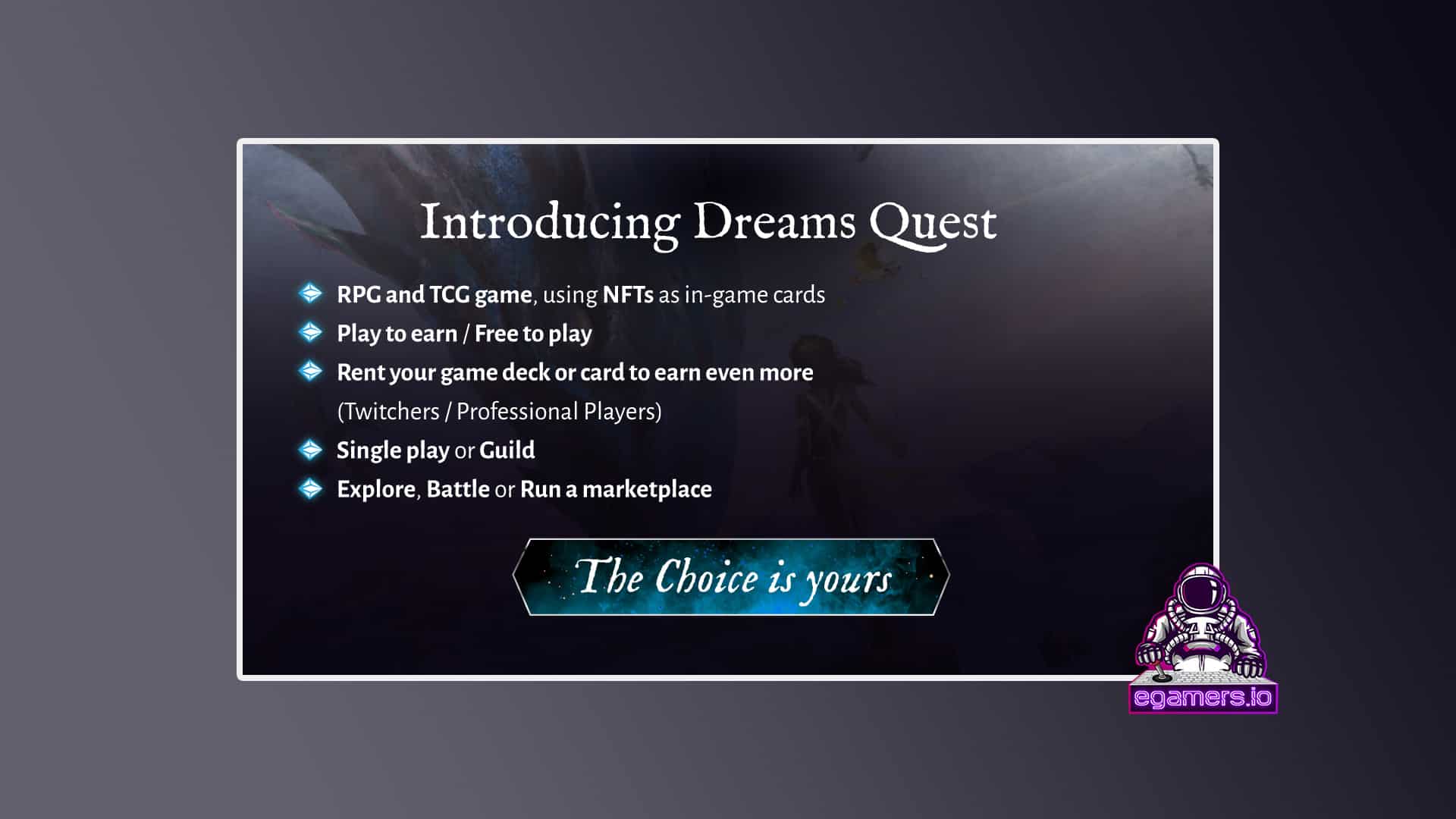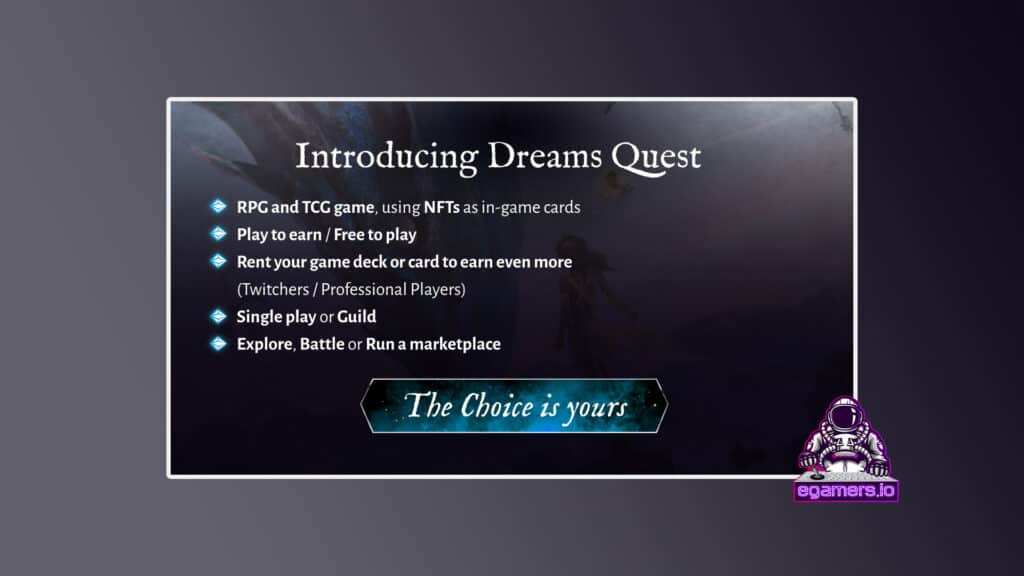 True Random Solution
Since one of the biggest challenges of developing Dreams Quest is the need to generate random numbers transparent, provable, and tamper-proof manner, Chainlink's VRF services are the perfect choice because they are specifically designed to ensure and provide fair randomness for blockchain-based games and applications. With the technology behind Chainlink VRF, Dream Quest can now give a random number for each NFT card with an accompanying cryptographic proof of how that number was generated.
This smart contract is foolproof and designed so that the random number will only be accepted if cryptographic proof comes with it. And as an added security measure, the said cryptographic proof will only be provided if the VRF is verifiably free from tampering. This will assure players and developers that the minted NFTs and robust mechanics of the game are fair and free from manipulation by hackers and cheaters.
Taking Care of the Weather
The outcomes of battles within the world of Dreams Quest are heavily influenced by the aforementioned unpredictable factors like storms, weather, and temperatures that affect the NFT cards of players.
To provide a fair experience to all players and give them assurance that these variables are not manipulated and tampered with in any way or form, Chainlink oracles facilitate off-chain data to smart contracts which then trigger set parameters and conditions that have been predefined. Furthermore, these oracles will be utilized to connect the blockchain-based infrastructure of Dreams Quest to the off-chain data provided by Chainlink, which essentially facilitates a genuinely decentralized gaming experience free from manipulation from internal and external factors.
Chainlink's VRF technology has also been integrated into multiple games and dapps such as Wasder, Axie Infinity, My Defi Pet, The Six Dragons, Polyient Games, and many others.