PolyientX, an encompassing, comprehensive non-fungible token platform offers developers and players alike the perfect avenue for launching, staking, and trading their valuable NFTs without dealing with absurdly exorbitant gas fees that take a huge chunk out of their projected returns and profits.
The first pet project under the PolyientX ecosystem is Ape Island. It has grown tremendously since its launch last March earlier this year because of the undying support of players from around the globe and the tireless efforts of the developers to improve the game with each passing season.
And now, because they want to keep everything within the game fair, balanced and transparent for the sake of their loyal users, they are bringing Chainlink into the mix to make sure that everyone will enjoy some good, clean fun without hackers and cheaters ruining everything.
Ape In is launching its fourth and most promising season this October. The entire community is going crazy in anticipation because Ape Island will drop new sets of highly collectible NFTs and feature new and improved mini-games to keep players coming back for more.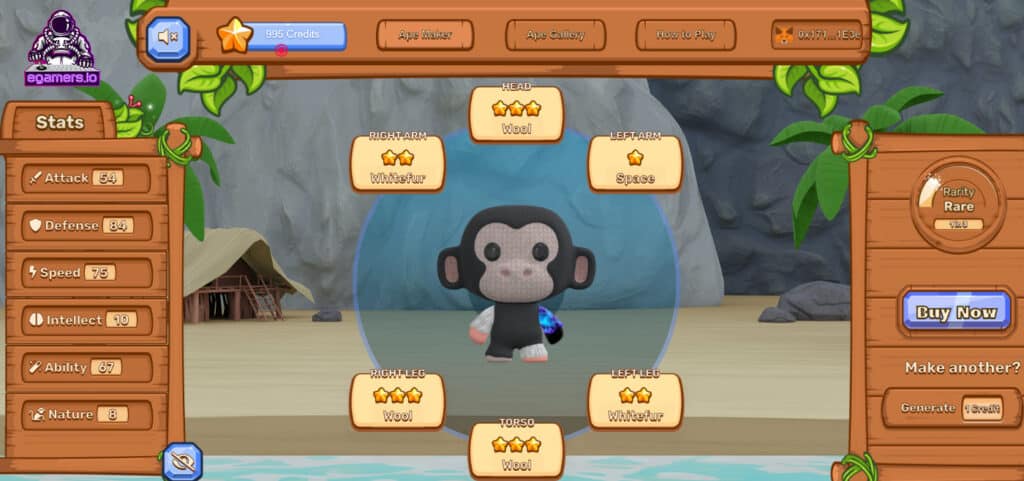 This is the perfect time for Chainlink Verifiable Random Function to be integrated into the game because its decentralized oracle networks can definitely give inputs, outputs, and computations that are tamper-proof to provide advanced and innovative smart contracts on any blockchain whatsoever.
As a recognized leader and frontrunner in the burgeoning NFT industry, Polyient Head of Product Nick Casares want to assure investors and players that they will get a fair shake and they can see for themselves that the NFTs that they receive are indeed randomly generated and no one can cheat, hack and manipulate the results to get the biggest rewards of all.
Off the Chains Security and Transparency with Chainlink
In the spirit of fairness, Chainlink addresses all the issues that may arise thanks to its highly secure, off-chain computations that are supported by on-chain cryptographic verification. The magic behind the science works seamlessly when Chainlink combines block data with the oracle node's private key, which will generate a random number and a cryptographic proof. It is a foolproof setup because the Ape In smart contract will only accept the randomly generated number if it comes with cryptographic proof, generated if the verifiable random function is free from tampering.


This way, players and investors can rest assured that the attributes, traits, and inherent value of the NFTs they get from Ape In was not tampered with by harmful entities, the oracle, or even the PolyientX game developers themselves.
To take things even further and maximize their partnership with Chainlink, PolyientX creator Craig Russo wants to use Chainlink Keepers in the future to fairly and transparently automate the harvesting of yield from the PolyientX vault. Chainlink Keepers will monitor the vaults off-chain and then remotely trigger the on-chain harvest of yield based on predetermined set parameters within the ecosystem, thereby making things easier, fun, and secure for users who want to expand and grow their DeFi assets and NFT collections.
Chainlink's VRF technology has also been integrated into multiple games and dapps such as Wasder, Axie Infinity, My Defi Pet, The Six Dragons and many others.