Vulcan Forged ecosystem is about to launch the Elysium Launchpad.
Leading metaverse gaming studio Vulcan Forged has announced that the platform will be launching its Elysium Launchpad in the future, and it is a thing of beauty.
In a recent Tweet, the company made this announcement to kickstart a new era for the Elysium blockchain. As the Elysium Mainnet went live in April, the mainnet hosting a launchpad will be another big achievement for both Vulcan Forged and Elysium.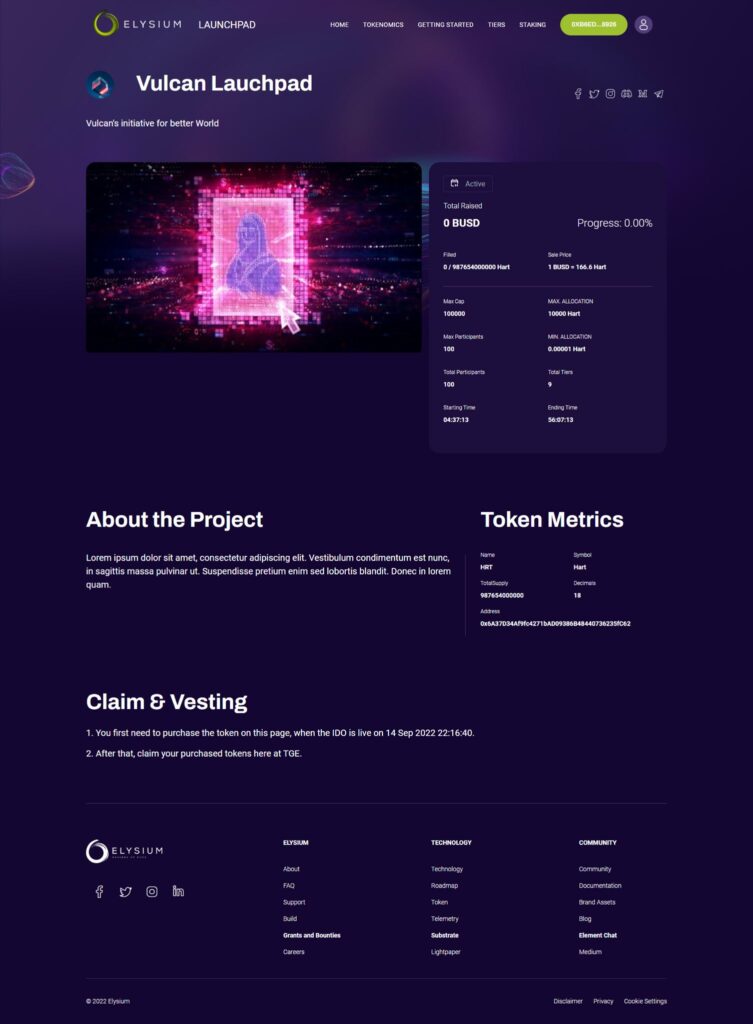 Elysium Launchpad – What is A Launchpad?
A crypto launchpad or crypto incubator is a platform where blockchain-based projects can raise capital in an early stage. The reason why they head to launchpads for raising investments is that launchpads are significantly low cost.
Another reason launchpads are a good option for projects is the security they provide to both projects and investors. Additionally, they act as a bridge to connect a community of investors and crypto enthusiasts.
When a project is launched on a launchpad, it offers tokens for a discount to those who are ready to buy them early. The amount of tokens you can buy from the project depends on the number of tokens you own on the launchpad.
. 
About Elysium
Elysium Mainnet is live, and everyone can use it. Elysium is powered by Vulcan Forged, one of the industry's best and most reliable gaming studios, with massive plans to connect gamers from everywhere in the world.
It is 100% Carbon Neutral and powered by NFTs backed by real trees planted in several countries across the globe, generating C02 (oxygen) tokens.
Continue Reading.
Elysium Blockchain Nodes Overview.