According to a recent Tweet shared by MyMetaverse, Multiverse Founders Token (MFT) holders will get a brand new car in MyMeta GTA. 
The Multiverse Founders Token was a method to reward Enjin's early adopters. All the Enjin-based games have their own MFTs, in the early days, those MFTs were given away to the early players free of charge, but some games today decide to sell them.
The Enjin MFT is considered to be the "Father" of all MFTs as it doesn't represent any particular Multiverse game, but instead, it's issued by the Enjin Coin.
Holding an Enjin MFT will bring you perpetual rewards straight to your Ethereum address including but not limited to in-game assets. Each MFT is basically a "Dividend Token" but instead of getting cryptocurrencies, you get in-game assets that you can later sell or play with.
MyMeta GTA
MyMeta GTA is a GTA 5 NFT server where players can play the game and own in-game assets as NFTs. Powered by the Enjin platform, MyMeta GTA is a Role Playing server for every play-to-earn gamer looking to have fun with a quality game, and get rewarded at the same time.
"Some classic GTA Roleplay with a small twist of NFT craziness," as said by MyMetaverse.
MFT, MyMeta GTA, and Enjin
MyMetaverse announced that "MyMeta GTA is joining the Enjin Metaverse in Style" in a recent Tweet. Now, what does that mean?
MyMetaverse says MFT holders will get a brand new car when MyMeta GTA finally launches.
MFT (Multiverse Founders Token) is an NFT shared by Enjin years ago with early adapters. Now, Enjin found an opportunity to reward the early adaptors by offering this new car to MFT holders.
MFT holders will be able to unlock this new car in the MyMeta GTA server.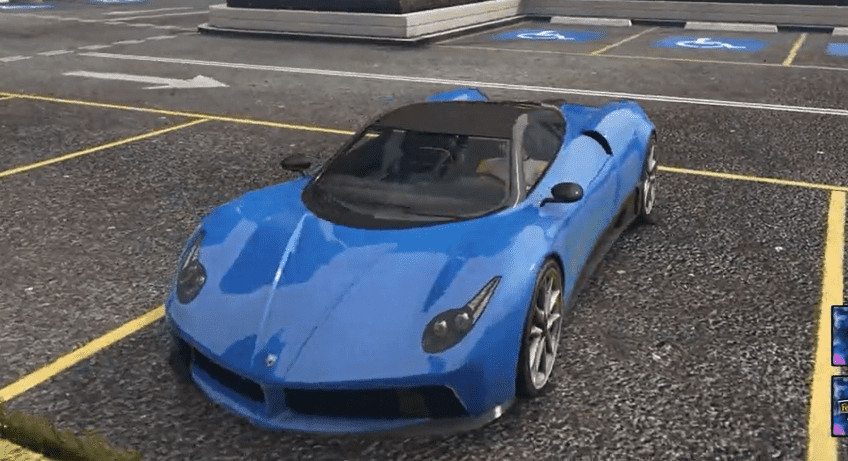 MyMeta GTA will launch on 28 April in closed beta. So, if you own MFT, get ready to earn this exclusive reward!
MyMeta GTA server has been in the making for a while.