JAnother blockchain game studio partners with TRON Arcade to utilize TRON's network.
MIXMARVEL, known for their blockbuster Ethereum game HyperDragons announced its intention to publish several titles on the TRON blockchain including the recently released Tron game, Epic Dragons.
The game has already managed to reach the number 2 position in the blockchain gaming according to DappRadar with a daily volume of $19.3k or, 746.9k TRX.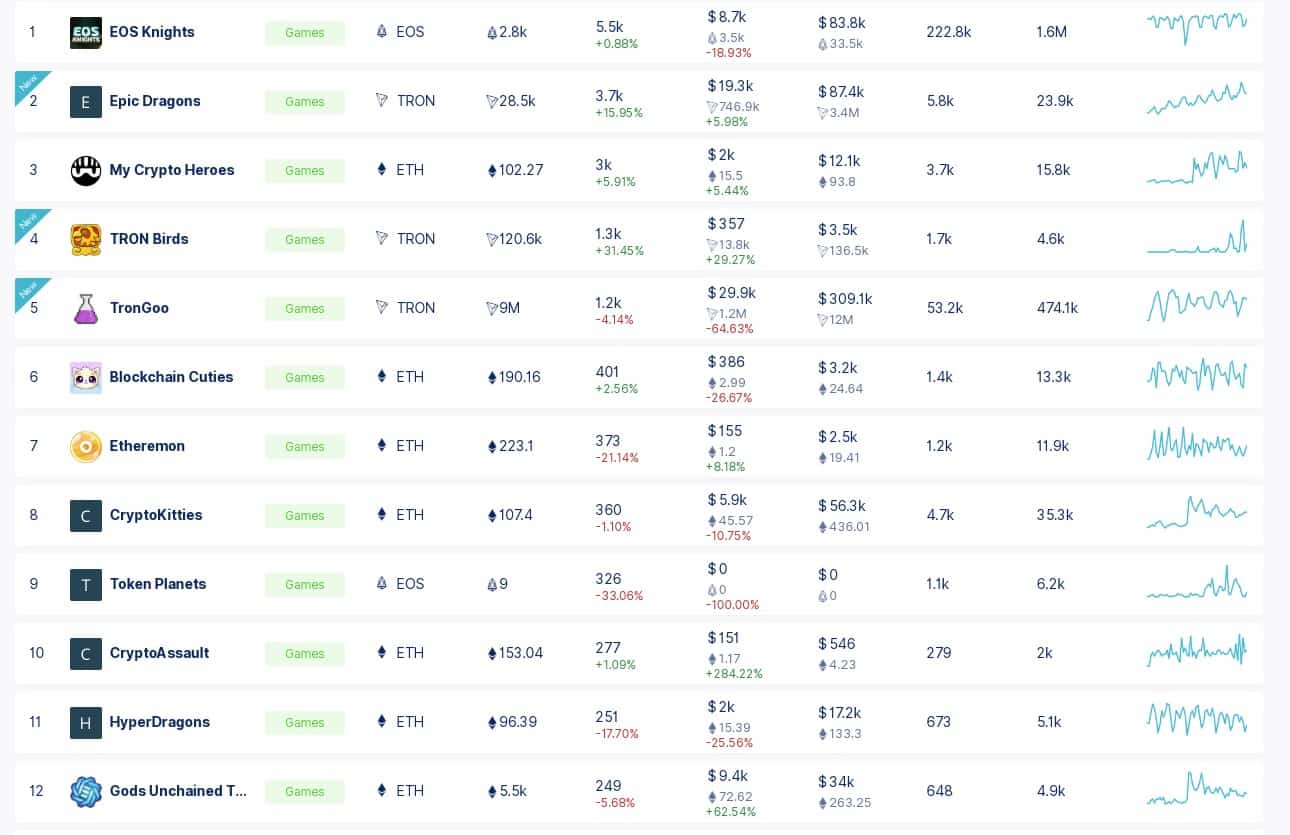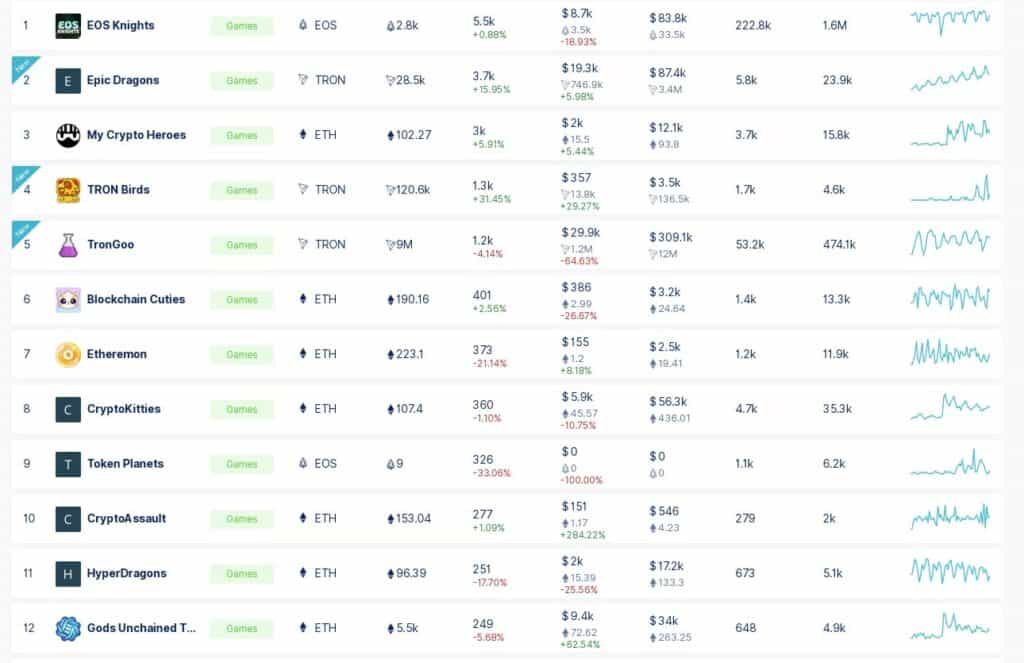 The MIXMARVEL Game Studio
With years of game development experience and developers from China, they managed to infuse the Asian culture and the mighty Dragons within their games. HyperDragons, for example, a popular blockchain game constantly in the top 5 rankings features dragons, a symbol of strength and good luck in China.
MIXMARVEL team has also announced that they will release a new TRON Game within the latter half of January.
HyperDragons is not the only title by MIXMARVEL, Squids, and Toy Wars are also developed in-house.
The team has a great understanding of the importance of creatives and visuals and gameplay and has executed this flawlessly through HyperDragons which creates rich gameplay through turn-based combat mechanisms and integration of innovative blockchain technologies such as Layer-2 scaling solutions.

From the official MIXMARVEL announcement in TRON Arcade Medium.
How to Play Epic Dragons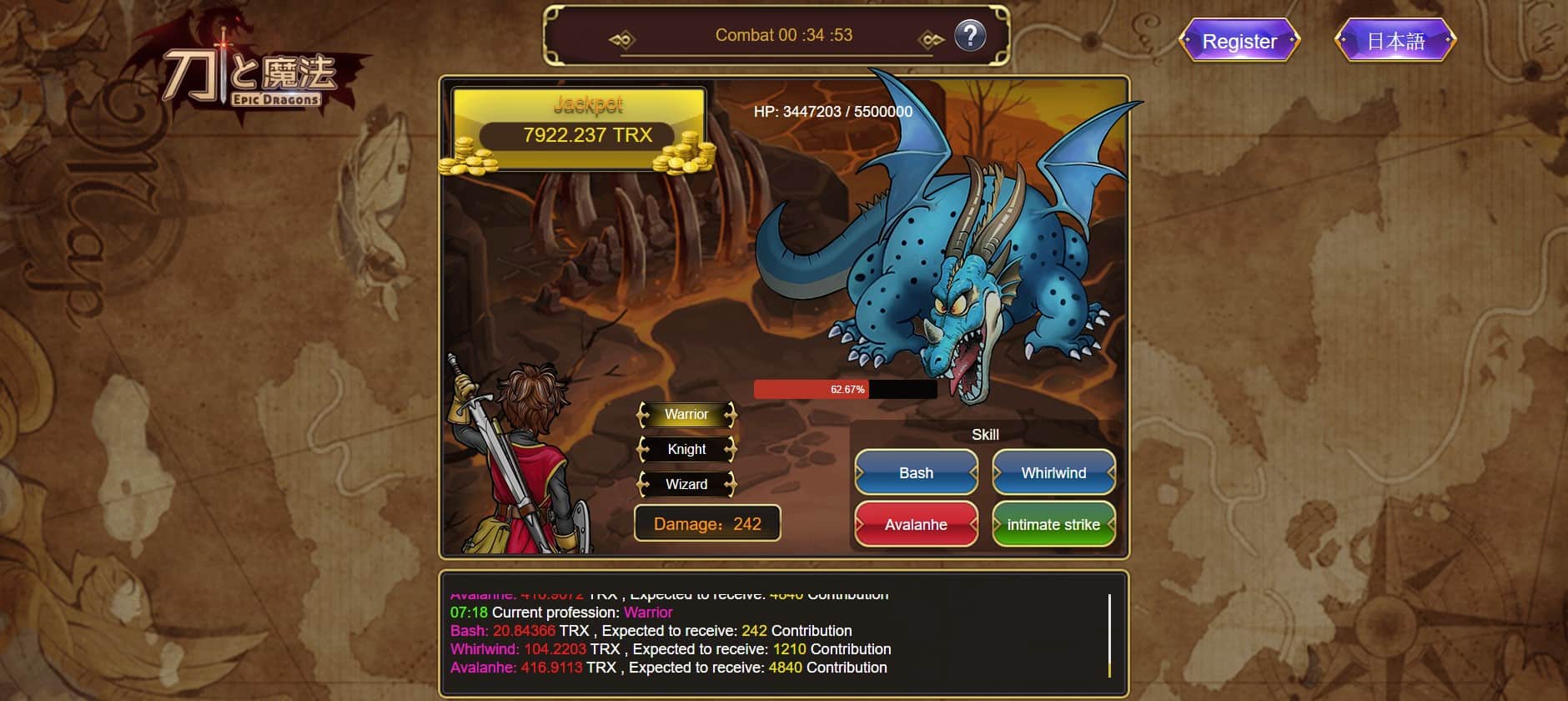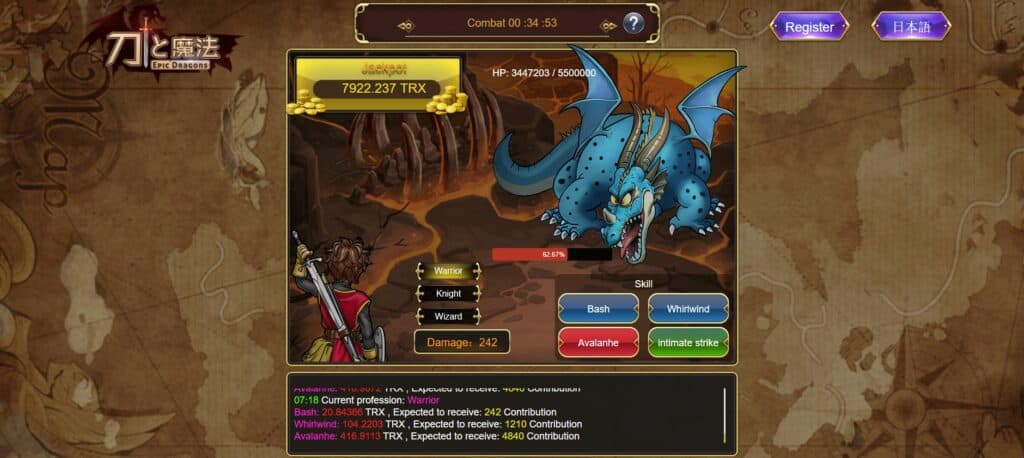 The game is playable in three stages, to begin with, you have to attack the dragon, after that you have to find a dragon to invest in, and then a "sprint kill / final blow" session follows. Honor points can increase or decrease depending on the result of the final "spring kill / final blow" session.
You can get honor points by attacking the dragon, participating in the "spring kill / final blow" session. In addition, the announcement states that honor points can also be earned by inviting friends.
To play Epic Dragons you have to fight against the dragon using a skill which requires an amount of TRX starting with 20. You can also register a name which has a fee of 200 TRX and unlock new champions. Once you level up your skills, you are eligible to play as a Knight and later as a Wizard.
The game is fashioned with Japanese stylistic elements but marketed toward a Chinese audience.
Join the Community
Epic Dragons is currently featured and live. You can follow the MIXMARVEL studio's Twitter here.
About TRON Arcade
TRON Foundation is building the fundamentals to attract and support game studios with a gaming investment fund of $100M USD for the next three years.
Empowering developers to create the next generation gaming experiences, TRON Arcade aims to take blockchain gaming mainstream and built a huge network of games under the TRON umbrella.
A number of well-known crypto games have already integrated TRON Blockchain including the popular breeding crypto collectible game Blockchain Cuties. Moreover, 0xWarriors, TronGoo, Chibi Fighters, Everdragons, Lordless and now MixMarvel have joined the TRON network with many more to come!
If you are a game studio or developer, make sure you visit the TRON Arcade website. You can apply for funding and why not bring your game on the TRON blockchain.
Connect with TRON Arcade:Twitter, Telegram, Discord, Facebook, Medium, LinkedIn
Connect with eGamers.io: Twitter, Telegram, Instagram, Facebook, Discord, Steemit