Splinterlands (formerly called Steem Monsters) is one of the most popular blockchain games with a big community and constant updates. In fact, it's so popular that in August 2019, it achieved over 1 Million USD in transactions between players.
Based on the Steem Blockchain, Splinterlands is a fast-paced TCG game with automated card battles. Rather than focusing on what skills to use during the battle, you choose a set of cards based on pre-defined battle rules. This game model is receiving attention from many gamers, including those who don't play card games due to its fast gameplay and strategy elements.
Recently the game adopted a Freemium model where you can start playing for free and pay for a starter pack (10$) to unlock rewards. This way you can test the game for yourself and pay only if you like it.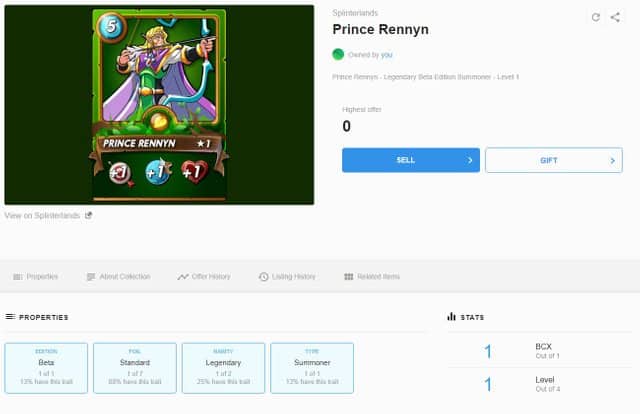 Splinterlands Assets on Ethereum
Now Splinterlands cards and DEC currency can be converted to ERC-721 (Ethereum tokens). As a result, you can trade your cards on decentralized asset exchanges such as OpenSea and SpiderDex.
It is known that OpenSea will do some promotion for Splinterlands and some extra contests will be held in the near future.
In order to move your cards to the Ethereum Blockchain all you have to do is click the send button (the same you use to send cards) and then click on the Ethereum option. A web3 enabled browser such as Opera or Brave is required, or an extension such as Metamask.
Keep in mind that cards transferred to the Ethereum network can't be used in-game unless transferred back (Same process). To make this easier, a new filter is in place which categorizes your cards based on their Network.
As expected, each network transaction will require some GAS.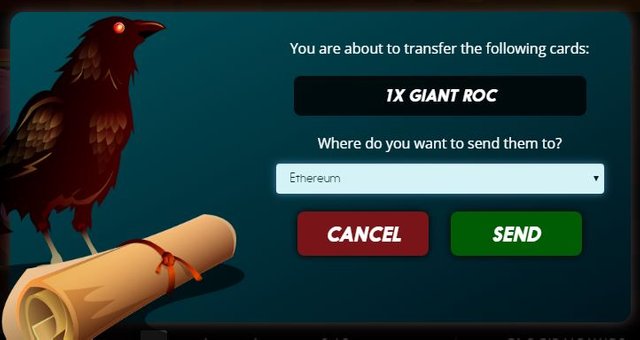 Dark Energy Crystals Goes ERC20
The in-game cryptocurrency "DEC" exists on Steem, Tron and now Ethereum Blockchains. This move will allow Splinterlands to add their native token to more exchanges that support Ethereum tokens.
DEC can be transferred the same way as Steem Engine and TRON, In and out of wallet.
As a reminder, if you have any DEC in the TronWatch Market contract, take them out cause they are shutting down soon.
More Splinterlands Updates
The developers are working with Simple Swap Service to integrate their API and allow DEC purchases with various cryptocurrencies instead of just Steem and TRON. This convenient feature was long anticipated by the community.
Moreover, Splinterlands is working to add PayPal transactions to the secondary market trades, meaning that you can buy cards from other players using paypal. Because of the nature of trades, paypal was impossible but as it seems, there was a workaround here.