In brief:
A snapshot will be taken alongside an exclusive airdrop
$LAVA is now capped at one billion tokens
Follow the steps below to qualify for the upcoming airdrop
Hello egamers, and welcome to another Vulcan Forged article. Today we will talk about some changes regarding Vulcan Forged's secondary token, $LAVA. Talking about that, the gaming studio is preparing for a $LAVA on Elysium snapshot and airdrop. 
Details of $LAVA Migration to Elysium Blockchain
As stated in the beginning, $LAVA is now capped at 1 billion tokens. The token was previously uncapped. From this supply of 1,000,000,000 tokens, a 1:1 swap from the existing $LAVA | Polygon (MATIC) to the newly minted $LAVA on the Elysium blockchain will take place.
March 1st is the date of the snapshot, and March 3rd is the date of the airdrop. All addresses with Polygon $LAVA balances will be recorded (1/March) and then be airdropped to those same Elysium network addresses (3/March).
MetaMask network settings for Elysium are as follows:
Elysium Mainnet
Chain ID: 1339
Currency: LAVA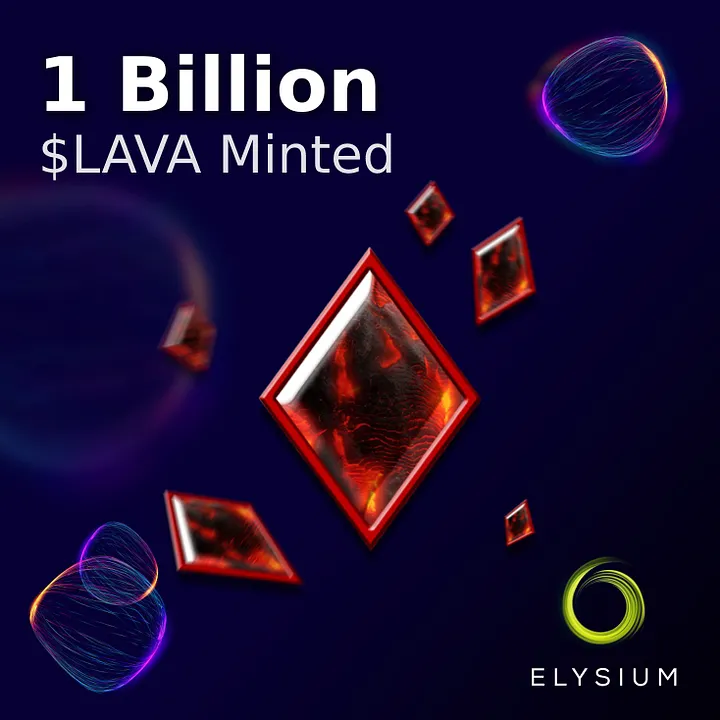 My Forge Users
Users with a $LAVA balance in the Venly Polygon wallet will also be snapshotted as part of the Polygon snapshot. Users will have Elysium $LAVA airdropped to that same address (to include any bonus from the Christmas snapshot, if applicable). This means users must export their Venly Polygon keystore and import it into MetaMask. Then they can access the Elysium LAVA by adding the same Metamask settings above.
Another option is to send it to the user's cold LAVA balance in My Forge before the snapshot date. Cold LAVA balances will also be snapshotted. When the airdrop has occurred for Elysium LAVA, the recorded cold LAVA balance would have any bonus from the Christmas snapshot applied, if applicable.
Vulcan Dex Liquidity Provider – How to be Qualified
Are you a VulcanDEX liquidity provider? If so, please remove all PYR-LAVA liquidity from VulcanDEX on Polygon before the snapshot date. LAVA still in the dex pool will NOT count as part of the Polygon snapshot. This is because the dex pools store lava in a smart contract and will not count. Therefore, users need to remove LAVA from the pool and have it in their address to be captured on the snapshot.
After the snapshot date, Polygon $LAVA will no longer be able to be deposited to the user's cold LAVA balances. Deposits and withdrawals of cold LAVA will be frozen until after the airdrop, and the user has registered their Elysium address within My Forge using MetaMask. Only Elysium $LAVA will be able to be withdrawn from cold LAVA balances after this point.