In Brief
VulcanVerse is a Decentralized fantasy MMORPG & Virtual World.
The game is powered by the Vulcan Forged platform, an incubator for other projects and a marketplace.
PYR token launch will take place on Monday, 5 of April, on Uniswap.
A few years ago, we all had a motto, "we need real games," and it's true. The first games were just a demonstration of what blockchain could change in the gaming industry.
Since then, we have seen dozens of projects evolving and securing development funds, but there is one thing that caught everyone's attention, virtual worlds, also known as metaverses.
Metaverses Data
Data by nonfungible shows us that only on Ethereum, Virtual Worlds secondary marketplaces have traded around $75 million, and that's just from a handful of projects. The total amount is estimated to be much higher.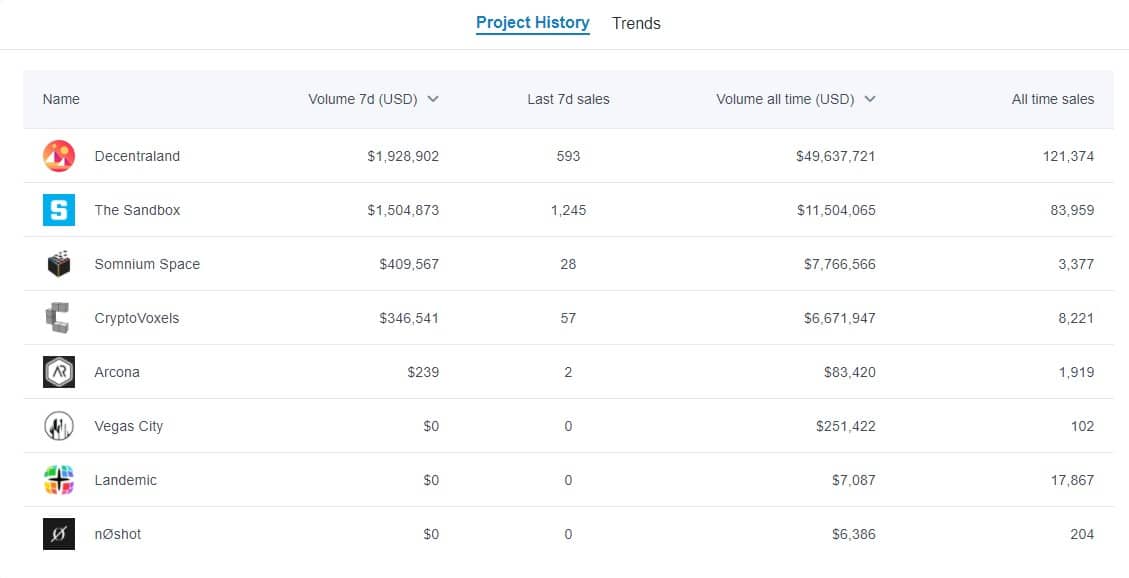 ---
Today, I'm exploring a project that has been on my radar for months, a project that you won't find in the list above, but it has already achieved $9.5 Million in transactions while hosting two sold-out sales for the native token and land plots.
Today, we are talking about VulcanVerse.
VulcanVerse is not just another Virtual World. It's a decentralized fantasy MMORPG set in the ancient Greco-Roman age, with profound Lore and a passionate community.
Developed initially on VeChain Thor but moving away to Polygon, VulcanVerse is probably the first 3D MMORPG — there aren't many — to offer actual land parcel ownership.
Walking towards uncharted areas…
Land ownership in Metaverses is not something new, but in a Massive Multiplayer, Online Role-Playing Game? Things become tricky here. War in online games never stops, so I'm trying to figure out how the actual gameplay will be.
The Background Stuff.
VulcanVerse is the flagship title of Vulcan Forged, a multi-purpose platform that is also an incubator for new projects.
What you see today is the result of the ever-growing community support.
Vulcan Forged has grown to a multi-dapp model from a small digital art NFT platform. Today, ten employees work full-time for Vulcan. They have managed to develop an alpha version of an ecosystem that reaches the second place of the busiest client in VeChain Network.
Second after Walmart China.
As an MMORPG, VulcanVerse will feature a rich role, with a trilogy of books written by award-winning authors like Jamie Thomson and Dave Morris while the soundtrack is created by Jeff Wotten, lead guitarist of the legendary group, Gorrilaz.
Here are the basic elements of Vulcan Forged
Marketplace
Launchpad for new projects.
Development tools for games and dapps.
Incubation & crowdfunding for new projects.
Tools for hosting events and tournaments.
Easy to use by both developers and users.
The PYR token powers everything.
NFT Land Ownership & Open World.
Through the 3km by 3km map, each piece of land is a 20×20 meters parcel where players can build almost anything they want.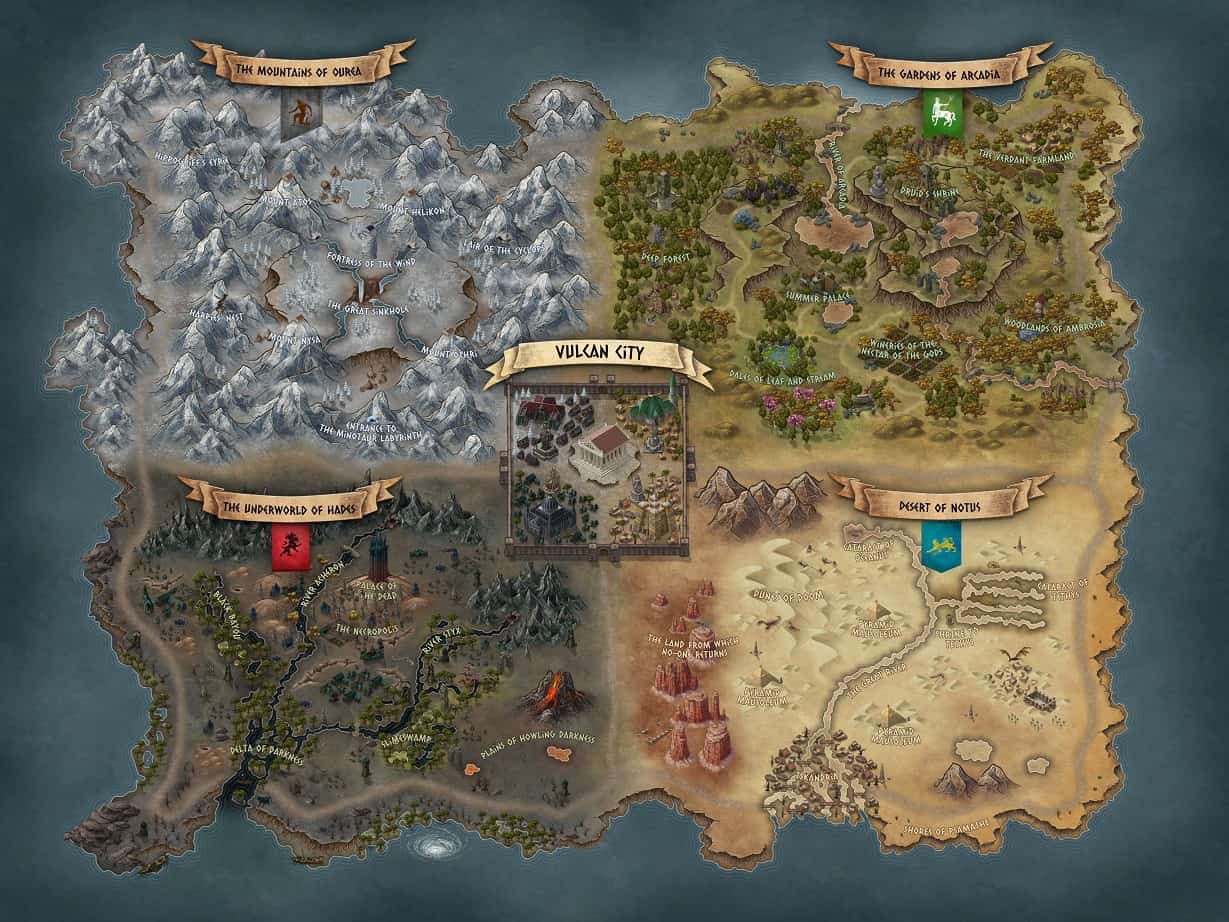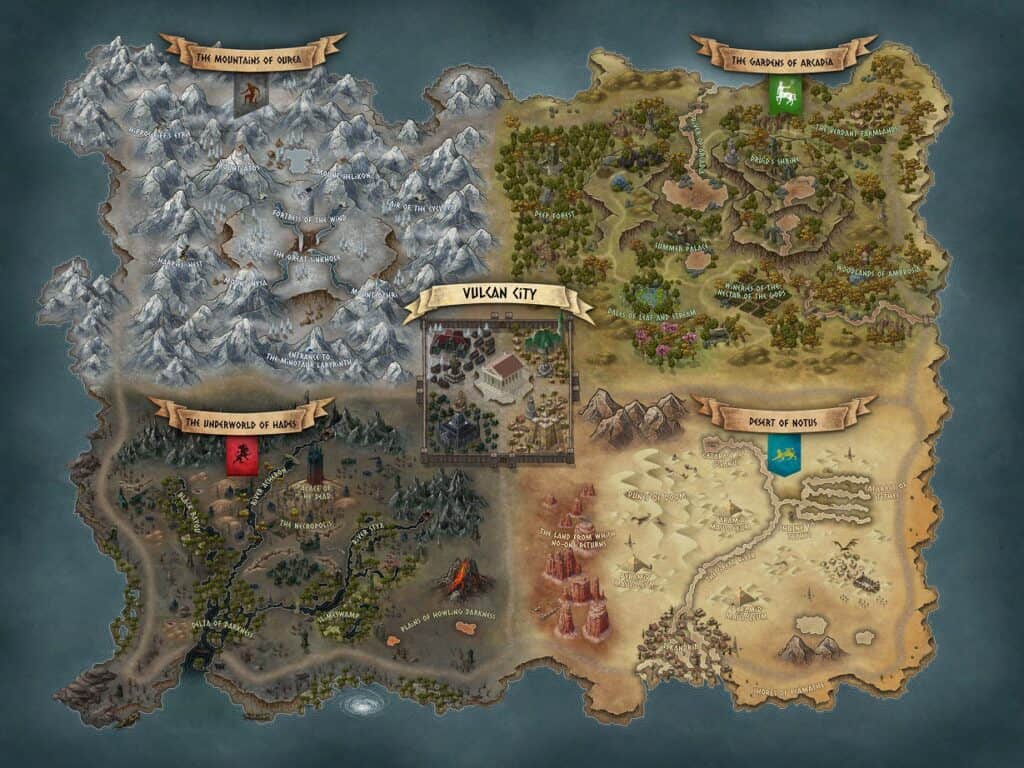 The map of VulcanVerse divided into four quadrants. In the middle you can see Vulcan City.
There will be a standalone 3D builder with terrain edit, object placement, scenery creation, character customization, and much more. The builder will serve as an easy way for the players to create something usable in the game and monetize it. Lastly, depending on the location, players will need different materials and tools to build.
Land can be upgraded, which will offer various perks along the way and unlock passive income.
There are 10,000 NFT Land Plots available, with the cheapest in the marketplace going for around 10,000 FIRE (1:1VET), which is about 950$. That's almost 10x, given that the land price was 100$ per parcel in the sale.
The VulcanVerse map is divided into four quadrants, think of them as kingdoms, with the Vulcan City to be in the middle, serving as a neutral zone for the players.
The Vulcanverse quadrants are the following:
The Underworld of Hades.
Gardens of Arcadia.
Desert of Notus.
Mountains of Boreas.
Each one is unique, with a rich role, different architecture, and applications strengthening the clan role. As you understand, this a themed virtual open world, a decentralized MMORPG.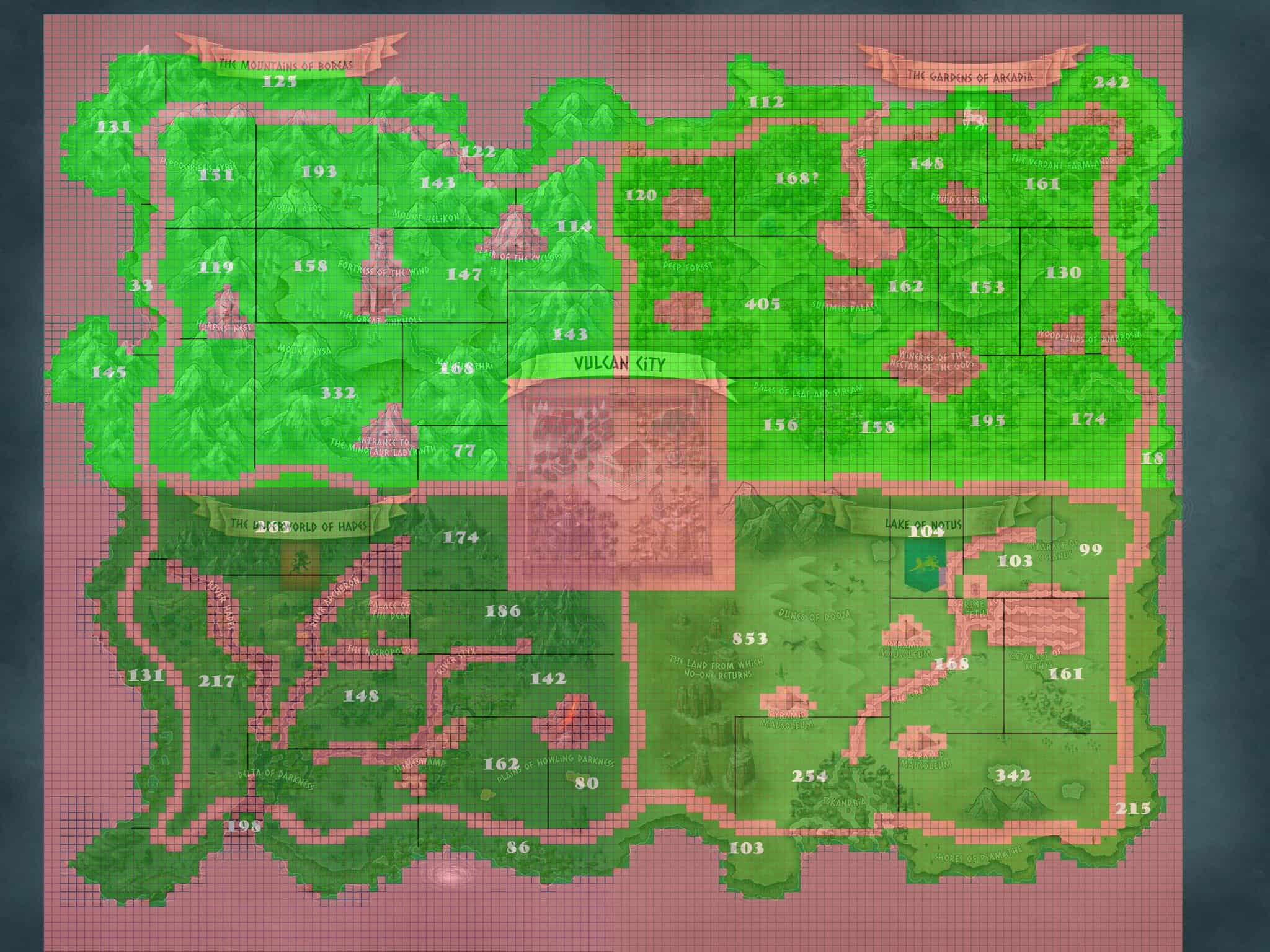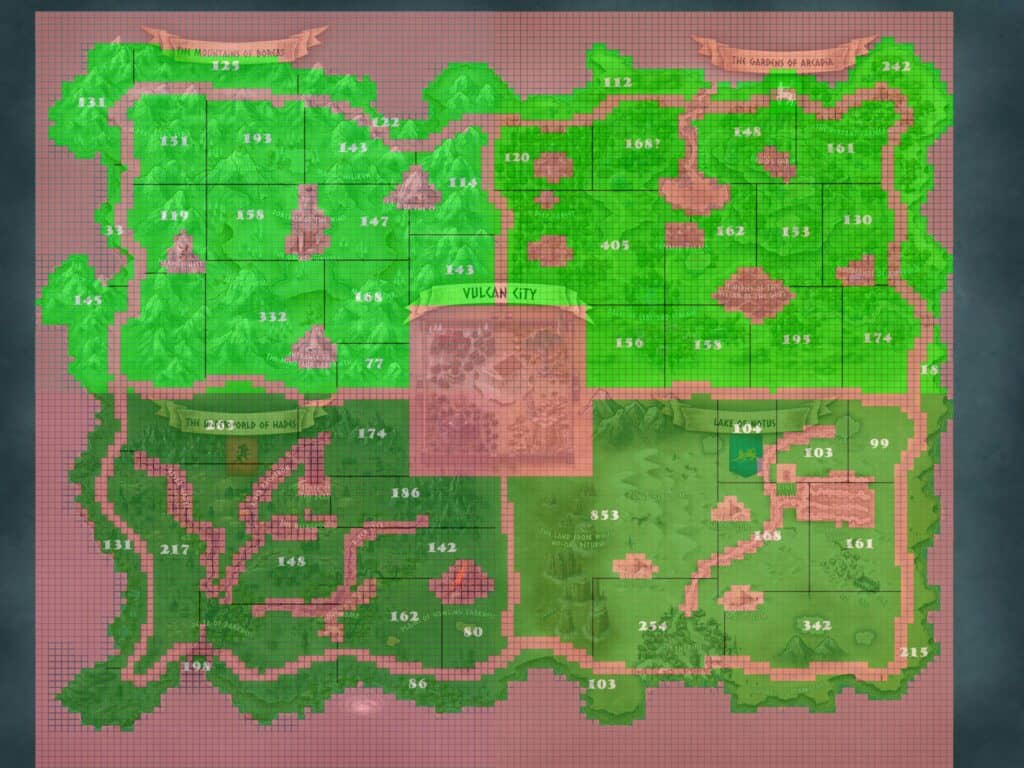 The Quest Monetization Example.
Community members who own land of level 7 can create various quests with PYR in Prizes. Keep in mind that for land to reach level 7, the user has to stake PYR into it, which in return, provides staking rewards.
The questline has no limits. Creators could potentially add steps outside of the VulcanVerse realm, as long as Vulcan Forged approves it.
So if you are thinking of promoting your onlyfans page through a deep and complex questline, think again. It won't work.
Now, let's have a look at how Quests are created.
A player upgrades the land to level 7
Then the Quest Chest is set up with PYR for the mortals. (players)
Distribution instructions are set. Example: The first 100 to complete the quest wins X amount of PYR, each.
Mortals pay an entry fee. 80% goes to quest maker, 10% to rewards pool, and 10% to Vulcan.
Now think:
Will you be able to create a decent quest, attractive for the players?
Will you be able to profit by asking quest-takers to do minor/smart tasks that work in your favor?
What if you sell something from your store that is essential for this quest?
What if they need to own NFTs from other Vulcan Forged Games?
And lastly, is it worth the hassle?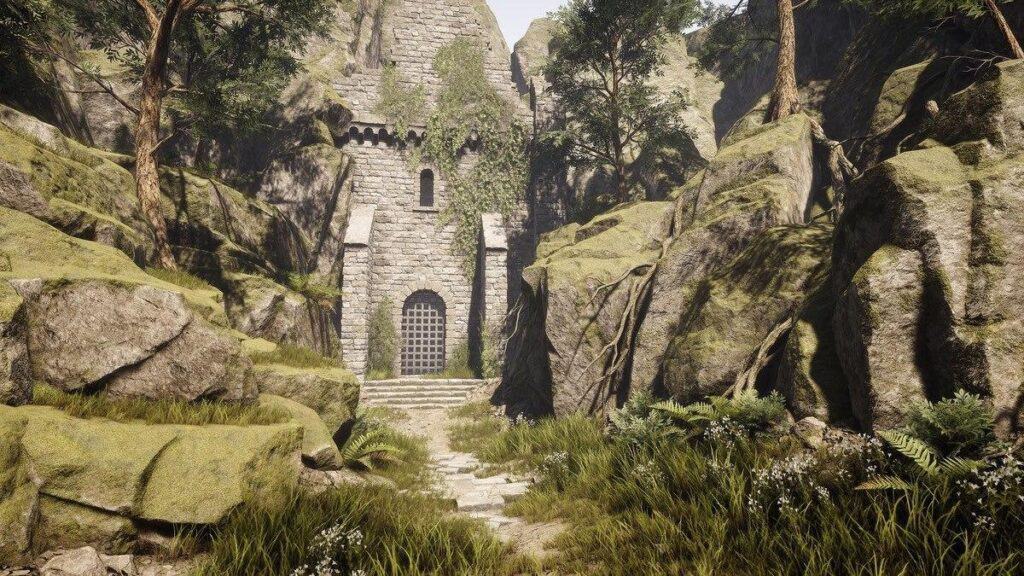 Land Building
As I mentioned above, each Quadrant (Kingdom) is different, including the "lifestyle" of each clan and the visual part of the game.
Lets' say you fight for the Desert of Notus; building a structure visually similar to other Quadrants won't be possible, as it would break the immersion.
As players level up a land, new building tools, terrain textures, special effects, and animations get unlocked.
The highest rank is level 7, upgrading will require:
Stake $PYR tokens.
Pay a monthly fee.
Meet predefined requirements.
Vulcan will not force landowners to build specific buildings like forts, for example. The company understands that some players might only want to own land and socialize. Still, creations should follow the "Universal Laws."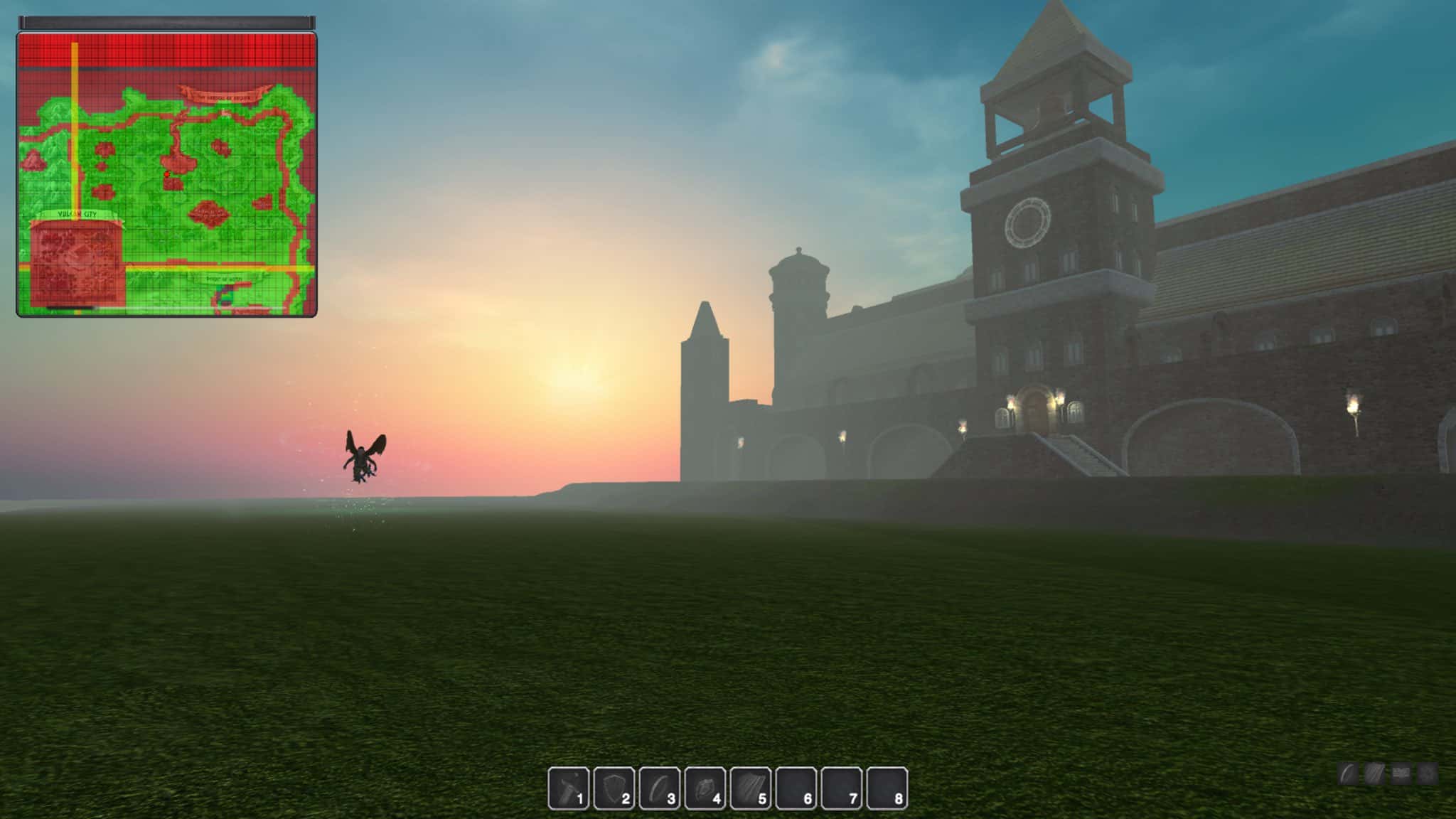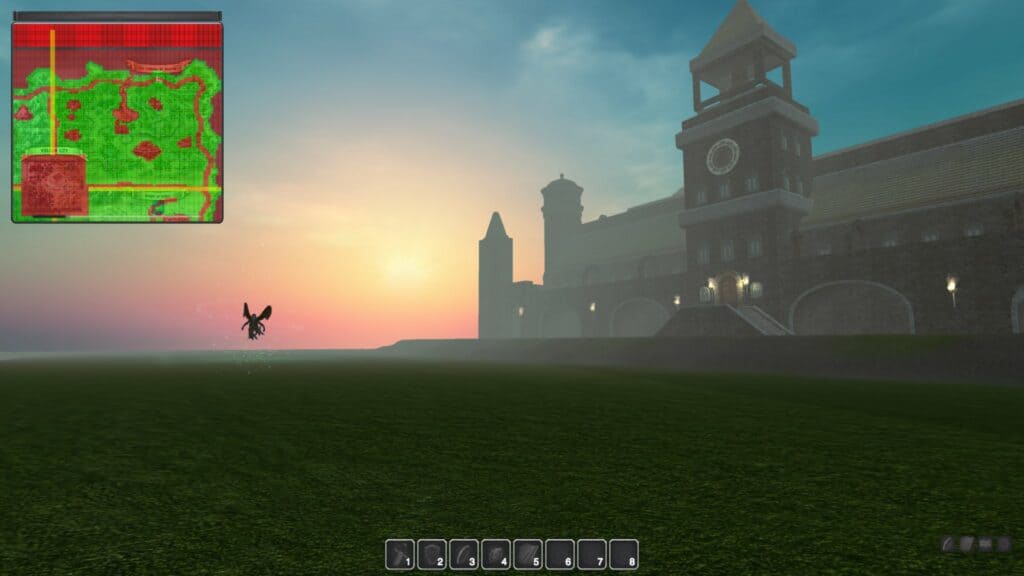 The Play To Earn Aspect.
VulcanVerse aims to become an actual play-to-earn game, staying away from the typical pay-to-win model that often discourages players.
10% of the total PYR token supply is allocated to the play-to-earn pool for 24 months.
The economy is based around the PYR token. Here are some mechanics that will fuel the play-to-earn model.
Earn by playing.
There will be countless ways of earning PYR tokens through gaming. NFT drops, selling in-game items, completing quests, and much more.
Loyalty Reward in PYR.

If playing for an X amount of time in a single game, the player is entitled to a PYR tokens' loyalty reward, with distribution happening automatically.
Staking & Reward Pools.

Players can stake PYR within the ecosystem to earn a passive income. The simplest example is staking into the land. As I explained above, the higher the land level, the bigger the rewards.
The algorithm calculates the land level and the amount of PYR from all players and distributes the rewards accordingly.
Frenzy Tournament Platform.

Frenzy is Vulcan's tournament platform that will operate across the whole ecosystem. Players will compete with each other in various tournaments and events with PYR in rewards. Some competitions will be free, while others might require an entrance fee.
DeFi Game Development Funding.

PYR holders will be able to fund Vulcan Forged ecosystem developers using a liquidity pool. Interest will be paid in PYR tokens, and Vulcan will keep a small margin of the interest rate while passing the remaining to the liquidity providers.
Vulcanities.
The main characters of VulcanVerse are Vulcanities, 3D unique beasts with upgradable skills, specific Lore, and belongs to one of the Four Quadrants.
There are over 20 Vulcanites, and the list is growing. Players can use Vulcanites to create NFTs, defend the land, and embrace on adventures.
Whether you are on a James Bond-style mission, or you feel like conquesting the whole map, you will need some Vulcanites for it.
My thoughts.
Overall, VulcanVerse looks promising. The fact that the PYR token has a utility in Vulcan Forged makes it appeal to hold, and the rich role will create an excellent, seamless environment for the game.
The Beta version should come by the end of this month, and the graphics are good, considering this is an alpha version.
The Titan and Olympian NFTs, as described in the PYR token whitepaper, enhance the gameplay, which already has a lot of features.
Vulcan is constantly delivering new updates and working towards revolutionizing the gaming industry with the blockchain's help.
The integration of Arkane Network is also an addition I welcome. Newcomers who don't understand crypto won't have to go through the long learning curve as Arkane offers a multi-chain wallet to create a single account.
Visit VulcanVerse.