The famous blockchain game released some exciting news today, War Riders introduce Badges & Extends Pre-Sale
The Pre-Sale campaign is now active for two months, since the first day, Cartified Inc has managed to sell over 3,100 pre-sale vehicles, raising enough money to continue developing the games.
For a Blockchain Game, selling this number of items in a pre-sale campaign is considered a big success. Wasteland is going to experience heavy traffic.
Vehicle Sales Extended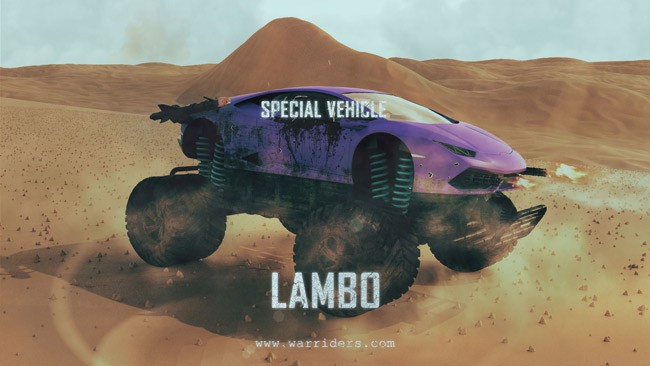 After community demand, vehicles sale will be available until the Beta launch or the mid-grade vehicle sale. Early adopters can still purchase premium vehicles but not as cheap as before. War Riders might extend the pre-sale, but the prices won't be the same.
This tactic rewards early backers who have already purchased vehicles, and there are 26,900 vehicles left (unsold) while War Riders won't produce others.
Visit the War Riders Pre-Sale Page
Special Badges?
War Riders announced the possibility to give special badges to anyone who took part in the pre-sale campaign. Early backers will wear a badge with style, letting others know that they have been in the Wasteland since day zero.
BZN distribution
On Wed, 24/10/28, the BZN Truck will be ready to roll. A button will be available on the War Riders website, and once you approve the transaction, your BZN will arrive.
The internal rate of BZN is $0,50 per token. This price will be standard until somewhere in 2019.
There will be more updates towards the end of the week on the project's status, vehicle customization, and the release dates. Stay tuned!
Read More About War Riders:
War Riders Mine or Die, Your Next Favorite Blockchain Game
Inside War Riders: An Interview With Vlad Kartashov