In a surprising move, War Riders announced today a strategic partnership with OpenSea to host a massive pre-sale campaign for the game on both War Riders website and OpenSea decentralized market.
OpenSea will host the pre-sale campaign simultaneously with War Raiders sharing the same smart contract with real-time updates.
"Together with OpenSea we've developed an interesting technology that allows us to seamlessly integrate two websites and connect them to the same smart contract system,"

"The OpenSea users will have exclusive access to our Deadly Car Factory smart contract allowing them to pre-order vehicles without leaving their favorite marketplace. We've always believed in the native integration, and we think the marketplaces could be a great platform to organize the initial sale of in-game items."

Vlad Kartashov, CEO of War Riders.

About War Riders
War Riders is a new upcoming MMO based on the blockchain technology. The concept is that you blow up cars and mine BZN tokens which you can later sell for a profit or keep them for in-game purchases. War Riders is under development by Cartified in Washington DC and it's backed by a number of Capital Ventures. In War Riders, players can mine BZN by driving through waypoints or attacking others. An early beta will be available for premium grade vehicle owners later this year while the full release is set for 2019.
A few words about OpenSea
OpenSea is a decentralized marketplace for blockchain assets. With over 1,000 ETH in transactions, they allow users to buy and sell in-game items and collectibles. OpenSea team has experience background from technology giants like Google and Pinterest. They are backed by venture funding including Coinbase Ventures. At the moment OpenSea is the largest blockchain assets marketplace with more than 50 categories, unbeatable prices, and over 900,000 products.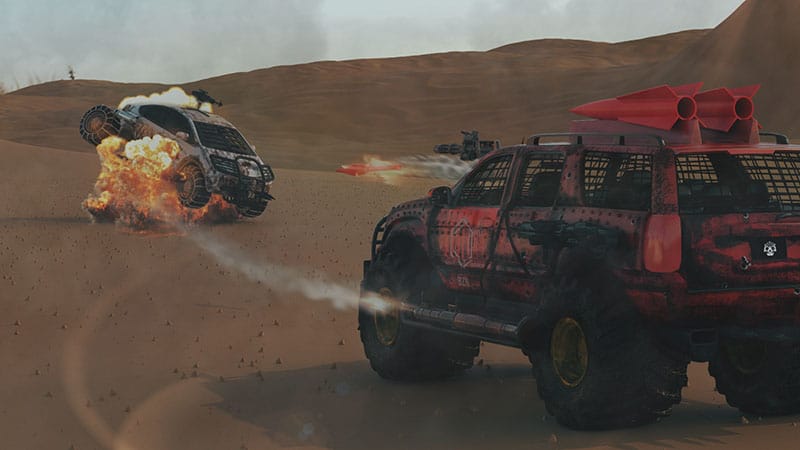 Official Pre-Sale dates released
On August 20th the War Riders pre-sale will kick off and it is scheduled to last for 2 months. At first, there will be a private round for the most hardcore players who want to get their vehicles as fast as possible and at a later date, it will become publicly available. Within a small period of time, players will be able to customize from scratch their vehicles and "wear their status".
In case you would like to participate in the private round, you must sign-up using this link.
By purchasing a vehicle there are no standard statistics attached to it, all the cars are being produced on the fly. What does this mean? Each car is going to be unique with different acceleration and BZN tank capacity. Although more or less you know what you are getting, your War Riders Lambo can be faster than others and vice versa.
Pre-sale prices are not yet announced but we know that with each vehicle sale, the price will increase by a certain percentage.
The number of vehicles that are going to be sold in the Pre-Sale is 30,000. Considering the total supply of all vehicles which is capped at 1,180,000, it doesn't take long to understand that this is your chance to get a Premium Vehicle for the lowest price available. These Battle cars won't be offered again and will have superior combat and combat capabilities.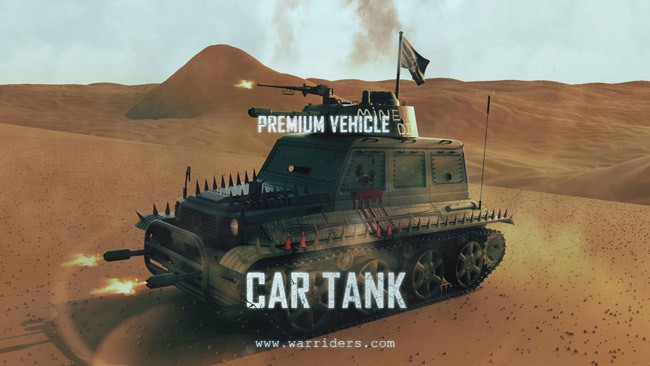 "War Riders is one of the most impressive blockchain gaming projects we've seen, and we love that they're building with interoperability in mind from the start,"

"We're super excited to partner on the launch of the game and support War Riders items on our marketplace. It's a unique time in the blockchain gaming space as new, high-quality teams are both building compelling new user experiences to onboard the next set of consumers into the ecosystem."

Devin Finzer, CEO of OpenSea.
Buy Battle Cars in Bulk
Equip your army with wheels and dominate in the Wastelands. Players will have the ability to purchase multiple battle cars in a single order. It will take some time for the Deadly Factory to deliver large orders but don't worry, it's only a matter of seconds to receive your first batch of vehicles. It's worth to mention that until now, buying blockchain assets in bulk was impossible because the ERC-721 tokens have to be "minted" from the smart contract individually.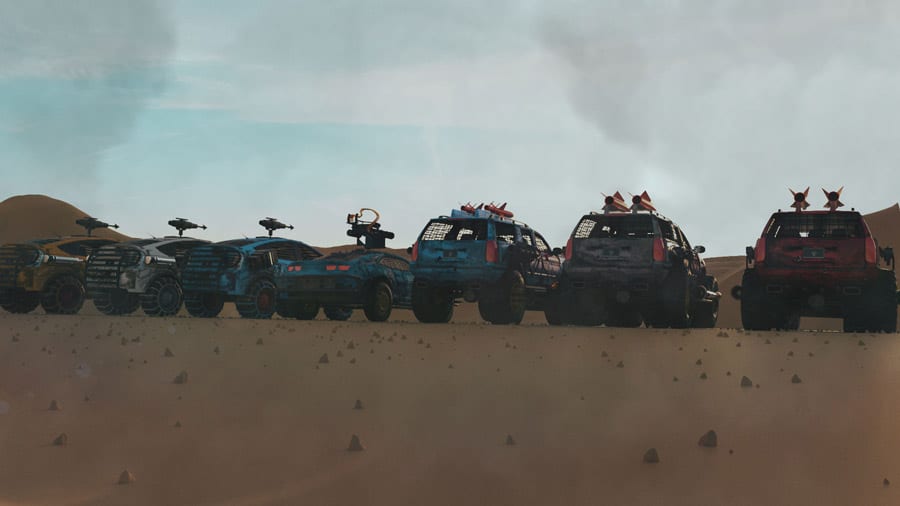 Benzene Truck and Burn Mechanism
Like the good old days when the milkman was delivering milk outside your door, the BZN truck will stop by your garage and fill your battle cars with BZN. The process is simple, once the BZN truck parks outside your garage, the "preparation for the apocalypse" will officially start. BZN will not be available for sale during the Pre-sale and there won't be an ICO.
War Riders economy will use a deflationary mechanism to become extremely scarce. 30% of the BZN purchases will be burned and all unburned BZN will go back to the game pool. Weapons and garages are going to be available for BZN while you can trade it for other cryptocurrencies like BTC, WAX, ETH and more.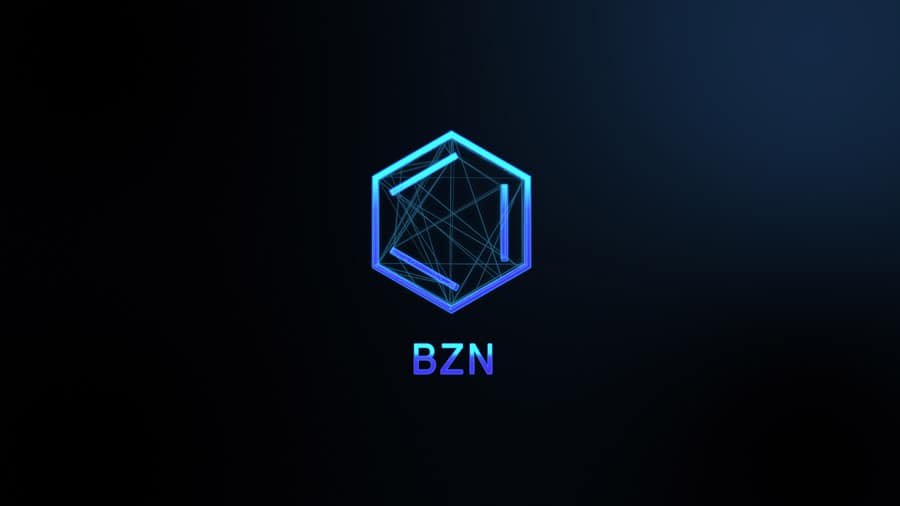 Marketplaces and exchanges
In War Riders, they believe that players should really have full ownership of their items, an example of this is their recent partnership with OPSkins and WAX where players can trade their in-game blockchain assets for cryptocurrencies. Today, with the OpenSea collaboration they are doing a big step forward proving them selfs.
BZN is going to be available in Cryptocurrency exchanges shortly after the pre-sale ends. We don't have any information about the upcoming exchanges listing but we will keep you updated.
Market in numbers
Newzoo estimates the Global Gaming Market to reach $137B in 2018 with a 13% YoY growth and according to Cartified's research, the blockchain-based gaming market has been demonstrating 45% MoM growth since December of 2017.
Follow War Riders: Discord, Telegram, Twitter or visit warriders.com
Follow OpenSea Medium, Twitter, Discord or visit opensea.io
Follow egamers.io: Twitter, Telegram, Instagram, Facebook, Discord