Watch Age of Rust Game Trailer and take a look at the upcoming gameplay.
The Multiverse game Age of Rust, which is the first-ever in the world to offer a p2p blockchain rental market, released new footage from the game today!
In the video, we can see 3D graphics and some battle mechanics in various sceneries, including deserts, mountains covered by snow, caves, and other places.
Rustbits, power the in-game economy, which will migrate to ERC-1155, as it's now a Multiverse game backed by Enjin Coin.
Under development by SpacePirate Games, in 650,000m2 terrain, players will be able to explore lost worlds, space stations, and mysterious places while fighting opponents in real-time, hostile environments and rogue machines.
By playing the Age of Rust, players can gather items and sell them in the market or melt them for the base ENJ value of each item.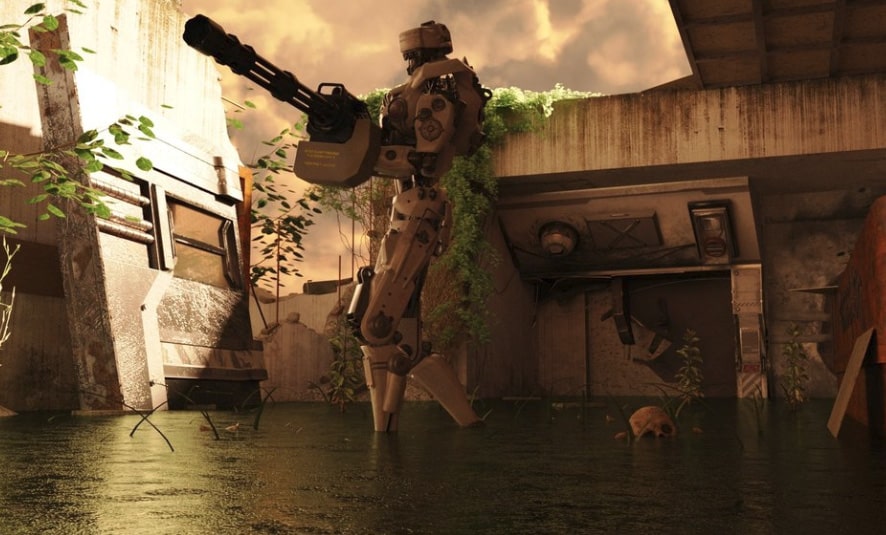 Age of Rust is a highly community-driven blockchain game with tons of clues for the official discord channel's puzzles. Players can decide to team up with others or explore the fantastic and hostile world of Age or Rust solo.
The game is going to be available in late 2019.
A tweet from the Age of Rust showing how easily you die, if you can't aim.