Welcome to the Blockchain Gaming Digest March 22-27/2021.
Here are the most playable games in the past seven days.
Upland: 38k players
Galaxy Blocks: 26k players
Alien Worlds: 24k players
Find more stats in our Dapps Ranking Page.

There was a lot of debate on how NFTs should be called over the previous years in order to make them understandable for the everyday user. Turns out, the name doesn't matter, what matters is building the ecosystem around it.
Tweet of week, Sebastien Borget, President of the Blockchain Game Alliance & The Sandbox Game COO.
Now let's get to the news.
Aavegotchi And Lil Pump NFTs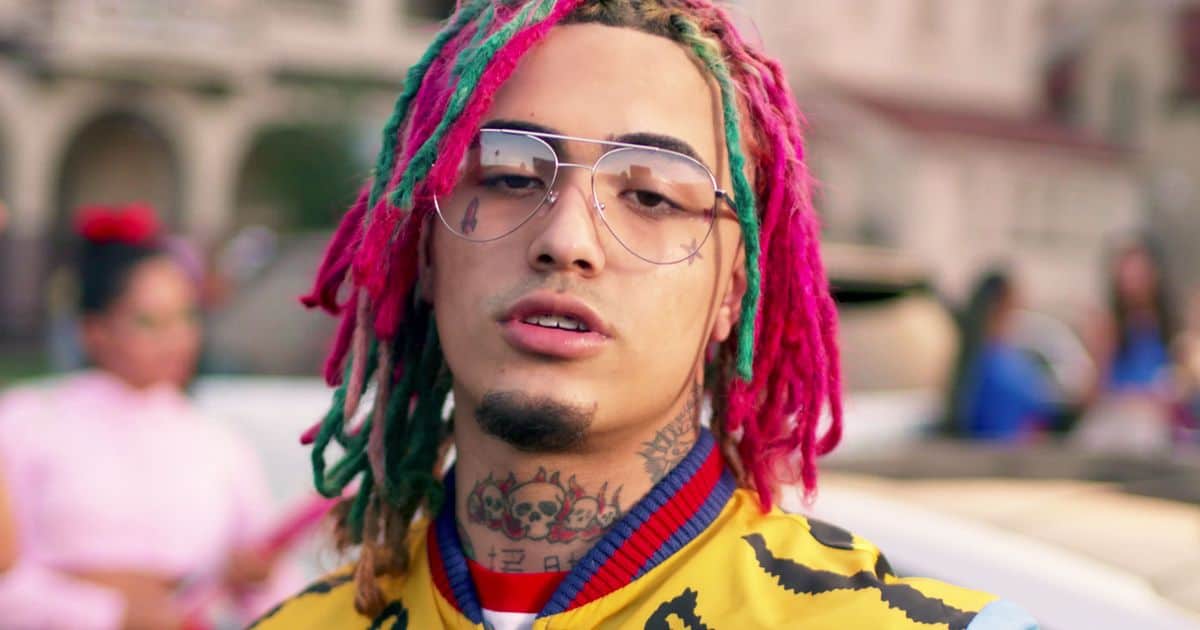 DeFi-staked Crypto Collectible game Aavegotchi announced a partnership with the famous rapper Lil Pump to release a set of NFT in-game wearables.
The Six Dragons Gearing Up For JumpNet Release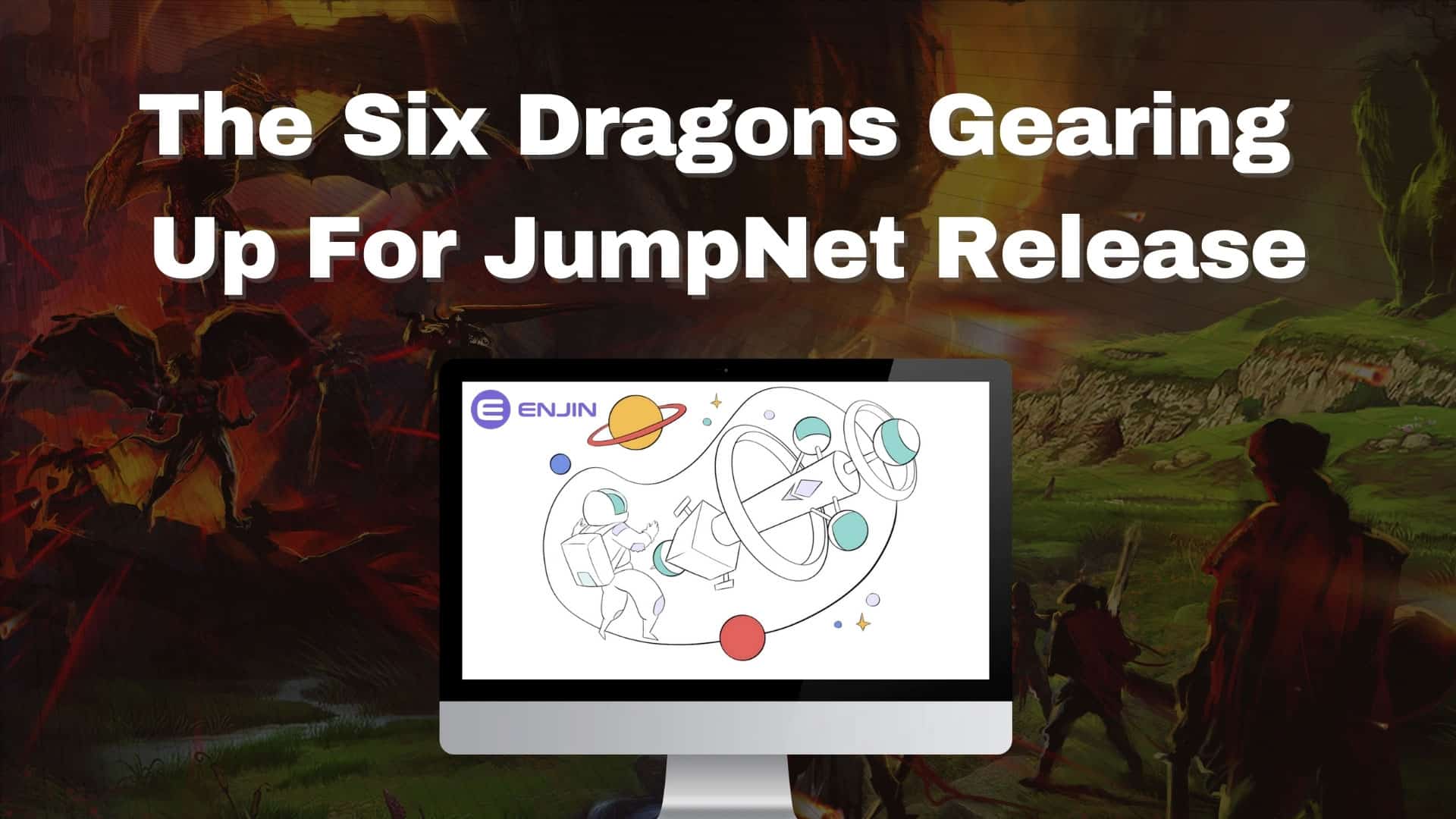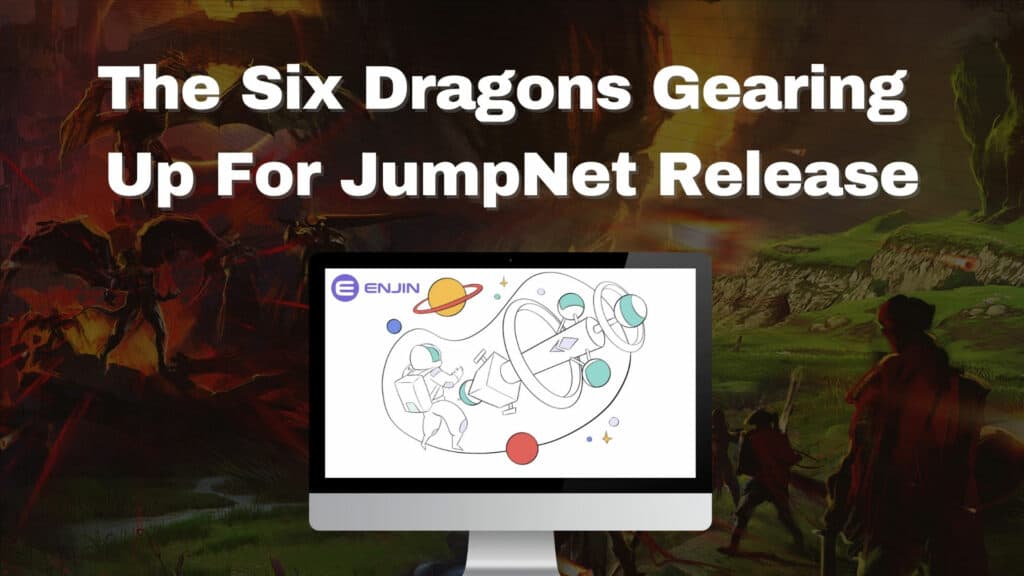 The Enjin's JumpNet scaling solution will be live on April 6th and allow free, instant transactions for Non-Fungible & Fungible tokens.
Want to mint a token? Enjin is your go-to.
GFTB: Talking Hash Rush With CMO Alexander Benitez & CM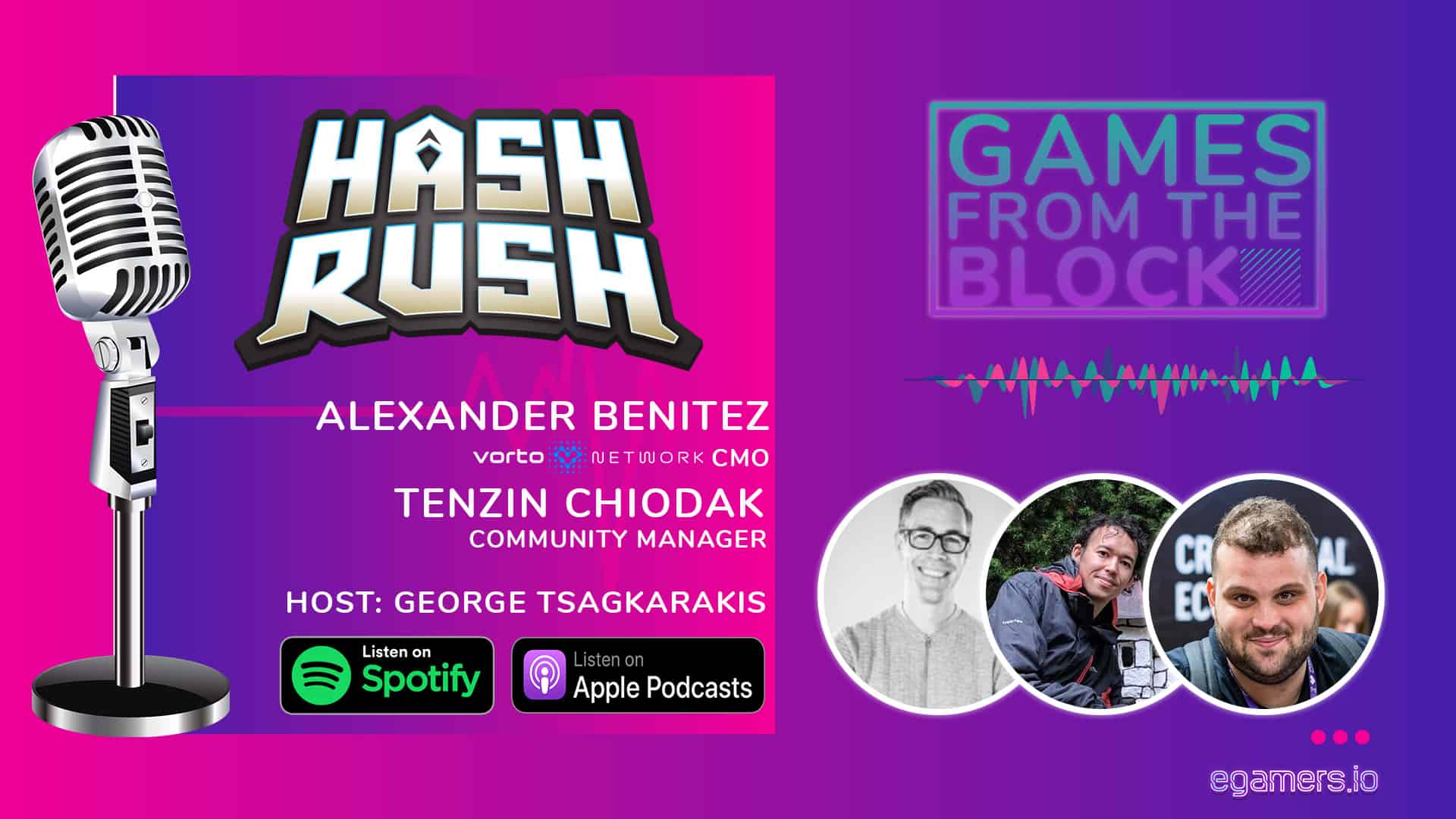 This week, a great podcast took place with Hash Rush, where George Tsagkarakis hosted both CMO and Community Manager. Learn about the upcoming version of the historical blockchain game.
Read the review & listen to the podcast.
The Sandbox to Release Marketplace Beta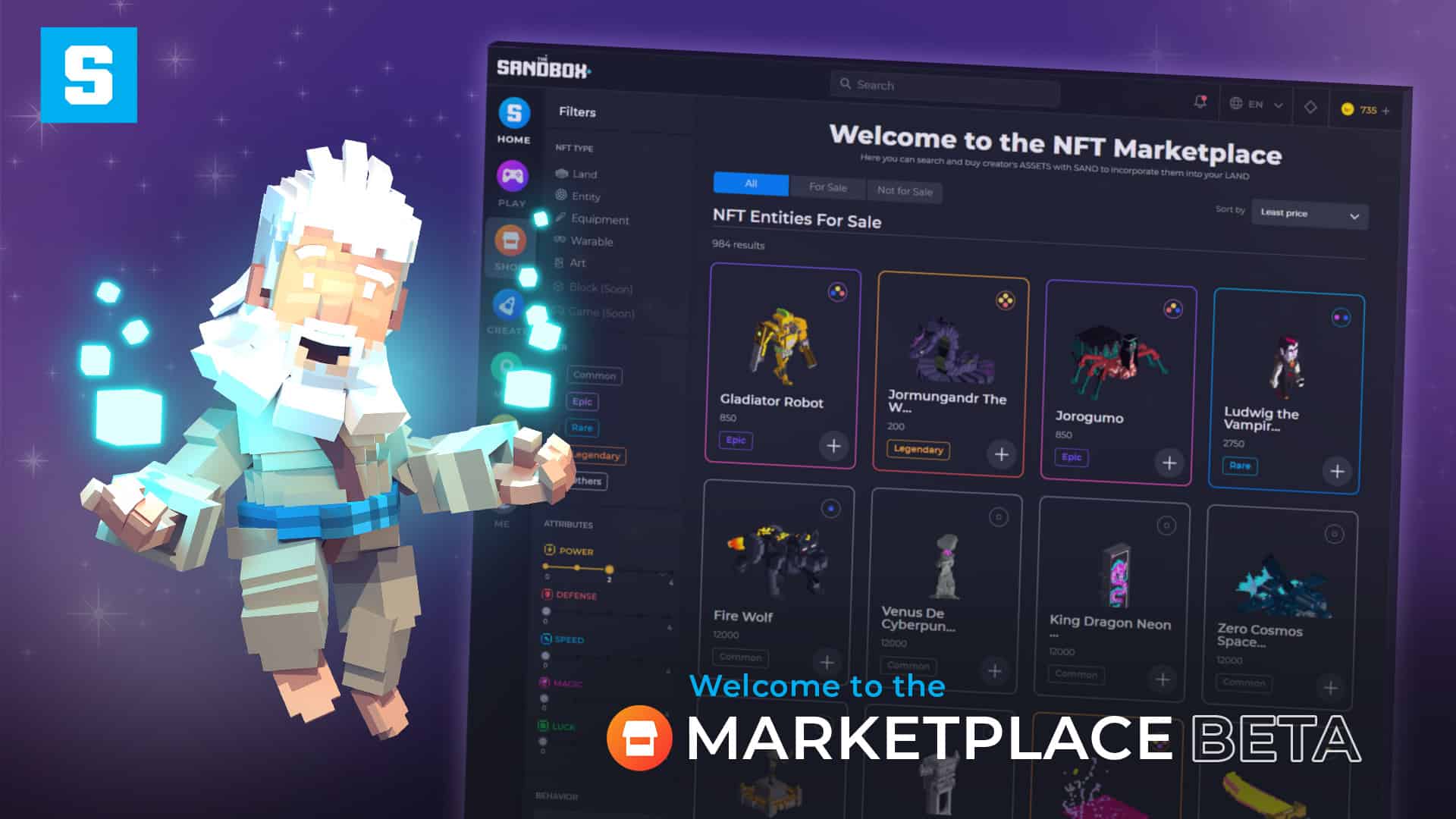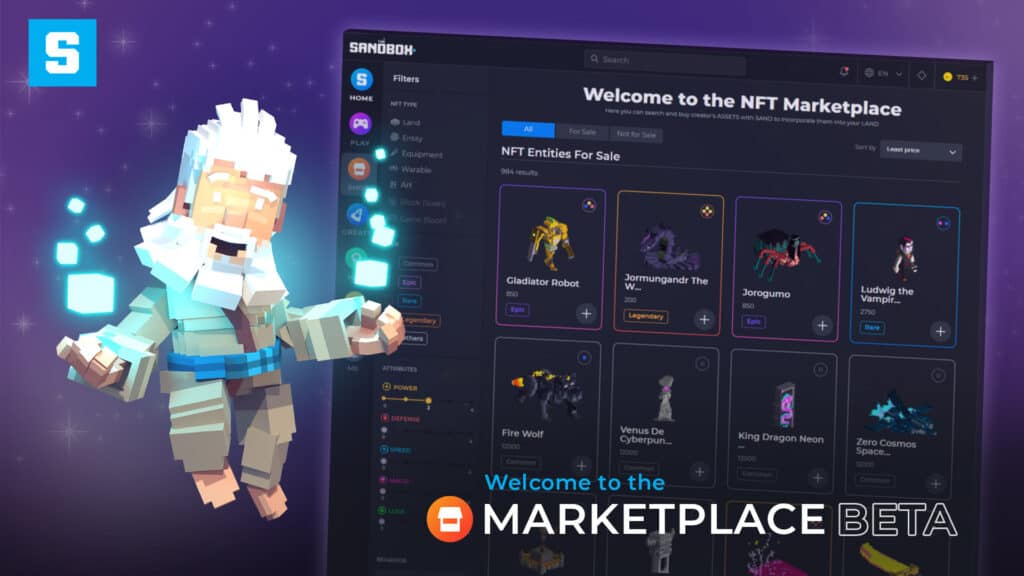 The Sandbox announced phase 1 of the in-game marketplace. At first, only a selected number of artists will list NFTs, while a public launch will be available later.
Enjin to Bring Eco-Friendly NFTs to South Korea's Largest Social Gaming App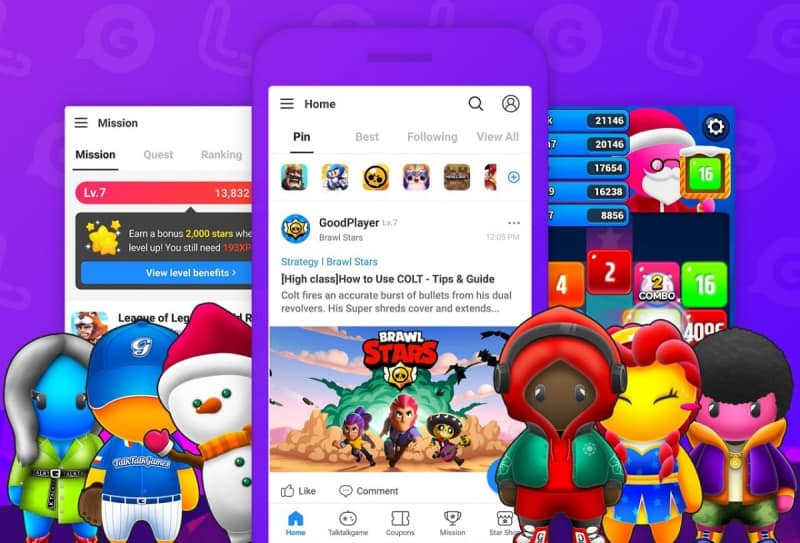 The largest gaming app in South Korea, GameTalkTalk, has begun using Enjin's technology to create low-carbon, non-fungible tokens (NFT) for its 3 million users.
This is excellent news as it can potentially introduce NFTs to South Korean gamers.
Gemini Adds ENJ And SAND Tokens
Two NFT related tokens ENJ and SAND, are among the six newest additions to the custodian cryptocurrency exchange Gemini.
Lost Relics Easter Event With Limited Edition NFT
Enjin based multiverse game, Lost Relics hosts an Easter event where you can play to earn outfits, items, weapons, and limited edition pets, all in the form of NFTs. The event will be live from 24th March till 7th April.
Blockchain Game Alliance Adds 5 New Games
Blockchain Game Alliance announced five new additions to its ecosystem this week.
Ember Sword Land Giveaway
Before the upcoming land sale, which will come in a month, the MMORPG Ember Sword gives away ten plots for ten winners.
Visit The Giveaway
Collect Social Platform
The First "Collect to Earn" platform for NFT Collectors launched recently and gives away tokens to all Twitter followers.
My Neighbor Alice First Land Sale
The first-ever Land sale on the Multiplayer builder game My Neighbor Alice is coming on April 27th with a 60% discount for early purchases.
Ether Legends Beta
NFT-based TCG game Ether Legends announced the upcoming beta release. The game is pending approvals on both Google Play & App Store. The Beta version will be available in the following weeks.
Visit Etherelegends
You Can Now Link Immutable X on Gods Unchained
Gods Unchained players can now link Immutable X before the launch of the NFT marketplace. Immutable X will release the NFT marketplace in stages, starting with their initial game Gods Unchained implementation, with more games to join later.
Blockchain Cuties & Decentral Game
DAO-governed metaverse casinos on the Decentraland virtual world will host casino nights and event auctions, with special NFT Cuties for the players.
AlienWorlds Raised $2 Million
Blockchain game Alien Worlds raised more than $2 Million to bring NFTs to Life. Animoca Brands is among the investors for the NFT, DeFi metaverse. Even more, the game reached a huge milestone of 50.000 active players.
Etheremon Now Integrates Polygon
Crypto collectible game Etheremon becomes the next project to migrate to the polygon blockchain. Why? Because of Ethereum transaction fees.
MCH+ Will Adopt Polygon And Immutable X
The MCH+ titles, including MyCryptoHeroes, CryptoSpells, Brave Frontier Heroes, and more, will join the Polygon ecosystem as part of the Asset Mirroring System, a multi-chain solution for MCH+ games.
SuperFarm Will Launch its DeFi And NFT Platform
SuperFarm is a Cross-chain protocol that allows anyone to deploy DeFi and NFT farms with no code required. SuperFarm begins its Phase 1 with NFT Drops and the NFT Launchpad on March 31, 2021.