The crypto gaming frontier Enjin Coin announced today the newest Multiverse member, AlterVerse, gaming, and world-building platform that enables users to create, play, and monetize an infinite number of interconnected digital experiences. Alterverse is utilizing Enjin's technology to integrate ERC-1155 blockchain assets across 17 gaming worlds as a Multiverse Within The Multiverse.
The first release from Alterverse will be Disruption, a space-themed First-Person RPG game through steam, the accessories gaming community with over 125 million users. The game will be available in Q1 of 2019.
The first 1000 to join AlterVerse telegram and submit this form will receive an MFT.
The AlterVerse has committed to joining the Multiverse alliance by Enjin coin and also integrating Enjin's entire catalog of Multiverse items into their games.
With the addition of all the 17 games, the most promising gaming project in the world, Multiverse, counts 29 games with the 27 of them planning to integrate this exclusive set of shared items and assets.
In Multiverse, games can travel between games and use the same inventory in every game. Most of the items are cross-compatible.

Why don't you check out the Multiverse Games list?
Disruption features battleships that can disrupt the very fabric of space-time to enter the AlterVerse. There will be four in-game modes. Battle royal, which people are going crazy for, Solo Raids, Alliance Raids, and Adventure Quests.

Items acquired in Disruption will also be available, in another form, in other interconnected games within the AlterVerse as ERC-1155 tokens. Sell them, melt them, use them, you truly own them.

Gamers can play in multiplayer environments or purchase their servers, which will enable them to customize their ship and invite paying players to raid its treasury.

There are some pre-existing customizations available for the Battleships with textures for floors, ceilings, and crew rooms. In the future, Disruption will allow players to customize their battleships fully.
Disruption will serve as a prototype for the rest 16 to come. Specifically, each model, such as game mechanics, world editors, customization options, and server owner monetization, will serve as templates that are free and open for customization by the community in private servers.
AlterVerse will provide the games with characters, skins, accessories, pets, weapons, and vehicles. All of them are usable in all AlterVerse games, and some of them might also be playable in Multiverse titles.
You can store all the AlterVerse Blockchain Assets in the Enjin Smart Wallet.
The second release is SkyCity will be a free-to-play game with strong socialization elements where players can fly around in Sky Cars and entertain through actions and commerce. Like the rest of the AlterVerse titles, the game will allow players to own private servers and monetize their work.
Following the release of Sky City, five Homeworld servers will be available with various themes. Server operators can purchase and redesign their versions of each Homeworld to create unique online experiences, like a player-owned version of Decentraland (Mana), a cryptocurrency project that famously raised$24 million in 35 seconds during their successful ICO.
Hosting your AlterVerse server does not require any previous experience or coding knowledge. Players can recreate their version of each Homeworld and make it truly unique. Also, server operators can sell or rent parcels of land across the world and other assets to the p2p market.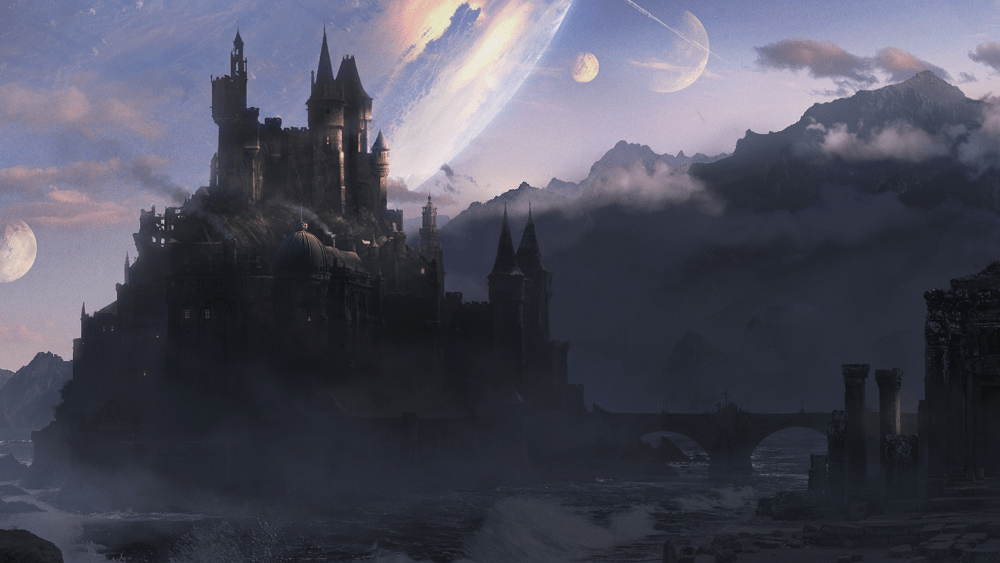 "Creator's Market" will contain 3D models such as pets, vehicles, buildings, and accessories. Creators can profit by selling their creations while server owners can purchase assets from the market and integrate them into their servers.
Anyone will soon easily verify all the items through the EnjinX blockchain explorer.
Enjin Recently teamed up with Bidali, and rewards from Multiverse games can be redeemed for ENJ and buy gift cards from over 100 major brands.
Ask to become a beta-tester to get a Steam key and get exclusive access to upcoming Raid Jams before the game's launch. Ask about becoming an Ambassador for even more perks.
You can learn more about AlterVerse and AlterVerse: Disruption by visiting the AlterVerse website.
Add AlterVerse to your Steam wish list here!
AlterVerse is completing a Private Pre-Seed round. If you're an Accredited US Investor and have an interest, shoot an email to invest@alterverse.com