ENJIN Gets into Gift Cards & Online Payments via Bidali. Today Enjin Coin is expanding its adoption by getting listed in Bidali, a fast-growing payment gateway provider and online gift-card retailer.
Any online merchant through Bidali's out-of-the-box online payment system and accounting software can accept ENJ payments. Merchants may apply for an option to be paid out in local fiat currency, with their taxes and conversion rates calculated automatically from the service.
Enjin Coin is the world's leading gaming blockchain technology. The implementation comes after the Bidali's efforts to support blockchain adoption across the globe by bringing onboard numerous gaming crypto projects.
"EnjinCoin is a fast-moving project with an amazing team and community," said" Bidali CEO Eric Kryski. "Their ERC-1155 proposal is a great evolution within the Ethereum token specifications that we feel will undoubtedly increase the adoption of blockchain within gaming. We are excited to connect the Enjin community with brands that resonate and help spread the word about the Enjin ecosystem."
Hodlers and ENJ users who earn ENJ by playing games or by the marketplace can now purchase physical products through the Bidali gift card store. The store features more than 100 well-known brand names, including Amazon, Starbucks, Addidas, iTunes, Google Play, and other retailers.
Once again, this never seen before feature places ENJ at the forefront of mainstream adoption. Great times are ahead for the crypto gaming industry.
"We are excited about Bidali as a company. This ambitious team is creating a payment and accounting system that makes it very easy for any online business to accept crypto and receive fiat," said EnjinCEO Maxim Blagov. "For them to kick-start, this process by offering gift cards that enable users to purchase goods directly from their favorite brands using Enjin Coin and other cryptocurrencies is to their innovative approach."
Blockchain Gift Cards Beam Airdrop
In celebration of launching ENJ on Bidali's payment platform, expect an Enjin Beam airdrop on December 17 at 2:00 PM PST. Check with your local time zone here.
The first 600 to scan the QR code using EnjinWallet will share a pool prize of more than 50,000 ENJ backed blockchain gift cards minted as ERC-1155 tokens.
To participate, you must have installed the EnjinWallet app on your smartphone and complete this form.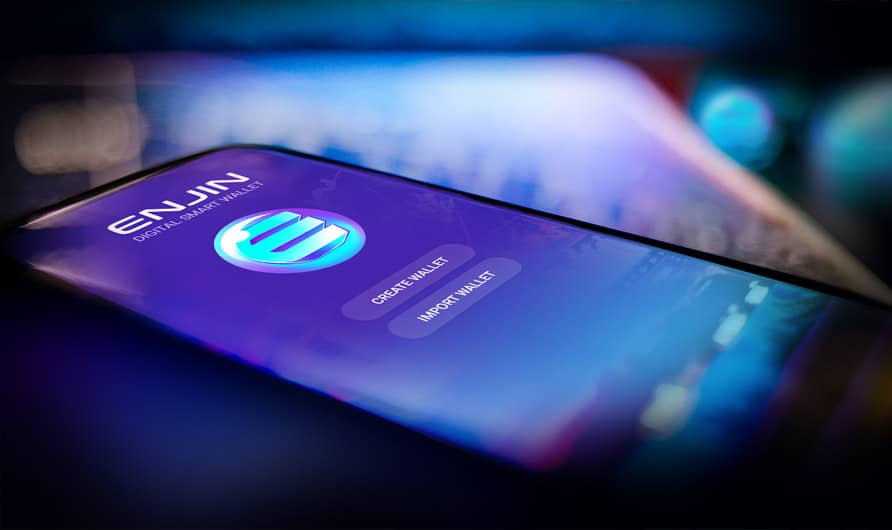 Enjin Moving Forward
A lot is going on the Enjin Coin over the last months. The solid gaming crypto leads the blockchain gaming space through a series of innovative actions followed by a loyal community, which also, remarkably, created a spin-off guild, the Multiverse Brotherhood. An open community for all Multiverse gamers with a common goal to support the growth of Multiverse games through discussion and community-based actions.
Enjin will soon release the blockchain explorer, EnjinX, which will easily track ERC-1155 tokens and all Enjin related transactions.
The EnjinWallet is one of the most secured blockchain mobile wallets designed for both investors and gamers. The app supports fingerprint login, NSA Grade security, and probably the most user-friendly graphical environment. Including the recently added Beam Scanner, a fully functional QR scanner, and QR airdrop system that has already become the greatest way to host a giveaway.
As the ERC-1155 continues to gain ground, Enjin released the MintShop, world-first token generation service. Users are now able to mint their blockchain assets backed by ENJ Coins. Are you looking to issue your token? Look no further. With the MintShop, you can generate your tokens as easy as ordering pizza online.
Last but not least, the Multiverse Alliance, an ENJ backed decentralized ecosystem of connected games based on ERC-1155 economy is steadily expanding with new additions every once in a while. Multiverse now counts of 12 officially announced games, and some are about to launch early in 2019.
It's been a great ride so far. We can't wait to see what Enjin has for us in the future!
Discover Enjin games at our Multiverse Games List