Enjin Smart Wallet today has become more powerful than ever with the latest update release!
Wallet users are now able not only to send and received ERC-1155 tokens but also to melt them! This feature alone can open the door to new blockchain use cases that couldn't exist before.
Melting a Multiverse item (ERC-1155) will return you the base value of it. If you melt a helmet with base value 500 ENJ, the item you will destroy the item forever, but you will receive 500 ENJ.
Did we mention that Enjin Smart Wallet successfully passed the Oru Security team's third-party audit? In summary, the report states: "overall security posture of the wallet application and the backend API is solid" and "the software is developed according to best practices."
As always, the Enjin developers delivered more than just an update, Axies Infinity & Blockchain Cuties found their way into Enjin Smart Wallet in addition to Gods Unchained, and CryptoKitties.
Games are now able to produce ERC-1155 assets in bulk with a single transaction, this revolutionary method makes easier the whole procedure for both developers and gamers, as the assets are now available in Enjin Wallet with full functionality. War of Crypto and CryptoFights recently distributed mass-produced assets with success.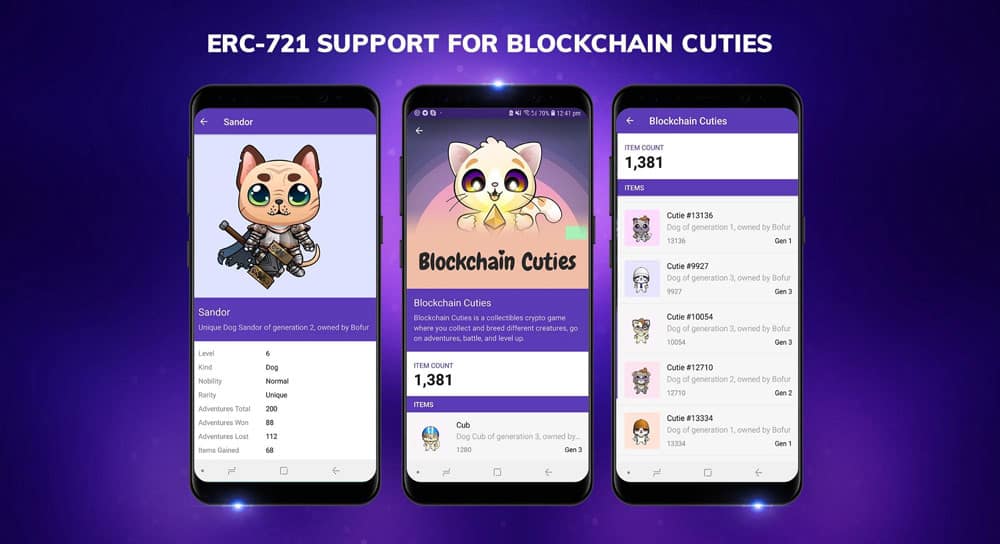 The potential implications of this innovation extend far beyond gaming. For example, a seamless user experience for managing mass-produced, unique tokens is a key requirement for blockchain adoption by the retail market, which brings in a whopping $24 trillion in sales per year. Utilizing branded blockchain assets such as custom-made collectibles, vouchers, points, memberships, and rewards can enable businesses of all sizes to boost customer retention through automated systems—and create viral marketing effects by distributing assets can move peer-to-peer seamlessly.
By design, every token created using Enjin's development platform is imbued with an amount of Enjin Coin (ENJ) locked up within it.
Every ERC-1155 token has a base value. All minted tokens contain some ENJ inside, which acts as a verification method and curbs the market's hyperinflation.
This is the first time that users can control these robust smart contracts using a smartphone device.
Blockchain Cuties team is creating a custom Enjin-themed Cutie to celebrate wallet integration.
Enjin Smart Wallet is the first to support over 700+ cryptocurrencies, ERC-721, and ERC-1155 assets. It's the most user-friendly wallet available as of today, with proven security and advanced features.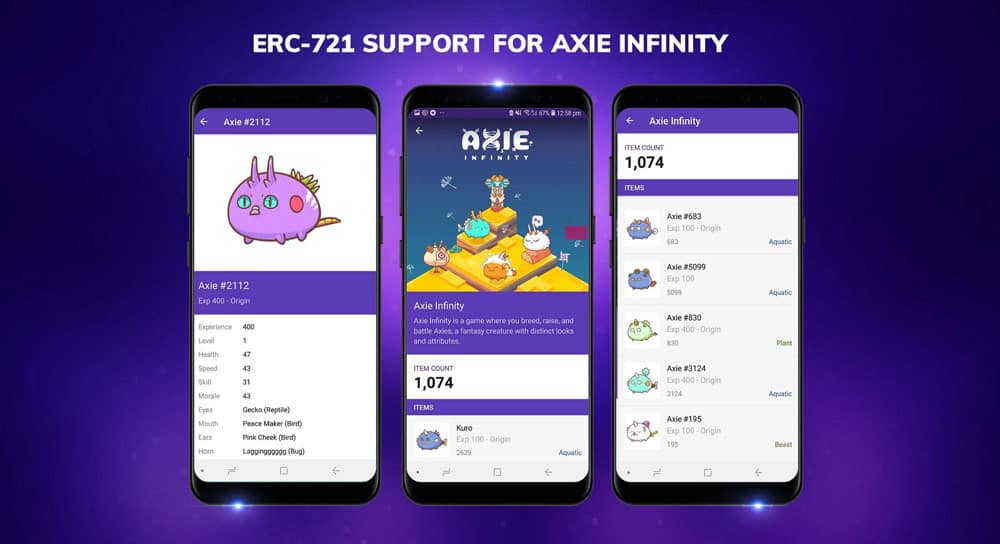 Enjin Smart Wallet is one of the safest crypto wallets available until today in terms of assets protection. With fingerprint login, anti-keylogger features, and NSA-Grade AES 256- encryption, Enjin Wallet probably beats your i-bank application in usability and security terms.
Users also benefit from extended security measures such as Arm Compiler, Ram, and Hardware Encryption, included in the ENJ Wallet, rated 4.7 out of 5 (that's 94%) in the Google Play Store with over 81,000 downloads.
Enjin has called for all entrepreneurs and developers within the games market and beyond to join their Early Adopter Program and discover how blockchain technology can help increase revenue, prevent fraud, and empower their userbases with true item ownership.
Enjin Wallet: Designed For Gamers With NSA Grade Security