We have highlighted several times the importance of mass adoption in Cryptocurrencies. They aim to change the world, but only if society finds value and ease of access.
Today, Enjin Coin has released a new feature for the Enjin Smart Wallet, called Enjin Beam. Enjin wallet is the first wallet that allows users to receive cryptocurrencies and blockchain assets by scanning a QR Code.
With this move, Enjin is taking the cryptocurrency sphere a step closer to mass adoption by providing several features that wasn't possible before.
Enjin Beam is the world's first scan-and-receive QR code-based item distribution system for cryptocurrencies and blockchain items.
QR code feature to accelerate mass adoption of blockchain technology across all sectors.
Distributors can now airdrop blockchain assets directly to their community members or clients by providing a simple QR code to scan using the Enjin Smart Wallet. Items can be distributed either random or fixed, with specific parameters for a tailor-made blockchain items distribution event.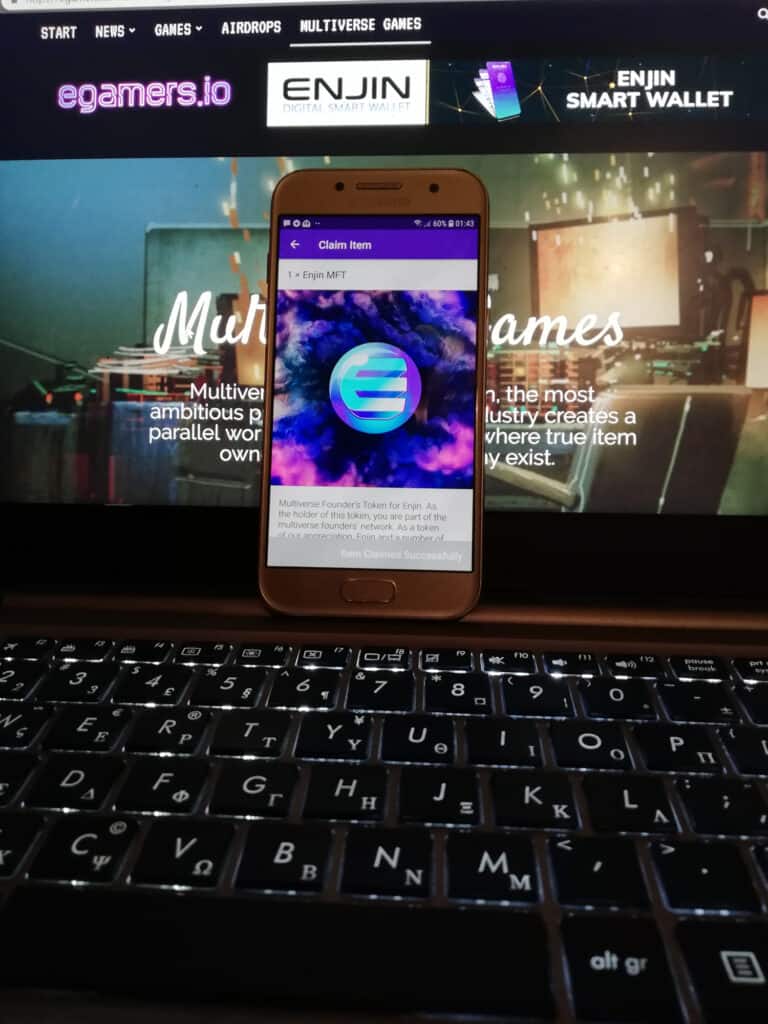 Enjin recently presented the Mint Shop, World's first Mintshop – World's First On-Demand Minting Service For Blockchain Assets.
Enjin Beam supports both ERC-20 and ERC-1155 tokens.
"We are very excited about the latest QR code feature, as it will bring a new level of accessibility to blockchain items," said Enjin CEO Maxim Blagov. "Enjin Beam will reduce existing barriers to blockchain technology, enabling any company, association, or group to create QR codes and offer blockchain-based items, such as collectibles and discount vouchers, to their users. This universal feature will boost the mass adoption of blockchain technology."
In celebration of the launch, Enjin Coin is hosting a giveaway for the Enjin Smart Wallet users with 3,674 blockchain assets backed by 146,350 ENJ.
Did you know that Enjin Smart Wallet now offers items melting?
The mobile wallet users can scan the giveaway QR code and see the available giveaway assets alongside the odds of winning each one.
Today, receiving blockchain assets has become easier than ever. Upon scanning the QR code, the system automatically claims the item and transfers it to the user's wallet.
To ensure that users will receive the specified amount set by the QR code creator, an "SMS verification" will be needed to prevent double-takes.
Enjin Beam is a fully functional QR scanner in your Enjin Smart Wallet. Users can scan cryptocurrency payments, as well as regular QR Codes.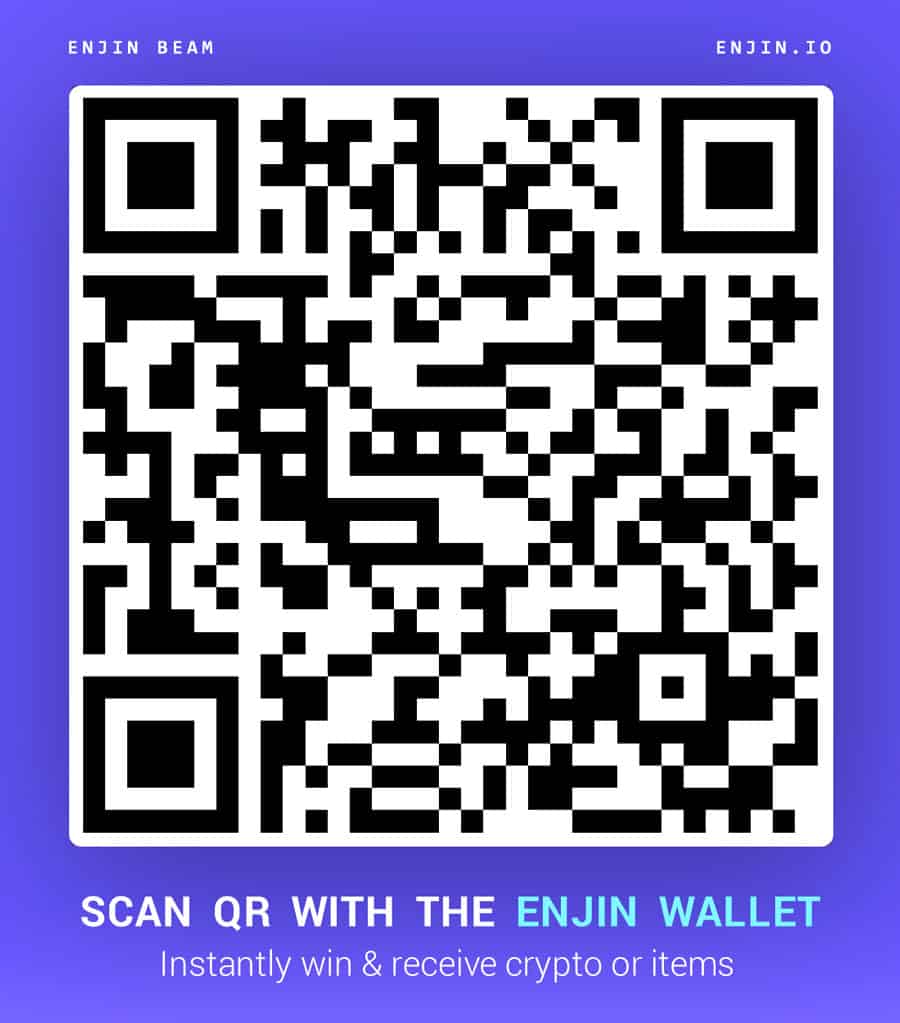 Enjin Beam Use Cases
Another use case that Enjin Beam leads the way in fighting counterfeit products by offering blockchain-based certificates of authenticity for their products, delivered with QR Codes. This cool experiment comes by Bronze Bond Studios, an art fashion retailer alongside O'Kill and Swagpie apparel fashion retailers.
Of course, Multiverse reacted instantly to the new feature, and the participated game studios have welcomed Enjin Beam with open arms.
The upcoming cross-platform multiverse game 9Lives Arena, which recently completed a successful Kickstarter campaign, will deliver the Kickstarter items using the Enjin Beam feature.
Lucille Games, the creators of War of Crypto and PokeFind Minecraft server, plans to conduct a giveaway across both communities by providing QR codes.
On the other hand, Cats in Mechs and ForestKnight have also signed on to use Enjin Beam to distribute items and gamify their Telegram groups' experience.
Check out our Multiverse Games List
As an example of Beam usage, companies can use it for marketing purposes by rewarding clients with collectible items, discount coupons, and other rewards directly to their wallets. We expect this feature to create use cases among almost all industry sectors that we have never seen before.
QR Codes can be distributed easily across social media platforms and youtube videos, printed in advertising material, etc. There is always a give away in front of you.
Users can also create their very own ERC-1155 blockchain items by submitting an order through the Enjin Mintshop.