Enjin and Lucille Games, the creator of War of Crypto announced today the world's first blockchain based Minecraft character that will soon be available in PokéFind server, one of the most popular private Minecraft servers with over 1.6 million players.
By utilizing Enjin's technology, the new champion called "Goard" will be released on November 10th and Minecraft players will be able to battle him against other in-game champions.
Goard is also a WoC Hero, available in the early access sale which will also launch tomorrow, November 10th!
As you can understand, Goard is a multiverse asset, meaning that he is seamlessly integrated into War of Crypto and PokéFind Minecraft server. Owning Goard will allow you to use the champion in both games and maybe in other Multiverse games that might integrate him.
Take a look at the video below in which Daniel, CEO of Lucille Games is explaining the world's first functional Multiverse item.
Goard will be the first multiverse character than gamers can use across the gaming realms. For a chance to get Goard, you have to take part in the War of Crypto Early Access Sale in which you buy a crystal for $25 which will reward you with a random WoC champion, exclusive for the early supporters.
Jerome Aceti, a Youtube personality recently tweeted about WoC, confirming the obvious, Multiverse games are gaining a lot of attention from mainstream media and gaming celebrities.
Congratulations on coming so far @warofcrypto!

The gameplay looks incredible, I can't wait to play it! This is gonna be big ? https://t.co/qCow474xOh

— Jerome Aceti (@JeromeASF) October 30, 2018
War of Crypto is one of the most anticipated blockchain games expected to launch the alpha version in early 2019. The private-presale, hosted on July was a complete success which sold out in less than 40 minutes.
All of the WoC champions are ERC-1155 Tokens.
Lucille Games is utilizing Enjin's back-end server, "The Trusted Platform," to connect PokéFind and War of Crypto to the blockchain. The studio is also utilizing Enjin's Blockchain SDK, a software development kit built for Unity Game Engine, to simplify the process of creating and integrating blockchain-based characters into War of Crypto. Unity is the world's most popular game engine, used by 4.5 million developers who have produced games downloaded to more than 770 million devices.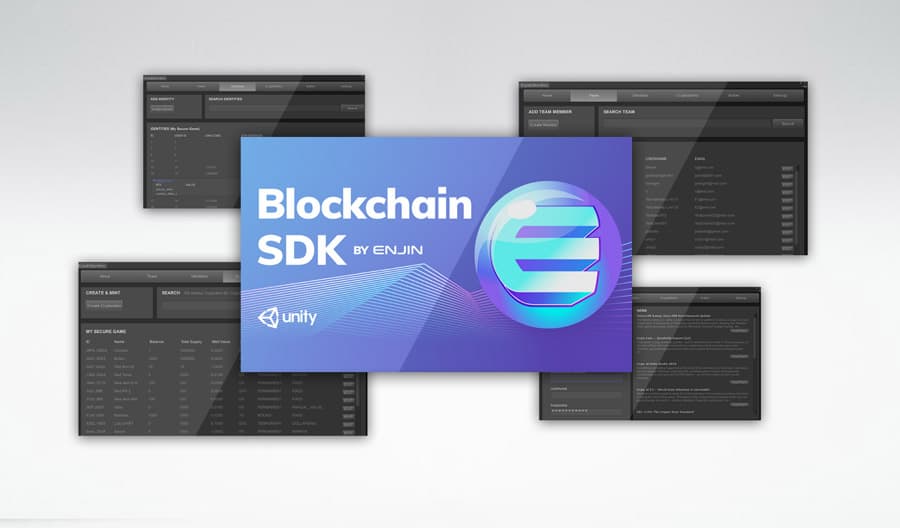 The Enjin Coin will soon release to the public an updated version of the 5 million times downloaded Minecraft plugin in which admins will be able to integrate ERC-1155 tokens to their servers through an easy-to-use interface.
All of the items can be stored in the Enjin Smart Wallet, the world's most trusted cryptocurrency and gaming wallet available.
Connect with Enjin Coin: Twitter, Telegram, Medium,Website
Connect With War of Crypto: Website Twitter Telegram  Discord 
Connect With eGamers.io: Twitter, Telegram, Instagram, Facebook, Discord, Medium, Steemit