Nestables is a game for everyone, regardless of their age. With that being said, you should check out the presale page before its too late and adopt your own unique cubes and get some exclusive accessories for them.
In the newest video released by Tribal Gaming, we can see how skins and accessories work in the game as well as customization options.
The upcoming Enjin title features adorable gameplay with 3D Cubes that you can raise, treat with love and let them work for you! Nestable Cubes are ERC-1155 tokens backed by ENJ Tokens that can be acquired by melting the item using the Enjin Wallet.
Each Cube has its own traits and unique personality, as an ERC-1155 Token, its truly yours to keep, sell or trade using any marketplace!
For a complete Nestables presentation read the Nestables article or visit our dedicated Nestables page.
Don't forget to join the Nestables Giveaway, only 4 days left!
Another video, released this June shows a sneak-peak of the early Nestables gameplay.
In our latest interview with Tomographix, the mastermind behind Nestables we discussed various things regarding the future of the game as well as the Enjin integration.
When we asked him about breeding, which is the first time we see this function in an ENJ-Game he replied:
"Breeding is going to be an important aspect of gameplay. We have been talking quite a lot with the community over it, getting their feedback, experiences with other games, what they like and what they don't like. It is going to be a fine line to allow players to be able to breed without restricting gameplay while still emphasizing an underlying 'collectible' aspect of the game. We have touched a little bit on breeding mechanics in some of our Medium posts but at the end of the day this is an area of gameplay that will need extensive testing to get an overall balance right – so that the market is not flooded with Cubes, especially considering a priority for us has always been that the game would be free to play."
Connect With Nestables: Telegram, Twitter, Medium
Connect with eGamers.io: Twitter, Telegram, Instagram, Facebook, Discord, Youtube, Facebook Group, Facebook Page, Reddit, Steam, Uptrennd, Publish 0x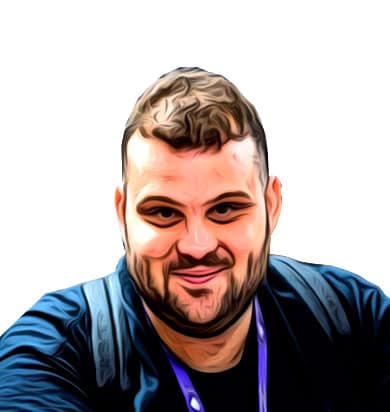 George has a native interest in emerging technologies and he's a strong advocate of decentralization. He is the founder and manager of egamers.io as well as an IT student.