Nestables is a game for all ages. That's probably the most suitable tagline I can write when I think of it. Raise your 3D Cubes, show them some love and let them reward you.
The upcoming Enjin game has managed to create an active community with a lot of supporters eager to play the game. I am one of those supporters, and that's why I reached out to Tomographix, the mastermind behind Nestables for an exclusive interview all about the game!
If you haven't heard of Nestables before, make sure you read our Nestables presentation, you are going to love it! Last but not least Nestables is currently in the presale phase where you can get unique Cubes and cosmetic items to skyrocket your in-game experience.
Without further ado, let's get to the interview!
Hi Tomo! It's great to have you with us today. Nestables couldn't go unnoticed as it's a game that appeals to every age of gamers. Mind sharing a few info about you, your role in the project and the team behind Nestables?
My role in Nestables essentially covers developing the game concept, organizing the team onto tasks and the community side.
The concept behind Nestables was my idea so I spend a lot of time developing it and then organizing my fantastic team to help create it.
The team consists of myself, Alireza (Unity Developer), Geekxboy (Web developer), Oskars (Animation), KP3D (Modeling) as well as some fantastic graphic artists who lend us their time when they are free.
Sounds like a concept for everyone. Compared to other games, Nestables appeals to all ages, from children to older players. Speaking of children, how easy will it be for a kid to play Nestables? We see hardcore gamers having a hard time to understand how to play a blockchain game.
Nestables has really been designed to attract people of all ages and gameplay ability. One of the reasons why I am pleased to be apart of Enjin's early adopter program is because they are spending a lot of time and effort making the onboarding process for blockchain games as easy as possible.
I think it is critical for any mass-adoption of blockchain technology, especially for games, that players do not have to go through an arduous process to be able to start playing. Clearly, over time the barriers to playing will disappear and I think Enjin will stay at the forefront for that.
Certainly, the priority for us is the adoption of the game and then try to get people on board with the blockchain aspect. I think all blockchain games are much better off prioritizing getting players in-game with the potential to push them onto the blockchain, rather than put potential players off because it is too hard to get started.


That's great to hear, adoption barriers should be eliminated if we want blockchain games to succeed. Now, a geeky question that many will love. Can you highlight the reasons that made you choose Enjin instead of other blockchains? How is the process so far going with implementation?
I've been using Enjin's community management platform for over 7 years now. As I said before, for me the biggest barrier to entry for blockchain games at the moment is the onboarding process for new players. I believe Enjin's experience with their community management platform puts them in a prime position to develop an ecosystem that allows players with no understanding of blockchain to play these games.
I think this has been evidence so far with the release of the Enjin Wallet application which brings a really fantastic UI experience to a blockchain wallet, requires minimal setup and allows for mass adoption.
Enjin Wallet is indeed built for mass adoption. Are we going to see Nestables on smartphones? Will you join the steam platform?
Nestables will 100% be a mobile-friendly game. We also intend to release on PC but we are still considering our options when it comes to how we will do this, what is easiest for the community, the game, etc.
So are we going to see native Android and iOS applications?
That is certainly the plan! I think that allows for the best adoption possible to really take blockchain gaming into the mainstream.
Let's talk about Breeding. Nestables can claim the crown of the first Enjin Breeding game right? How will this work and how is it going to affect the economy?
I'd never thought about it that way! Breeding is going to be an important aspect of gameplay. We have been talking quite a lot with the community over it, getting their feedback, experiences with other games, what they like and what they don't like. It is going to be a fine line to allow players to be able to breed without restricting gameplay while still emphasizing an underlying 'collectible' aspect of the game. We have touched a little bit on breeding mechanics in some of our Medium posts but at the end of the day this is an area of gameplay that will need extensive testing to get an overall balance right – so that the market is not flooded with Cubes, especially considering a priority for us has always been that the game would be free to play.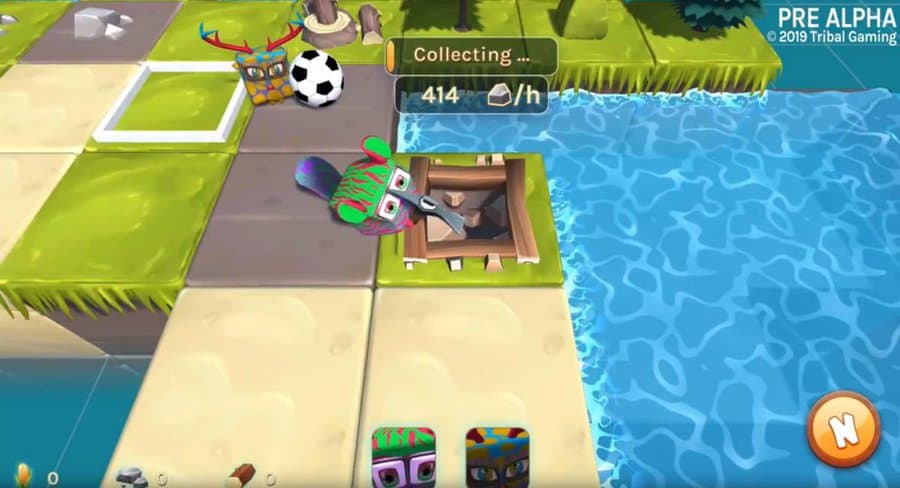 Free to play with cosmetic items marketplace to monetize the game. Sounds like a successful game to me! Now, here are the million-dollar questions that everyone is been asking for, how can I earn $ by playing Nestables?
This is one area that really excites me and is a massive part of why we are integrating blockchain into the game. It has really opened up whole new possibilities for when it comes to the monetization for both us and the player.
Players will be able to sell their Cubes on the marketplace and rent them out. For example, you could have a Cube that has great traits for woodcutting and you have further developed this Cube's skill in that area through further research. You could put this Cube up for 'hire' and other users can pay you a fee to be able to use it for a set period of time.
Wearables allow you to add a further layer of customization and personalization to your Cube. Players will then be able to customize these wearables by applying skins and changing their color. All of the in-game wearables and skins will be backed by ENJ, allowing for people to collect and sell them. Wearables and skins will be rotated in and out of the shop in-game, so their rarity is dependent on how many people decide to buy them when they are available. Some items might only be available for 24 hours ever!
Finally, players will be able to use our building editor to create their own buildings. We know already that some people will build some truly amazing content for the game with this tool and once again, blockchain will allow players to be able to sell their content on a marketplace for others to use in their Nest if they wish.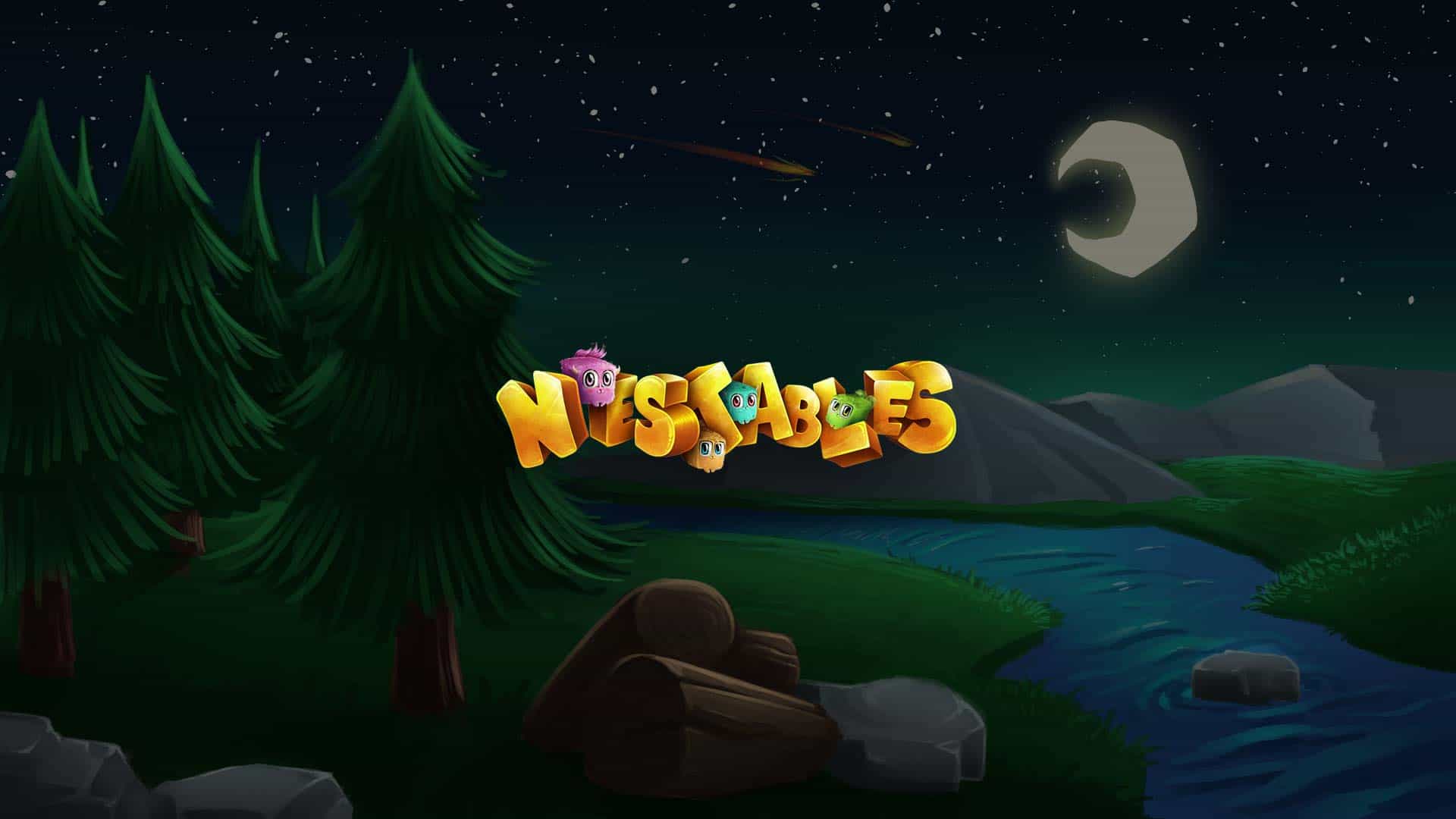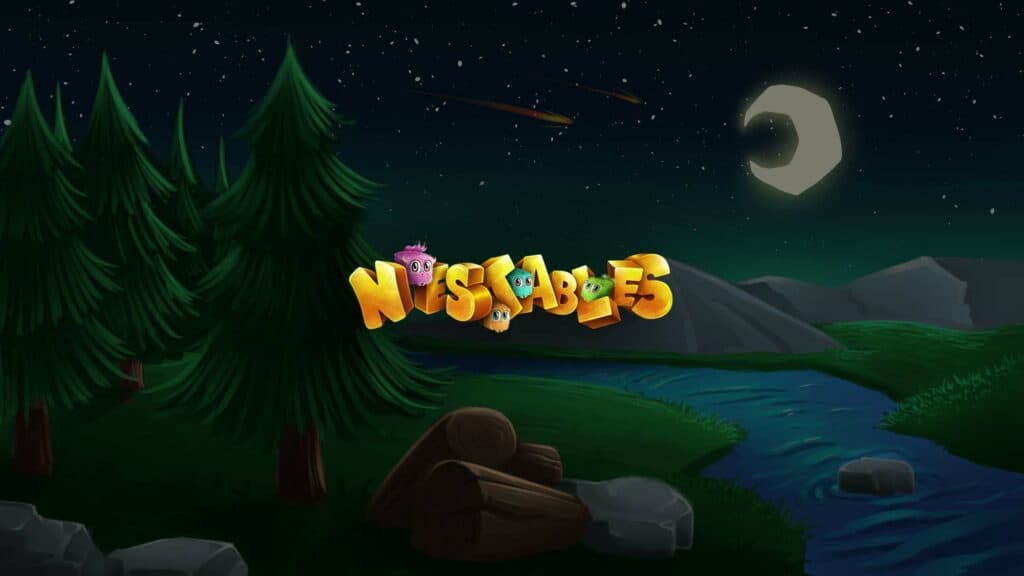 Nestables has a plethora of options when it comes to profit. That's great. Let's talk about the Presale which is undergoing. Are you guys funded? Do you rely on the presale for backing the team? The process of selecting cubes is enjoyable. I found my self clicking randomize button to get the perfect cube 🙂
Bit of both! Pre-sale funding is really very important to be able to speed up the development but also to confirm to us as a team that there is a player base out there for the game and people who will be interested in playing.
All development so far has been self-funded and it has allowed us to create a really fantastic base for the game to build off. The aim of the pre-sale is to allow me to hire our lead dev fulltime and to really speed up development. It has been a slow and steady grind so far but I am really happy with the progress and have been regularly sharing updates and getting feedback from the community which has been invaluable. We want to be certain we can deliver the game, so we have set a fundraising goal on our website and promised to refund people who participate if we do not reach it.
As a Multiverse game, Nestables has its own MFT. Besides the zero trading fees, are we going to see any airdrops to the holders? How can someone acquire a Nestabled Founders Token?
Maybe! There are going to be a few added benefits of having a Nestables Founders Token which we plan to be a surprise. You can get yourself a Founders Tokens through being one of the first 700 people to buy a Cube during our pre-sale and for those who are unable to support us, we are also giving away 100 to the community for those who are active in our Telegram and social media.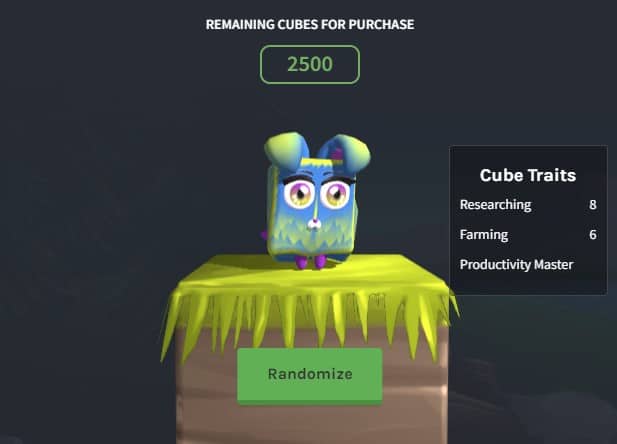 So, Tomo, our community member " I Won't Tell My Name" (catchy right? ?) would like to ask the following: What will the research trait do and what can we learn from by researching?
Researching will allow users to improve their Cube in different aspects. One area of researching will allow the Cube's to expand their Nest – think of it a little bit like discovering new areas. Users will be able to task their Cube with unlocking another area of 'base blocks'. Researching takes time and each time you research one area, it takes longer to research it the next time.
It was a pleasure to have you with us today Tomo! Here is my last question I always like to ask people. Where do you see blockchain gaming in 5 years from now?
Ah, good question. I really think in 5 years time blockchain gaming will have had it's first real mass-adoption success story. By then most of the onboarding issues players face today will have been resolved and I think we will really start to see games having integrated blockchain so well that it won't even be a talking point.
It was a pleasure to have you with us today Tomo! We wish the best to Nestables and we are looking forward to playing!